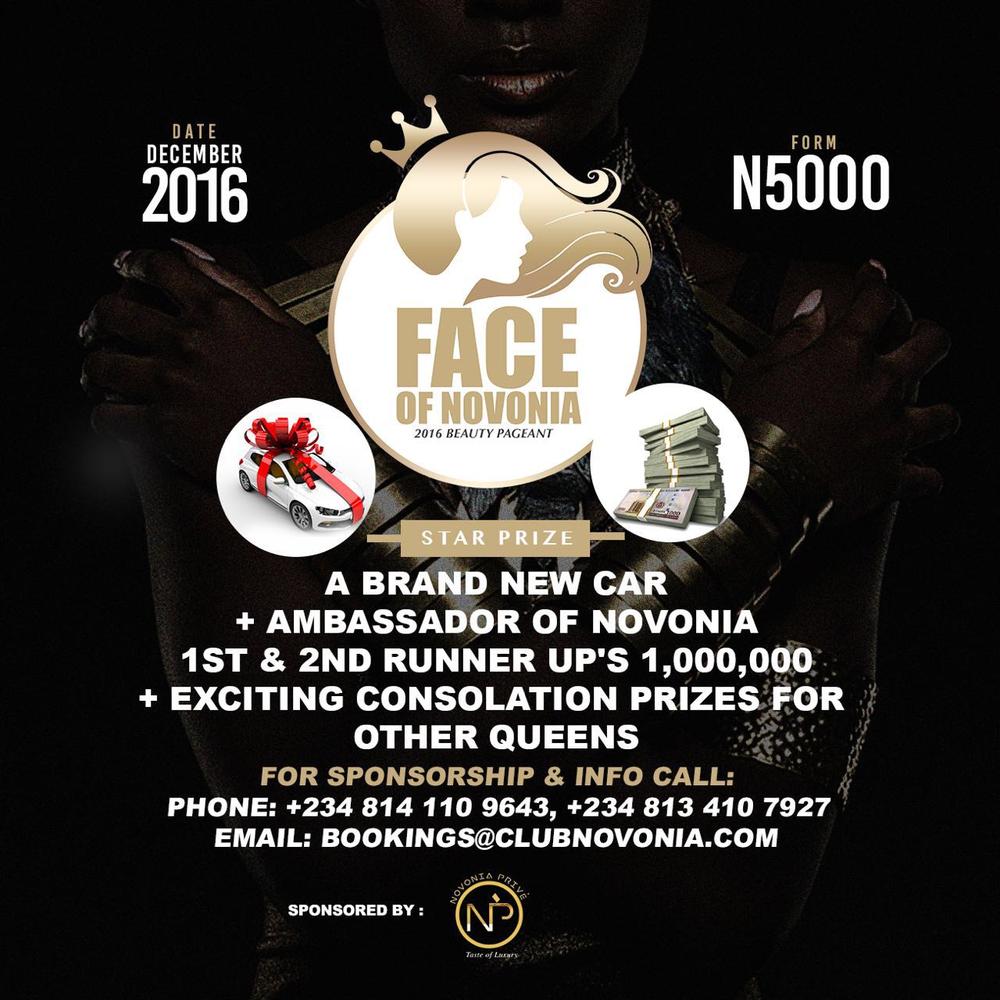 This is indeed the pageantry of the year because there are no losers.
Novonia Privè invites Queens from all over the country to vie for a chance to not only be the face and ambassador of the Novonia Privè but stand a chance to win the ultimate prize, a Brand New Car!
Here, every Queen is a winner because the 1st and 2nd runner up also walk away with N1 Million. There would also be exciting prices for the other Queens.
Forms are now on sale for five thousand Naira. Come and be part of the pageantry of the year!
Follow @faceofnovonia on Instagram & Twitter for more details or call 08141109643 , 08134107927
_____________________________________
Sponsored Content