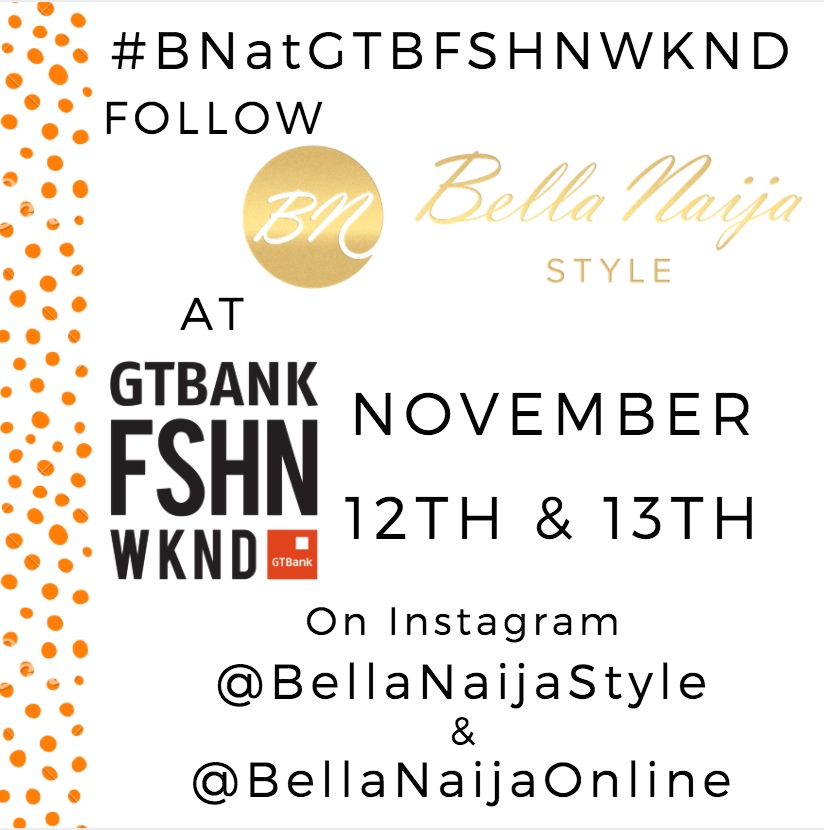 Day 1 of the GTBank FSHN WKND (GTBank Fashion Weekend) starts today and BellaNaija Style will be there to cover all the exciting moments for you on Instagram with the hashtag #BNatGTBFSHNWKND and on our pages @BellaNaijaOnline and @BellaNaijaStyle.
Here's the schedule for day 1 & 2 of GTBank FSHN WKND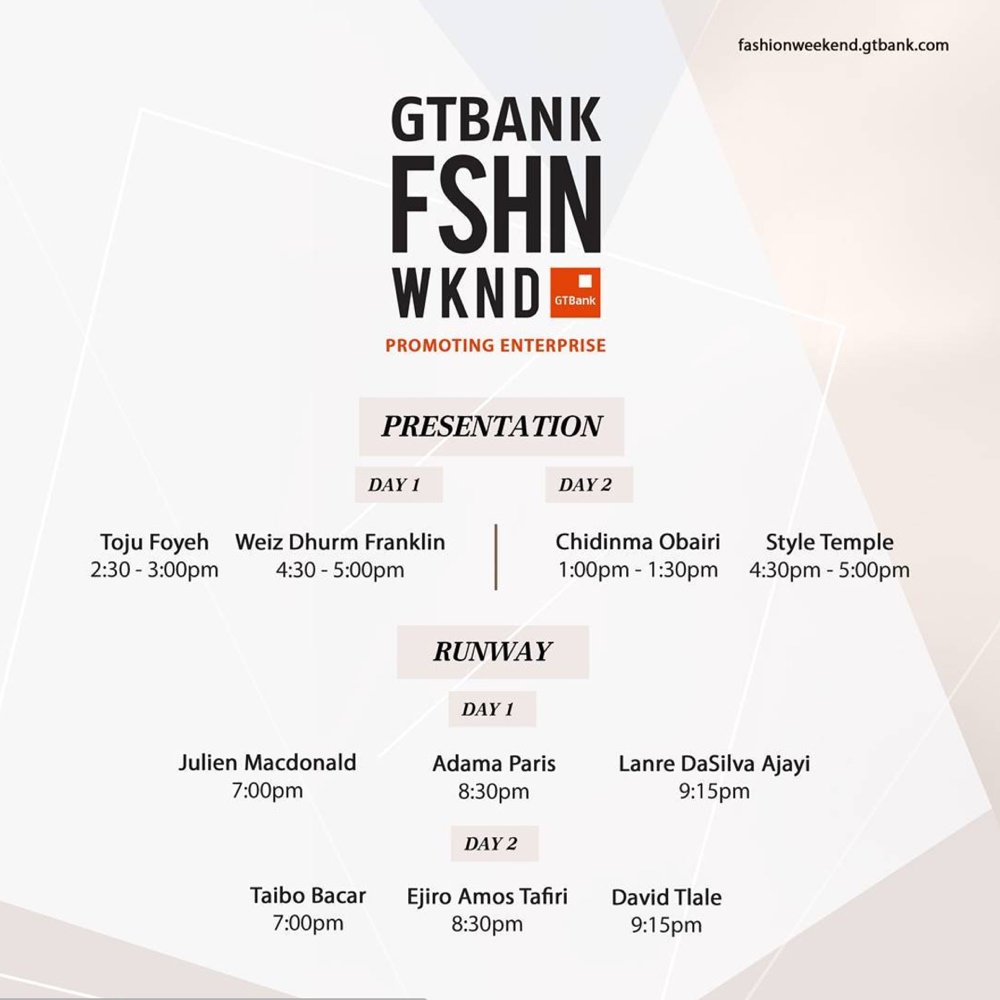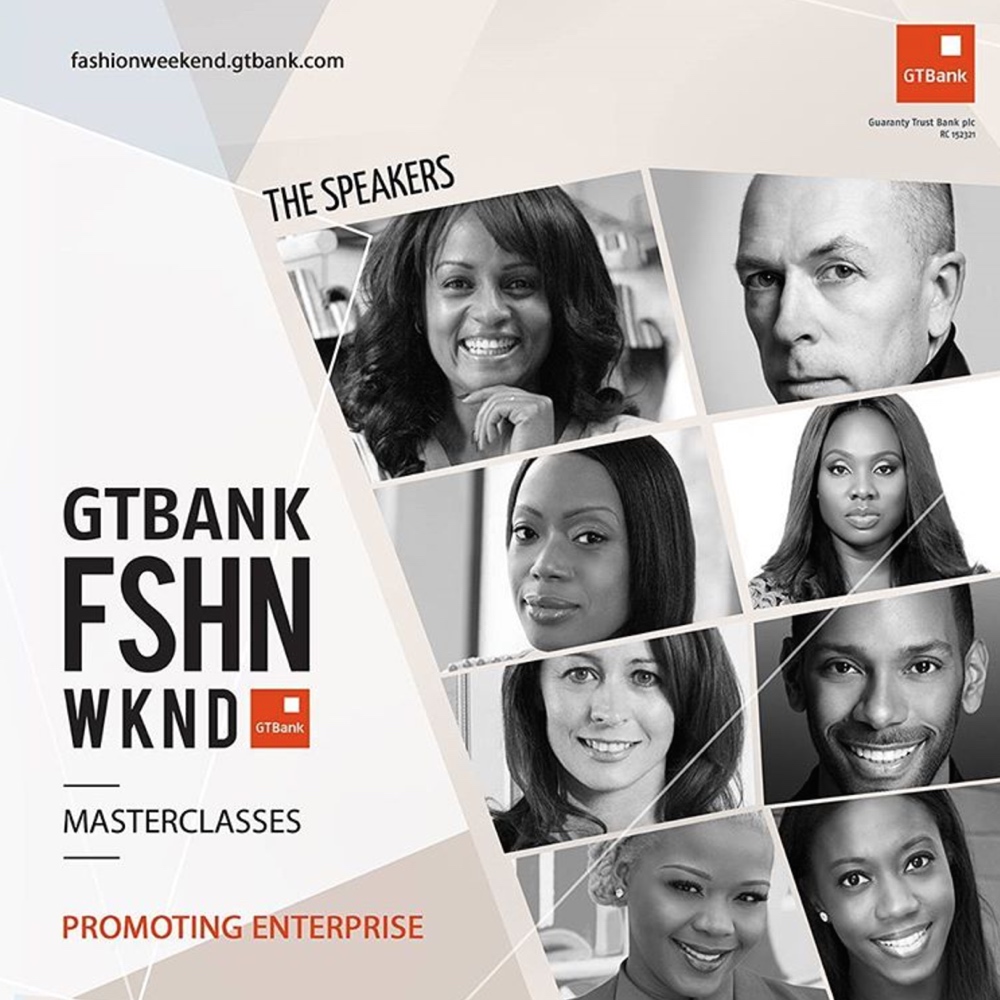 The #GTBankFashionWeekend on November 12-13, 2016 is about Promoting Enterprise. There will be 8 speakers at the event sharing their knowledge on how to be a successful fashion entrepreneur.
Day 1
12pm – 1pm
Oke Maduewesi, CEO of Nigerian makeup brand Zaron Cosmetics
Topic: Building a Successful Corporate Brand in Nigeria
1:30pm – 2:30pm
Caroline Rush, the CEO of British Fashion Council and the head organizer of London Fashion Week
Topic: Brand Positioning
3pm – 4pm
Sam Fine, Makeup Artist who has worked with Iman, Queen Latifah, Jennifer Hudson, Beyonce and more.
Topic: Makeup Artistry
5pm – 6pm
Bethlehem Alemu of Sole Rebels
Topic: The Fashion Entrepreneur
Day 2
12pm – 1pm
Bijou Abiola, Fashion merchant known for bringing the best of apparel to retail stores in the USA.
Topic: Global Retailing: Myths & Realities
1:30pm – 2:30pm
Claire Sulmers, owner of one of the most popular international fashion blogs Fashion Bomb Daily
Topic: Fashion Blogging
3pm – 4pm
Dylan Jones, Editor of British GQ
Topic: Content X Commerce
5pm – 6pm
Tracy Reese, American fashion designer and board member of the Council of Fashion Designers of America,
Topic: Growth & Profitability