Charly Boy: Nigerian Youth Do Not Know Their Place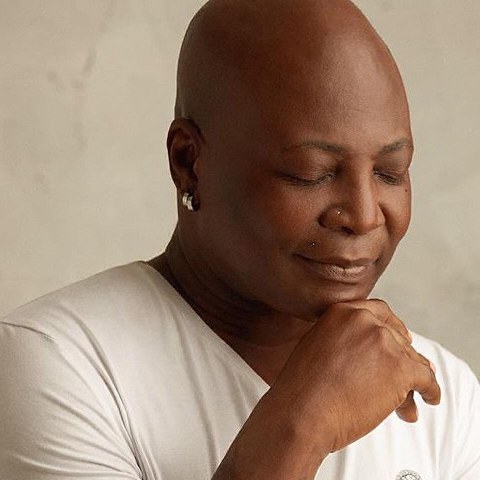 The Awakening
The sleeping giant in our nation is the Nigerian youth.
It seems that the Nigerian youth do not know their place.
So I'm asking…when will the youth take ownership of this nation?
Wherever you are, be there total, sitting on the fence is absolutely suicidal, many young people are committing suicide these days.
Meanwhile, if you find your current situation intolerable, if it makes you unhappy, frustrated and hopeless, you have three options:
Remove yourself from the situation, by running away from Naija, patapata.
Accept it totally, by waiting for hunger, hopelessness and the uncertainty of tomorrow kill you because you will die before that your tomorrow comes, since fear dey mess you up.
Change it by facing your fears headlong kilode? Deciding never again to be a victim of the political jagajantis yahoo yahoo people.
We must choose now how we want to proceed and accept whatever consequences or die a slow, painful, and frustrating death; when we could have simply stood up to defend and fight for our stolen future.
We must never fail to understand that we all need to play a role in nation building, yes, we…the youth yes ooooo!
It is unfortunate that some have even been used as tools to drive this backwardness that we are experiencing as a nation.
It is time to wake up and come together.
For any nation or people to succeed, such people must be united in their effort, with unabated spirit to fight for the course of social justice and equality.
Many of us are just wasting and dying in the sad river of frustration, dejection, suffocation, of total hopelessness, yet without a deliberate action to change direction, the status quo remains.
If the youth of a nation refuse to take ownership, their country cannot move forward.
We have to apply wisdom and strategy to get what we desire. So ask yourself… "Do I desire a better Nigeria?"
It is not about taking violent actions but making your voice heard as a group and as one body.
Rat example………..?.
A chain is only as strong as its weakest link.
We are stronger when we speak together as one voice.
We are stronger when we think in the same direction
We are stronger when we project our common values
We are stronger when we are oblivious of tribe or religion in our decision making.
Let's stop complaining for that which is troubling this country; we must fight to fix it and make Naija great again. We must stop hailing the Corrupt and destroyers of our Dreams; we must Expose and ridicule them. We must be audacious in our Demands; we must be Fearless in our Agitation and we must be ready to sacrifice for this Country. Nothing will happen unless we change this Mumu mindset that has rendered us hopeless.
The divisive politics that we play is our Enemy; The Nigerian Youths/People are the Victim and it is time to channel our anger towards a Peaceful Revolution".
It is time to be heard, it is time to stand up and be counted as a change driver, the change agent.
Let's us be  the change that we want to see, because it must begin with us, let us all therefore play our role in giving useful/meaningful contributions and speak out to take back the future that has been said, ……………..belong to us.
All hands must be on deck; we must all arise and be counted.
This is a call to every Nigerian youth to wake up. This Na injury time, Sitting and doing nothing is the same as destroying it.
Na me The AREAFADA dey call Nigerian youths to wake up from their slumber, to stand up and be counted.
Get off your Ass, and be the CHANGE.