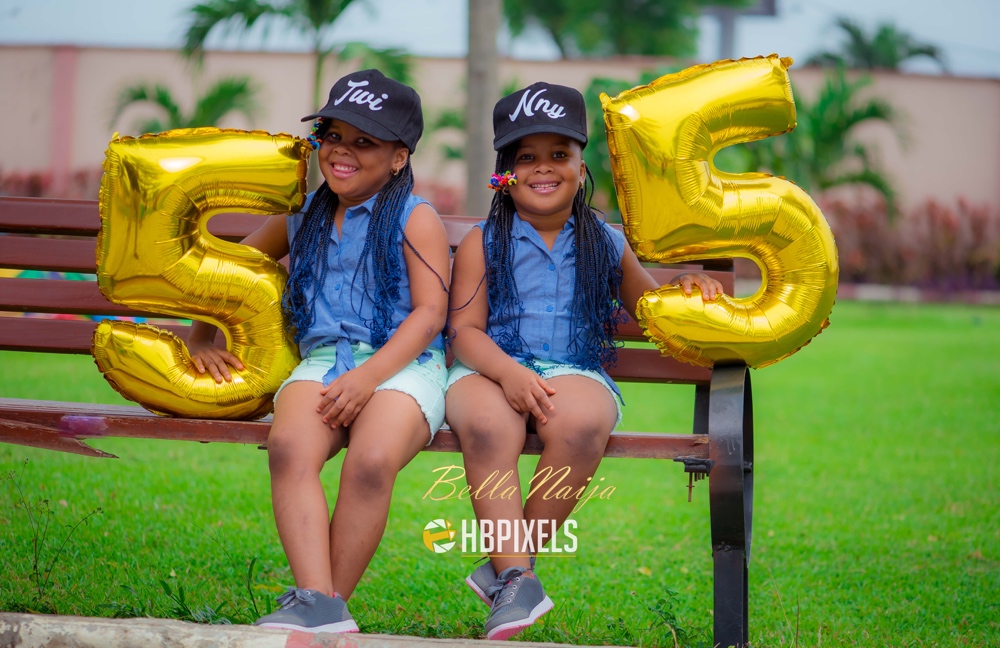 Adorable twins, Taiwo and Kenny are 5!
To celebrate this milestone, their mum planned this fun photoshoot for the twins with photography by Happy Benson Pixels.
The Fakoya twins were photographed in five different, cute matching outfits… Oh the joys of having a twin! They also had hats with the word "Twinny" written across both of them.
See the Photos
Credits
Photography: Happy Benson Pixels | @happybensonpixels
Mum: @bollycandy111