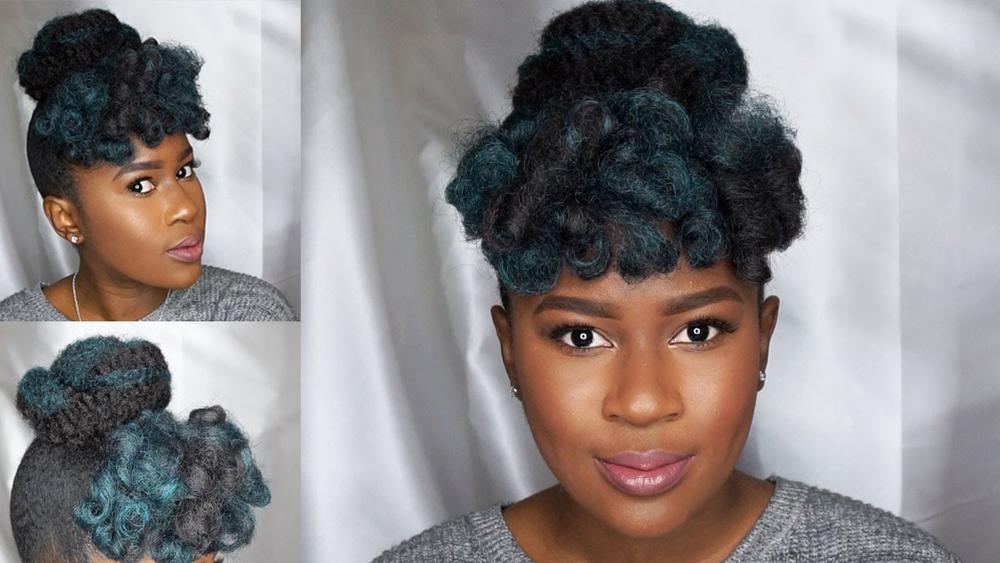 Get your bobby pins & hair extensions out! It's time to DIY your special 'Christmas Hair' and save money! Am I the only one who still thinks of Christmas hair or Christmas dress? Moving on…
This faux bun & bangs style is great for all hair types and all hair lengths. Ladies with short to medium length hair can use these styles to create the illusion of fuller hair and if you have long hair they're also great if you're trying to keep your ends tucked in and protected. Yay for protective styling always!
It's a quick styles to do incase you've been too busy to go to the salon or think of something special to for Christmas. It's also really pocket friendly if you have old hair extensions hidden somewhere.
So let's get started!
Quick Fix for a 4 Simple Bun Styles by Freedom Styles
In this video, natural hair vlogger Freedom Styles on YouTube shows us how she achieve 4 easy 'bun' hairstyles using hair extensions. A puff, one top bun, two puffs and two Minnie Mouse buns.
Watch the Video
Quick Fix for a Faux Fringe by Savvy Chic
After you styling your faux buns, you can take your hairstyle a step further by adding faux bangs to the mix. Dabs of Savvy Chic on YouTube shows us how she does her faux bangs using crochet hair and bobby pins.
Watch the Video
Another YouTuber LoveJayMarie uses the actual crochet hook to get the faux bangs look and wraps her hair extensions around her her to create a bun
Watch the Video
Add Some Colour!
Mona B on YouTube tried something adventurous with her faux bun and faux fringe style, adding teal hair extensions for a colourful look. She curls the hair herself (with perm rods and hot water) before adding the bangs to her natural hair and making her bun with a different technique. This is my favourite, love the pop of colour!
Watch the Video
If you try any of these styles, share with us on Instagram and tag @bellanaijabeauty.