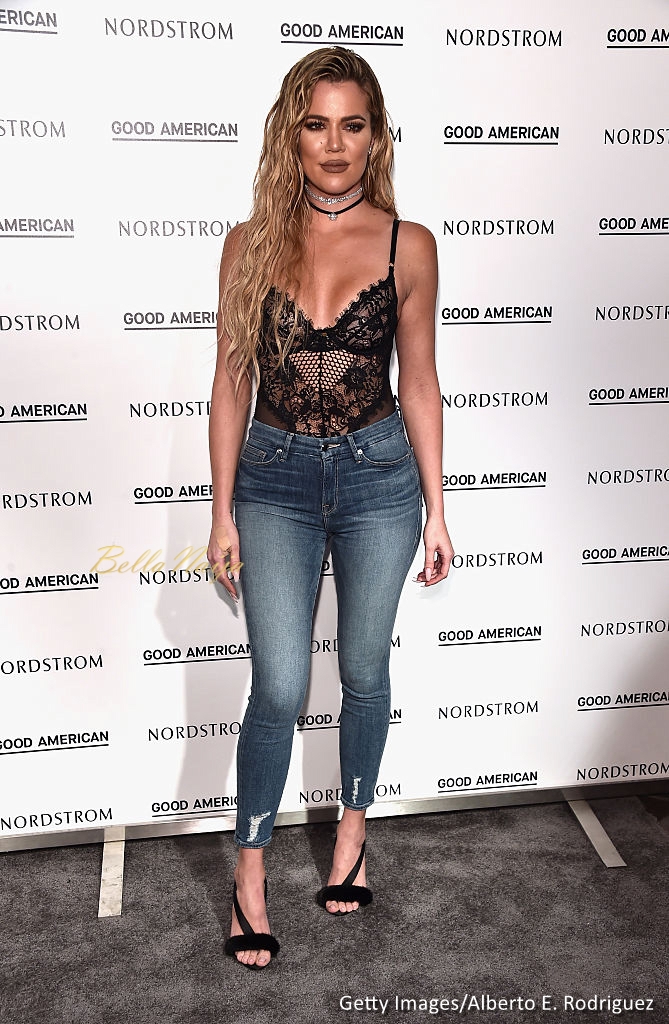 Khloe Kardashian does not want to be labeled as plus-sized!
"I used to be someone that they labeled as plus-size. F–k that. I don't want to be called that — I'm a woman with curves," the 32-year-old reality star expressed while attending Fortune's Most Powerful Women Next Gen Conference on Tuesday (November 29) in Laguna Niguel, Calif.
The reality TV star also talks about why she invested in her denim business with her business partner. Watch the video below.
"I would say I was averaged sized at the time and was very proud of who I was," Khloe added. "I felt so shamed when I would go into boutiques or go denim shopping, it was super hard for me."
Khloe was joined at the conference by her business partner Emma Grede as they discussed Good American, their denim line offering sizes ranging from 00 to 24.
"Like a lot of good business ideas, you have to start with a problem," added Emma. "The sizes stop at a 12, but the average woman is a 16."
Khloe and her parter Emma speak on body image, watch below.
Source: JustJared