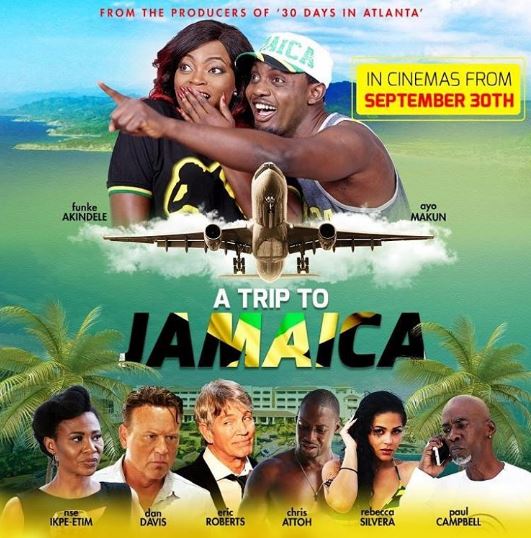 Do you like Nigerian movies? Yes. Do you enjoy laughing? Yes. Do you enjoy movies with little or no cohesion? Maybe not? Ok let's start from the beginning.
The premiere for this movie was held at the Odeon Cinema in Greenwich, one of the more popular multiplex's in London. The cinema environs were clean and welcoming. Ticketing machines were easy to use, staff were really friendly, drinks and snacks were expensive but then this venue is a hot spot. On my arrival, I noted a smartly dressed AY on the red carpet with fans trying to catch a glimpse. Some other fans it appeared were patronising the several large chain restaurants outside the cinema. The event kicked off an hour late but the comfortable sitting arrangement in the screen room made up for it. AY had a good team around him and the entire arrangement was somewhat organised. The room was at 75% capacity – not bad considering it was a late night screening on a cold wintery night.
The good points
The trailers shown before the movie started gave a very good account of Nollywood. The crowd "oohed and ahhed" to all the beautiful headlines shown of '76, Queen Amina, Okafor's Law etc. These snippets put us in the right mood for A Trip to Jamaica.
The synergy and comic timing of AY and Funke Akindele is out of this world. Their acting appeared almost unrehearsed and spontaneous. Jokes were free flowing, laughter was plenty and so for this reason, I must recommend that you watch this movie.
Nse Ikpe Etim gives any movie, character and authenticity! Every movie needs an Nse! She just comes in and takes over. Her character portrayed eclectic emotions and she is good for it, whether strong or weak, classy or tacky, every scene of hers was a delight.
I've never been to Jamaica, but because of the multiple aerial shots of this movie, Jamaica is now on my bucket list.
The not so good points
Undeveloped story segments was a frequent feature of the plot. The camera shot quite a number of unexplained scenes. I will not delve further into this because of my "no spoiler alert".
Post–production sound editing was not super. That perfect synchronisation was lacking. This resulted in the musical score of the movie sounding like it was coming from other room. We kept looking for where the music was coming from and then later realised it was the sound track of the same movie in front of us.
In summary, this is definitely a movie you want to watch so well done to AY. He did give a fantastic speech at the end and was a most pleasant host. Looking forward to his next outing.
I await your comments! Do have a brilliant Christmas and in your celebration spare some thought for baby Jesus in a manger.