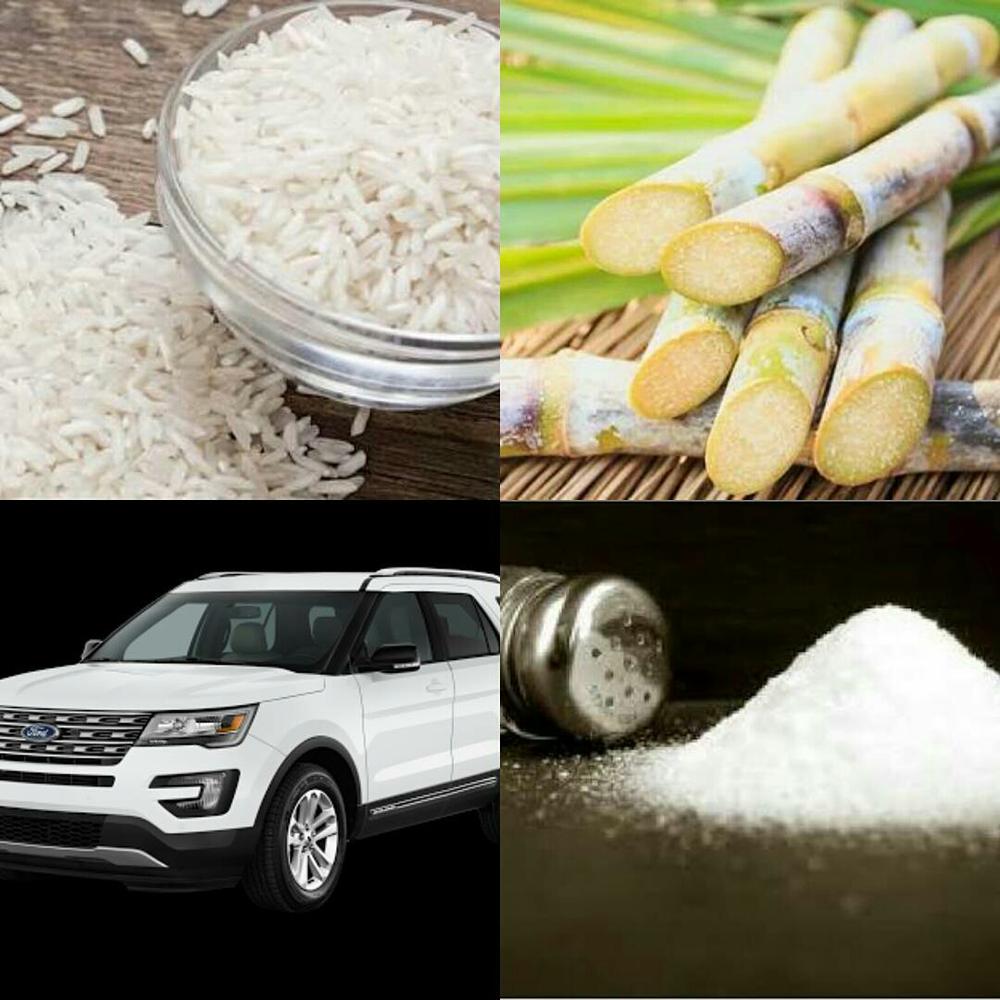 On December 5 2016, the federal Government placed a ban on importation of used and new vehicles through the land borders with effect from January 1, 2017.
A statement by the Nigerian Customs Service (NCS) said that the ban was sequel to a Presidential directive restricting all vehicle imports to Nigerian seaports only.
Following this directive, the Minister of Finance, Kemi Adeosun issued a circular late last year, directing the NCS to increase import duties on luxury goods such as yachts and Sport Utility Vehicles (SUVs).
Foods such as rice, salt and sugarcane that have local alternatives are also affected by the directive.
The NCS will now receive from importers, 70% of the value of yachts and other luxury automobiles such as SUVs, boats, sports cars, and other vessels used for pleasure as against 20 per cent which they were paying before.
Other items include sugar cane and salt (from 10 per cent to 70 per cent); alcoholic spirit, beverages and tobacco (from 20 per cent to 60 per cent); and rice (from 10 per cent to 60 per cent); packaged cement (from 10 per cent to 50 per cent); cotton/fabrics materials (from 35 per cent to 45 per cent); and used cars popular known as 'Tokunbo' (from 10 per cent to 35 per cent).
Anti-malarial drugs and antibiotics; crude palm oil; wheat flour; tomatoes paste; and cassava products are also affected in the increase.
The circular stated that essential industrial sector accessories: bolt, industrial oil and other equipment are to enjoy a downward review to spur local industrialisation.
"This is to confirm that Mr. President has approved the 2016 fiscal policy measures made up of the Supplementary Protection Measures (SPM) for implementation together with the Economic Community of West Africa States (ECOWAS) Common External Tariff (CET) 2015 – 2019 with effect from 17th October, 2016.

Consequently, all transactions prior to the effective date of this circular shall be subjected to the tariff rates applicable before the coming into effect of this 2016 fiscal policy measures," Adeosun said.

It added that the approved SPM was in line with the provision of the ECOWAS CET comprising the following: "An Import Adjustment Tax (IAT) list with additional taxes on 173 tariff lines of the extant ECOWAS CET; national list consisting of items with reduced import duty rates to promote and encourage development in critical sectors of the economy; an import prohibition list (Trade), applicable only to certain goods originating from non-ECOWAS member states."
While the intention is good, many Nigerians are complaining that the move is too drastic, adding that local production is not capable of meeting the demands of the population for these products.
Great move or not?