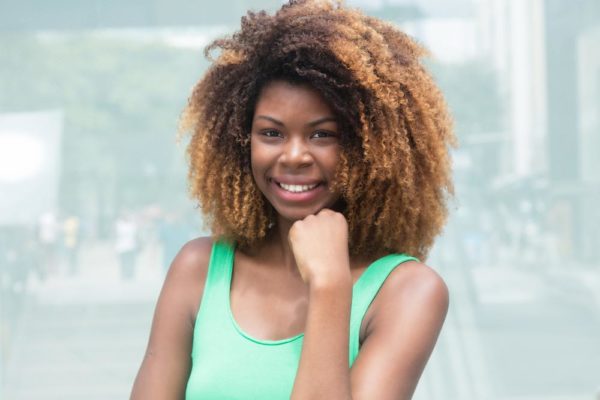 I've come to realise that we, Nigerians, are mad. Not the wear rags and run into the market kind of madness, but more like a strain embedded in the gene of every Nigerian.
Okay, let me not generalise. I can't speak for the whole country.
Specifically speaking, Lagosians are mad and justifiably so. From the current state of the economy to the traffic, the sycophants occupying various political offices, our seemingly clueless president and his policies, endless days of no electricity, the hike in school fees, high cost of foodstuffs, robbery, and the list goes on and on.
All these things have contributed to shortening the fuse of every Lagosian.
To buttress my point, renowned British psychologist acknowledged in his book, Mental Health and the Built Environment – More Than Bricks and Mortar (1995), that there is a relationship between one's environment and his mental health.
Outside of genetics, your environment is one of the causes of mental illness.
I agree with him. The one thing, in my opinion, that can move a Lagosian from being a mild tempered fellow to a raving lunatic in 0.3 seconds is the ever-so-wonderful Lagos TRAFFIC!
"Erm, why didn't you lead with that"? You may ask. I agree. There's really no need for the dramatic headline. But what else can you call it when a well-dressed lady gets down from her Hyundai Elantra to run after a Danfo bus that scratched her car, if not madness?
Truth be told, this trait is latent in most of us. But there will be that one day, that glorious day when you've had enough; when it seems as if the fates are colluding against you. And in walks, temptation in the form of a dirty and ill-mannered driver who bashes your car, and still shouts "Oga, wetin you dey drive? You be woman? If you no sabi drive abeg comot for road! Oloshi!" And you lose it.
The funny thing I've noticed is that, at that stage, when the madness is let loose, Queen's English disappears. Pidgin becomes the lingua franca (as it should be).
This strain of madness humbles the proud. Even big men fall prey to it.
On my way to work the other day, I took a bus, the very tiny one, from Ajah to Obalande. However, as a result of the usual traffic between Ajah roundabout and VGC, the bus driver decided to weave through cars.
He kept on doing this, despite complaints from the passengers, till he hit an SUV. I'm not very good with cars but I think the car that was hit was a Land Rover (or Range Rover, who knows).
The owner of the SUV came down from his car, walked to our bus and tried dragging the bus driver out of the bus through his window. When all that dragging resulted in only tearing the bus driver's shirt, he opened the door and descended on the driver. When I say descend, I mean descend. See beating!
All this happened in the space of 2 minutes. I didn't know whether to laugh or join the other passengers and plead with the man. He also had his kids in his SUV all wearing school uniforms. They were, unfortunately, watching the violent drama as well.
After much pleading by the bus driver, passengers and passers-by, the SUV owner calmed down, and at the end, he let the bus driver go scot-free.
Now, tell me the SUV owner didn't exhibit that trait of madness inherent in all of us. I'm sure that on a good day, he wouldn't have acted that way, especially considering his kids in his car.
The other day, there were two ladies going at it around Chevron roundabout. Wigs fell off, clothes were torn, insults were flying, traffic was building up and the LASTMA officer was helpless.
Quick question though, why is it that people don't separate women whenever they are fighting? Anyway, I digress.
Back to the issue at hand, even the Lagos State Government acknowledges that Lagosians may be mad. That is why traffic offenders are made to undergo mental evaluation.
So, do you agree with me. Are we really mad? Have you've gone mad recently? If yes, what was the cause? What did you do when you returned from your short trip to madness?
Photo Credit: Dreamstime