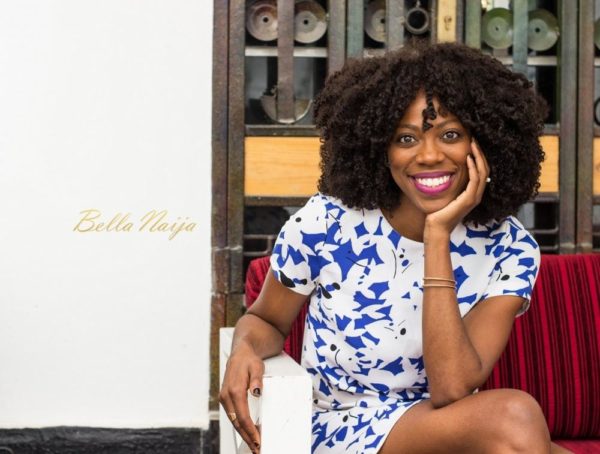 Nigerian-born American actress Yvonne Orji who is best known as "Molly" in HBO Series Insecure was in Nigeria for a couple of days during the festive season, and our very own Adesola Ade-Unuigbe had an exclusive interview with the star!
Yvonne, who was born in Port-Harcourt, grew up in Maryland in the U.S. and she was inspired to do comedy as a child after she performed stand-up in the talent portion of a beauty pageant. After graduate school, she moved to New York City to pursue a career in comedy.
In this interview she talks about how her relationship with God started at a very early age, becoming a star on "Insecure", her own project "First Gen", dancing in the White House and so much more.
Read Yvonne's interview below!
ON HER PARENTS ACCEPTING HER CAREER CHOICE
Well, I told them I was going into comedy… which is how it started. You know, in the expected form of Nigerian parents it wasn't received well. It wasn't anything I had expressed before, it actually just kind of happened. I wasn't in acting school. I didn't do theater or the arts as a kid. I mean this is me at 25 when I officially decided to go full throttle, so it came as a surprise to everyone including myself. So, expectantly their response was pretty adverse; but I don't blame for their reaction because you know you come here (America) with certain hopes and dreams for your kids and then for it not be kind of lived out… the way you anticipated it. It's like a shock to your system, and you try as much as possible to restore norm and bring back balance: but I'm very strong willed and very hard headed.
ON HER CAREER CHOICE
I knew that this was something that God wanted me to do; the first time I did comedy was at the Miss American-Nigerian Pageant and I didn't have a talent. I heard the Holy Spirit telling me to do comedy but I was like no, because I hadn't ever done it before.  I was also afraid of rejection –  from years of getting bullied and picked on, so I was like in front of Nigerians ke…Mba! I was just like they are going to be the worst audience and if I wasn't funny there were just going to ignore me and talk over me. So I rebuked it. Then I heard the holy spirit say to me okay then, what else do you have?  I was like okay I guess this is my first lesson in faith and trust; so I literally just wrote a 5-minute set of what it is to grow up in Nigeria and the funny things I had encountered in America and people laughed.
That was my in route and then I gave all the uncertainties to God. My relationship with my parents was really strained for a while, and I gave that to him too. Obviously, they were sometimes it was really difficult. There was no overnight success in my story. This has been 10 years in the making. A lot of those years was me being very hungry. I mean straight poverty and hoping and wishing and a little depression mixed in there. It was a journey, and on the other side of the journey is a blessing and now things are a lot better.
ON FINDING HER FAITH
Well, we were raised Catholic so we would go to mass and I went to an all-girls boarding school in America. My relationship with God was just like I knew he was important. The Catholic Church is like a 45 to an hour long service. I had my Catholic Bible. I knew what service was going to be spoken at any Catholic church around the world and you learn about the mystique of God. You learn about who he is in general terms and I knew generally I wanted God to be a part of my life. I knew he was important but I didn't have a relationship with him. Then in my freshman year of college in George Washington University, I went to a Bible study where I met a minister who was a lot of things I wanted to be at that time. I wanted to be a doctor. She was in med school studying anesthesiology. I wanted to be beautiful, she was gorgeous. She also had a relationship with God that was like… personal. She would refer to him as "friend" and she talked about him like they were close and I was like I don't know him like this, but I want to because it was so beautiful.
So just going to that church which was a non-denominational church, and seeing how people conversed with "Daddy" I was like I need that in my life and then I got Saved. So I've had a personal relationship with him since I was 17 till now.
ON HER NIGERIAN HERITAGE
Being Nigerian is part of my make up, and it's very important to me. In addition to Jesus, I think with my Nigerian parents, the fortitude and the strength that I saw with them day to day, sustained me.  All the Nigerians I know are strong willed people. I keep telling my reps I'm an African woman, I've got African woman syndrome and they keep on asking what does that mean and I tell them I got a baby on my back and a pail of water on my head and we are going to figure this out and we are going to make this happen.
ON BEING BULLIED IN AMERICA
I came from Nigeria when I was 6 with this thick Nigerian accent and you know kids are not very forgiving and anything that's kind of different is strange and so I was an immigrant kid and my parents didn't dress me in the best threads. I was the only girl. I had three older brothers, but they weren't being bullied because one brother will just fight you. The other was too cute, so all the girls liked him and the oldest was much older than us. So I was this bright-eyed kid begging people to be my friend and the kids were like no, we don't want to be her friend  – especially because they knew I desperately wanted to be friends. Thankfully my mother sent me to boarding school for ninth grade, so that's when I had a fresh start for high school. I also got a fresh start for college.  You just keep redefining and rediscovering yourself and me learning to stand in my own truth.
ON HER PERSONAL PROJECT,  'FIRST GEN' (which we shared on BellaNaija and BellaNaijarians loved it)
First Gen is good, we are still developing it, So that's my project.  I'm writing and creating. David Oyelowo is our executive producer. It's about a Nigerian-American family and what happens when you go to America. You want to live the American dream and it goes against your traditional Nigerian norms. The show is about how you merge these two experiences.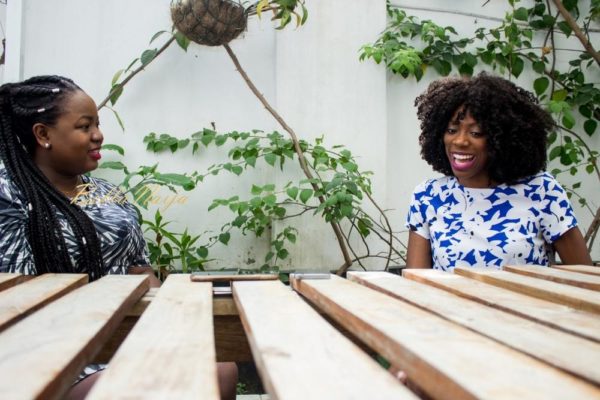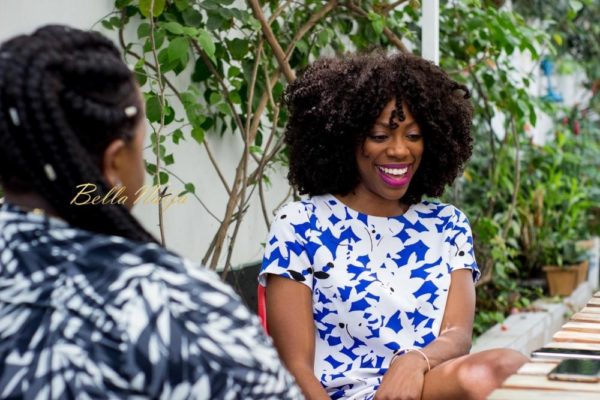 ON THE FAME AFTER 'INSECURE'
I don't know if I'm famous; but how does it feel to be a part of a socially relatable show? It feels amazing! It's wonderful when we live tweet on Sundays with the fans because they are really invested in it. Also, I think it's really cool how people see themselves in some of the characters. It's exciting when people are able to see themselves in mainstream media. It almost validates their existence or it substantiates their journey and their stories. It also illustrates to other people who may not be familiar with this world or with your existence in this world. Insecure is not every black person's story. It's not even my story. I grew up in the suburbs, but I'm learning a new type of black experience…by playing Molly.
ON MAKING IT BIG
I don't necessarily think I've made it, I'll like to say I'm making it and it's just so much more than I could have thought. Like I've said this is 10 years in the making, and then my first big thing is on a show on HBO and then it's a show that is being critically acclaimed and also personally acclaimed. Then, to top it up, I get the NAACP Awards nomination for best-supporting actress role. Really when the Bible talks about those who go out reaping will come back singing the songs of joy. I really feel like I'm coming back sing songs of joy.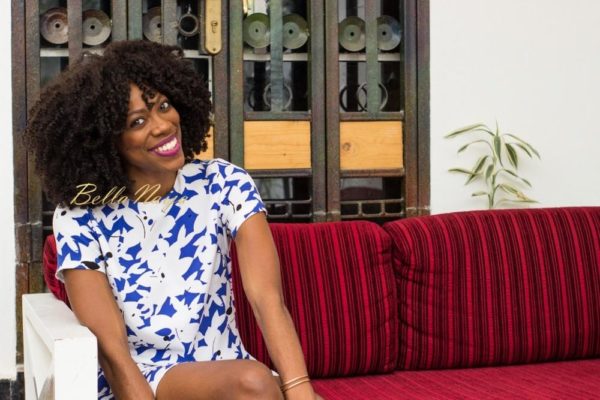 ON HOW SHE ALIGNS WITH HER ROLE AS MOLLY
We are similar at our base – in that she worked in corporate America, I worked in cooperate America. She's looking for love. I'm a single girl in 2017 and in this day and age we are all looking for love and to be loved. I have deep friendships that I care about, and she has a deep friend she fights with – because she loves that much and protects because she loves that much.
ON PLAYING THE SEXUAL ROLES AS 'MOLLY', EVEN AS A CHRISTIAN
Obviously, she's a sexually free young lady and she curses a lot. In that regard I know they are things that Yvonne Orji doesn't do in her personal life, but at the same time I'm an actress and so I have to be able to marry being true and honest to a character and at the same time protecting my brand. For me, cursing in a role wasn't a deal breaker, It wasn't a thing that will prevent me from doing the role.
I knew the character was sexually free to a certain degree and for me it was just like here are my limits: there's no nudity at all in my career. It was just something that was very important for me to convey. I feel like you can portray a sexually free person and still protect that brand of purity which is by the grace of God what I think we've been able to accomplish.
All of my scenes were carefully thought out, though. Like I had my clothes on and even the way the different directors who shot the scenes portrayed the role, it was like alright, we'll get it from this angle or Yvonne we'll have wardrobe put you in a skirt so all we see is the back of his body. So there were ways to cheat and protect me, whereby I could watch and be like I feel like I conveyed the role, at the same time I protected my brand.
ON HER VISIT TO NIGERIA
This is a different kind of visit. This was more of a relaxation visit because I come back to Nigeria so often there are a lot of things that are familiar to me. I spent most of my time in the village. This is actually the first time I spent Christmas in Nigeria. Normally, I come back in the first week of January and stay for the whole month; so I was in Ihiala in Anambra for 9 days and that was relaxing.
ON DANCING 'SHOKI' IN THE WHITE HOUSE
My trip was cut short though, because I had to go to the White House, which was fun. Issa Rae and I got to meet the President, Barack Obama, before he left the Oval Office. It was really cool to see that he watches the show because he stopped and recognized us. He said he really liked what we were doing and we were super excited. I think afterward I definitely took my shoes off and shokid  in the White House like a true Igbo girl. I didn't even think that it was a big deal. My shoes hurt. It wasn't even liked I planned it… like I'm going to be the first Igbo girl to take her shoes off in the White House. Then the carpet was so soft! But I'm glad people found joy in it.
ON THE CHANGE SHE WANTS TO SEE IN NOLLYWOOD
In the terms of Nollywood, because now we have a lot more people going into the creative space, we have always been creative but I think music led the way, so we have all these musicians. I actually went to school with Naeto C. We went to GWU together. You have this new generation of artists and now you have a lot of people who are entering the TV space, movie space, writing space, producing space, and directing space… so I think as far as Nollywood is concerned, it can only keep getting better and better. It's amazing to see the growth.
ON POSSIBLE COLLABORATIONS
I'm sure there are a lot. I'm still learning all of them at the same time. I know a good friend of mine Osas moved back from the States and has made a big name for herself here. I'm super happy for her and her success. There are so many people doing good work here; you have the Mo Abudus, the Chioma Udes who does the AFRIFF Festival. We have ChiGul changing the face of comedy as a woman in a male-dominated space, it's beautiful to see and she's really just coming through and killing the game. I think there is so much good happening in the creative space that I'll love to be a part of.
ON MARITAL PRESSURE FROM HER PARENTS
Yes I do… all the time! I faced pressure before I got "it", because at that point it was like okay just get married and then maybe this thing will just be a phase. I think that when it wasn't working out, it was like now it isn't working out and you're getting older. I (my career) started very late when I was 25; so, I told them if I was going to go to med school. It's going to take me 8 years. Give me 8 years to figure this thing out, and if it doesn't work out I'll go get a job and settle down. It was definitely like a ticking time bomb, and so it was just like alright…if you are not going to do the profession, at least find somebody to settle down with and have kids.
ON FINDING THE RIGHT PERSON
I think it's difficult to find the right person at any status. I know a lot of single friends who aren't in the limelight and then a lot of single friends who are: but like the same way I put my trust in God with my career is the same way I'm putting my trust in him. I'm not going to get married for the sake of being married. Part of my purpose is to inject and install happiness in my life and in other people's lives. It has to start at home. I have to be happy in marriage.
ON PLANS FOR 2017
To take over the world. I definitely just want to keep doing work that I love and believe in. Hopefully, I'll be doing some speaking engagements. I will still be doing comedy. I'm writing, and I want to sell first. That's a goal for me, and I want to branch out into movies.
***
Yvonne Orji currently stars as Molly on HBO series 'Insecure'. The series premiered on October 9, 2016. Since its release, the show has gone on to receive critical acclaim. On November 14, 2016, HBO renewed the show for a second season.
The eight-episode first season explores the black female experience from the perspective of the two female protagonists, Issa and Molly. Career and relationship experiences are explored. Issa works at a non-profit that benefits middle-school students of color. Issa has a long-term relationship with Lawrence. Molly is a successful corporate attorney who has career success but difficulty with dating men. The half-hour series explores social and racial issues that relate to the contemporary black experience.
Photo Credit: Insigna Media | Getty Imagse/Frazier Harrison | HBO