Hey Guys! IK Nwosu here! This column, as the name goes is meant to inspire and encourage you to strive towards achieving your personal goals everyday. I just want to share pearls picked up in the journey of life. Read previous articles HERE.
**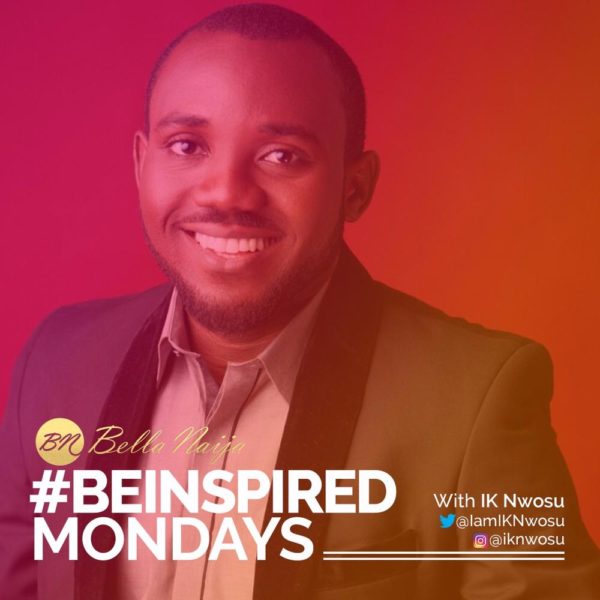 Time and time again, what I'm about to talk about has proven to be true.
This same principle was applied into this article and as you can see, it worked. I had decided to write on dealing with Analysis Paralysis and the need to "just start" that project you've been thinking about, but I needed to arrange my thoughts to deliver the best work possible at this time.
I told myself to eat my own dog food – the one I'm planning to dish, and see it work like almost magic.
You need to start a Project Management course or learn that Art? Go ahead and ask about reputable organisations to get the training and start getting ready for your training.
Have an idea on an article you need to post on BellaNaija.com? Go ahead and put pen to paper! Or maybe you need to do some research and get some facts correctly? Do it!
Seen someone you like? Make the move! Approaching the individual may not be the move you start with, but make sure you're doing something to get want you want.
Life does not give you want you wish for or think about. Heck! It doesn't give you what you desire; it gives you what you demand – through work.
Often times we are stuck in Analysis Paralysis, trying to figure out and get all the details right and correct – waiting for the perfect time because something doesn't yet fit. Bruh!
Ideas are a dime a dozen, and you just might be thinking through your idea only to discover that someone is solving a problem (read: making money) through half of what you're still thinking about.
What you are starting with may not be visible, but it will put your mind in work mode. Remove those ideas from your head and put it on paper. Why task your brain with something pen and paper can solve?
Ideas are too numerous, you'll forget the one that came to you before you left the office as soon as you get into Lagos traffic. (Then you begin to think of making flying mats like Aladdin's).
Just start.
Have contributions/suggestions/questions? Let's discuss in the comments section.