#BNFroFriday: "It's just hair…it'll grow back" BN Beauty Contributor Barbara Onianwah shares her 5 Year Natural Hair Jounrey in our First 2017 Interview!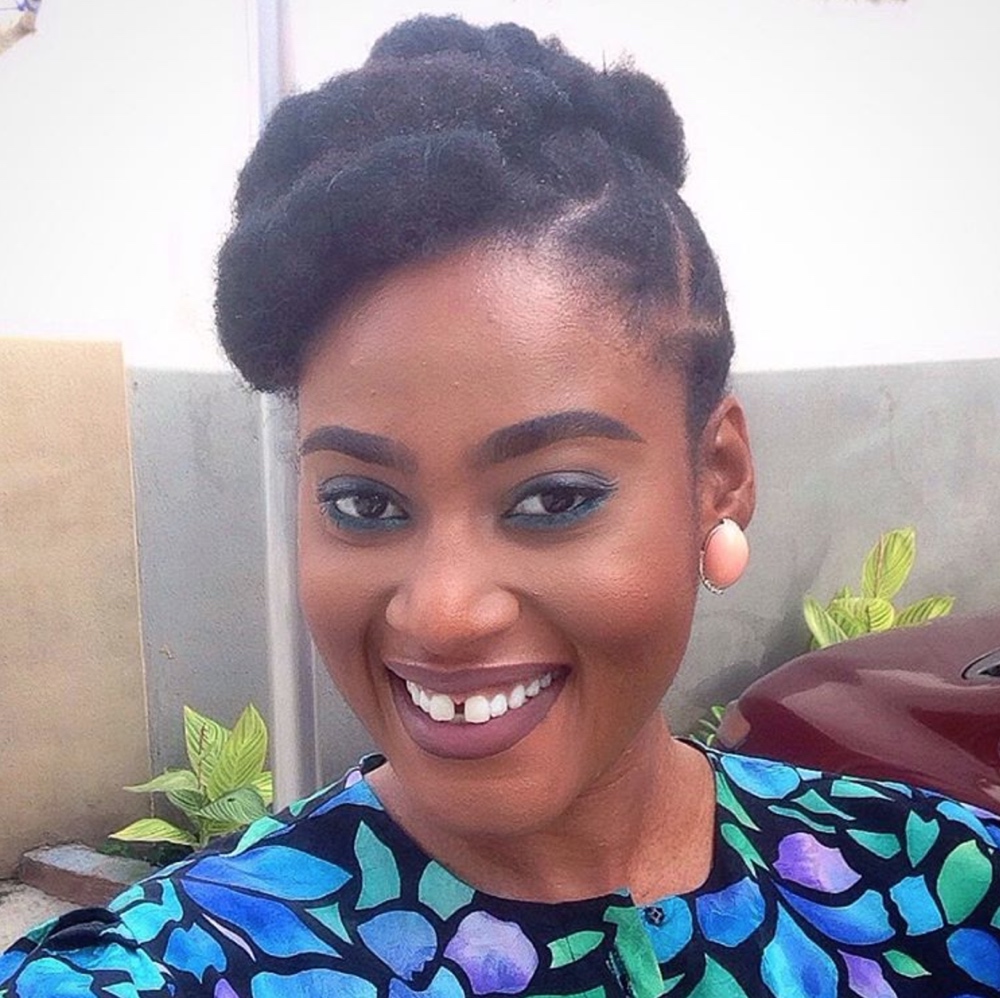 For our first #BNFroFriday interview this year, I decided to look within and feature one of our very own BN Beauty contributors, Barbara Onianwah!
***
BellaNaija: First please tell us about yourself
Barbara: My name is Barbara. I'm a multi-hyphenate ie. an advertising professional, digital marketing consultant, writer, blogger, upcoming beauty photographer and amateur videographer, lol. I love doing all I do and wouldn't change it for the world.
More than half the time I'm at work and the itsy bitsy remainder of the time, I'm in front of my computer working on my website – www.barbara1923.com – and all the things that encompass the Barbara & 1923 brand (some visible, some not). I could easily quit one for the other but I'm determined to make all of them work together perfectly no matter how long or how hard I have to work at it so wish me all the best.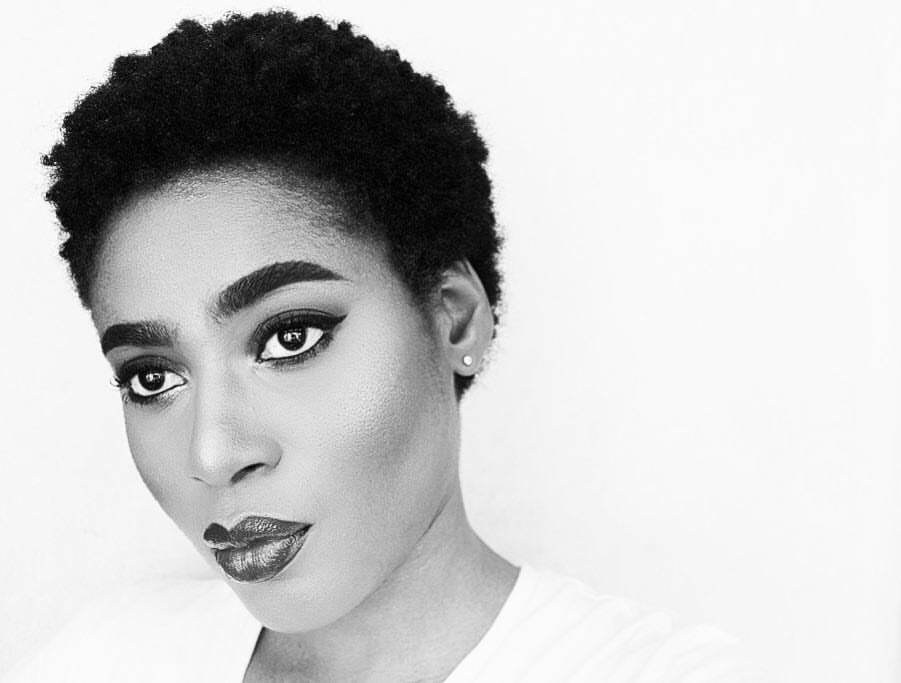 BN: Tell us about your hair
Barbara: From all indications, my hair is 4C even though classifying my hair isn't one of my favourite things to do as it gets confusing. I would have said it's because I'm fully African that's why my hair is the way it is but I don't think it's that much of a big deal. It's a mix of 2 textures which makes it all the harder to classify so more often than not, I just leave it be.
At some point in my life I was loyal to the relaxer but alas, I've been set free to sin no more by going back to it. It's been almost 5 years and regardless of how difficult it is sometimes, I don't think I'd change any bit of it for the world.
Hmmm, I've only used heat on my hair twice in the almost 5 years, never coloured it even though I'd love to give it a try & not sure I'm adventurous enough to try anything else (yes, call me a coward if you may, lol)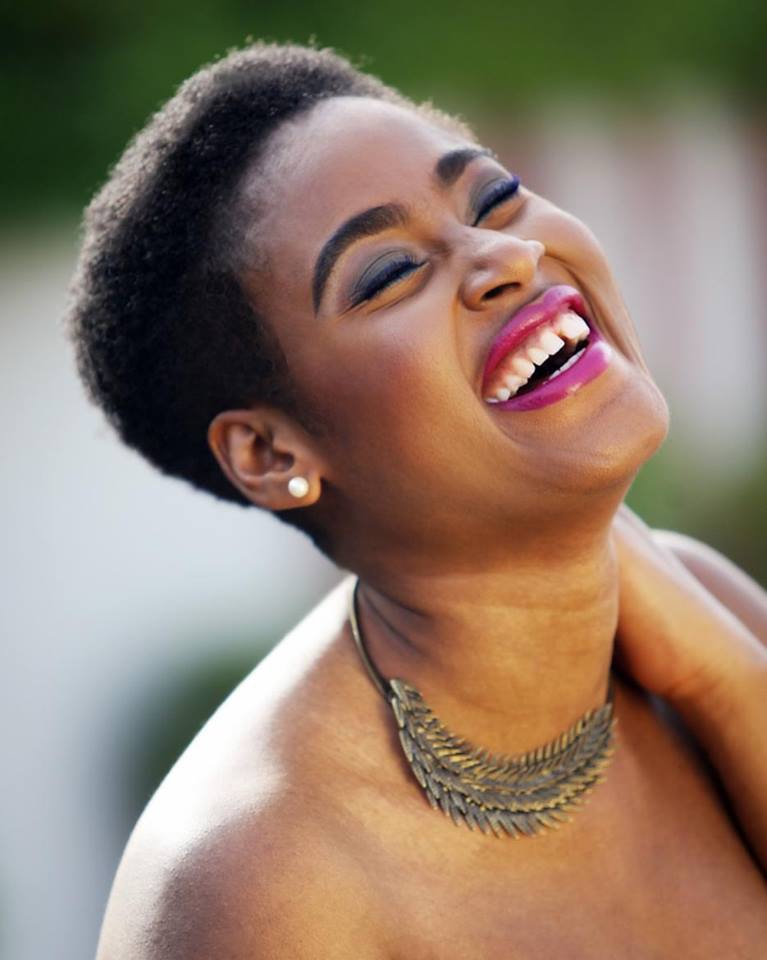 BN: Why did you decide to go natural?
Barbara: I went natural simply because I was tired of horrible salon experiences. The last time I relaxed before I decided to go natural, I cried in the salon because the relaxer burnt my scalp without and they insisted I stay on a bit because my hair hadn't relaxed, the hot water from the steamer dripped onto my back too.
I just got tired of all the relaxer drama and said to myself "enough is enough". This wasn't the first time I'd cried while relaxing my hair either. Imagine all that drama with me being all grown up.
The relaxer I used that didn't hurt ended up cutting all my hair at the back. I'd pack my past shoulder length sleek hair into a ponytail or bun and the back would just be sticking out because it didn't grow past the length of my thumb.
Aargh, I was just tired abeg.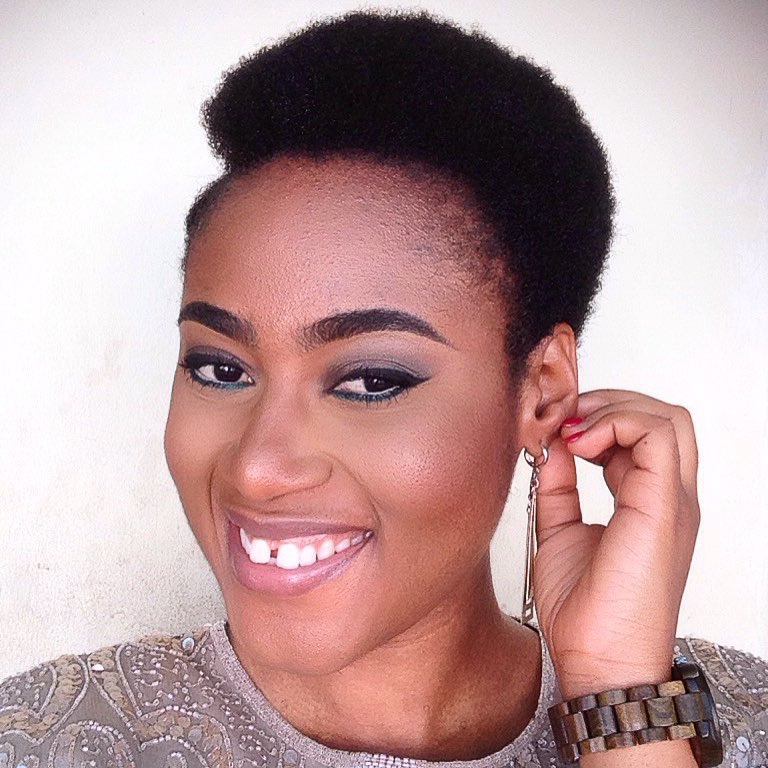 BN: So, how did you make the change?
Barbara: I hadn't had low cut in a long time and I literally didn't know what to do with my hair if I cut it so I decided to just wear braids for as long as possible while I figured out the rest. That's how I wore braids constantly for 10 months. I had them done in twists all the time and only let one person do them because he didn't pull my edges.
No one knew what my hair looked like in those months because I'd take the twists out on a Friday, wash my hair and be off to the salon to get braids done the next day and have them in for 2 months. The few times I had the transitioning hair out, I was clueless!
Thinking about it now, it sounds funny but that was just the fact. The only style I did in those times that made sense was didi. I'd do 2 or 3 or however many I needed to do and it worked every single time. Outside of that, it was a bad hair day every day.
The only people who knew what I was up to then were my family and they didn't really feel it since the hair was always in twists. I think the people who knew were just not quite sure what I was on about and were waiting to see what the result would be.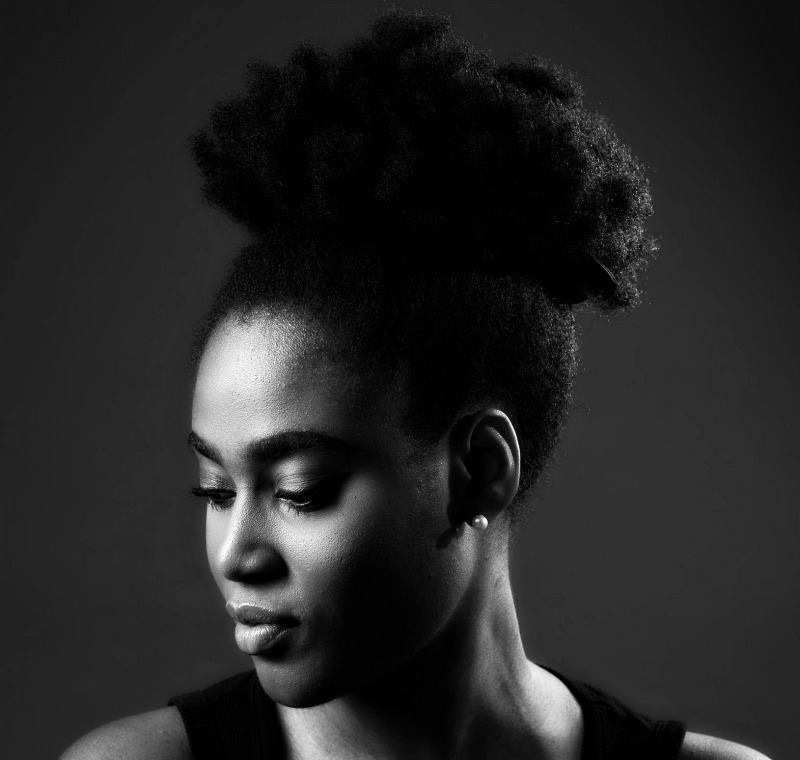 BN: Are you tempted to go back to having relaxed hair?
Barbara: No actually. I'm never tempted to relax my hair simply because I'd never be able to get it back kinky curly but I can always get natural hair to look super straight and silky anytime I wanted. If the conversation ever drifted to relax or nay, I always just go "I can get my hair to look like us anytime I want but  you can't get your hair to look like mine"
BN: Ever hidden your natural hair?
Barbara: I luxuriate in the feel of my hair every day so I almost never hide. I've had it out for 4 years now. Well, that's not counting the 10 months I transitioned under the cover of twists. There are some bad hair days but even those with relaxed hair have those days so I don't stress too much about them.
"What of wigs & weaves?" You might ask. I've only ever worn a weave once in my whole life and it lasted all of 2 weeks before I rushed off to get it undone. It was a total disaster. I've never had the urge to wear a wig so not sure what my reaction to it will be.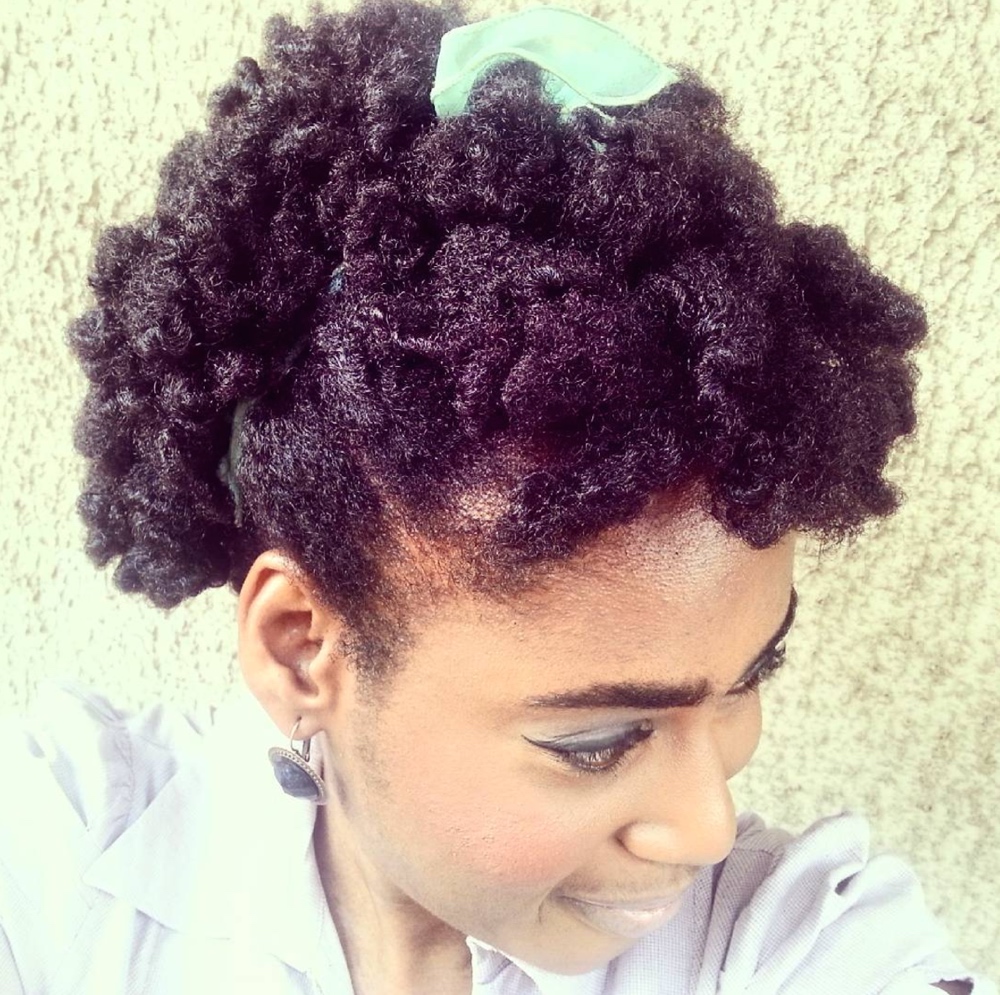 How long have you kept your natural hair?
Barbara: I've been natural for 5 years now – 10 months transition, 4 years 2months full kinky hair.
I cut my hair a little over the 3 years mark simply because I wanted to try short hair and see what it felt like before the hair grew too long and I'd be too attached to it. Besides, I do think I was jealous of the hair. It had a life of its own and admirers. I'd go places and people would hover over my hair but not over me, urgh *covers face*, lol
I'm a scissor happy natural so if I see a split end or feel my ends are funny, I snip away. I'm more about health than length, and so far that has not failed.
BN: How does climate where you live affect your hair?
Barbara: I've lived in Nigeria throughout the period I've been natural and when I did travel out during this period, I had cut my hair then so I can't really say, as I've only had to deal with Nigeria's humid climate which makes my hair go all "poof" when I use a product with Glycerin in it.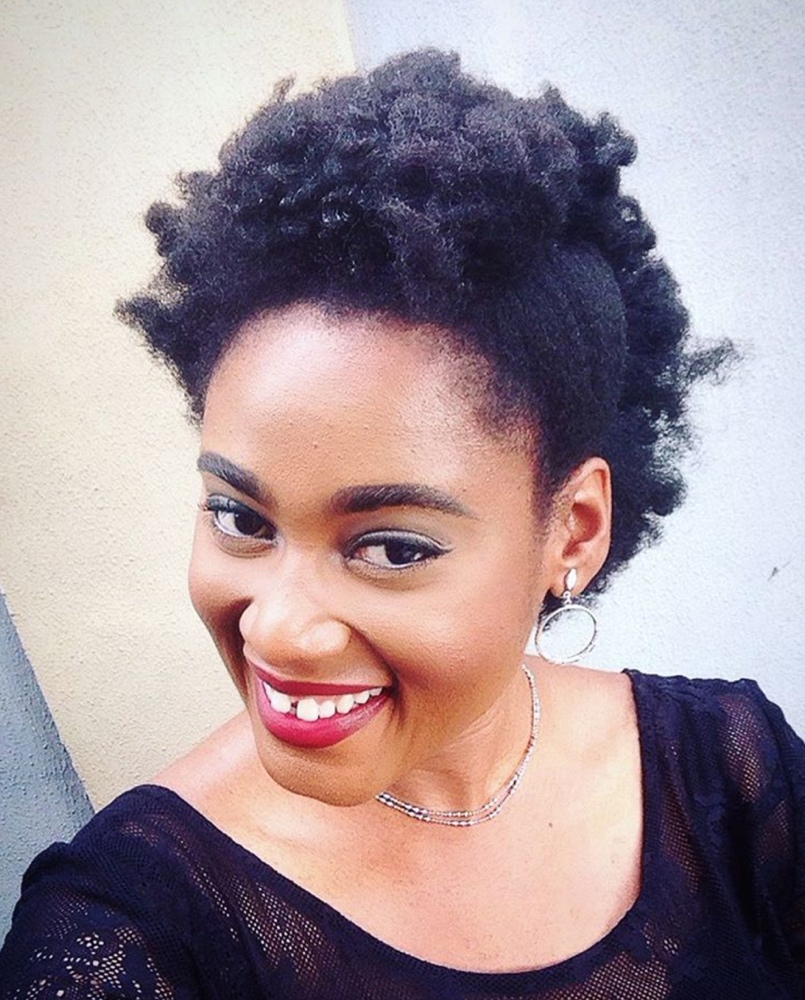 BN: Do you have any other hair problems?
Barbara: Not from the climate but I noticed that products with glycerin tended to make my scalp flake and itch when I started growing it back after the big chop in 2015. It meant that I had to wet my hair every day to soothe my scalp and I stayed away from every product possible. I didn't start using products again until almost a year into the regrowth but even then it's sparingly and mainly oils.
BN: What's your stance on natural vs chemical products?
Barbara: "To every man, his own" is my view of it. If you want to use chemicals like colour, then by all means, go ahead. The only thing that'll make you not part of the community again is when your hair becomes permanently straight because you've used a relaxer. Other than that, hey, have fun. Besides, it's just hair – your hair – it'll grow back.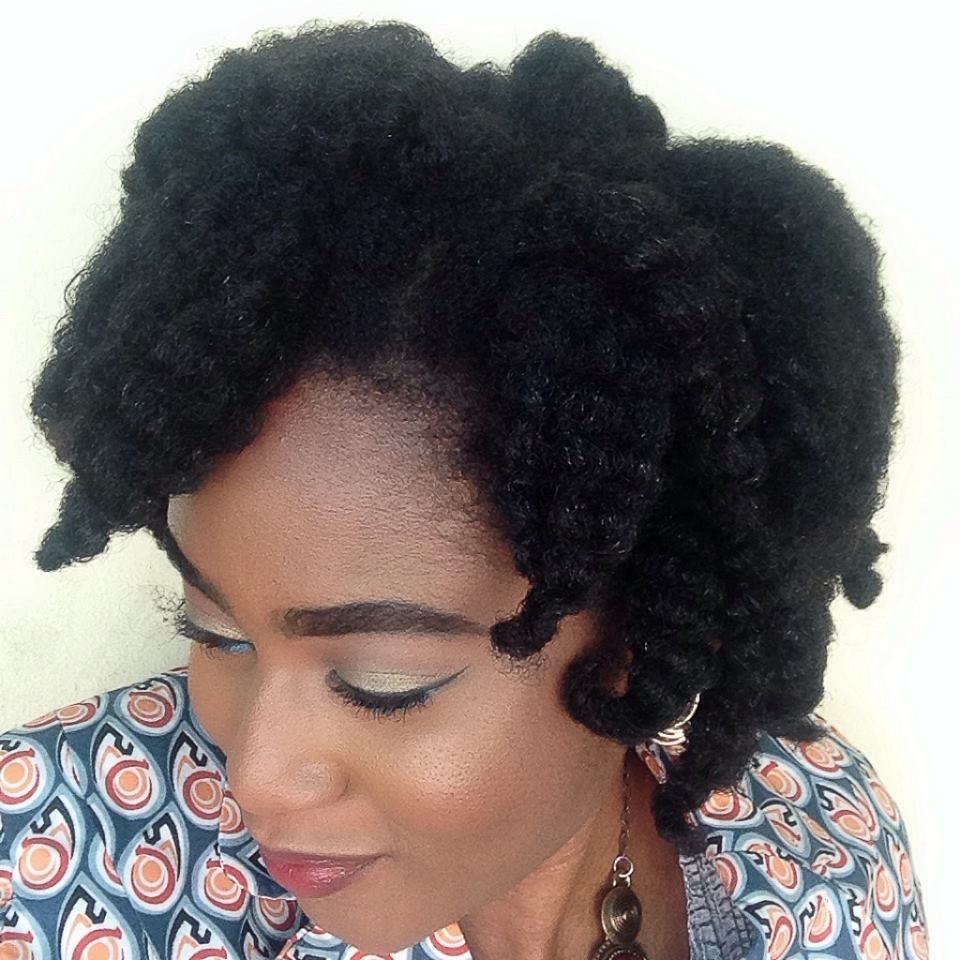 BN: What's your daily, weekly and/or monthly hair routine?
Barbara: ROFL. My routine sounds something like this – wet my hair, pack in a puff. wet my hair, french braid. Loosen braids, roll, and tuck. Once a week/month, I moisturize and seal with oil.
Favourite product – Water, oil (any type really but Olive Oil mainly), *thinking*, yeah, that's all.
And I'm not kidding. This is literally all I do asides washing my hair with Dudu Osun.
BN: What advice would you give to people thinking of going natural?
Barbara: Make sure you know what you are getting into. Get as much advice as you can before beginning your journey to healthy hair.
Above all, have fun with it. It's supposed to be an adventure, not a trial so take it easy and don't take it so seriously. If it's an adventure for you, you'll know. If it isn't, don't kick yourself about getting your hair relaxed.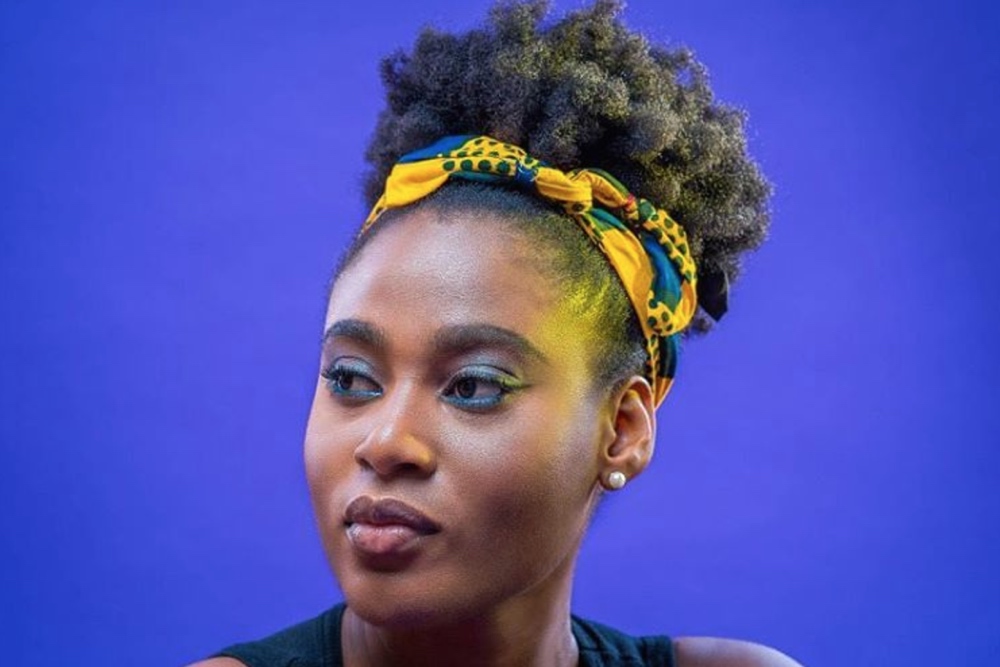 BN: What do you like best about your hair and being natural?
Barbara: The versatility my hair affords me. It has also taught me a lot about responsibility and brought out my creativity especially because I style my hair myself. Being natural has really complimented my lifestyle and personal style. It kind of was the missing link to the total package that made me, me (if that makes any sense). Now, I can't imagine myself not having natural kinky, curly, thick hair that can only be properly tamed when damp.
BN: What are your favourite styles to rock and why?
Barbara: Hmmm, the high bun is my favourite forever and ever but horrible for my edges. The next is a mohawk, french braids all to the back and of course the braid-out afro that gets tongues wagging and people itching to put their hands in my hair but can be so tricky because of the tangles it causes. Oh, I also created this bun, puff style which is perfect for TWA (I'll do a video on it soon). I get so many questions about it and it takes just about 10mins or less to do.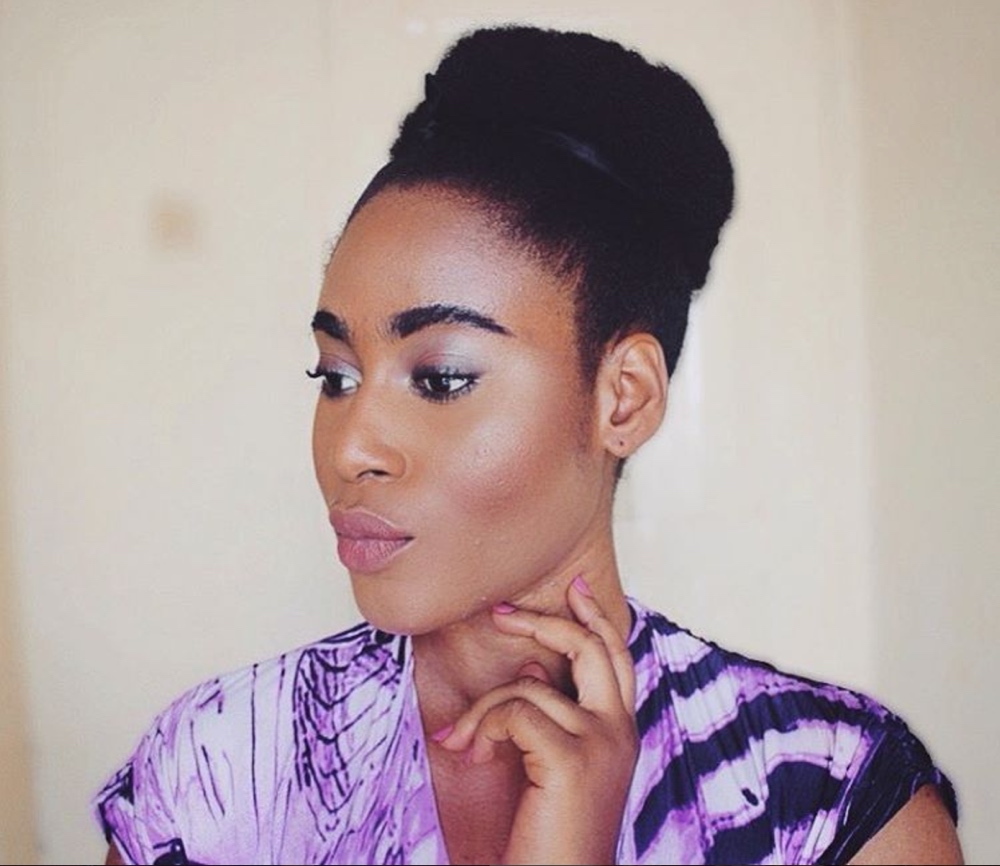 BN: Do you have any hair crushes?
Barbara: That will have to be Dominique Banks. I know for certain that if she was still alive, I'd have heat trained my hair one way or the other like she did with hers. I do have a couple I like but truthfully, natural hair is so versatile and different one from the other that as much as I absolutely love Nibi's hair (of Kinky Apothecary), Geraldine and Naptural85, my hair just can't be like theirs *loud sob* so eventually I'm on the journey alone and can only gaze in adoration.
BN: Are you particular about sleek edges? If so what do you use to get the look?
Barbara: My hair is pretty tame so when I brush my hair it stays. If for some reason I want it super sleek – which is rarely – I use Olive Oil Ecostyler Gel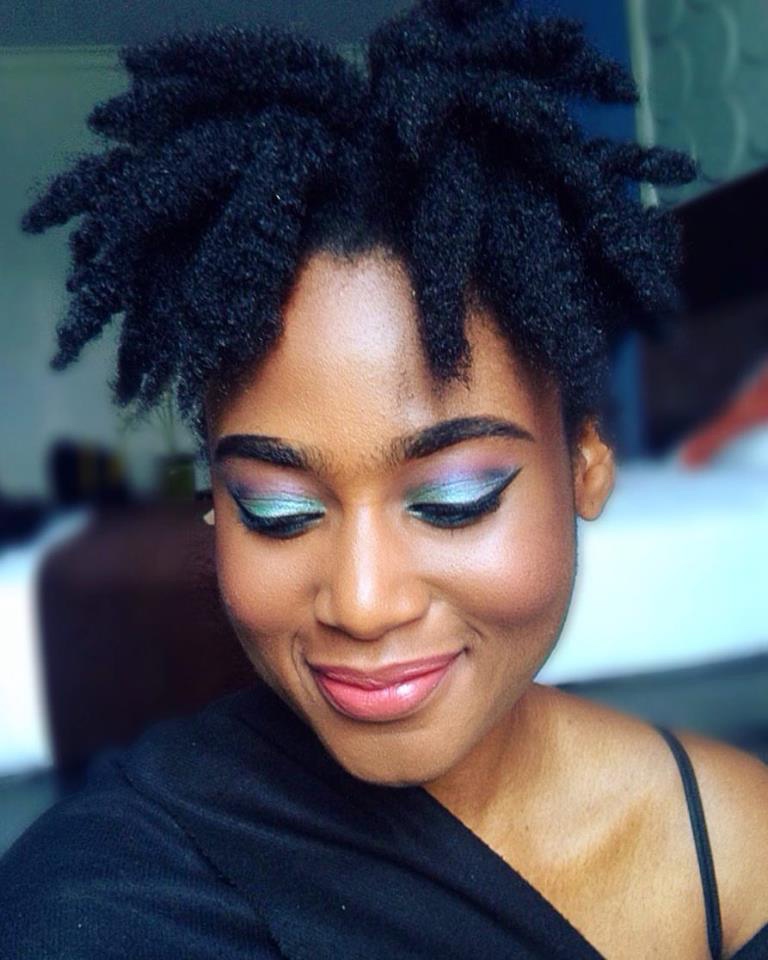 BN: What hair accessories can you NOT live without?
Barbara: My long satin belt for sleek puffs. I'd call it a tool along with bobby pins but as its satin, I guess it deserves to be called an accessory right? 
BN: If you were stuck on an island, what 3 hair products would you take with you?
Barbara: Water, oil and the Afroriri Luxe Hair butter
BN: What's your remedy for a bad hair day?
Barbara: A sleek puff
See more Pretty Photos of Barbara's Hair
Thanks for sharing your story with us, Barbara!
***
If you'd like to be featured on #BNFroFriday, tag us on Instagram or send an email to [email protected] and let's make it happen!
Have a great weekend.