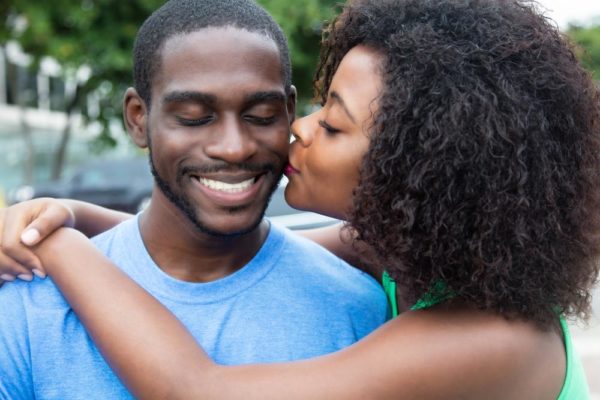 It is the month of love and what better time to reflect upon its true meaning. Of course, it isn't some 'thing' we remember to do in February or just because as they say, "it is the season of love". Love is more than just a thing or a feeling. It isn't something you pick up when you feel like it and throw away when it gets tough. I'm not talking about just love between a man and a woman, but the love we share with family and friends and the kind we extend to strangers and those who've been tagged unworthy.
Love reminds me of a person. It reminds me of things as well, memories and experiences. It creates a picture of the future and being in a place of absolute contentment. Love is not without pain; no, in fact love speaks of sacrifice and no sacrifice is without pain. However, pain that produces joy at last is pain worthwhile.
Love is pleasure, love is heady but it is also responsibility. It is a dream, but it is also reality. Love is everything and everything is love. It makes the world go round, it gives us hope and courage.
Love waits but love fights also. There are no rules to love, it is uncontainable. It may take a while but love never fails. It is rich, it is true and it lasts. It is February again and love is in the air, but I hope, and sincerely so, that love continues beyond valentine's day – that it does not diminish. Love that diminishes was not love to start with. Love is the very essence of being. What can we do without love?
Times and seasons… they come and go but love remains. It may be broken, but it lives forever and from its broken pieces comes light.
Love begets love. There is no life without it. Love that truly loves, that's what the world needs. We are love and love is in us. No situation, past, present or future can erase it.
I believe in love; to deny it is to die, there is no demise of it.
Whatever your conviction, whatever your disposition, let love be the basis, for then it would be true. Love is timeless, it isn't fleeting, it is everywhere. Feel it, touch it, hold it, be it. Heal this broken world with an outpouring of it and let the universe burst forth with it.
We were made from it, we are made in it, we live for it and we will be because of it.
Photo Credit: Kadettmann | Dreamstime.com