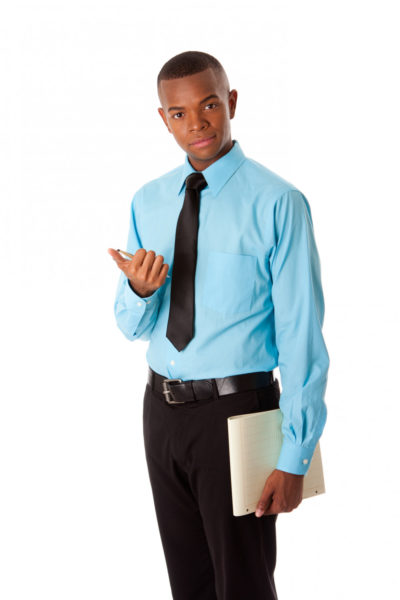 Are you a student? Do you want to make some extra money while in school? The fact that you are a student doesn't stop you from starting any profitable and lucrative small business for yourself while in campus.
If you are interested in generating another income source for yourself as a University student then you are making a healthy decision. I'd love to state some reasons why you should invest in any small business in school, you will be less dependent on your parents. Having an extra source of income will help solve your financial needs, such as paying off your projects/handouts,feeding and the rest of them.
Here are the list of 12 small lucrative business to venture into today:
Blogging
Blogging is one of the fastest growing online business in the world. Anyone can become a blogger; it doesn't require any certificate, but you must have a good writing skills to survive as a blogger.
Hair Dressing
Are you a hair stylist? Then this a venture you can give a second thought.
Everyone loves to look good and appealing. Women, in particular, spend a lot of money to ensure they look good and attractive to men… and also make their fellow ladies jealous. You need a good business plan before starting this type of business.
Tutoring services
Are you intelligent and brilliant enough? Do you have the what it takes to teach the less-learned student in your campus? Then never let this opportunity pass you by. Observe those students in your department who find it difficult to comprehend a particular subject. Are they are willing and eager to learn more? You can get in touch with them by telling them you want to offer a tutorial services after school hours. In return, they pay you – depending on the bargain.
Car Washing
Please don't laugh. This type of business might look kind of funny, but it's worth it. They are lots of rich and exotic kids out there in your campus who are car owners, but they have little to no time to maintain the car – in terms of cleaning. Get in touch with them to let them and let them know the kind of service you have to offer in order to get paid.
Web Designing
The world is going digital. The need of having an online presence is very crucial. So they are many business organisations out there looking for Web designers to help them get a beautiful website and take their business online. You can also offer your services online on fiverr.com. If you are an expert in web designing then don't let your skills be a waste, invest in it and watch as the money flow provided you follow the right channel.
Writing
Writing is a skill. Some acquire the skills while some is natural. If you are a skilful writer, there are some blogs in Nigeria that pays writers to contribute – like Lindaikejisocial.com (You will make N1000 by submitting any incident happening in your area) Pulse.ng also pay bloggers, but I don't know their bid. You will get to know if you join the Pulse.ng bloggers network. Infoguide.com too pays any blogger that is willingly to work with them.
Perfume Sales
Everyone loves to smell good. You can decide to source for suppliers and sell it at higher price. Remember your main aim is to make profit. Tell your roommates, course mates and friends to patronise your products.
Jewellery Making/Sales
Jewellery sales is one of the booming and profitable business in the fashion industry. Starting this type of business requires you to conduct thorough research and get enough resources; but on the hand if you are good at making nice and lovely jewelries, then it will be much easier for you to commence.
Sell your artworks
Are you a good artist? Do you love making lovely and nice artworks? Then this your chance to create an income channel for yourself in arts and crafts industry. Students in your campus, with an interest in good and fancy stuff should be your main target. You can also sell it to hotels, but you need to conduct a feasibility research before selling to hotels.
Retailing of mobile phones
This another profitable tech business you can venture into as a student. You don't need to have any skill to start selling mobile phones. All that is required is to be flexible with phone models and the prices. That's why I love this business. This is not stressful, but profitable.
You need to source for suppliers that can get you different brands. At least you will be selling just one brand you need to have some substitute.Get a show glass and a good location,a busy and attractive site in your campus will be much more preferable.
Motivational Speaking
Can you speak and be audible enough? Are you capable of addressing a large number of audience? Some motivational speakers are well paid – depending on the type of service rendered. If the word alone from your mouth can touch lives, then this business is for you. Be updated on new events and things going on around you.
Photographing
Are you pretty good at handling cameras? Do you know how to take a good and clear shot? Then this another lucrative business to start today. No matter how hard the economy is, people will still plan for one event or the other.
One thing about this business is, being informed and current about events and occasions going in or outside your campus.
If there are other business ideas you have in mind as a student that's not listed here, then go for it. I can't speak the mind all of you, but before starting any business you must do a thorough research – to know the type of business you are putting your money into.
I wish you all the best.
Photo Credit: Paul Hakimata | Dreamstime.com