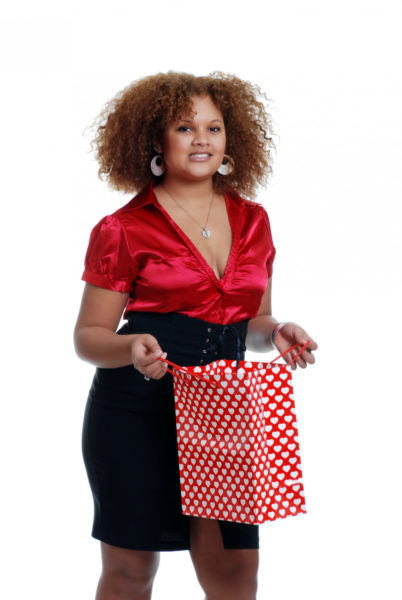 Happy Valentine's Day to all my single ladies and gentlemen. I am not going to start by saying, I can imagine how you feel. I actually understand everything going in your mind because I am Thirty, I am single and I am alone for the sixth time in a long and regular row.
I quit my last relationship in 2011 and I have been single for six years. Sometimes, I am tempted to think I was mistaken to leave my ex-boyfriend, since the man of my dreams is yet to show up and I am already thirty.
I won't also tell you that the gates of Jerusalem have been closed for these six years. Of course I am a full practicing celibate single lady but that wasn't the case for the first two years. There were casual flings here and there, a little bit of throwing caution in to the wind and of course some morning after's walk of shame. Regardless, I have been celibate for the last four years and loving it.
I choose to let you in to my somewhat dark and shiny life, so you know that I am not going to tell you about unrealistic things to help you cope with being alone on Valentine's Day. I haven't only been there, I am actually living in that estate and I know how the ropes work.
Everyone is busy throwing their "beautiful" love lives in my face without stopping to think about how that makes me feel. Three years ago, I would have been depressed, drenched in my own tears, moody and I might have called in sick today. But that's not the case anymore; I understand that Valentine's Day has actually evolved from what it was originally meant for and I don't care about that. All I know is: love is a beautiful thing and if we have to set aside a day to celebrate it, then celebrate we must…single or not.
Usually I am not much of the outgoing person, so I sit-down at home and watch movies or documentary or write for my blog. I will not ask you to watch romantic movies if you cannot handle it. Some of you are hopeless romantics, don't watch these romantic movies and end up in tears and depression. It's not just about romantic movies and videos, keep away from social media. Deliberately go on a social media fast for today. Stop looking at pictures that aren't real most of the times. I always tell people to forget what they see on social media because half of what you see are just almost miserable people keeping up appearances. Don't listen to love songs when you are alone on a day like this.it will make you miserable. Try to do something creative and engaging. Mind over matter.
If you can't handle staying in, go out. Arrange some get together with your friends if you don't want to be alone. Going to the movies or restaurants around the city can be depressing, with marriage proposals flying up and down, couples smiling to the cameras, cuddling and displaying affection publicly. If you can't handle this, I will advise you to go home and don't be moody. If you can deal, why not rejoice with as many as are celebrating? Be happy for them and know that your own time will come.
If receiving a gift will make you feel better, please take a walk to the gift store and send a gift to yourself. Go home or back to your office and wait for it to be delivered. No one has to know or even judge you if they know. Bottom line give no room for depression.
Be happy. You don't always need external forces to be happy, you can be the true source of happiness for yourself.
There is some sort of fulfilment which comes with meeting other people's needs. Look around you, there are needy people everywhere, buy them gifts, make the feel love, accepted, put a smile on someone's face. This will give you some sort of fulfilment that even being with that special someone can't give you. You would have done something productive and important.
Finally express self-love. If you can afford it, give yourself a treat. Yes, A treat. Go to the spa if that's what you want, buy a new car if that's what you crave for. Spoil yourself within your financial limit.
Valentine's Day does not have to be sad and depressing. You are the porter of your experiences, it will take whatever shape or form you want it to.
I am Thirty, Single and Alone on Valentine's Day and I'm not, lonely, sad, depressed or sick. I am full of life, productive, vibrant and happy. You should try being this way, it's exhilarating.
Photo Credit: Michael Gray | Dreamstime.com