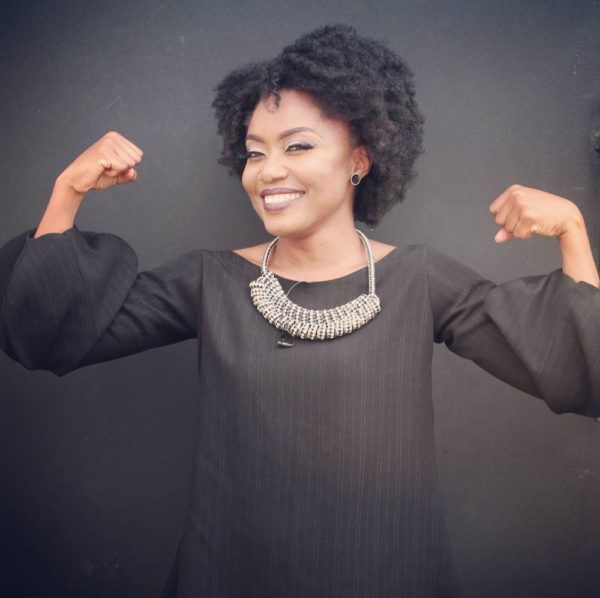 So, friends, family and strangers…3 years ago I wrote an article based on the natural/relaxed hair wars that were raging across the comment sections of BellaNaija in those days.
My argument was simple – I enjoyed my permed hair, thought that there was too much emphasis on natural versus permed and wanted everybody to leave everybody alone.
I never hesperred all the reactions I got. Plus the people wey praise me, the people wey abuse my mama, even the ones that entered twitter to discuss my self-esteem issues. This hair issue is a very emotion evoking suntan. [Click here to refresh yourself on the topic, before you continue]
Anyway, fast forward a few months later, I decided – sod it and cut the hair off. I have to confess I spent a few weeks afraid of backlash. Maybe people would see my pictures and be like "Weren't you the one praising your permed hair? Why did you now cut it now?"
I wish I could say that as soon as I ran my fingers through my nappy curls and struggled to release my fingers from the tangled roots, I fell in love. Alas! This was not the case.
This, my friends, is my story in bullet points:
I felt ugly at first
This I didn't expect at all, but I didn't love the way I looked for a loooooong time. See, my hair has always looked a certain way, and that way defined how I saw myself. I HATED being unable to just smooth my hair, pack it and go. I hated the way my face looked, I hated the way my hair felt. I couldn't manage it because the hair nor dey hear word…I couldn't deal for a while. It took changing what defined "beautiful" in my head, to change how I felt when I looked into the mirror.
The DIY life is not for me
Brethrens and Sistrens, all that wash day procedure is not the way of peace and prosperity where I am concerned. Washing my hair myself takes 24 hours on average, with breaks for tears, swearing for my hair and comfort eating. I'm not lying. I don't like stress at all and in addition, lifting my hands for extended periods to wash, condition, plait…abeg abeg…I made it a mission to find people who could do my hair, meaning…
I had to find stylists I vibe with
There are many many natural hair places and I went to quite a number. They were all great, but I was looking for a place that had my natural hair philosophies and somewhere I could feel at home. My hair salon has to be the kind of place where I can fall asleep, at peace with the work being done on my hair. Guys, I lucked out here because I love where I do my hair! One day, after I hadn't been for almost a month, the person detangling took close to an hour to detangle strand by strand. I had nowhere to go that day, so it was bliss, like a spa session. I loved it! In addition, my stylist is a wonder worker. Chai, if she does your hair ehn, you the owner of the hair will be staring at yourself in the mirror and unconsciously muttering "Hello pretty lady, may I meet you?"
Finding a routine deserves its own documentary
Haaaay! At first I bought all the buyables. Arit would be scrolling upandan on Twitter. Arit would come across one person testifying about So-And-So hair product. Arit would rush and buy. Arit soon had an entire closet section of hair products. Arit has now thrown out almost all those products after testing showed that very few of them actually worked for her. Arit is now at peace and her skin be glowing, her edges be thriving and her fro be popping.
Speaking of which…many of the widely accepted products DO NOT work for me
Olive oil, coconut oil, shea butter on their own? Fafafa – fawul! Works for others, but doesn't work for me.
Finally, I still cannot style my hair
I cannot do a twist to save my life. I also cannot pack a high puff, I cannot do an updo or tie a turban. My go to look when I'm not protective styling (a.k.a saved by my stylist) is called my "earthy, Nubian queen, homeless chic" look…which is basically fluffing the hair out until I look like a small lion.
So, 2 years later, where am I? Hmmm…I love my hair a lot more now. After several soliloquies of "It's not you, it's me" and "This cannot be God's will for my life", I am accepting that my hair is very much like me; leave it alone with occasional pampering and expressions of affection and it will thrive.
Will I perm it? I don't know you know. Now that I've conquered this, I'm gazing enviously at all my friends with locs. Now that is the next frontier.
Am I glad I went natural? Gosh, this is hard to say…my pride… *swallows and says in a whisper* Yes, I am
MOVING ON QUICKLY…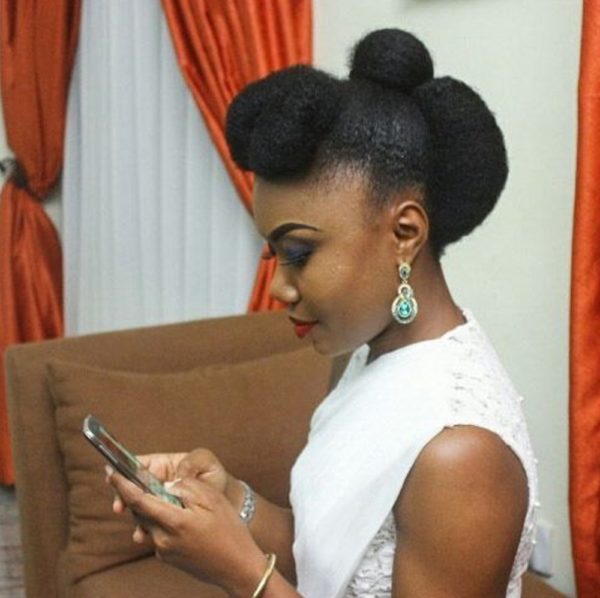 Has anything changed since I wrote the article? Mostly, I'm really glad the furore is dying down and it's becoming less and less a big deal. I love that we are now more balanced about the hair sprouting out of our heads, and less judgemental about other people's. I think that the most important thing is that we as individuals feel beautiful, and that the person we see when we look in the mirror is the person we feel that we are on the inside.
In my opinion, it is and has always been that simple.