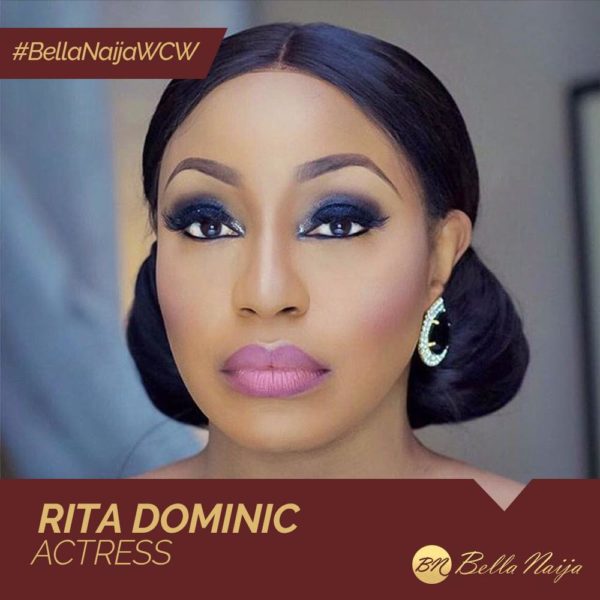 The Africa Magic Viewers' Choice Awards (AMVCA) is holding this weekend – March 4th 2017 – and we want to celebrate one of our top actors in this column today.
Rita Dominic started her career in 1998 with the film "A Time to Kill", and has since then grown to be one of Nollywood's favourite actors bagging several national and international awards on the way.
In "The Meeting" which she produced with Mildred Okwo and starred in Rita played the role of Clara Ikemba, a discourteous secretary to the Minister of Land who sells recharge cards and cold drinks in the office.
'The Meeting' won the 'People's Choice' Award at the 2014 Nollywood Week in Paris, France.
"The Meeting" has won the following awards at the AMVCAs:
New Era Award Movie – Rita Dominic – The Meeting (2014)
Best Actor in a Comedy (2015)
The Meeting – Femi Jacobs
Best Actress in a Comedy (2015)
The Meeting – Rita Dominic
Best Comedy Writer (Movie/ TV) – 2015
The Meeting – Tunde Babalola
Best Movie (Comedy) – 2015
The Meeting – Mildred Okwo
Best Supporting Actress (2015)
The Meeting – Linda Ejiofor
Rita was also nominated for the 2015 AMVCAs Best Actress in a Drama category for the movie Iyore.
For constanting upping her game and consequently remaining one of the most sought after stars after all these years in the industry, Rita Dominic is our Woman Crush Wednesday this week.