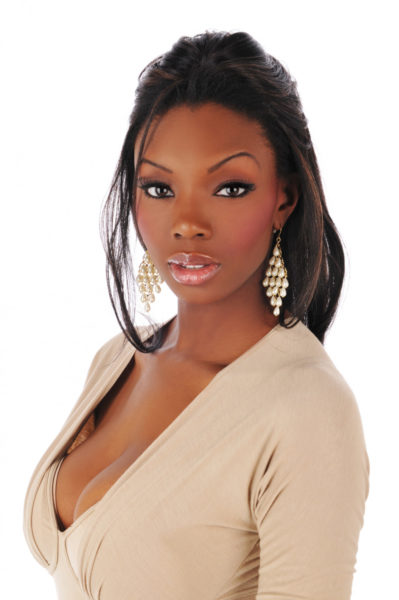 Damola stood beside the mango tree near the refuse bin in Queen's Hall where her clothes formed a heap on the ground; she had sprinkled some kerosene on them. She thought about her plan for a moment; not because she was having second thoughts, but because nothing could change her mind. Not the threats of her father, not sermons about being a good girl, not whips or punches; even the insults of her mother would be like water off a duck's back. She pouted, smiled and brought out the matches from the pocket of her skinny jeans.
She stood there and watched them burn. The old had to go for the new to be firmly rooted. No going back.
In this new dispensation everything would be tightly wrapped.
The following morning, she was at the faculty office before the ten o clock class. She got there shortly after the offices opened for business, she wanted to get some signatures on her course registration form.
She had to be in two different offices. In the first office the bald man who was old enough to be her father stood up to welcome her with a handshake. He wanted her to sit down, he could pour her some tea. He noticed the push of her nipples against the tight blouse. Hope the AC is not too much for you? No sir. What is your name? You'll be studying geography? Splendid! It is one of those disciplines with such broad applications. The employment prospects are quite bright.
The man was happy to sign; he even left his seat to sit on the edge of the desk beside Damola. She tried to shift her skirt down a bit more to cover her laps; the thing was too short to shift. The man patted her on the shoulder. His door is always open for advice and any form of help she would need.
"Thank you sir."
In the second office the bespectacled man in afro told her to come in as soon as she knocked but did not raise his head to look at her until she told him with a calm and breathy voice that she was there to get her course form signed.
"Can't you see the notice on the door outside?" he asked, and adjusted his posture as if his photograph is about to be taken.
"I'm sorry sir, there is no notice on the door."
"Really?"
"Yes sir."
He licked his lips. "OK. Look, I don't usually do this outside the allotted time, but I will sign for you now. It will be our little secret." A wink. "Bring it."
She placed the document on the table, he signed.
"Damola Dada," he read her name from the form. "I hope I'll be seeing more of you."
She didn't know what to say in response to this. He seemed like a kind of man that could drop subtle hints – of secret expectations –here and there and still deny giving such ideas when trouble rears a head.
Damola's mother attended one of those churches where godly women were expected to look crude or simple, so that they wouldn't be temptations to men. She always had her hair covered with a scarf or a hat. Damola has never seen any jewellery in her room, she would not even use a watch. Damola's mother would easily pass for a man but for her feminine dressing, oversize skirts, knee-length gowns, shades of grey, shades of brown, never colourful.
Damola had been dressing like her mother for as far back as she could remember, even though she became aware of her hatred for the poor style about two years ago when she started extra lessons in preparation for SSCE and UME; that was when she could no longer bear looking older than her age because all her natural endowments would be hidden in a mass oversized drearily dull-coloured gowns.
She had made up her mind about the changes she would make in her university years; no one in the house would know about her plans, they would think she had been enticed by the ways of Jezebel or Delilah. She thought they all needed an upgrade; she thought they would need deodorant spray or roll on for their busy armpits, and mouthwash for their smelling mouths.
Damola was a hit on campus. She had been following the fashion blogs for about a year before her admission, so she didn't try anything that would have failed. She got her new clothes from Dugbe, and the shoes too, flats and high heels; she decided to do away with her China-made phone.
Daddy, please I need some money. I know it's quite early, but my budget has been disrupted by some unexpected expenses.
Daddy sent some money as soon as he got her text message; Mummy wanted to visit her next week, she would be in Ibadan for a friend's daughter's marriage, it would be a brief visit. No way. Damola would be busy with fieldwork; she had been expecting something like that from her Mum. She got ready lies to keep them away.
"I don't give my number to strangers." She would say to boys and men with hints of poverty in their looks and dressing; the ones who seemed to think they could get any woman with their confident approach or sleek talk.
She would smile at the rich-looking ones, the ones with new cars – students or whatever – who would talk about a date in a restaurant at the mall, or a ticket for two at the cinema.
She was one of the rare smart ones. She would get back to school around 2AM and would still get a front seat in the lecture room; she would still get to the morning class before the lecturer arrives.
One morning just as he was about to enter the shower her father called. How are you doing Damola? Hope you are reading your books? I sent you to read your books ni o. Don't mess up your life with vain things, the bible says vanity upon vanity….Damola completed it for him.
Then he told her about this dream the general superintendent had about her: the devil has seen the great things locked in her future and is planning to cut her life short. Damola, you have to say no to bad influences and ungodly company o! Hope you are reading your bible?
"Damola, jeje o! The GS's dream usually comes true."
Damola had been tired of hearing this old bullshit about the devil's evil plans and had always tolerated the talk; at home she would do what her parents wanted her to do. Now she was done with all that jazz.
That night Club 808 had a party at Koko Dome. Shina the club chief, a final year student, got her a VIP ticket. They walked in, hand in hand, side by side, like royalty. The boy introduced the girl as his special lady, the boys who saw Shina as a sort of boss came to shake her hand. Familiar faces. Most of them had her number.
A waiter brought white wine and wine glasses in a tray, Shina wanted to dance, Damola wanted to sit down, enjoy her drink and watch; she told him to dance with the ready ladies on the dancefloor. She is not the jealous type. OK. If you say so.
Shina was among the last to leave Koko Dome since he had to clear the bill and other logistics. Most of the party people had left before the rain started; it was a stormy rain, accompanied by thunder and lightning. When Shina and Damola got near the exit door – near enough to see what it was like outside – it was as if the world had become one big river; lightning revealed water and water and no sight of soil. It was still dark; it was a quarter past four in the morning.
By noon that day the story was already on Facebook and on the blogs, with colourful pictures, the boy and the girl and the electric pole and five wires on the car like a super-sized spider's web.
Photo Credit: Carlosphotos | Dreamstime.com