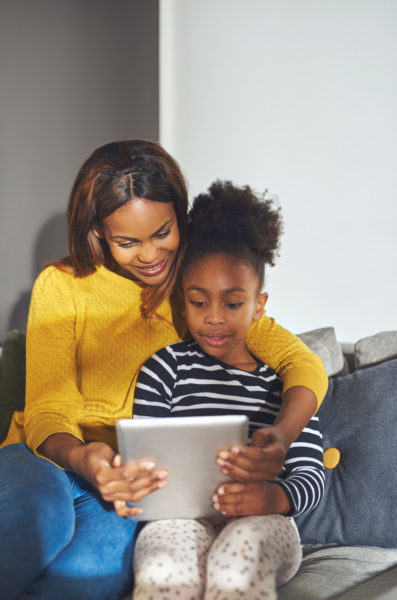 I was discussing with a friend of mine over the weekend, and somehow the topic veered to celebrities – well Naija celebrities – and the Instagram accounts opened for their children. I, particularly, could not understand why these little babies were being pushed to the forefront of the digital space, with no regard for their privacy or internet footprints.
My friend did not see it that way at all. Firstly, I was told to mind my bloody business, as it was not my place to dictate what was best for a child that doesn't belong to me. Secondly, could it be that the parents want to use social media as a tool for sharing pictures with family members far away, or even introduce their kids to the acting/modelling world e.g. the McClure twins. Bottomline, do not be in a hurry to assume that the parents have not weighed the pros and cons of exposing their kids to the internet.
But have they really? Have they thought about the risks of giving their little ones social media accounts? Of course we know that it's the parents that are running these accounts. And while most of the pictures will be deemed innocent and probably cute and funny, the question still remains, should babies have their own social media accounts?
While I'll admit that there is no right answer to this question, it is still important to point out, for those who are considering opening social media accounts for their babies, the risks of putting too much out there.
a. Security – It is important to keep your babies safe at all times, especially in this day of rampant kidnapping. So when you post these pictures of your kids in school, at home or even at a playground, be careful of location settings as they reveal to your followers exactly where you are.
b. Breach of privacy – I don't mean breach of privacy for your kids (although this is important), but the other kids who you may have, unintentionally, taken their pictures and shared on social media. Please stick to sharing pictures of only your kids as most parents will not be happy when you share pictures of their kids without their consent. I know it is very easy to forget but please do ask for consent before you click "post" especially when other kids are involved.
c. Ensure that the pictures you are sharing will not harm your kids when they grow up. I've seen a lot of pictures and videos of kids either running around naked, or doing stuff that we often find hilarious; but I wonder if these kids, when they are grown, will appreciate the fact that these pictures/videos were shared with the public.
Anyway, before I go back to minding my business, I would suggest that, instead of opening social media accounts, you can reserve a domain name for your kid (e.g. Blue Ivy Carter). Or you can delete the accounts and allow your kids to make that decision of whether or not to be present online.
What do you think? Would you be giving your babies social media accounts?
Photo Credit: Stefan Dahl Langstrup | Dreamstime.com