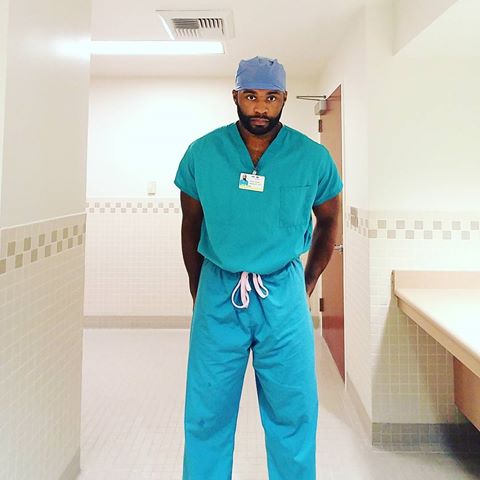 Photo Credit: Instagram – @MyronLRolle
Former American Football safety, Myron Rolle has been accepted into Harvard Medical School to start his Neurosurgery Residency.
The ex-Tennessee Titans player who  was also awarded a Rhodes Scholarship in 2008 has been a paragon of excellence both academically and athletically, maintaining a GPA of 4.0 while in high school, becoming the number one football recruit in 2006 and finishing college early. The 30-year old who also played for the Pittsburgh Steelers initially delayed going into the NFL draft to study medicine at the University of Oxford, where he earned a degree in medical anthropology. After being released by two teams after just two seasons in the NFL, Rolle decided that it was time to hang up his boots and go after his other dream of being a neurosurgeon.
He said:
I still received interest from a few teams, and it didn't have to be over. Then I said to myself, "I can knock my head against the wall for 8-9 years or move on to medicine. I was leaving the game with no concussions and dexterity in both my hands, where I could be a neurosurgeon one day.
Now, 4 years after being enrolled into the Florida State University College of Medicine, Rolle's dream has come to fruition as he has been matched to Harvard Medical School where he will start his Neurosurgery Residency Program on the 1st of July, 2017.
Visibly excited, he took to social media to announce the news:
What made the moment all the more special is that Rolle's mother had the honor of reading his Match letter:
Congratulations, Myron!