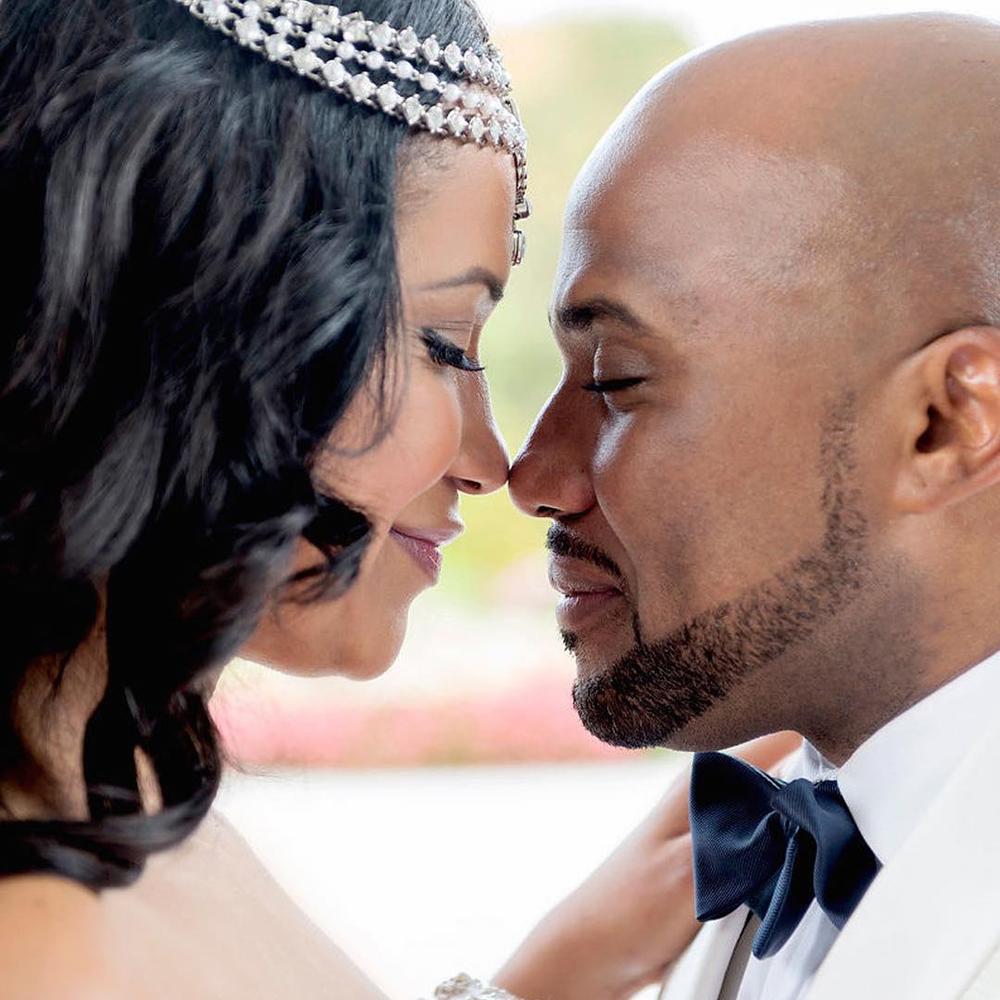 Some people just simply take the Garter off of their wife…Nope, not Fred Tessier! For him, this was his time to make a statement. In a trending video, the very energetic groom puts it down for his bride, leaving the guests in awe of such awesomeness.
Before we go any further, here is a little background story;
The bride, Daurisa, and groom, Fred first met on October 21, 2004, in New York City en route a mutual friend's birthday party and after 12 years of meeting, friendship, relationship and everything else in between, Fred asked Daurisa to marry him while they were holidaying in  San Juan Puerto Rico.
On a private beach, with the sounds of soft Christian music playing in the background and a face full of tears, Daurisa screamed "Yes" in response to Fred's proposal. Fred then picked her with two hands and while hugging each other they kissed the night away as the journey to their engagement began. To read the full story and get to know the couple some more, click here!
On the day of their wedding, Fred went all out for the traditional Garter removal, and toss. Coming to the stage Fred & The Groomsmen serenaded the bride, Daurisa and their entire guest with a show-stopping performance of Ned Edition's  classic Hit "Can you Stand The Rain".
It was so amazing and well thought out.
See for yourself!

Can You Stand The Rain :: The Garter Removal :: Tessier & The Groomsmen from Yamean Studios Films on Vimeo.
Credits
Couple: Daurisa and Fred Tessier | @daurisatessier and @freddtessier
Cinematography:  Yamean Studio Films | @yameanstudios
Event design & coordination: Elly B Events |  @ellybevents
DJ: Mike Music | @iknowmikemusic
Venue: The Palace at Somerset Park |  @palacesomerset