With Just Over a Month as President; Here are the 5 reasons why Nigerians are Loving Prof Osinbajo!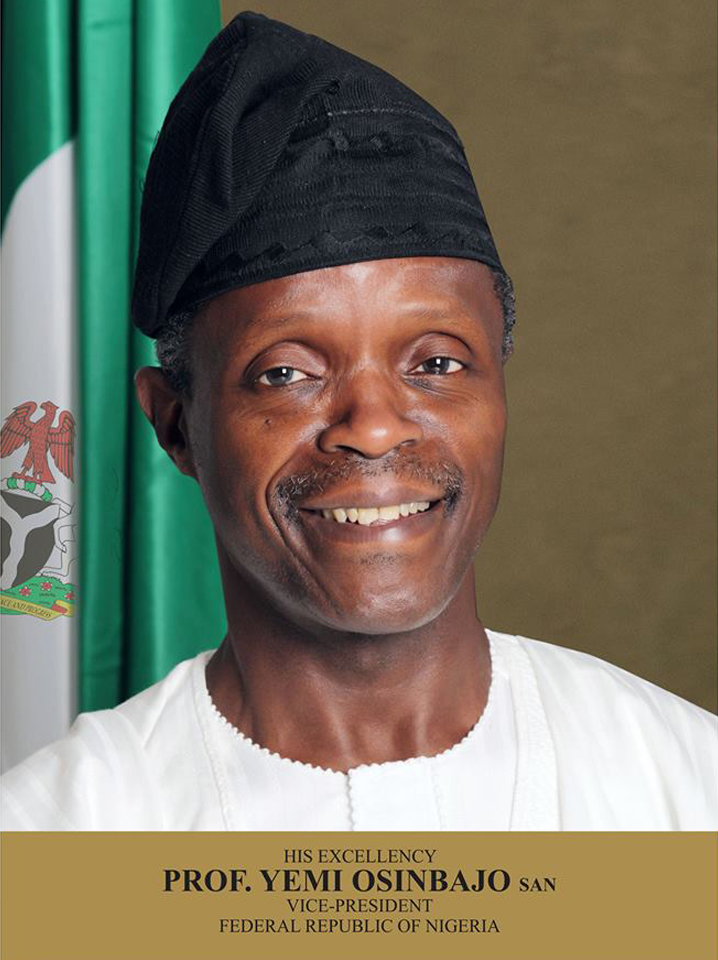 The acting President of Nigeria, Professor Yemi Osinbajo has gained some good popularity among the Nigerian people as many feel that even with the state of the nation being so bad at the moment, his little efforts are doing well to improve the situation.
Osinbajo became acting president after President Muhammadu Buhari proceeded on annual vacation/medical check up in the UK on Thursday, January 19, 2017.
Buhari sent a letter to the National Assembly informing it of his intention and transferred power to Osinbajo pending his return.
Buhari has also been hailed for transferring power to Osinbajo while he's away and also for picking a Vice President who can handle the affairs of the nation smoothly and progressively if he's not available.
Here are some things the Acting President has done that have left Nigerians happy:
1. Food Programme
On Friday, January 24, he promised that the Federal Government was planning urgent relief to poultry farmers in the country to save the industry from collapse. He also presided over the Federal Executive Council(FEC) meeting on February 1, during which the Presidential Task Force on food security was mandated to reduce prices of food items in the country.
2. Road Contracts
On February 8, he chaired the FEC and approved the N21 billion bill for the construction of the Ilorin-Omu Aran-Kabba Road, Section I.
February 15, he approved the award of N126 billion road projects spread across Kano, Bauchi, Adamawa, Kwara, Gombe, Enugu and Kaduna states.
3. Visiting The Niger Delta
Between February 10 and 13, Osinbajo visited Yenagoa, the Bayelsa state capital in continuation of his interactive engagements with oil-producing communities in the Niger Delta region.
He proceeded to Port Harcourt, Rivers state, to meet stakeholders of the oil producing communities there. During the meeting, he rolled out the framework for the clean-up exercise of the Ogoni land.
4. CBN and the Foreign Exchange Policies
February 16, he presided over the first National Economic Council meeting of the year and directed the CBN to review the foreign exchange policy. In the meeting, it was resolved that fresh $250 million be injected into the Sovereign Wealth Fund (SWF). The CBN subsequently released about $500 million through the interbank market, where 23 banks bought $371m.
5. Signed 7 Bills Into Law
February 17, Professor Osinbajo signed seven bills into law. These bills included the Oaths (Amendment) Act 2017; Defence Space Administration Act 2017; Veterinary Surgeons (Amendment) Act 2017; and others.