Sharp Guy! Winner of GT Bank Porshe 911 Giveaway Opts for Cash Equivalent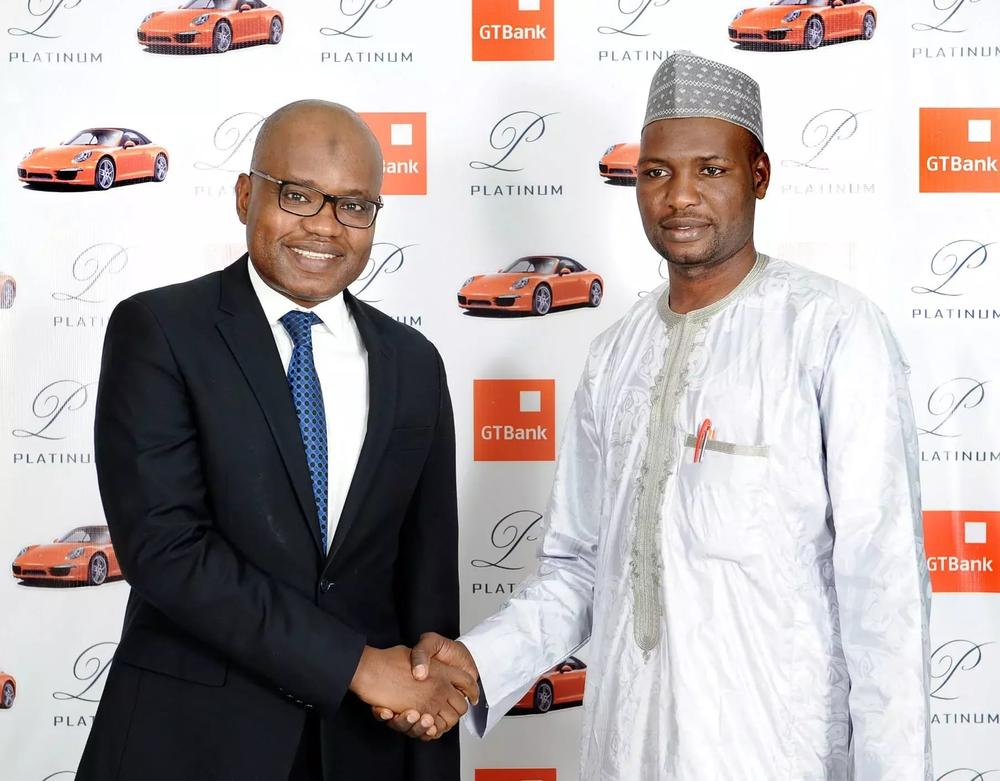 The winner of the Porsche 911 Giveaway Draw organized by Guaranty Trust Bank, has opted for the cash equivalent of his Porsche 911 Carrera reward.
Abdulkareem Buhari, a 30-year old trader in Kaduna, was announced as the winner after a raffle draw held on Wednesday, December 15, 2016, at the Corporate Head Office of the Bank.
Following his preference of a cash equivalent, the Bank presented him with a cheque.
The GTBank Giveaway is part of the Bank's Platinum rewards for its platinum banking customers, a niche segment that enjoys premium products and dedicated services such as access to personal banking lounges, fast track banking services, Platinum MasterCards and specialized Credit Facilities, as well as higher transaction limits on alternative channels.