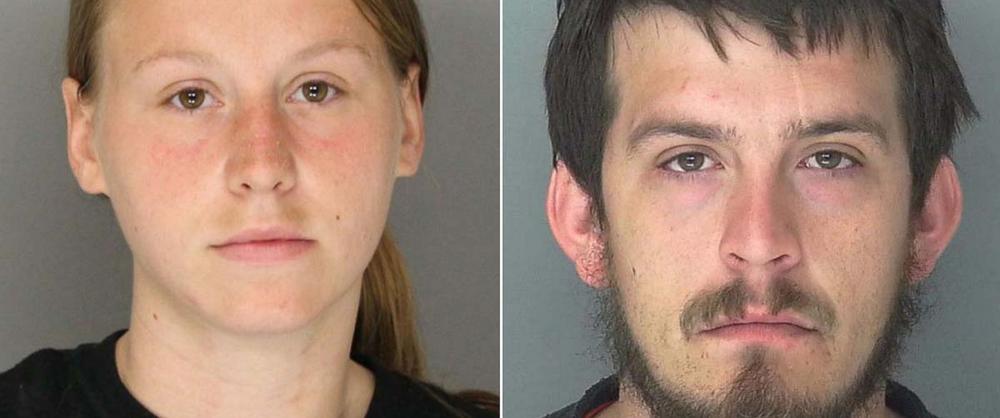 A couple in Atlanta Georgia, Jose Torres (26) and Kayla Norton (25), have just been sentenced to 20 years and 15 years in prison respectively, for terrorising adults and children attending a child's birthday party.
The incident happened in 2015, the pair were part of a group of Confederate flag supporters called Respect the Flag. The group crashed the party, waving Confederate flags, shouting racial slurs making armed threats at the party's guests.
According to ABC News;
For two days that summer, the group rode around in pickup trucks threatening black families and calling them racial slurs across two counties in the Atlanta suburbs.

The group targeted black families shortly after the Charleston, South Carolina, church massacre because its members were upset that the state responded to the brutal slayings by removing the Confederate battle flag from various sites.
Torres and Norton, who have three children together, were charged with aggravated assault, terroristic threats and violation of Georgia's Street Gang Terrorism and Prevention Act.
During their sentencing on Tuesday, the judge said their actions "were motivated by racial hatred".
Source: ABC News