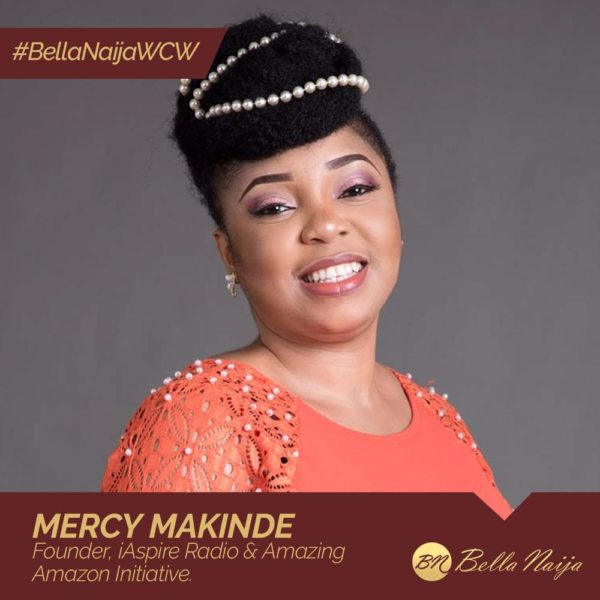 We cannot take away the importance of personal development as we need it every day if we want to achieve our goals.
Entrepreneur, Writer, Speaker, and Enterprise advocate Mercy Makinde is one woman who is making sure access to information that will cause a positive change in one's life is hitch-free and easy.
She is the Founder and CEO of iAspire Radio, an online motivational radio station which started broadcasting on July 20th 2015.
It emanated from Mercy's iAspire Blog – the home "for motivation, inspiration and devotion".
Mercy is the MD/CEO of Crested Crane Tours and Travels, a travel agency affiliated to Radius Travel Group, one of the world's leading Travel Management Companies.
She represents the Oxford International Education Group, U.K in Africa. She has the franchise to run the British English Olympics Competition for Schools in Africa.
We love Mercy's passion for women, youth and entrepreneurial development.
She is the founder of Amazing Amazon Initiative "a support group for women from all walks of life dedicated to their empowerment, enhancement, upliftment, personal growth and development."