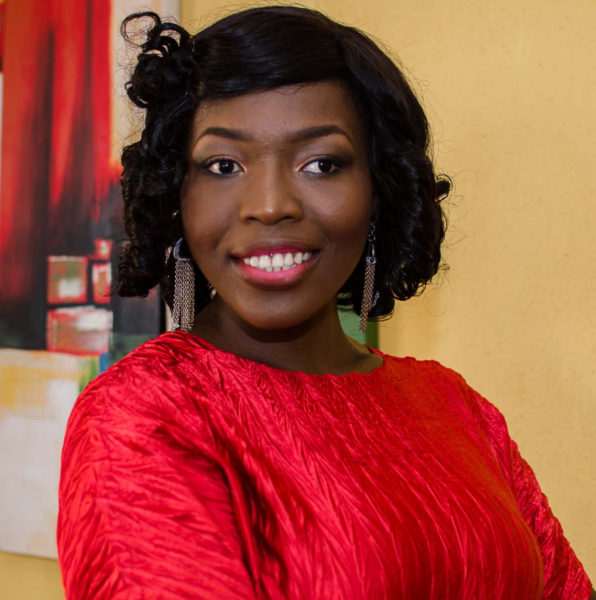 The year 2016 was a long year for me. And I use the word "long" for lack of a better word.
It was the first year I was going to live as a "full blown adult", with no allowed from NYSC and no pocket money from popsi.
My father had said he would support me with some money per month, but stopped after some few months when the programme I wanted to be a part of fell through.
I was too proud to ask him for help; after all, he knew that I didn't have a job and if he stopped the allowance then I would look up to God and look up to God I did for the entire year of 2016.
It wasn't easy.
I cried.
I fought.
I fought God.
I fought thoughts in my head.
And I died again and again, so God could live in me.
I had questions like: "Lord why would you give me great promises and then leave me to rot? Where are the things you promised me for 2016? You said status change and elevation before the year ends, where is it?"
I didn't just want to jump into any kind of job just because my family said so, I wanted to stay on the path God had told me to stay on.
So I wrote my book "Making a difference with your NYSC year". I continued blogging and continued speaking at the speaking engagements that came my way.
But through all this, I wasn't seeing what God had promised me about the year. I tried to hold on to faith and kept floundering. I had so many questions.
He said "my plans for you are plans of good and not of evil to give you a future and a hope".
I replied, "I can't see any of what you are saying right now, what do I do?"
So I buried the dreams.
I didn't know if I could trust God anymore, I had been waiting for months and then the blow came. He said "go to Ekiti".
I spent the last months of the year not even knowing what I was doing and why I was where I was.
2016 was a year of tears and uncertainty for me.
I stopped taking pictures at a point.
I gained the kilograms I had worked so hard to lose and couldn't care less. Weight wasn't my problem at the time, asking God questions was.
I forgot people's birthdays and had no push in me to celebrate anyone.
I put together the women ministry "The women at the well" meets – only because I wanted to be faithful at my duty post. I publicized almost none of them.
I cried during my prayer time instead of praying and when my birthday rolled around in September, I went offline and didn't even feel like saying "thank you Jesus" for giving me another year to live for you. I had to consciously force myself to give thanks.
For a while it seemed like I was dead; couldn't care less about what was happening in the world. All I wanted to know was "Lord, what is happening to me? And where are you and your promises for my life?"
The NGOs I applied at said NO to my face even though I wanted to work for free.
I asked Him "is this the year you promised me?"
The only thing that kept me going was faith in God.
When satan came with thoughts of "see how your mates are progressing, they have their own jobs, they can feed themselves, you are just wasting your life writing and saying you are doing God's will and holding on to God…"
When social media envy threatened to swallow me up…
I had "for I know the thoughts I have for you, thoughts of good and not of evil, to give you a future and a hope" ringing in my head.
He promised never to leave me lonely nor forsake me and He didn't.
At a point I started fighting for what the truth was.
I would leave my Bible open to Jeremiah 29:11 day and night.
I would say it aloud and speak it out loud into the atmosphere.
I fought back for my sanity and the truth.
And I reached out for help from a mentor to speak sense into my head.
I wasn't depressed per se, but I was in a state of limbo, where the promises God made were not aligning with what I was seeing.
God helped me and He still does.
Today, the NO I got from the NGOs gave me the push to start up my own NGO like I wanted to do. We have already started impacting young teenagers in secondary schools and Universities.
I have birthed the books I got from that period of my life; 'Prayers for your future husband" came out in February 2017 and the events for ladies that will be springing up from the book are in the works.
"The women at the well" ministries clocked one in December 2016 and we launched our very first book in March this year.
Speaking engagements and ministry opportunities keep opening up for me.
The blog keeps blessing lives in different nations of the world. And many more visions and dreams keep coming to me.
I have also learnt to trust God and look unto Him alone as my source and not men.
The lessons from my near brush with depression are immense.
I learnt to praise God and worship Him for Him whether or not it seemed like He was doing anything for me or not. My faith became stronger; not someone else's faith, my own.
I learnt to be strong. I realized that No is only a word that can push me to become all that I can be.
I learnt that God's promises are yea and amen and physical timing has nothing on it. Once He said it, it will come to pass.
And more importantly, I learnt to stick my nose in my own beeswax and not let social media envy get a hold of me… ever. Knowing that indeed, He has good plans and thoughts towards me (the creator of the universe thinks of me!) and those plans will end in an amazing future.
These lessons cannot be learnt at a school; only trying times reveal these truths to us.
When you are pushed to the wall from circumstances you cannot control, you have two options.
Fight back or roll over and play dead.
Sadly, some persons do not just play dead or die as a metaphoric expression, they actually go ahead and die.
There is the TRUTH as given in God's word and there is the FACT as posited by circumstances.
And for every fight with depression that arises, it is actually a battle for what you believe.
What do you believe?
What can you see?
Do you see hope or do you see bleakness?
I couldn't see beyond my nose in 2016, all I saw was darkness, so I had to borrow the lenses of God in His word.
I would say over and over again while battling with terrible thoughts that "I have a future and a hope".
I would say it aloud into the atmosphere, trumping thoughts in my mind, not minding who was there or not there. It was a battle for the truth and I wasn't going to lose. Not then and not ever. I determined that the truth – God's truth would win in my life.
You see, in us there is nothing good. Our eyes cannot see far ahead into the future and so when present circumstances seem like nothing, we are also tempted to feel like nothing too.
I know nothing else but the One who helped me out of my dark days – Jesus…and He can help you too.
With Him there is hope and if you will grab a hold of that hope, one year down the line like me you can also count your blessings from that dry and dark season of your life.
Suicide is not the answer, neither will doing the things you love give you the kick that you need.
Actors and actresses and TV hosts have gone to jobs they love in the morning and killed themselves in the evening.
Sometimes things might even seem like they are going so well but you cannot just seem to grasp that light in your own heart.
That's because Jesus gives that light of hope for the future, you may not see it but if you can only reach out, fight for Him and for the light He offers, then you are on your way to seeing the light again.
There is a way out of the tunnel of darkness and the way is light.
Let light stream through.
That light is Jesus.
I tried Him in 2011 after the rough stint with boyfriends and abortions.
I tried Him again in 2016 when all seemed like it wasn't going well.
He worked.
He always works.
"I know the plans that I have for you, declares the LORD. They are plans for peace and not disaster, plans to give you a future filled with hope." -Jeremiah 29:11
One thing that helped me through my dark tunnel was also reaching out to people who could hug me, lift me up in prayer and talk sense to me.
My sisters at "the women at the well" were such a blessing to me.
If you need someone to hold your hands through the dark days, you can reach me at [email protected]
Have you had a near brush with depression?
What helped you to see the light and not give up?
Care to share below? Lots of us will be reading.