For this week in our #BellaNaijaMCM and #BellaNaijaWCW series, we'll be celebrating music acts who are on top of their game and are making a difference with their craft.
**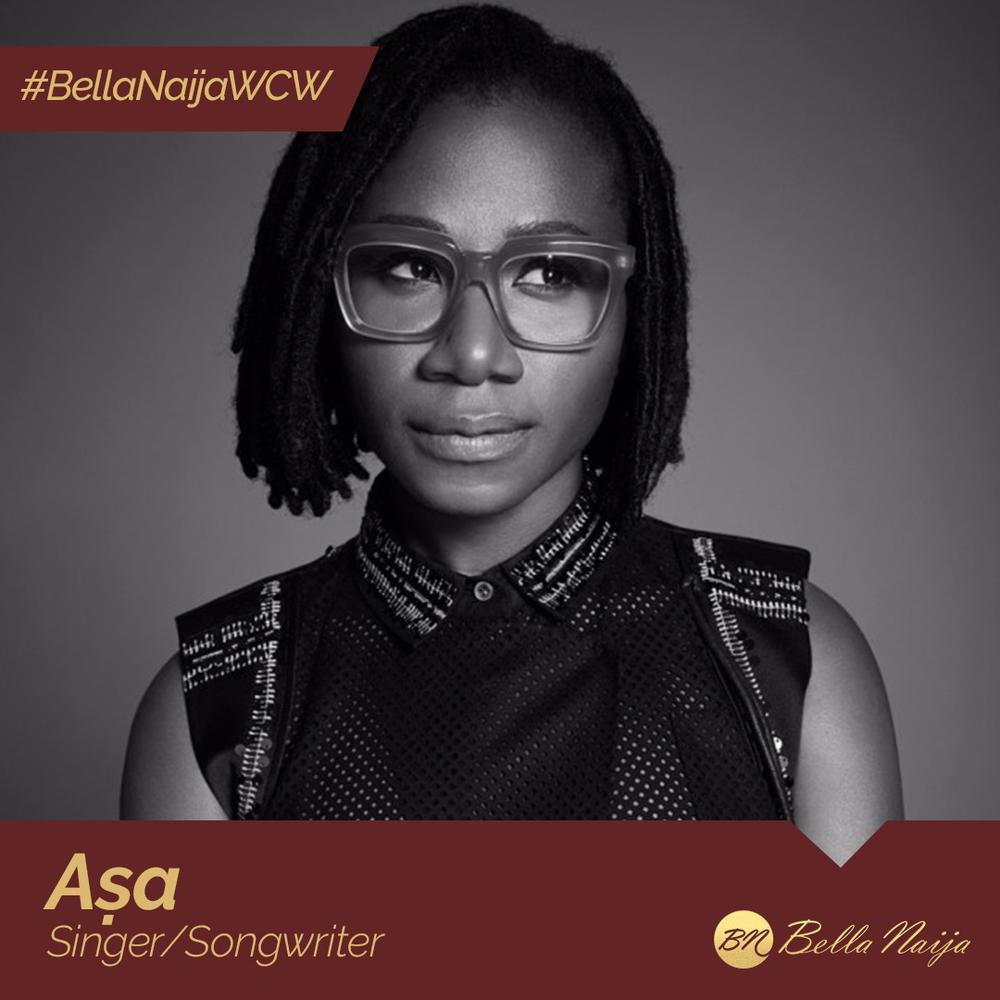 She needs no introduction. She's clearly one of the most exciting, electrifying and energetic Nigerian artistes to have emerged in the last decade. Asa (real name Bukola Elemide) is a Nigerian singer and songwriter. The guitar-wielding soul singer is a recording artiste of international repute.
All that didn't happen in one day. Over a decade ago, Asa (Yoruba word for "Hawk") had to wait 10 hours at an audition in France with the cold, hungry and fatigue hitting her from every side. She was tempted to go home but she didn't. She was later called to perform for 2 minutes and those 120 seconds were all she needed.
She was taken and later, five record labels jostled to sign her. That was how her success story, which is still being written, began.
Asa is a testament to the fact that music is a universal language as the release of her debut album Asa won her the prestigious French Constantin Award in 2008, where she was voted best fresh talent of 10 singers or groups by a jury of 19 music-industry specialists in Paris.
The album also bagged the 2008 Headies Awards for Album of the year.
In 2010 she released another album Beautiful Imperfection and yet another Bed of Stone in 2014. It was reported that she sold more than 400,000 albums worldwide.
At the 2011 French Music Awards, Asa was nominated for "Female Artist of the Year," and at the 2015, Headies Awards, she was nominated in the "Best "R&B/Pop Album", "Best Alternative Song", "Best Vocal Performance (Female)", and "Best Recording of the Year" categories.
Asa's songs are evergreen and some of the earliest ones – Eye Adaba, Jailer, Fire on the Mountain – are still on many people's playlists today.
Through her art, Asa spreads the message of love, positivity, and optimism and that's why she's our Woman Crush Wednesday.