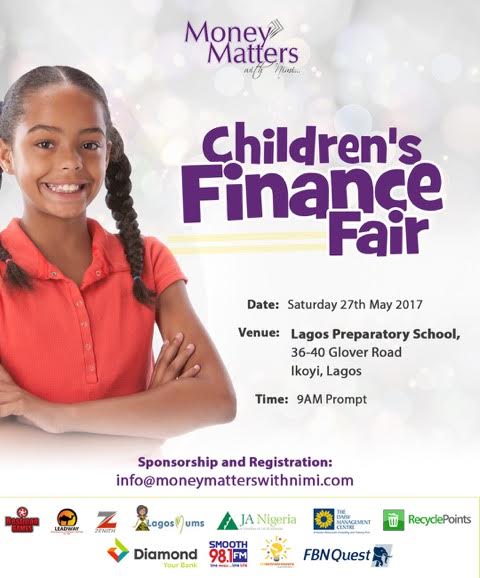 We all know that there is no financial instruction in our school curriculum; this means that we must be proactive about enlightening both parents and guardians and their children and wards and introducing financial concepts, products and services as early as possible. All these will give our families a better chance today to achieve a financially secure tomorrow.
In this regard, Money Matters with Nimi is planning a Children's Finance Fair on Children's Day, Saturday, 27th May 2017. The event will cover learning sessions on teaching children and minors about money, planning for a child's education, protecting families with insurance, children's savings accounts and so on.
Date: Saturday, May 27th, 2017
Time: 9.00 am
Venue: 36-40, Glover Road, Ikoyi, Lagos.
For further details on registration, please send an email to [email protected]
We are very excited about the impact that such a learning event can have on our communities.