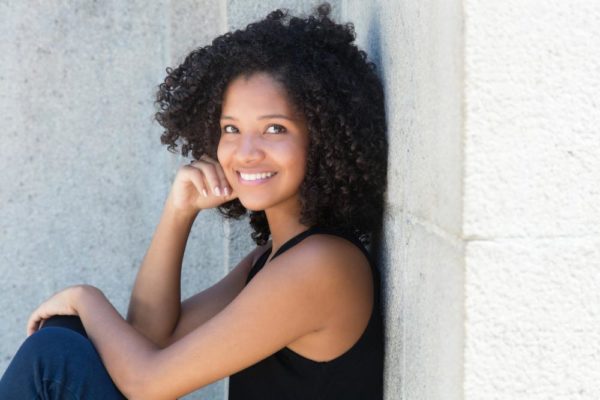 It's exciting to see people who racket for Biafra! Most times, it tickles me into frenzied laughter.
I have a better suggestion. Instead of sawing the country along tribal lines, let us split based on ideologies. We would have Liberaville – for liberals and Conservoland – for conservatives, and we would split the land mass into two. North-West and South-West would belong to Conservoland, while the North-East and South-East goes to Liberaville. This way, both countries would not be landlocked. The Niger bridge would be one of the boundaries between the countries.
Conservoland would belong to conservatives, as I stated earlier. They would maintain the Nigerian constitution. I mean, when was the last time you heard we reviewed our constitution? The system would remain the same. In the basic sense, a social system consists of people, social institutions, and their environment. Social institutions are a body of values, codes of conduct, and norms for every aspect of social life, created to establish order in a society and ensure its continuity. (This is my definition, though.)
In Conservoland, social institutions would remain the same. Education, family life, religion, media, etcetera, would remain the same. Then again, there might be some changes. There would be more schools, but the curriculum would not change much. In the aspect of religion, there would be more religious centres.
Conversely, in Liberaville – where I would live, there would be major changes. To start with, we would have a different constitution. We would definitely put in laws that promote national growth and development. Our legal system would be effective. Criminals would get the punishment they deserve. We wouldn't wait for any deity to judge them whenever.
States would have autonomy, and there would be less dependence on the federal government for funds. This would entail every state generating revenue via agriculture, solid minerals, industrialisation, and commercialisation. This would bring about an increase in employment, and thereby reduce rural-urban migration. Decongesting urban areas inadvertently reduces crime rate, because the lacuna between the Haves and Have-Nots would reduce drastically.
Cross River, Plateau, to mention a few would be hubs of tourism. Because we want to focus on tourism, we would have fast trains that would facilitate seamless movement from North Liberaville to South Liberaville. There would be better roads network, too. In addition, we would have an interstate transport system funded by the government. Easy transportation facilitates commerce.
The educational sector would witness a major overhaul. A curriculum has to be set in a way to suit society's need. Education is a life-long process that empowers individuals with the armaments – skills, knowledge – to contribute positively to society, while being well-adjusted members of that society. Asides formal education, we would focus on non-formal education and technical schools. Also, there would be schools for gifted children – those children who cannot fit into mainstream schools. Topics such as Consent, Social Tolerance, Human Rights, to name a few, would be added to Civic Education. We would remove religious studies and include history. In the universities, there would be a GST titled, "Constitution of Liberaville". This would enable us understand our rights and duties. Where Conservoland has NYSC, we would have a federal-government-sponsored scheme where graduates would get to develop their communities by coming up with initiatives that would promote sustainable development.
Since we are liberals, open-minded, I believe we would have marriage equality. Marriage equality also means eradicating heteronormative marriages by having laws, and mechanisms, that would promote gender equality. These laws would prosecute people that perpetuate domestic violence, sexual abuse, and other behaviours that are against human rights. For example, a girl would not need her brother to walk with her in the dark. She would not need his male privileges to protect her rights as a woman.
Each couple – heterosexual and homosexual – would have a maximum of two kids. This would help to curb overpopulation.
Every local government would have at least one well-running and organised federal-government-financed hospital.
The media, which is referred to as the "Fourth Estate of the Realm", would be as free as it is right now; however, cases such as libel and slander would not be taken lightly.
Inadvertently, religion would die a natural death. People would not need Divine Intervention for the things they know they can fix. "Gods are born in our minds, and they die in our minds." – Neil Gaiman, "American Gods". How many people would pray for journey mercies when they know the roads are good? People would not say something as weird as this: "I have the life of God in me; therefore, I can't have high blood pressure. There is no need to check my BP." Students would not have to pray for exam success when they know they are studying courses that are in line with their natural abilities, while having lecturers that understand mass failure means they have failed as lecturers.
I could go on and on, but I feel you get the picture. Liberaville would be progressive, because of its inhabitants. The people would put in work. You have to work for anything to work. These changes can be achieved in five years. People of Conservoland would not dare come to Liberaville, because we would support all the values they condemn. I wager their media would be replete with judgemental news stories about how we are morphing into a neo-Sodom and Gomorrah. If only would read Ezekiel 16: 49 -50 to see the actual sins committed by Sodom and Gomorrah. Ultimately, people who extort them in the name of whatever would come to Liberaville to have a swell time. And we would welcome them. We can use more tourists to build a stronger economy.
Of course, we would have our own palavers, but they would not be fundamental issues Third World Countries grapple with every decade. I need us to have Liberaville soon, because I want us to pepper conservatives. Haha! We would pepper them into the stinky bowels of envy, as they have decided to behave as people living in the era when humans thought the earth was flat.
P.S. As a pal, Ceejay, stated, "Sadly, we have more people in Nigeria who will align according to tribe than beliefs." But who tribe epp?
Photo Credit: Kadettmann | Dreamstime.com