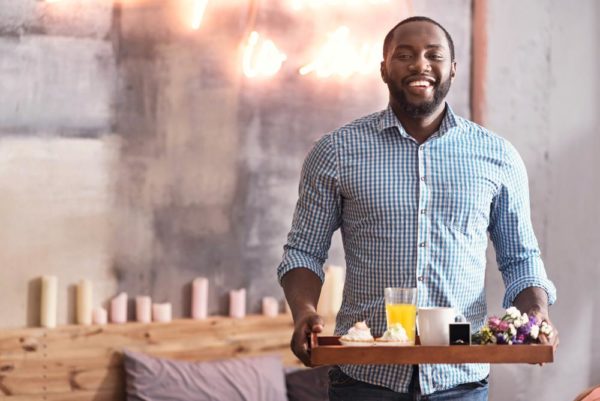 Aunty Bella is our  agony aunt column on BellaNaija. We launched this column in the early days of BN and periodically feature issues sent in by BN readers.
This story was posted by a BellaNaijarian in another post. We hope the BN family can offer insightful advice.
***
Hello folks. Help this brother in love.
Sorry it's a long text & apologies for posting here.
I've not been in relationship in nearly 4 years. 6 weeks ago, I met this interesting lady in my local church & excitement builds up so quickly. I'm 36. She's 26. For the first 2 weeks, she did more of chasing & then table turns round, she slowed the pace & I became the chaser. She expressed concern about age gap & noted she'll be keeping her options open & thus friendship is the only menu on the table. Plus, we can't date, hangout & stuff. OK, I assumed at this point, she's not interested, so I buy the friendship idea & slowly turning off the feeling.
Yet, she wakes me up every morning with text messages, check up during working hours midnight video calls at night. By week 4, she was off again. Not consistent. I topped up my chase. At week 5, I asked if we could meet up for coffee, she obliged but her tone cautioned it's not quite a date. 4 hours to the "date", I text to confirm meet up as planned. She messaged back to cancel and reschedule on "obviously flimsy" excuse. Cancelling is fine, but without notice until I messaged, I was discouraged.
At this point, it appears she's not interested and of course got plenty time to play the game. I don't have that luxury. So, I called her to express I'm falling in love, and sort of vulnerable in emotions. And politely wish her all the best. She replied with "yea, all the best to you too"
That was lastnight.
I've second guess my decision a million times today. I believe in acquaintance, friendship, dating & marriage process, in that sequence. But only when I see greenlight enough. While I'm a masterpiece in dating, I'm truly humbled by how this love plays me. It's week 6 & today is our first no message, no contact, friendship day ?.
Is she playing hard to get? Is she not interested? Who's got superpower to guess right? I'm in love & I think say she's the Bride.
Photo Credit: Dmytro Zinkevych | Dreamstime.com