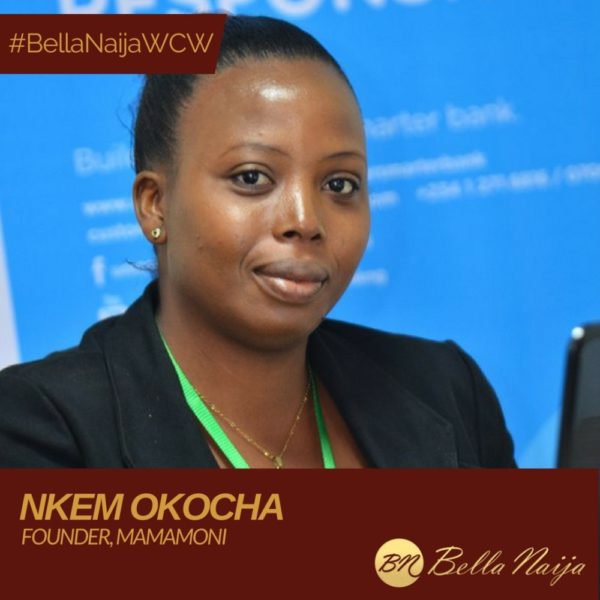 Early this year, BBC released a mini-documentary, showing the entrepreneurial energy of Nigerian women.
"Forty percent of Nigerian women are entrepreneurs, that is higher than anywhere else in the world," BBC said in that report.
Profiling two female entrepreneurs, the report stated that majority of this number are rural women striving to make a living for their family.
"Female entrepreneurs in Nigeria often struggle to secure investment, banks normally require collateral, like property, which women often do not have. Without access to capital, it will be difficult for (them) to grow (their) businesses," the report said.
One woman Nkem Okocha, is trying to change that narrative with her Mamamoni platform.
She founded the FinTech social enterprise as a result of her experience growing up with a mother who was a widow with no skills to generate income, and also because of the level of poor women she saw in her community.
Nkem lost her father as a teenager, leaving her mother with no vocational skill, to fend for the family of five. Fortunately, a family friend gave her mother a small loan which was used to start a small business.
Nkem said she hawked shampoo on the streets of Lagos, and later got a job as a house help. She said she later became a child-carer for a Lagos family.
Her employer payed her way through secondary school and helped her pay her entry fee at Auchi Polytechnic.
Prior to that, the employer told her about a vacancy as a note counter at a bank and encouraged her to apply. Nkem applied and got the job after placing second in the exam.
She completed her studies in Auchi Polytechnic and went on to earn a Bachelors Degree in Banking and Finance from Lagos State University.
Nkem worked in the banking industry for 14 years and along the line started a side hustle – Novine Koncept Ventures – selling motivational books and providing web development services, Social Media marketing, and mobile messaging for small local businesses.
She later founded Mamamoni after getting tired of seeing so many women in her community in poverty as a result of no vocational skill and/or money to start a business.
Mamamoni platform empowers low income rural and urban slum women with FREE vocational/financial skills and Mobile Loans.
Through its website (www.mamamoni.org), Mamamoni enables socially conscious individuals lend low-income women money for business.
Since inception in 2013, the company has trained over 1000 women in four different communities.
Nkem is a Tony Elumelu Entrepreneurship Program Alumnus, a pioneer cohort member of YALI Regional Centre in Ghana.
She is also a 2016 LEAP Africa Social Innovators Programme (SIP) fellow.
Nkem was one of the 30 finalists at the maiden edition of the Nigerian government's Aso Villa Demo Day in 2016.