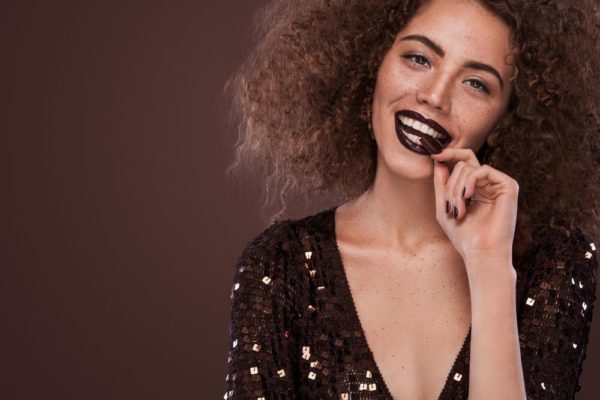 I got this question from a blog reader:
I want to lose weight, but I don't want to feel deprived at all. I think that has been my downfall in the past.
I know nothing good comes without effort, but at the same time ah, I want ice cream. What are my options?
~ Deprived and Done with it.
***
Why should you care about this question?
I chose to answer this question today because we're in the second half of the year, and a lot of us are still not quite where we want to be when it comes to reaching our goals.
Whether it's in your career or in weight loss, reaching a goal that has eluded you so far requires you to stretch yourself and that stretching might involve saying no to some of the things you'll normally say yes to.
So this means that the question that our dear "Deprived and Done with It" asked is something that we can all relate to on some level.
So here's my short answer…
The reason why weight loss feels like a deprivation sentence is because the conventional way to do it is to diet. This means that there's someone telling you what you can or can't have at every turn regardless of what your craving.
And that can get old really quickly.
If you can't deal with the deprivation your option is to learn how to eat healthy in the context of your unique life so you know out how to wiggle an ice cream treat here and there without sabotaging your hard earned results.
And here are the full details…
To lose weight you need to put your body into a caloric deficit. This means that you need to leave your body with less energy than it requires so that it can reach into your fat stores so you reduce over time. The best way to do this is a combination of eating healthy (and less) and exercising.
But to lose weight you also need to be consistent with your actions. Your body by its very nature wants to hang on to every extra pound of fat that it can because it wants you to survive any perceived or real catastrophe that might hit.
So if you start a diet to create this calorie deficit, you'll lose weight. But if you can't sustain the actions your diet requires over time and you go back your normal way of eating, the weight will come right back.
And because your body has experienced this diet phase, it's going to add even more weight protect you from your next diet.
This is why learning how to eat healthy can be the better option for you. While it means you won't start with rigid rules like – don't eat after 7 pm or ignore all foods that are colored white (even potatoes and cauliflower that are otherwise healthy) – you'll have the flexibility to experiment to create a way of eating that allows you to enjoy the indulgences that truly matter.
How would you go about this?
Even with healthy eating vs. dieting, you will want to consider some baseline healthy eating guidelines like:
Eat a diet packed with veggies & fruit and sprinkled with lean protein, healthy fats, starchy veggies, and whole grains
Don't drink your calories
Or avoid fried foods
But outside of that, allow the non-negotiable foods that you truly love into your weekly menu within reason and see how that impacts your results.
If your weight is going down while you're enjoying indulgences in moderation, then you're doing okay. But if it's going up, then you'll want to take a look at cutting back a little on your indulgences till you find your sweet spot.
Now it's time for you to take action so you're deprived and done with it NO MORE…
If you want to take action on what you just learned in my answer, then start with my recommendations from earlier. But if you want to learn a bit more OR if you're on the fence that embracing healthy eating without dieting is impossible, I want to invite you to download a free PDF that I wrote with you in mind: It's called "Why Diets Don't Work."
When you download your PDF, I don't just tell you why diets don't work, but I also get you started on the path to discovering what goes so that you can let go of dieting for good, and fully embrace the strategies that'll actually leave you feeling good in your own skin without depriving yourself for the sake of it. And not just for 30 days or 60 days, but for life! Click here to get your free download!
Photo Credit: Dreamstime | Mikedesign