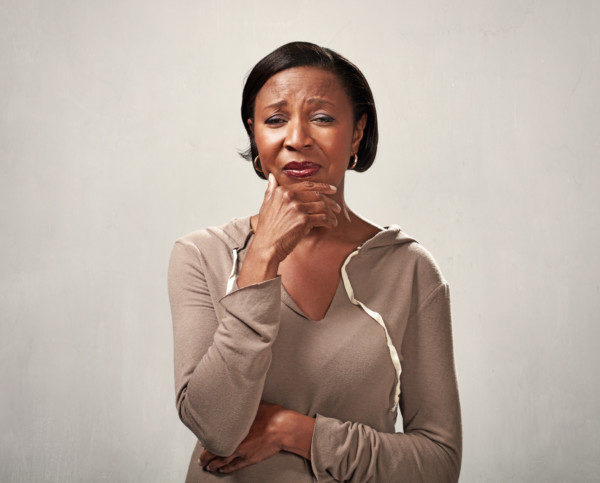 It is 2017. If you are alive, sane and also own a smart phone, the odds are you are part of at least one group chat, if not more. Be it a work group on the hangout, friend's group on Facebook, a family group on Blackberry Messenger (BBM), a church group on Whatsapp, or events committee group on Skype, you definitely are part of an online gang.
Being in a group can sometimes be essential for staying in constant contact with the members, passing across important information to relevant parties, inviting multiple people to an event at once and even keeping up with gossip. It can be hilarious as well as very effective as your group's central point of communication. However, if we are being honest, group chats suck…especially when they are obligatory. They can get you so frustrated that you consider throwing your phone out the window with every chiming alert.
Here are some group chat struggles you may have had to deal with:
An unending stream of annoying text messages
The messages probably would not be too annoying, if they did not come in every other nanosecond. You step away from your phone for 5 minutes and you return to find a ridiculous number of unread text messages all from your group chats. Other times, a friend brings the phone to you "Babes, your phone has been beeping, you have 462 notifications…hope all is well?" Even worse, due to the constant vibration on your phone, your colleague start to see you as some low-key super star or social animal, not knowing that you just are a member of 8 different group chat, 3 being linked to church activities.
The annoyance of scrolling to catch up
You finally have time on your hands and you want to catch up on all the unread messages, so that you do not miss any important information… but while reading these messages you've missed, people in the group chat keep sending newer messages and you have to keep scrolling back up each time as your phone automatically brings you back to the bottom each time they text a new message. You have to keep scrolling back up until you finally catch up, and that can be painfully annoying.
Texting the wrong group chat
You have messages coming in from the different chat groups and you have to respond to each of them. Normally, you wouldn't have an issue pulling it all off with ease, but they start to send voice note , picture and videos which you have to comment on …and it all becomes too hard to handle. You find yourself struggling and next thing you know, you accidentally text the wrong message to the wrong group. Usually, besides that fact that sending the wrong message makes you look like an idiot, it could cause problems – if it was gossip about someone, or an incident that occurred in the first group or a comment inappropriate for that particular great. For instance, mistakenly sending the comment "He asked me to leave after we had sex last night! WTF!" to your church Whatsapp group or " Y'all, my mom is a stuck up, psychotic, precious bitch!" to your family group.
You miss important information because you can't keep up
Sometimes, in very large groups, the conversations flow so rapidly that you give up on trying to keep up. With so many people sending in their comment and other starting new topics and responding to others on other topics, chances are you will get confused and only pick as much info as you can grab at your pace. Unfortunately, sometimes, your pace is not good enough and despite your struggle, you fail to pick up on vital information that could have informed your consequent action had you know about it. For instance, you skip the part where one of your superiors in a work chat mentions they would be requiring your assistance and you fail to show up because you didn't see that comment.
The disappointment of not being able to reply after the conversation has moved on
You were absent for a some time and while catching up, you find comments that you would have really wanted to comment on our give your opinion on for clarifications, but your hands are tied as the matter was already done and dusted and 6 other topics had already be discussed after that. You realize you probably just have to let it go and perhaps have to live with the fact that your group members now believe that cockroaches are a core ingredient in making every kind of medicine, even though as a pharmacist you know that's not true.
Having to endure details of a seemingly private conversation between two people in the group chat
Sometimes, two members who are besties take our the group chat and have what should be a very private conversation in the group chat. The conversation has nothing to do with other members of the group and y'all do not even know who or what they are talking about but you are forced to read it per notification. You consider asking them to text each privately and save you the irrelevant gist, but you also do not want to be the mean one in the group, I mean, others can see them as well, but they are saying nothing. *sigh*
Trying to make plans with so many people at once becomes a sequel to "Mission Impossible"
Coming to an agreement over a simple plan takes forever. Everyone has an opinion or idea they want to be heard and considered and this can quickly become exasperating. Even worse, when it seems like everyone has finally agreed on a plan, some people bring up fresh discoveries or send in last-minute responses that throw all the previously established plans into chaos. A week before the picnic, Adaugo will realize she's not free on the 'pencilled in' date as she now recalls it is her EDD; or 23 hours to the day, Mayo will have a revelation that the beach will swallow one of the group members if the picnic is held on chosen date. In the end, organizing a 1-minute picnic at Elegushi beach which shouldn't take more than a week, will now take 8 weeks to plan. It is even more frustrating when you are in the group chat but you are in another geographical location that automatically makes attending the picnic impossible, but you have to endure the woes of having to plan and pick a date anyways.
The irritation when you don't want to, but you have to stay and chat
Sometimes, you cannot really stay and chat for long, but you have to at least show face, especially when you all have set a time to discuss a particular issue in a group chat. While the others have nothing to do but just sit around in sweatpants, you are actually at work and you are attention is being called on at intervals since you have a deadline to meet …but you don't want to mention it to the group considering some are still job searching and it will be like you are feeling precious with your job. Again, it could be that you are just in a different time zone where although it is 5 pm at their location, it is 1 am at yours –way past your bed time, and you just want to sleep…but you have to stay and chat. Even when you try to say very little hoping they can just wrap up, they keep asking you question that gets you looped back in when you just want to leave.
The unbelievable drama
From passive aggressive comments to full-blown arguments, group wide roasting and members leaving the group in anger, they drama in group chats are the Telemundo kind. Entertaining but also exasperating and draining. Most times when it is just one person causing all the wahala, the admin opens a sub-group, excluding that one person or group of people from the sub-group…without their knowledge of course. Unfortunately, the peace doesn't last long as some nincompoop who is part of the sub-group mistakenly makes reference to what has been said in the secret sub-group, making the excluded people mad. You on the other hand now find yourself wondering how many other sub-groups there actually are and if you have been excluded from any.
The pain of finally making a witty comment and being ignored
In group chats, there is the very little window of making epic jokes or making witty comments, so there is this great anticipation to get acknowledged when you finally say something on point. Unfortunately, due to the influx of messages, you may get ignored…and it hurts. Once you realize you witty comment or joke will never be acknowledged, you find yourself wondering: Why do I even bother? Like…why am I in this group if not even one person can acknowledge my efforts just this one time. You get petty and leave the chat group or keep mute for days. Worse is when you make a contribution and they actually see it, but nobody responds to it. There is this engulfing loneliness that comes with being left on 'read, especially by a group of 40 people. 40 people saw your comment and not one thought it worthy of a 'lol' or even just a 'k'. You feel so rejected and unwanted. You ponder on the meaning of life and maybe even consider taking your own life to escape from the humiliation.
You want to leave but you can't leave
Your phone's battery life has depreciated…not you phone dies off all the time; you phone memory is full…you keep getting this annoying messages from all these groups, and you want to do something about it…except that you can't. You are stuck. It is an obligation that you cannot run away from because, how do you want to explain leaving the company's group chat to your boss, or leaving your church unit's group chat when you joined to serve and obey? You are stuck in a never-ending, torturous conversation with a group of people you don't really know or care about and although you want out, there is nothing you can do about it because it would be rebellious, rude and you can even lose your job for it. It super sucks!
Can you relate to any of these frustrations? What group chat problems where not addressed above?
Photo Credit: Dreamstime