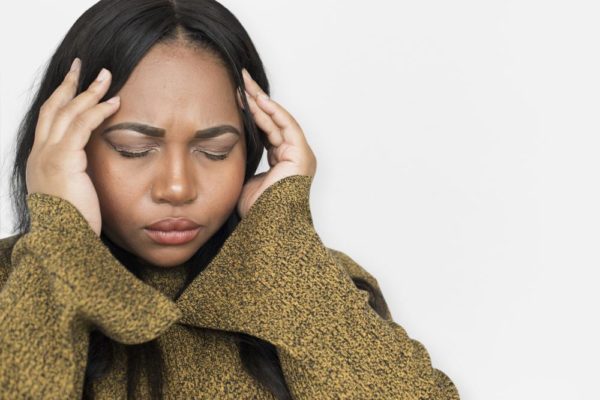 My sister's Nigerian passport was due to expire in September 2017, so all summer we've been trying to see the most inexpensive way to get the passport renewed. For those who do not know, there are three Nigerian embassies (that I know of) in the U.S: Atlanta, D.C and New York. We were trying to see which office we could go to get it done the same day and head back to Houston to avoid paying expensive hotel costs.
My sister lives in Houston, so naturally Atlanta was the cheapest and easiest option. The flight to Atlanta is between 1 hour 55 minutes and 2 hours 15 minutes – depending on the airline you go with.
Our plan was thus: fly into Atlanta early on a weekday and get there at 8 am, head to the embassy at 9 am, get the process all done and be on a flight back to Houston by 7 pm. Sounds solid, right? Well, no. Turns out the Nigerian Consulate at Atlanta is "temporarily" closed; and on the website, it directed visitors to seek help from either D.C or New York. I read this and thought, "hmm, well I understand… since Nigeria is going through an economic turmoil right now; perhaps funds were not enough to keep all three embassies afloat". So, I moved on.
Upon further perusing of the Atlanta Consulate website, there was a poster advertising a passport intervention in Dallas from July 28th to July 30th for Nigerians seeking a new passport, renewing a passport or for other passport related services. A passport intervention means that some officials from an embassy will come to a city with a high population of Nigerians (Dallas in this case) to help process passport applications – for Nigerians who are unable to travel to the embassies due to lack of funds, or maybe just time.
Naturally, I saw this and was happy because Dallas is just 4 hours away by road. I forwarded the link to my sister and started calling the contacts listed to make sure it wasn't too late to start the process. There was no answer from either of the numbers; but shortly afterwards, I got a text message from one of the contacts with some details and a direct website for more information.
My sister and I proceeded to fill out a passport renewal application on the Atlanta Embassy's website which requires a debit card payment of $106. The requirement also stated that we would need to buy two (2) separate money orders: $70 (money order for consulate administrative fee) and another money order of $50 (for the third party organization in Dallas organizing the event). She printed out all the necessary documents, bought a Greyhound ticket to arrive Dallas on Friday night (July 28th) and leave Saturday (July 29th) at 2pm, she booked a hotel for Friday night that was a 7-minute walk to the venue for the passport intervention.
Please stay with me, because this is where things get interesting. It never occurred to us that our plan sounded foolish and too optimistic for any Nigerian process.
My sister arrived Dallas Friday night, checked into her hotel room with no issues, had a good night's sleep, and then in the morning headed out to the venue as early as 9 am (start time on flyer). She got there and met a sea of people standing outside a hotel (venue), very disoriented and then things started to sink in.
After a while, she started to hear people who were at the event the day before (Friday) lament that some lady had collected the $50 third party money order from them on Friday, they had yet to get attended to, and they could not find her!
Remember the intervention was scheduled for Friday to Sunday. Let me state that I did not accompany my sister to this passport intervention, but she was constantly updating me via Snapchat, FaceTime, text message and via phone call.
The hours went by very fast as they tend to do when there is chaos and confusion, the Consulate officials from Atlanta arrived at 10 pm! There were only three people (That one sef dey).
There were no lines for anything no organization, no address to the crowd on the procedure for anything! When it was 11:30 am, we realized that this was not going to be a seamless process and we remembered that check out at the hotel was at noon. We decided to extend the hotel for one more day, thinking last-last by 6 pm Saturday, end time on flyer, we will be done and she'd get a good night's sleep before heading back to Houston on Sunday morning… it did not happen.
My sister was there from 9 am to 9 pm that Saturday and did not smell the insides of the conference room they had booked to conduct this passport process.
These organisers did not have the courtesy to book a proper venue. They booked 3 hotel rooms to conduct this process and had informed the hotel management that they were only expecting about 40 -50 people. The people who showed up stayed outside the hotel for the majority, if not all of the time they were there.
At some point, the hotel called the police on them, as the capacity for the room was already exceeded. Nigerians, out of anger and frustration verbally and physically assaulted each other. I don't condone such behaviour, but I understand the frustration. To top it all off, the officials went for lunch – for two hours – after only attending to a few people.
Did I mention that there was a lot of politics involved? Some people would arrive and on being recognised by the officials or the so-called organisers, they would by-pass everyone, head upstairs and get the process going. At some point, the officials said these were people who had "pre-registered" with the organisation beforehand. Mind you, to pre-register you'd need to have been in Dallas prior to when the event started, and also have paid a separate $25 fee.
Long story short: my sister went back to the hotel at 9 PM on Saturday night with nothing accomplished. Oh, and one lady also collected everyone's $50 money order including hers. On Sunday, she got there again at 8 am sharp, met the same number of people and watched the same Taekwondo and Gidigbo. Although, they changed the venue, due to the previous day's problems, they still had the same issues with the venue's management – because of the discrepancy in the number reported and the number of people that showed up.
My sister, as a hustler, was finally able to get a "call number", squeeze herself into an elevator that was over capacity and get into the conference room. All in all, she got through the process at 6 PM on Sunday July 30th. There were still people that had been waiting since Friday by the time she left there that Sunday.
Up until this weekend, I still had some pride left in being Nigerian, but after what she witnessed, I am thoroughly ashamed of being Nigerian.
This passport renewal process could have been seamless; they could have used a document to take a head count of people on each day. For example, if the maximum they could have processed in one day was between 80 to 100, they could have used this to estimate the space needed, avoided embarrassment and all the fights they caused. They could also have had more officials come in from the embassy, created some form of fair process, and been respectful of people's time.
Can Nigerians do better? How can we leave home physically but still be mentally conditioned and prone to the same issues?
Why must we make easy things so complicated that they become nerve-racking?
Here is the kicker…. When my sister asked one official when to expect the new passport in the mail, they told her 1 to 3 months. HA! This Nigerian life!
My passport expires in April next year, I cannot say I look forward to renewing it.
Photo Credit: Rawpixelimages | Dreamstime