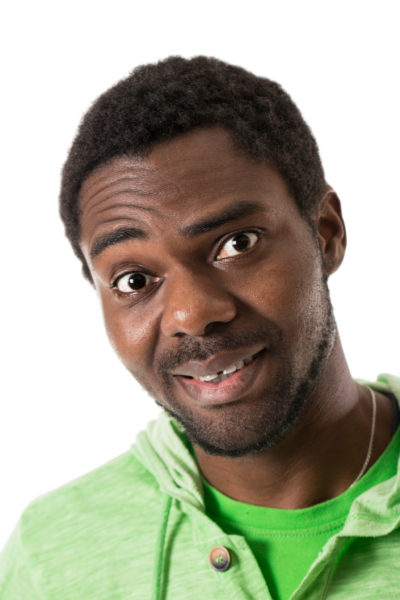 Hi guys, BN Confession Box is a feature on BellaNaija – curated by Nkem Ndem.
The Confession Box is our virtual confessor's box where BellaNaijarians can let loose and say their deepest and rawest fears.
These letters are from you, and we'll ensure that your identity is protected. Everybody needs some form of outlet or the other.
***
I just informed my girl that I will be sending her N500,000 to pay her staff at the salon, but right now I don't even have up to 15k in my spending account and I don't want to dig my hand into alternatives. I don't even know why I made such a promise. I mean, I'm just here in my bed wondering how I got to this point. I don't think I can do this anymore and truly I blame myself. I should not have given too many lies or started with a high hand. And to be honest I feel like I have been scammed.
When I met my girl, not to insult her, I was not initially attracted to her because she was not what you will describe as a slay queen. She is clean, but shape-wise, you can mistake her for an Abuja mango on a very good day.
The reason I became so enamored with her later was how intelligent and put together she sounded with her London accent and all. When I met her, she said to me that she had her first and second degrees from the UK; she had her own business now in Lekki – she owns a salon…and she still lived with her parents in Lekki phase 1. Very cute and homely girl! In my mind, I imagined she was a hardcore Ajebutter…I have a thing for Ajebutter girls. They are my weakness. But little did I know all that was packaging. Me, being the fool that I am, told her that I worked at the bank and in addition to that I lied and told her that I own two houses in Ajah that I collect rent from every month and I am building my third. I also even lied about so many other things…I think I was just insecure and wanted her to see me as someone on her level or someone who deserves her.
To be honest, I really thought I wouldn't need to spend too much to impress her since she seemed to have her shit together, but lai lai! From expensive dinners, it turned into me picking her up and paying for her Taxify and Ubers, then the long weekend staycations in fancy hotels…not that she is superb in bed or anything. I even paid for a personal trainer for her at Fitness central in Lekki hoping she will become more flexible. All these expenses have been draining me but I have not complained or really felt like giving up until now.
She came crying to me that her salon was "robbed" a while back, but she did not want to mention it because she didn't want to stress me, but now she is owing some of her staff and she really needs to pay them, I should please support her with only 500k. I think the "only" she said, was what made me agree to transfer the money to her first thing tomorrow morning…but I don't think I can take that kind of financial risk right now. If I am giving 500k now, how much will I now give when I become a sugar daddy? Yes, I work in the bank and I have savings, but I also have plans for myself. I cannot be digging into my savings for this girl. I am just considering blocking her on all platforms. I mean she doesn't know my house and has not met any of my real friends, so I can really pull it off.
It's not even about the money, I am just realizing that I have had the wrong impression of this girl since and I have been wasting my time. She is not even intelligent as I thought. The accent and fancy words deceived me. I think I want to be done because it does not make sense to be living this kind of lie just to please a girl. It does not make me a bad person. I cannot be a mumu for love in this 2017 that has almost finished.
***
Do you have any confession you would like to make or shocking tale you'ld like to tell? Please send your story to features(at)bellanaija(dot)com.
Photo Credit: Vitmark | Dreamstime