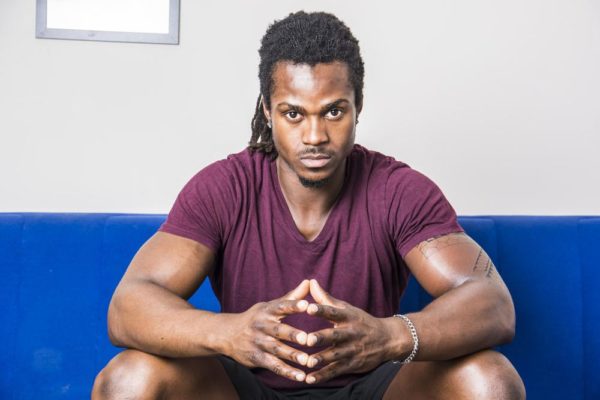 The other day, a guy confronted me with a question about women. "What exactly do women want?", he asked. Being the real woman I am, I didn't bother lying to the young man. I simply told him that women are complex. We say we want one thing, yet we fall the exact opposite. We want husband material, but we go for the bad boys.
I am sure you have heard several myths about bad boys a.k.a Alpha male or Yoruba demons, and why women love them. What is it about them that attracts so many ladies? For those who don't know who a bad boy is, I'll explain.
Bad boys are:
Rule-breakers
Bad boys do not conform, and I must say this is the number one quality that attracts many women (especially those that get a lot of attention) to them. What makes you stand out is having a mind of your own. But ladies, having a mind of your own is a double edged sword. You don't want spineless, but neither should you want the extremely bull headed, can't-tell-me-nothing type of guy. Pick your poison wisely.
Independent
The more independent a man is, the more attention he would command from women. Bad boys can be go-getters, independent, and extremely ambitious. Perhaps another word that explains this is unavailable. There is something about neediness that repels love but unavailability attracts. It is all fun and games sha, till you develop high B.P because he hasn't called you in three days. Once again, pick your poison wisely.
Smooth Talkers
You know that saying about perfect things being unreal? Believe it. When he spits 10 bars on the first day you meet or keeps going on about how you look, calls you beautiful every 10 seconds, you better recognise that you are not dealing with an average Joe. Nine out of ten times, he will tell you exactly what you want to hear.
Straight-forward
I speak for majority when I say women like straight-forward men. You have more chances of success with them by coming as you are, and saying what's on your mind. A bad boy has lived life, he is not ashamed of his story and who he is. In a culture where women are not encouraged to live like a bad boy, a bad boy's experiences serve as the easiest means of bringing their fantasies to life. Opposites attract!
Mysterious
Mystery is a very potent weapon of attraction. Anything or anyone that cannot be easily defined, is unpredictable or cannot be confined in a box is mysterious. Women particularly, are attracted to mysterious guys because they can appear anywhere. In books and even movies, mysterious men are portrayed as those with a dark personality that can be redeemed only by certain women. Of course, every woman wants to be heroine.
A bad boy is not a husband. If you doubt me, ask the women who married their bad boy boyfriends. Getting married to you does not mean he will stop club hopping, neither does it mean that you will be able to save him from himself except he is willing to change. And yes, they do change… if they decide to. For others, hanging their boots comes at age 30, 40 or even 50s (cue George Clooney). We refer to these ones as Reformed Bad Boys or the 'Z' guy.
If bad boys are really your type, who you really should be with is a reformed bad boy. A reformed bad boy is one that has lived life, and decided he has had enough of his old ways. To be honest, no one really goes around looking for a reformed bad boy to settle with. It usually happens by a sheer stroke of luck, i.e you are available when they decide on a 360 degree life change, and bingo! Magic happens.
Just the other day, someone I follow on Instagram asked for people's opinion of 'a good bad guy'. I figured the subject was about reformed bad boys or bad boys that can be good to one woman (which rarely happens). From the responses, it seems like women are generally more alike than different. We like the directness and excitement of dating bad boys, however, we detest the baggage they come with. Perhaps, there are women out there who found their happily ever after with bad boys… I can't say. I do know though, that there aren't a lot of such women. At some point, emotional roller coasters and unending tears become torturous and a bad nightmare you want to awaken from. This has led to a breed of women with new ideologies, yet one thing remains unchanged – the attraction to bad boys.
In recent times, we have seen the exponential growth of the "men are scum" movement. I dare say that even though new evidence to back the theory keeps arising, these guys are really not our problem. Truth be told, our habit of repeating history with a different end in mind is what keeps getting us in trouble.
So BellaNaijarians, do you have any bad boy stories? Ever dated or married a bad boy, or perhaps found love with its other archetype, 'a reformed bad boy'? Share your stories with us!
Photo Credit: Dreamstime