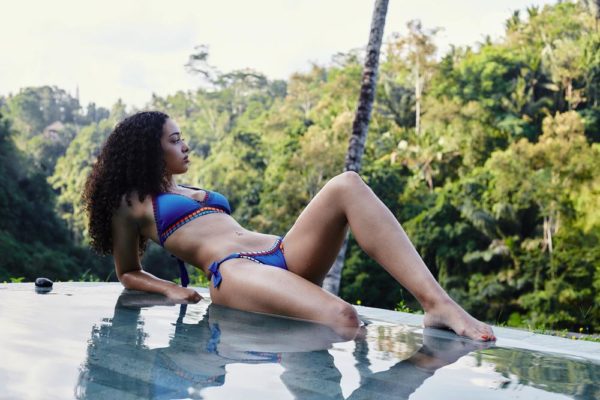 Take a look into the photo-journal of Daron Bandeira (Co-Founder of AfroBougee) as he ventures into Bali – the greatest destination on Earth
When someone says 'Bali,' what do you see?
The Indonesian province has become synonymous with mile-long stretches of white sand, thick hills of lush green jungle and rugged volcanic hillsides – all together crafting some of the most breathtaking views that the Earth has to offer. With sights like these and a reputation so high, it is easy to understand why Bali walked away as the most popular holiday destination in 2017, and was even crowned the 'greatest destination on Earth' by TripAdvisor.
But what really makes it so great? It was just about time for Ghanaian-based travel photographer, Daron Bandeira, to see what all the fuss is about.
From Ghana to Bali
The province of Bali holds only a few of the thousands of volcanic islands that make up the Republic of Indonesia. It has a population of just over 4 million, with most of that population (over 80%) practicing Balinese Hinduism. Despite that, Bali is warm and welcoming of all colours and faiths.
After nearly 24-hours of journeying from Ghana to Indonesia, Bandeira landed in Denpasar, the capital of Bali. As it was Bandeira's first trip to Asia, it was well worth the long journey: "[Visiting Indonesia] was more like a discovery of what it is like being in the country that you've heard only of from videos online about how amazing it was." Finally, it was time to discover the islands' magic for himself.
Canggu
Of course, when first arriving to a foreign city, what is one to do? Well for Bandeira, an aimless walk down the road, a look up to a tattoo parlour sign, and an impulsive decision led him to getting his first ever tattoo at Beach Tattoo Canggu (sorry mom!).
This is where he met Augustin, his tattoo artist, a proud father of one with his best tattoo actually on his stomach of his daughter. Bali is becoming an incredibly popular spot for getting inked. The equipment is clean, the artwork is affordable, and you're pretty much getting inked in paradise. Is there anything really stopping you?
Out from the tattoo parlour and on to the beach. "Even though I felt like I was the only black person in a ten mile stretch, it was just awesome seeing the view from the beach," shared Bandeira. A short stroll to Echo beach, one of the many beaches found in Canggu, will land you in one of the fastest growing surf spots, with sunkissed tourists basking on the beach, beachfront restaurants lining the sand with some of the finest seafood, and cocktails of all kinds to keep the good vibes going. Make sure you grab a roasted corn fritter off of the beach vendors as well – these bad boys make a great snack and are super delicious.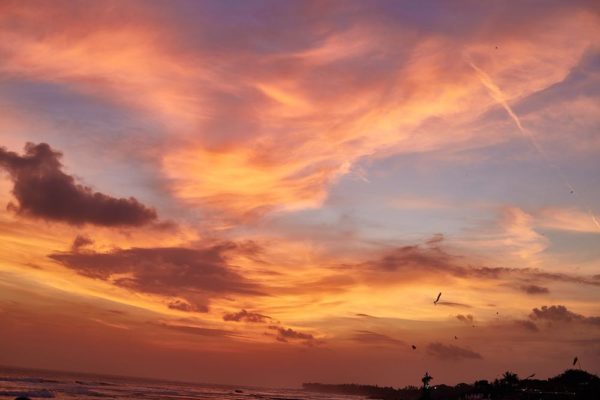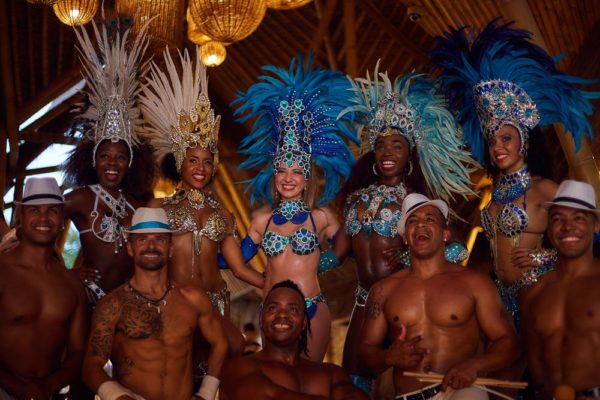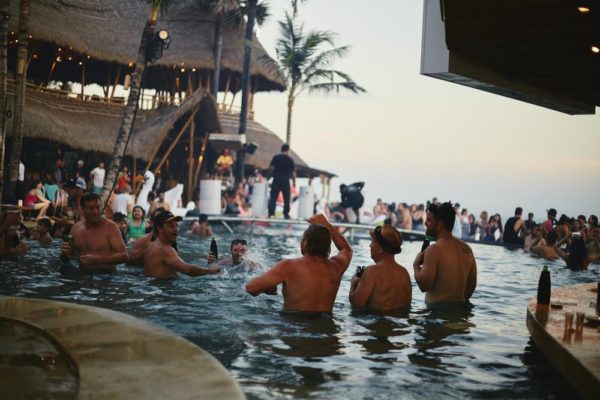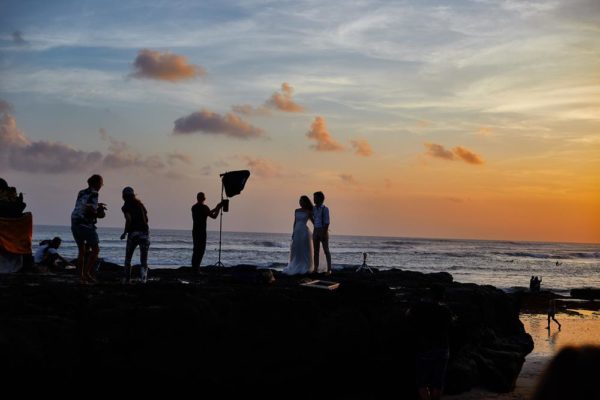 A 90-minute taxi ride brought Bandeira through the bustling city of Denpasar to the relaxed coastal village of Canggu, renowned for its surf, beaches and nightlife.
Then prepare yourself for one of Mother Nature's most sensational works of art: sunset. Echo beach is the perfect spot for a wedding or pre-wed shot, or for couples and honeymooners – the colours just never cease to amaze.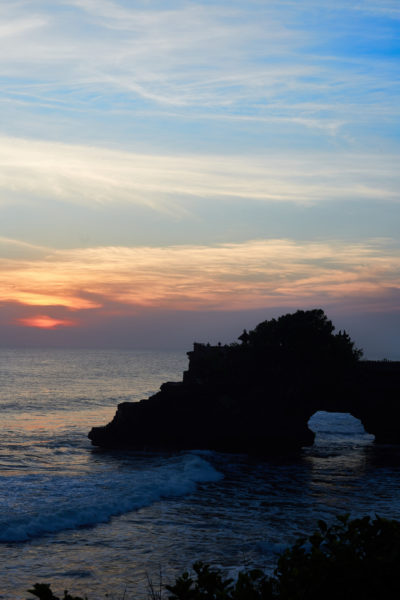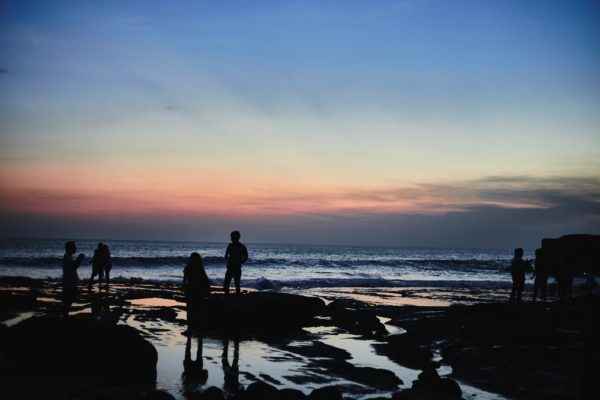 Conversely, you can head to Tanah Lot for another sensational sunset. It has become one of Bali's most remarkable sights, famed for the Pura Tanah pilgrimage temple set on an isolated rock in the ocean – seemingly creating its own tiny island. "Tanah Lot just has it. It is a one in a lifetime opportunity to see one of the best sunsets in the world," Bandeira affirms. The sun sets behind the offshore temple leaving you in absolute awe, which has also made it a hotspot for tourists and photographers. Doubt me?
See for yourself.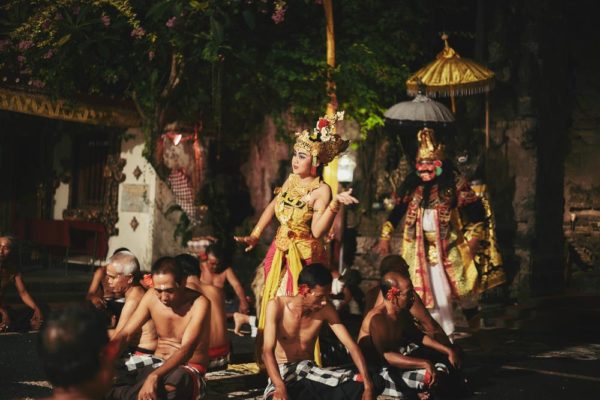 A trip to Bali is not complete without getting to see the Kecak dance. The Kecak fire dance is based on a traditional Balinese ritual but was actually created by a German painter and musician in the 1930s. It roots from the famous epic Hindu story of the Ramayana and brings together tradition, ritual, theatre and culture into this very performance. "It was amazing to watch and see culture and tradition being displayed," said Bandeira. "It was very colourful and definitely something you have to watch out for when you get to Bali."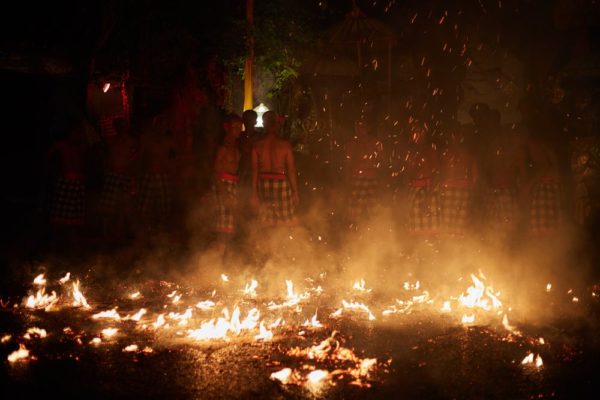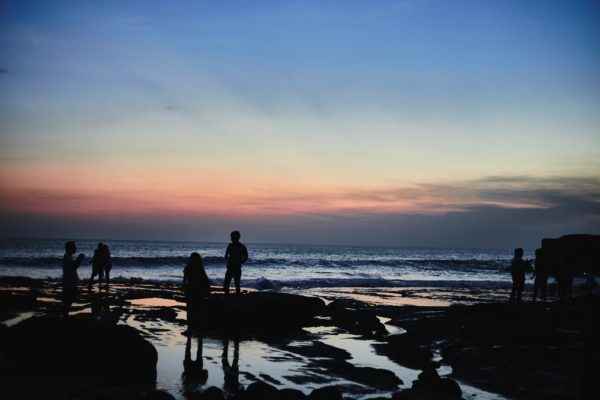 Ubudd
Take a drive into the lush uplands of Bali and you'll find yourself in Ubud. It's a green town, covered in dense rainforest and rice paddies, scattered with Hindu shrines and temples, creating some of today's most recognizable landscapes.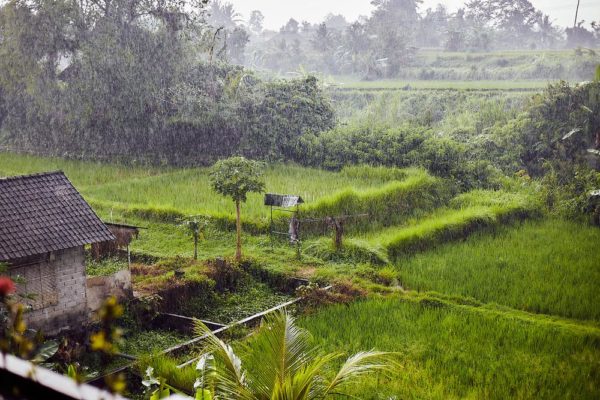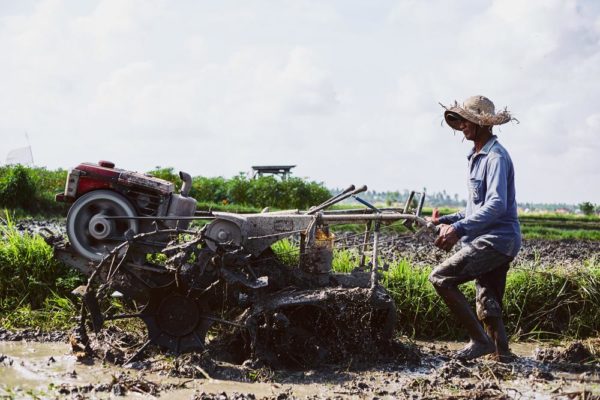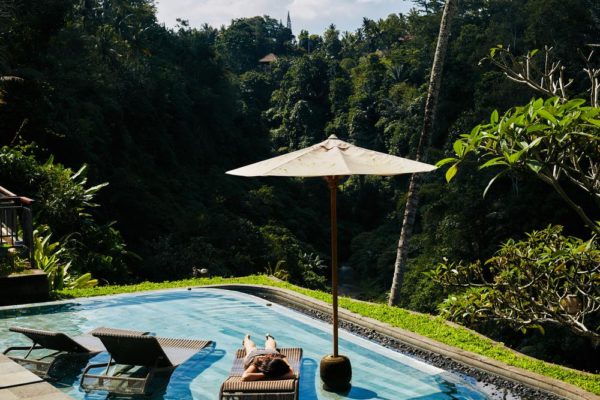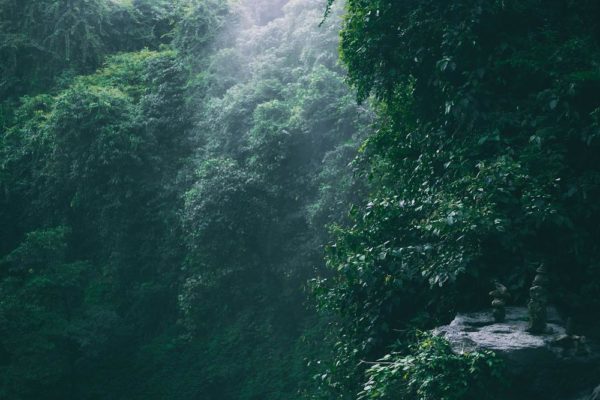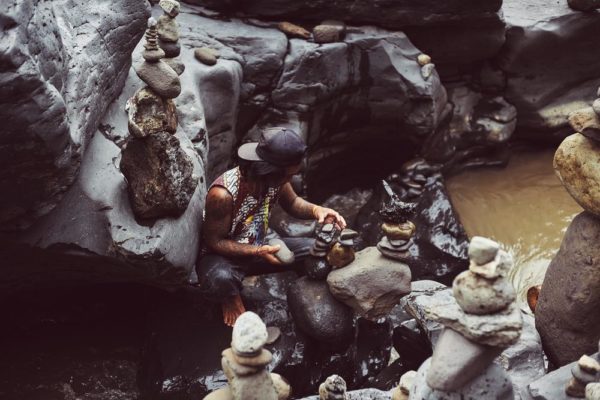 Bandeira was dropped off at Ulun Ubud, a beautiful and exotic resort nestled in the middle of the jungle. "One of the main highlights was the resort I stayed in, Ulun Ubud. It has an amazing view over the jungle with a very nice infinite pool. From the reception all the way to the rooms, to the design, the spa and the bathrooms – it's just a home away from home."
"I highly recommend it for new lovers, honeymooners, people who are writers – also a great place for photographers because of the overlooking space of the jungle."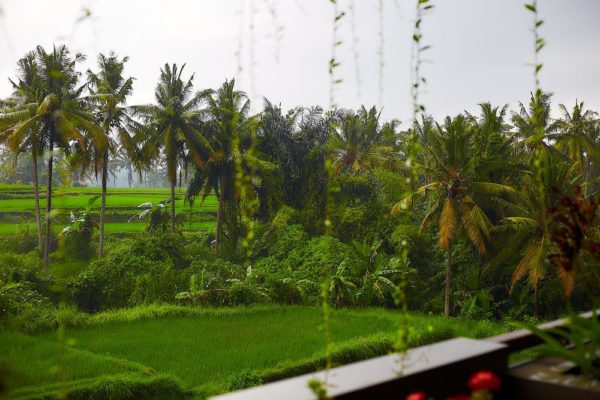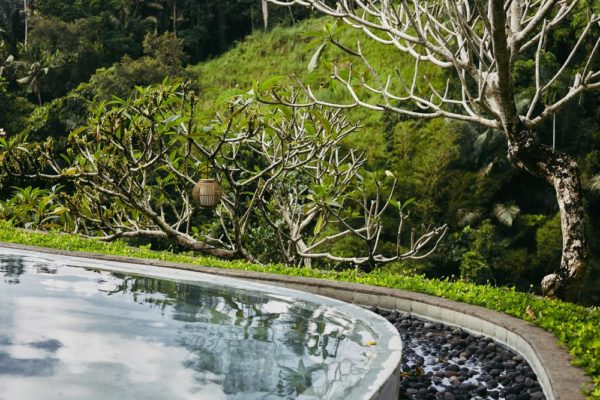 Ubud is one of those places that even after seeing a million photos of it prior to actually visiting, it will still undoubtedly take your breath away. Nothing can prepare you for the beauty and serenity that you'll find in such simplicity – the spectacular views that you can catch from the climb to the top of the rice terraces, mingling with the other tourists over live music at CP Louge, bargaining with the shopkeepers at the Ubud market, or getting to know the local community. "In Ubud, everything is a bike ride away… Community in one big thing in Ubud."
"At the rice terraces, you can try different types of coffee – from the most expensive coffee in the world to the different flavoured coffees. The locals will be happy to take you through the tasting methods. And you can even get some of these things to take away."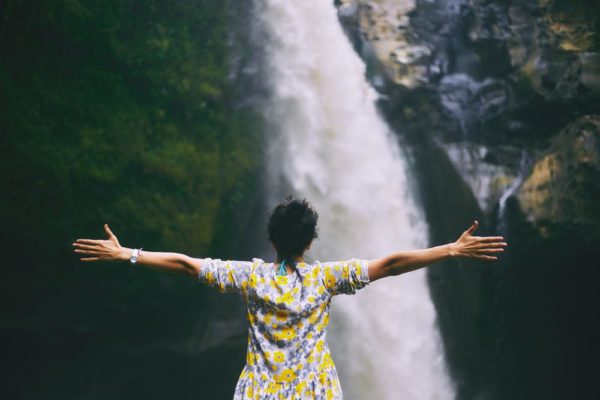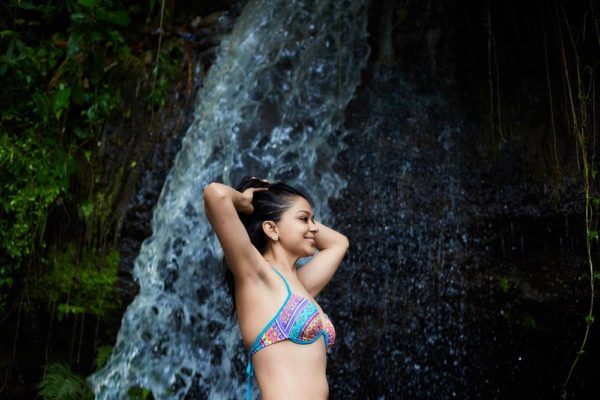 One encounter in particular really marked Bandeira's trip. "In Ubud, I visited Tegenungan waterfall, which was beautiful. It was a great moment to reflect on life and what kind of gift that I had gotten for myself, why I'm there and why I feel so blessed to be there," Bandeira reflected. "I shot a 50-year-old man performing a yoga pose right on the edge of the waterfall on a tree stump… That was one of the best moments. He accepted that I take his picture, that was quite a great privilege for me."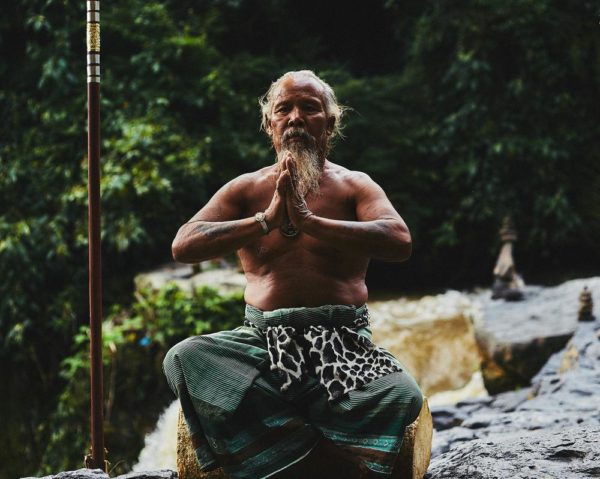 Gili Islands
Last stop, Gili Islands. The Gili Islands is a small archipelago composed of three islands right next to Bali and Lombok in the province of West Nusa Tenggara. They are made up of Gili Trawangan (Gili T), Gili Meno (Gili M) and Gili Air (Gili A). It is two to three hour boat ride away from Bali and an absolute must-visit.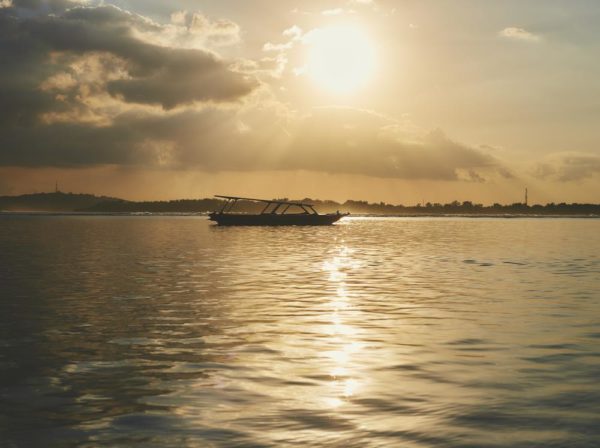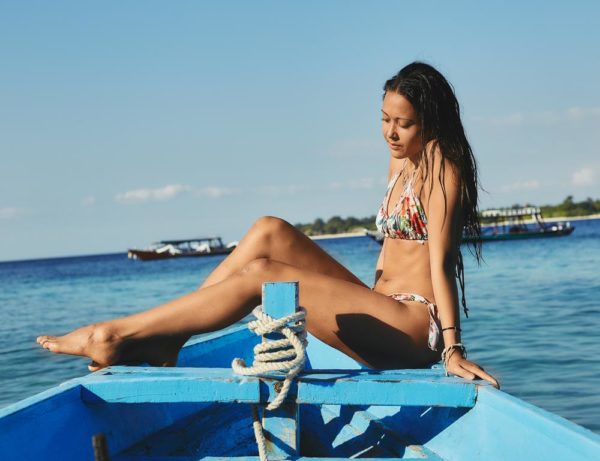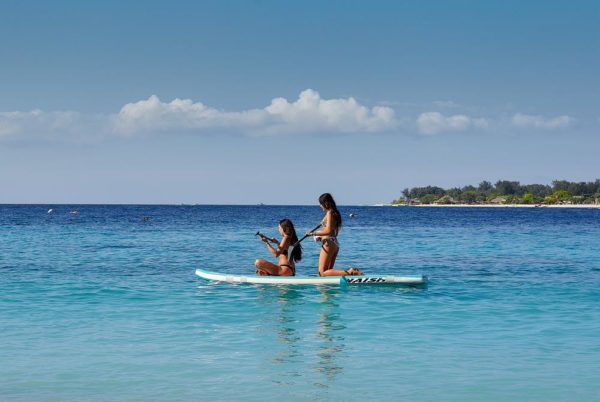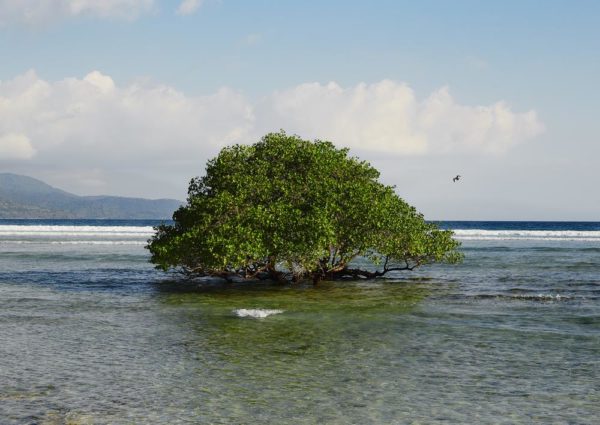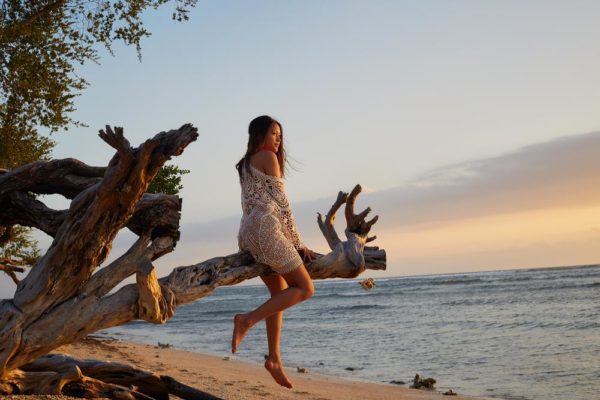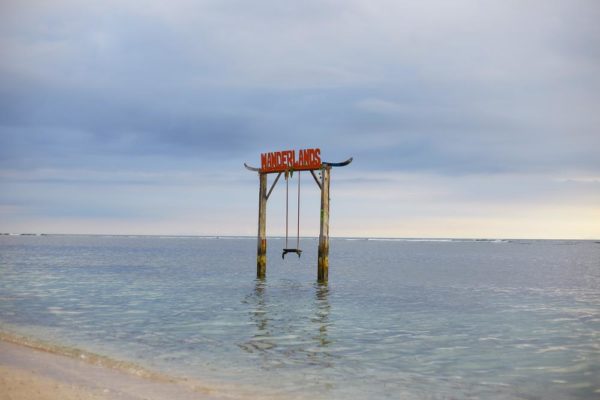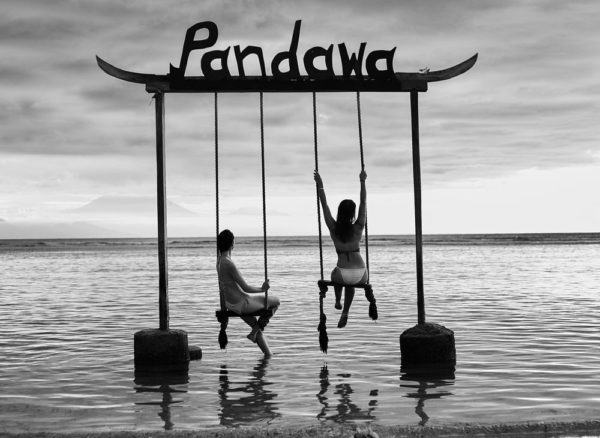 Once you set foot on one of the islands, grab a bike and cycle around the entire island with ease: "Gili is calm beaches all around the stretch of the island. You'd be able to tour the island in about 40 minutes to an hour, and see all the different sights." The islands are peaceful and relaxed, lined with restaurants, cafes and resorts along the beaches. There are no cars or motorised vehicles in Gili, which maintains the peaceful and calm spirits of the islands.
After a bike ride around the island, why not try one of the many activities that Gili has to offer? From ocean explorations to stellar views, Gili has it all. "There's so many activities. You can do diving, you can do snorkeling, you can do parasailing. Gili has great sunsets with swings in the water. You'll see one of the most beautiful sunsets that you've ever seen."
Once the sun goes down, it's time experience some good ole Gili nightlife. Gili T is the busiest and most visited of the islands, known as the party island. "Gili at night is lively," explains Bandeira. "You can either watch a movie on a giant screen theatre close to the water, or you can go to a party. Parties in Gili are crazy because everyone just comes around to dance. But all parties stop at 12 am so there's still calmness for you to sleep at night."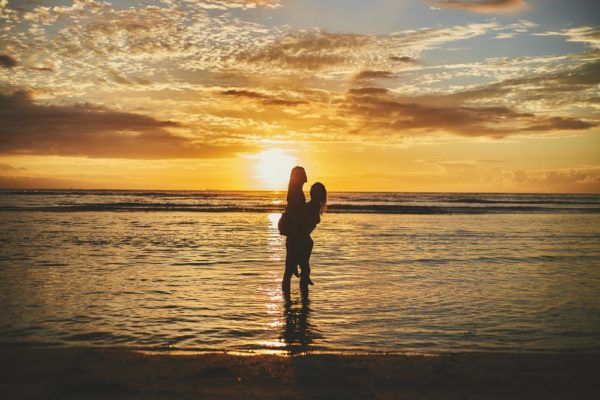 If parties are not for you, head over to Gili A, where you'll find a larger local community, or Gili M, perfect for couples and honeymooners. Need not worry, there is a Gili island for everyone.
The Greatest Destination on Earth
So what really makes Bali so great?
For Bandeira, "What makes bali great is the community – the sense of community – from the people coming from different parts of the world, in a beautiful place with beautiful scenery. The one thing that makes bali amazing is the community – it's easy to socialize, it's easy to talk to people. Everybody's welcoming. The way the city is carved out, it's easy to find places, it's easy to go from one spot to another. It's also easy to learn new things, like surfing, and things that you've never done before. It gives you an ideal experience."
"Bali is amazing because of the mix of culture and luxury. The culture, in terms of how the locals are and receive you with their friendliness, their way of dressing, their makeup, their dancing. That's what makes Bali really special – it's what makes the whole journey from Africa to Bali worth it – because of all these experiences that you get."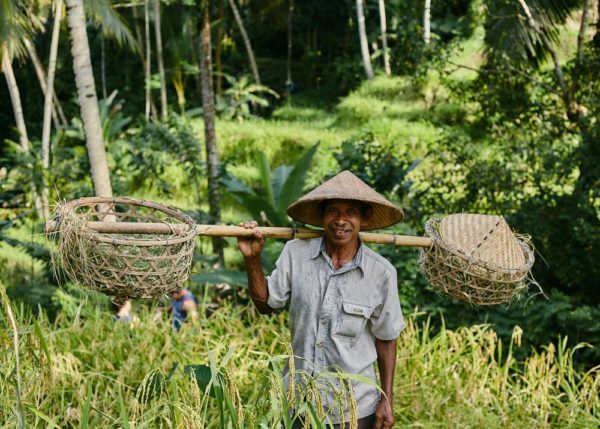 Being one of the very few black travellers around crafted a unique experience for Bandeira, but also surprised him with how welcoming the community was. "As an African traveling all the way to Asia and being in Bali, I felt like I was in between two worlds. I was meeting Asian people and I was meeting Europeans who both wanted to get to know me and know more about where I'm coming from. I was getting attention from two different groups of people, which made me feel very different and really appreciate myself because they wanted to know more about my culture."
In the end, it was all about exchange – it was about exchanging cultures, languages and perspectives. Bali showed Bandeira why it is the greatest destination on Earth: "I would go back to Bali because of the easy access to amazing places, the culture, the trips, the landscapes, the hotels, the community, the parties."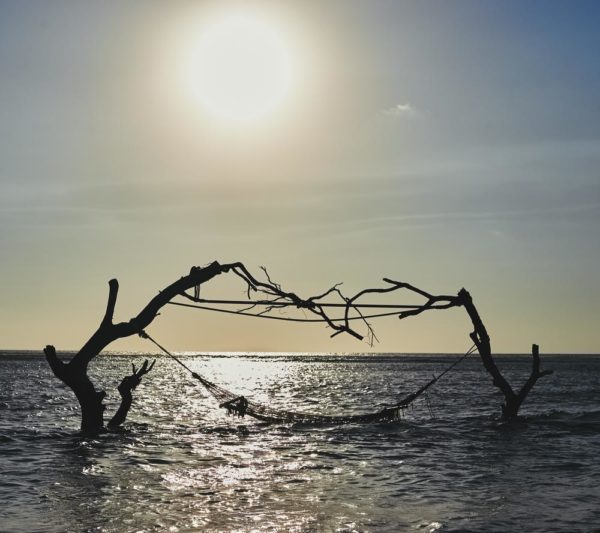 As for Bandeira? He showed Bali that yes, Africans do travels. And, they travel in style.
Written by Alexxa Walker
Photography and Story by Daron Bandeira