Your Better Self with Akanna: 6 Signs You Are Average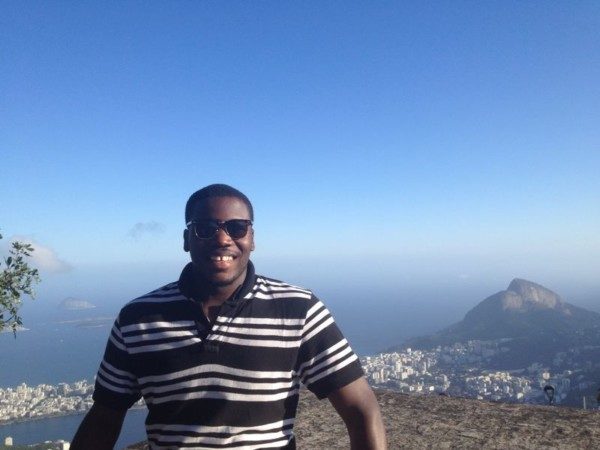 In order to standout in anything at all, you have to do things differently than the majority of people would do it.
Of course, there are both positive and negative ways to standout.  This, however, does not mean that the majority of people are wrong or right in the way they do things.  It just means that they all do those things in certain, perhaps neutral, ways that constitute the 'average way' due to their numbers.
There are two truths to note here.
The first is that if you do things the same way everybody does them; you would most likely get the same results everybody gets.  Average effort produces average results.
Second, majority of people take the path of least resistance in life.  This means that they would always look for the easiest or laziest ways to do most things. This is much easier than standing out by working hard or smart.  It is way easier to coast and blend in, than to stick your head out and climb uphill.
We like to think of ourselves that we stand out, we're unique, we're different.  Of course we're unique as individuals, and we have our different strengths and ways of doing things.  But it is harder to tap into those differences and uniqueness, because of the comfort that doing things the average way provides.  Plus, you don't have to worry about anyone criticizing you for being different; as everyone else is doing things the same way as you are.
Here are six signs that you are average i.e. you either do what the masses do, or you do things the way they do it.  Remember, we can't say it's right or wrong.  We can only say that everyone else does them this way and if we want to stand out, then we have to do them differently or, you know, don't do them at all!
You Don't Work on Your Strengths
Everyone (and by this I mean the masses –the average) tries to acquire new skills in order to fit into job roles, rather than developing their own talents into skills that would end up creating new job roles that they could then offer to others as well as themselves fill.
If you find that you're not developing your talents, perhaps you only remember them when thinking of your childhood days when you could draw, sing, write, decorate in natural, but nascent ways that needed the honing they never got; then you are just like everyone else –the masses. You are average and you can change that today, if you want to.
You Sleep 6 to 7 Hours a Day
According to studies, the average adult gets about 6 -7 hours of sleep in a day.  So if you're an adult reading this and you sleep for up to 6 -7 hours a day, like me, know that you're average in that regard.  And we can expect some average results in certain areas of our lives because of this.
Maybe we could sleep less in order to work more hours today, in such a way that would allow us to sleep more and work way less hours in the not-so-distant future; or just sleep more today anyway and not care about the consequences.  There's always the second option; it's still part of standing out.
You Follow Up to 10 TV Series at a Go
You know? Game of Thrones, House of Cards and all that good stuff.  The number might be more than 10, judging from my interaction with people and their social media posts, but I decided to be conservative here.  Plus I know that I was once over the 10 series mark before I gave myself a good talking-to, and came down to about 4-5 at a go.
The average person watches as many as 10 shows, and you know you are in this category when you are not lost in conversations where people use references from TV shows and even movies.  You start standing out when people refer to a "popular" TV series when talking to you, and they are shocked to learn that you don't follow.
You Sit For At Least 7.7 Hours a Day
First of all, that probably means you have a day job –like the average person –and are not really free to stand whenever you want.
Juststand.org says that "global studies show, on average, we sit 7.7 hours a day and some results estimate people sit up to 15 hours a day.
You know these days, we sit at the breakfast table, sit in the vehicle to work, sit at the office, sit in the vehicle back from work, sit at the dinner table, and then wind up sitting in front of the TV.  So, I can believe that stat of "up to 15 hours a day".  With all that sitting though, how can we really stand out?
You Work a Job You Dislike
The average person is unhappy at their job, and you know this from the plethora of "We thank God" responses people give to the "How was work" question.
This is most likely so because, as we first mentioned, the average person does not work in their strength zone.  They never develop their talents into skills but go off and try to acquire skills that don't naturally fit them as much as their God-given talents do.  The result is drudgery; carrying a heavy burden instead of the light yoke of your strength that fits adequately around your neck.
When this is your case, you have a lot of people to complain with, because they too are in a similar situation.  The T.G.I.Fers! We're all there, we're all average. We should change this!
You Belong to the Middle Class
I mean, does it get any more average than that?  Most people are neither doing very good nor very bad financially.  They are in the middle. That's even now the dream in most developed countries –just to be "good".
Well, if you don't want to be average in this regard, you may choose to be either very rich or very poor.
So with these, my dear readers, how do you rank? Would you say you're below, above or just average, and is that a good or bad thing in your opinion?
What other interesting "average" stats do you know?  Please share with us, so we can begin to catch ourselves in the act and then decide if it's worth it to stand out from the crowd in those areas or not.