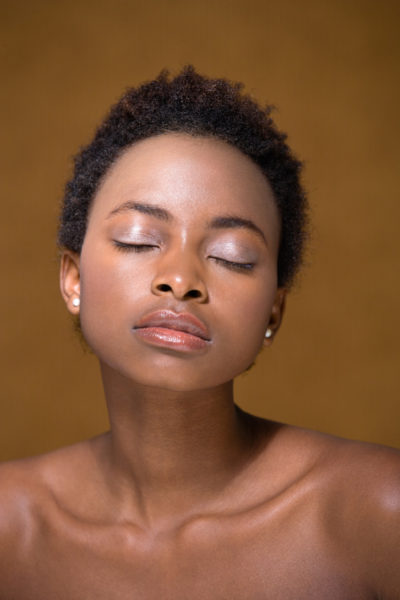 Some of us are lost.
Not because we don't know who we are, what we have, or what we want, but because for so long, we have been people who seem not to have enough to have it all.
It is very hard to accept that we are not perfect and will never be. That there is always going to be someone more intelligent, prettier, and smarter.
Whatever we get, we feel that we are not good enough for it and that someone, whom we feel has a more legitimate claim to things, will come and take them from us. With the comparison demon perching stoutly on our shoulders, we carry these disaffections into our relationships and we hold on far too tightly to our partners than we should. It's very limiting, this lack of courage to be enough in oneself.
Single women have been the subject of seminars, prayer points, family meetings, counselling, and conferences. They have been featured exclusively in movies, books and articles. The things we should do, or refrain from doing to graduate from this state have being the sum of society's concern. The single women industry is well and booming.
Many of us have experienced pain in our relationships and we react in different ways to this experience. Nobody has got it together the we way we think.
Not even the authors of such books as "Why Men marry Bitches"; Secrets of an Irresistible Woman: or "Act like a Woman; Think like a man". There is a reason these authors are either not married or in their second marriages.
Who we truly are, gets buried beneath the calluses and all the history within its ridges. And what many of us can't understand after all we have been through, and our resolutions of never agains, is how the desire to love and be loved back is still maintained. This is often a source of self-loathe and apathy for our gender.
Most of us do not truly like being female. We think being female is synonymous with being vulnerable and open to hurt; being soft and plaint; being all about feelings. It seems such a bad thing to have: emotions. People say you are weak when you show emotions. But we want to be tough strong, and invisible; and yes, we think being strong means denying our femininity.
And so it becomes that in becoming who we want to be, we have denied so much of who we are. In life, some of the most advanced of women have owned their femininity this way. Women have had to look sexless and uninteresting to be taken seriously in leadership positions. In business, you are told to "grow some balls"; in love, you are told to "act like a woman and think like a man"; and in dealing with life, you are told "big girls don't cry".
Is this going to be the legacy of our time? A generation of emotionally neutered women? Numbed beauties who mask their wealth of emotions behind mind blowing intelligence, degrees, title positions and designer labels? Are they carefully laid bricks of a deliberately contrived image?
Women now consider themselves bitches as a show of strength: #bossbitch; #baddestbitch; #bitchbabe; #baddestbitchthateverliveth are now popular hashtags, while our lives asphyxiate in tight dresses.
In the words of Shannon L. Alder,
"I don't understand women that call themselves "bitch". It does not empower women. Rather, it reveals to everyone that you were deeply hurt at one time. Because of the pain you are still carrying, you will continue to hurt anyone that reminds you of those moments when you let your guard down and were fooled. Sadly, it sends a clear message to the observant that you are still hurt"
Did any mother ever look in a cradle to consider her baby and hope she grows up to be a bitch? Did any father? Did we hope that our daughters would someday deal with pain with false confidence? Something is wrong with the way we teach women to be women, to understand emotions, and with the way we define strength in our generation.
We want to be hard; we think that is what makes us strong. We want to be cold and unfeeling; we think it makes us immune from being hurt. We want to be blasé and look world wise; we think it shows how insensate we have become about life. But people who say they don't care are the ones who care the most.
"Be soft. Do not let the world make you make you hard. Do not let the pain make you hate. Do not let the bitterness steal your sweetness."- Iain Thomas.
Let us be honest with ourselves. Know who we are and be accepting of our needs and desires. No need to hide them away. They do not make us any less or more. They are the sum of who we are.
Photo Credit: Shannon Fagan