Who is Olaudah Equiano – Today's Google Doodle?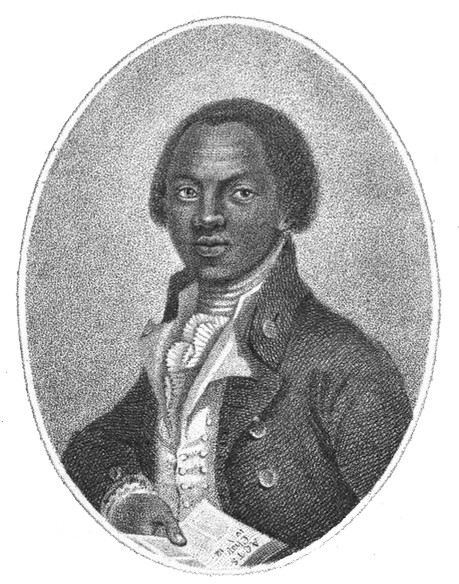 Olaudah Equiano, known in his lifetime as Gustavus Vassa, was a freed Nigerian slave in London who helped pass the abolition of the African slave trade in Britain and its colonies.
Equiano, in 1789, wrote "The Interesting Narrative of the Life of Olaudah Equiano," which depicted the horrors of slavery from the point of view of a slave, and helped in the passing of the British Slave Trade Act of 1807 that ended up abolishing the African Slave Trade.
Equiano wrote about being kidnapped at the age of 11 along with his sister from his parents' house in Essaka in the Eboe province, which is Igboland in present day Nigeria.
He was transported along with 244 other enslaved people to Barbados, then to Virginia, a then British Colony.
He was bought in 1754 by Michael Pascal, a lieutenant in the Royal Navy, and was renamed Gustavus Vassa after the Swedish king Gustav I.
Pascal was relatively decent to Equiano, and invited his sister-in-law to teach him to read and write.
Pascal had Equiano return with him to England, where he served as his valet during the Seven Years' War with France, and trained in seamanship. He was expected to assist the ship's crew in times of battle, hauling gunpowder to the gun decks.
Equiano was eventually sold to Captain James Doran, who then sold him to Robert King.
King taught Equiano to read and write even more fluently, and allowed him to engage in trading, selling fruits and other items.
When Equiano was about 20, he was told by Robert King that for his purchase price of £40 – about £6000 today – he could buy back his freedom, which he did in 1767.
Equiano settled in London in the 1780s, joining the fight for the abolishment of slavery, and wrote his memoir "The Interesting Narrative of the Life of Olaudah Equiano, or Gustavus Vassa, the African" in 1789.
The book fueled the growing anti-slavery movement in the new world, and eventually helped the passing of the British Slave Trade Act of 1807, which abolished the African Slave Trade.
Today, the 16th of October, 2017, would have been his 272nd birthday. He was born on October 16, 1745 and died on March 31, 1797
Photo Credit: Wikipedia
**
This post has been edited to properly relay some information concerning Olaudah Equiano's origin.