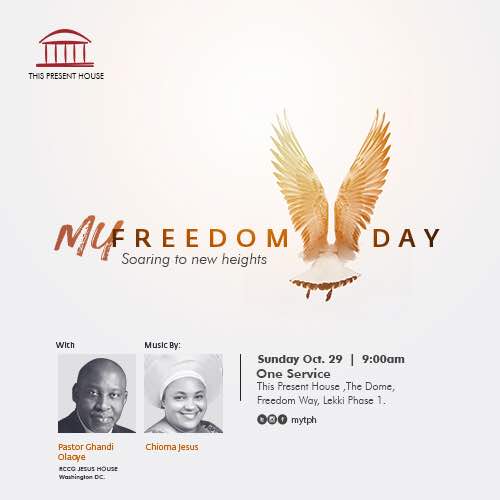 Happening this Sunday at The Dome is 'My Freedom Day', a day of empowerment for new heights.
Date: Sunday, October 29th, 2017.
Time: 9 am.
Venue: This Present House, The Dome, Freedom Way Lekki Phase 1.
As we round up 2017 it is important to finish 2017 strong and start 2018 even stronger, the key to achieving this is surrounding your self with the word of God.
Join us this Sunday at The Dome for a powerful time of word and worship with Pastor Ghandi Olaoye and Chioma Jesus.
Invite your friends and enjoy this impactful, explosive Sunday morning fellowship.
You can join online at www.thispresenthouse.org/watchonline
——————————————————————————————————————–Sponsored Content