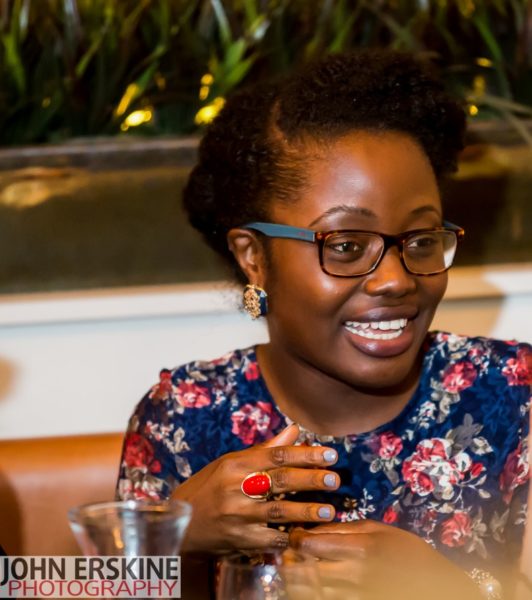 All lives matter. This is unquestionable. A basic and fundamental truth every person who recognises the sanctity and equality of human lives should affirm and defend. Yet, this has somehow become a moot point across many societies, including Nigeria. Do all lives matter? What is the worth of a Nigerian life?
Recent events have once again grabbed my attention and caused me to ponder upon the precarious value of lives in Nigeria. I must admit, this is not the first time I've had reasons to ponder. At some point in time, you've probably had reasons to ask similar questions. Questions rooted in constant and unabated news of horrific and needless deaths, injustice and sufferings of citizens. This discussion goes beyond tragic events which results in death. It encompasses the realities of day to day experiences. The unreasonable amount of time spent in traffic, lack of access to decent medical care, deteriorating state of education, unemployment, child abuse, the soaring number of Nigerian women being trafficked for prostitution in Europe, the exodus of gifted and talented Nigerians to foreign lands. The list is endless.
For example, consider the most recent news about the death of 26 Nigerian girls – as young as 14, who were suspected to have been sexually abused before being murdered while attempting to cross the Mediterranean. This is just one of many cases of Nigerians risking their lives in search of greener pastures. While the federal government has referred to this as "a monumental loss and a sad moment for our country", I cannot help but think this is just a token statement to fulfil their political obligation of acknowledgement. Are the deaths of these girls really a monumental loss to Nigeria or just another drop in the ocean of everyday series of unfortunate events? Has there been any real commiseration or reflection from the government on how they might have been responsible for the untimely demise of these ladies? What are the short and long terms measures being put in place to prevent future occurrences?
Yes, I know we cannot absolve these ladies, and many more like them of their personal responsibilities. However, what is the essence of a country whose constitution expressly states that 'the security and welfare of the people shall be the primary purpose of government;' yet constantly neglects its duty of care.
Over the years, many tragic circumstances have provided us with opportunities to reflect on our attitude to life, and the value we place on it. These events are usually followed by a short lived social media outrage before we return to business as usual. Another woman will die during childbirth because of pathetic and inexcusable reasons. According to Unicef, Nigeria loses about 145 women of childbearing age and 2,300 under-five year olds every day, making her the second largest contributor to the under-five and maternal mortality rate in the world. More lives will be lost on our treacherous roads because of reckless drivers and vehicles that are not roadworthy. More pensioners will live their last days in poverty because their entitlements are many months in arrears, while their State leaders gallivant around in pursuit of wanton pleasures. Let's not forget the increasing numbers of Nigerians turning to social media for financial help with medical treatment at home and abroad.
Thank goodness for social media, we see beyond our own realities and can identify with the plights of ordinary Nigerians who are far and near casualties of a dysfunctional government. Last week, I came across a heart-breaking report on YouTube of a couple in Kogi State who lost their 10 year old daughter because the father was owed 10 months' salary, and couldn't afford hospital bills. The no money, no treatment hospital culture ensured the child's death.  She wasn't supposed to die. Many Nigerians who were not meant to die, have died because of a degenerated healthcare system. The President and his colleagues in government will never understand what this feels like, they can afford to travel abroad for medical treatments, using public funds.
Truth is, great nations hold citizens' life sacred, because they understand the intrinsic worth and value in every life. Also true, is the fact that these great nations appreciate that their current and future prosperity revolves around not just natural resources, but their human capital too. So, they invest in infrastructures; build good hospitals & schools, social & welfare systems, develop policies and strategies that boosts economic competitiveness and growth. They provide their citizens with opportunities to flourish and when they experience terrorist attacks, they make much ado about it.
So, instead of spending billions of naira to discover oil, now is the time to appreciate the abilities and potentials of our 170 million strong human capital. Now is the time to invest in, and harness our abilities to create, discover, explore, and complement other investments that will boost productivity and economic progress. In spite of all the damages, there is still much to salvage.
This discussion about the worth of a Nigerian life is not just about whether we live or die. It is very much also about the quality of life. Nigerians deserve good education. Nigerians deserve good healthcare. Nigerians deserve employment opportunities. We are worthy of a fair social and justice system. We deserve a real choice in whether they stay home or spread our wing abroad. Nigerians are worthy of good governance and leadership. Each Nigerian has intrinsic worth and our lives matter! Do you agree?