"Look at you. So shameless. You are all dressed up and obviously coming from a party. Have you no shame? We haven't heard the cry of a baby in this house since the day we paid dowry on your head, and instead of you to look for a solution to your problem, you go partying all over the place. Now listen to me. I have handed an ultimatum to my son, and it is backed by his uncles in the village… if in six months I do not get any news from my son that you are pregnant, I shall bring him a young nubile lady of Igbo descent. And you shall cease to be our wife…"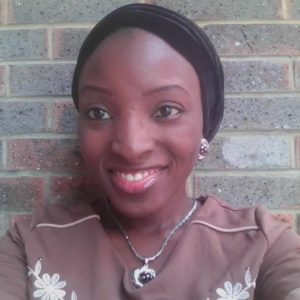 The excerpt is from Barakat Akinsiku's, "The Surrogacy Deal". Here, we see Mama lashing out at her daughter-in-law who has been married for four years without children. It is well known that in most African societies,  parents are eager to see their grandchildren after their sons and daughters have been married. Failure to get pregnant means hell for the woman, especially from her in-laws. It is even worse if you are not from your husband's tribe.
Unfortunately for Kemi, this is the case in which she finds herself. She is married to Nnamdi Elechi, an Igbo man with an intrusive extended family. In the first year of their marriage, she did get pregnant but she lost the child in a motor accident on a trip from the village. Nnamdi was sure it was not a normal accident, and he blamed evil forces sent from jealous villagers. Unfortunately, four years later, his wife is still unable to get pregnant and the insults from Nnamdi's mother, Mama, as well as her threats to bring in an Igbo wife, are starting to scare Kemi.
The real story starts at Kemi's workplace, one of the new generation banks in Nigeria. She is portrayed as a strong lady who knows what she wants and goes for it. However,  where her mother-in-law is concerned, she is a cowering figure that begs the floor to open up so she can be swallowed.
Having met her a virgin, and after the first pregnancy, Nnamdi remains sure that they will eventually have a baby together. He isn't worried about their childless status or the threats from his mother, and he constantly assures his wife of his love and tells her that his family has no right to choose a wife for him. Kemi, however, remains scared because she knows that in Nigeria, a man's family almost always has the final say.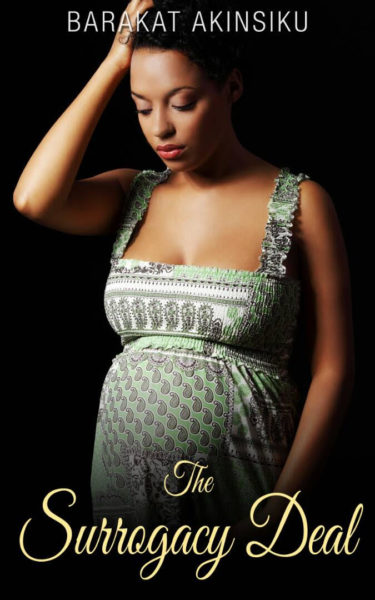 Matters get worse when she hears Nnamdi arguing with one of his uncles over the phone. She is almost sure the argument is over the issue of her childlessness, and the events that follow make her suspect even more that Nnamdi is going to give in to pressure from his people.
But then, seemingly good news arrives in form of Kemi's old friend and ex-colleague, Busola, who had also gone through the traumatizing experience that came with being married and childless for years. Busola, after retiring from her job at the bank and going overseas for months, suddenly returns with a set of twins. Beautiful girls.
When Kemi seeks Busola out, she is stunned to learn that her friend used a surrogate. Busola advises her to get a girl and persuade her husband to impregnate the lady. Things seem to be working in Kemi's favour as her distant cousin Joyce overhears the conversation and volunteers to be her surrogate; she says this is her way of repaying Kemi for all the help she has rendered.
Nnamdi vehemently opposes the plan as he still believes they will have their own children. However, with one trick after the other, Kemi gets Nnamdi to lay with Joyce. A few weeks later, Joyce announces her pregnancy, but instead of bringing joy to the Elechis, the announcement serves as a harbinger of worse things to come.
Kemi finds that Joyce is not the helpless little girl she portrays herself as. She is a runs girl determined to settle down with a man like Nnamdi. Joyce isn't only interested in having a baby for Nnamdi. She's also interested in becoming his second wife, the one thing Kemi had feared with the Igbo girl mama had threatened to bring.
Save for unnecessarily long explanations of certain Nigerian terms, I'd say Barakat Akinsiku did a good job portraying the pains and confusion childless women go through in our society, as well as how these experiences make them do anything to get a child,  damming the consequences.
Want to know more about what transpired next between Kemi and Joyce? Find out in Barakat Akinsiku's "The Surrogacy Deal". Available here on Okadabooks for N500 only!
***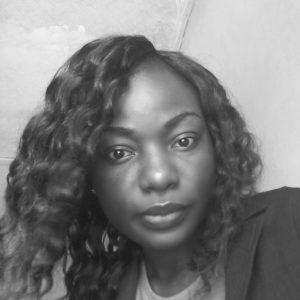 Karo Oforofuo is an experienced freelance writer, an author of several fiction books to her name, and a blogger at Pelleura (pelleura.top), where she entertains readers with mouth-watering stories.
She also specializes in helping authors, who want to start and grow their reader base, through consulting sessions. When she's not working, she's busy reading the next best paranormal romance novel or writing one.