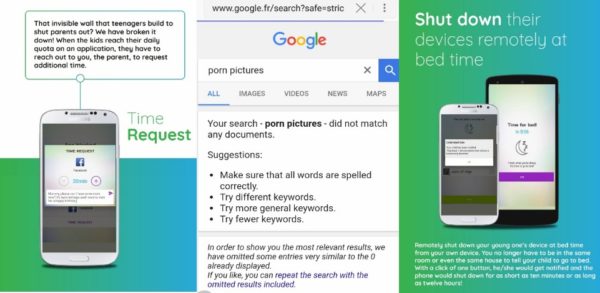 I am a father to two little girls. My wife and I recently employed a young lady to watch over the children while we are at work. I have heard horror stories of atrocities committed by domestic staff. I need to take precaution and to be able to reach my children constantly. I particularly favour video calls as I can ascertain their location when I call them. This means leaving an internet enabled phone with them but I don't want my children exposed to unsavory content on the internet. This had been a major concern for my wife and I beforehand.
I stumbled on the Mindguard team at an event last month. It was the solution to my problems. www.mindguard.com.ng  houses parental monitoring solutions for mobile devices. Now I can leave the internet enabled device at home as it allows me monitor the kid's activities without constantly being worried about the nanny's carelessness to checking what they are doing.
Engr. Obinna, Port Harcourt
To download the digital coach app, please click here. or send an email to [email protected]
Mindguard's solutions help protect your child's phones and gadgets from sexual predators, self-harm (suicide sites), cyber-bullying, pornography/other age restricted content through its web filtering technology. Parents also have the ability to set time limits on applications (like Snapchat and Instagram) on their children's phones.
It costs little to get started but can cost even much more by doing nothing.
My daughter's boarding school now allows phones so that kids can reach their parents, but I have been so worried.
Mother praises parental monitoring platform
Recently, the head of my daughter's secondary school announced that boarding school students can now take phones to the boarding house. That struck so much fear in my heart!
Ah! Wouldn't they spend all their time on Facebook? What about all the bad things that I heard that children do on the internet these days? Pornography, suicide enabling websites, cyber bullying sites and so on. I was just too worried.
I called my twin sister in the US and she said her kids have phones that she just put parental security on their phones to filter out age restricted web content and to set time limits on their use of certain applications. I thought we didn't have anything like that in Nigeria but we do! It's www.mindguard.com.ng
The peace of mind this has given me is indescribable! Their customer service was also world class and I'm just so grateful that Nigeria is finally catching up with the rest of the world in terms of technology.
Mrs Titlayo O, Lagos.
To download the digital coach and parent apps she is referring to, please click here. or send an email to [email protected] for enquiries.
—————————————————————————————————————–
Sponsored Content