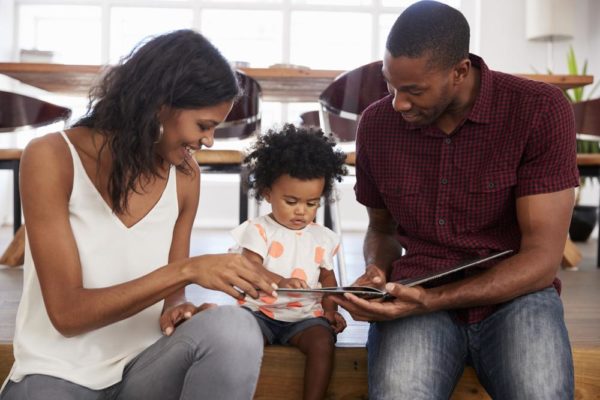 In the first post, we talked about how we would proceed in this series. By way of introduction, we started with the story of Ikemefuna and Okonkwo in Chinua Achebe's "Things Fall Apart", to show that adoption is not a white man's concept. Next, we examined the definition of Adoption in Nigeria along with such other correlatives, including why we should consider adoption, the stance of our predominant religious beliefs, as well as comparisons with practices in the United States, the United Kingdom, and as mentioned in the first post, the animal kingdom.
Last week, we considered the legal background to adoption.  What is important to note is that adoption is governed by two laws. These are the Child Rights Act, 2003 and the adoption law of the state you are seeking to adopt from.
Today, we go on to how to adopt a child. As mentioned last week, we would be working with the Adoption Law of Lagos State.
Adoption in Lagos is restricted to juveniles under the age of seventeen who are abandoned, or whose parents and other relatives are unknown and cannot be traced after due enquiry certified by a juvenile court to be so. This ensures that no long lost relative would show up anytime in future to claim the child. Even so, the law forbids the withdrawal of a child from the care and possession of adopted parents without the leave of court.
However, parents are permitted by law to voluntarily give up a child who is above a year old for adoption.
The law expressly provides for the class of people eligible to adopt.  It states that an adoption order may be made upon the application of two spouses authorizing them jointly to adopt a juvenile, but in no other case shall an adoption order authorize more than one person to adopt a juvenile. It is also legally required that the consent of the other spouse must be first had and obtained.
Thus, couples cohabiting and same sex couples are not permitted to adopt, as one of the documents to be produced is a marriage certificate.
Now this law may seem to exclude singles. However Section 4(1) forbids the adoption of a female child by a male applicant, except if there are exceptional circumstances which would be determined by the courts. (These exceptional circumstances include if the child is a niece). This provision therefore indirectly provides for the adoption of children by single people. (Yay!)
Let us now come to the age to the adopting parents. The law requires that at least one of the adopting party must not be less than 25 years of age and should be at least 21 years older than the juvenile. Although age is not an indication of maturity, the law assumes that an adopting party at this age would have assumed some level of stability and resource, which are very key to the growth and development for the adopted child.
So if I am 25 years old, under the law, I can only adopt a child who is 4 years old.
This is because the best interest of the child is of more paramount importance than the welfare of the parents.
It is important to note that you have to have been resident in Lagos for at least a year before you would be permitted to adopt a child within the state.
The Ministry of Youth and Social Development, under the Directorate of Social Development, handles adoption and fostering.
The adoption process commences with the following steps:
Submission of a formal letter of request to the Permanent Secretary, Ministry of Youth and Social Development;
Prospective parents Interview with Director Social Welfare/ Representative
Collection of Letter of Approval to search for an adoptable child in government approved homes;
Payment of prescribed fees;
Complete appropriate forms and obtain list of requirements;
Administrative processes/ screening Session;
Mandatory Pre-Counselling Session (on appointments);
Panel Session;
Post Counselling (Proper Parenting);
Result;
Collection of the child from Registered Orphanage;
Legalization at the family court after three months.
The patience required for this process is a lot, certainly more than is required to have endured this Series up to this point. It is usually more, but not less than a year. A detailed explanation of each step and documents needed, would be provided next week.
Most people often have questions as to cost involved in the process. In Lagos state, the Government charges eighty thousand naira, (N80, 000.00). It maintains that the children are not for sale and that the fee is purely administrative.
Under the Ministry of Youth and Social Development, to ease matters, Lagos state now has a responsive website where you process your adoption and fostering form on line. You can visit www.mysd.lg.gov.ng to begin your journey to parenthood.
Photo Credit: © Monkey Business Images | Dreamstime