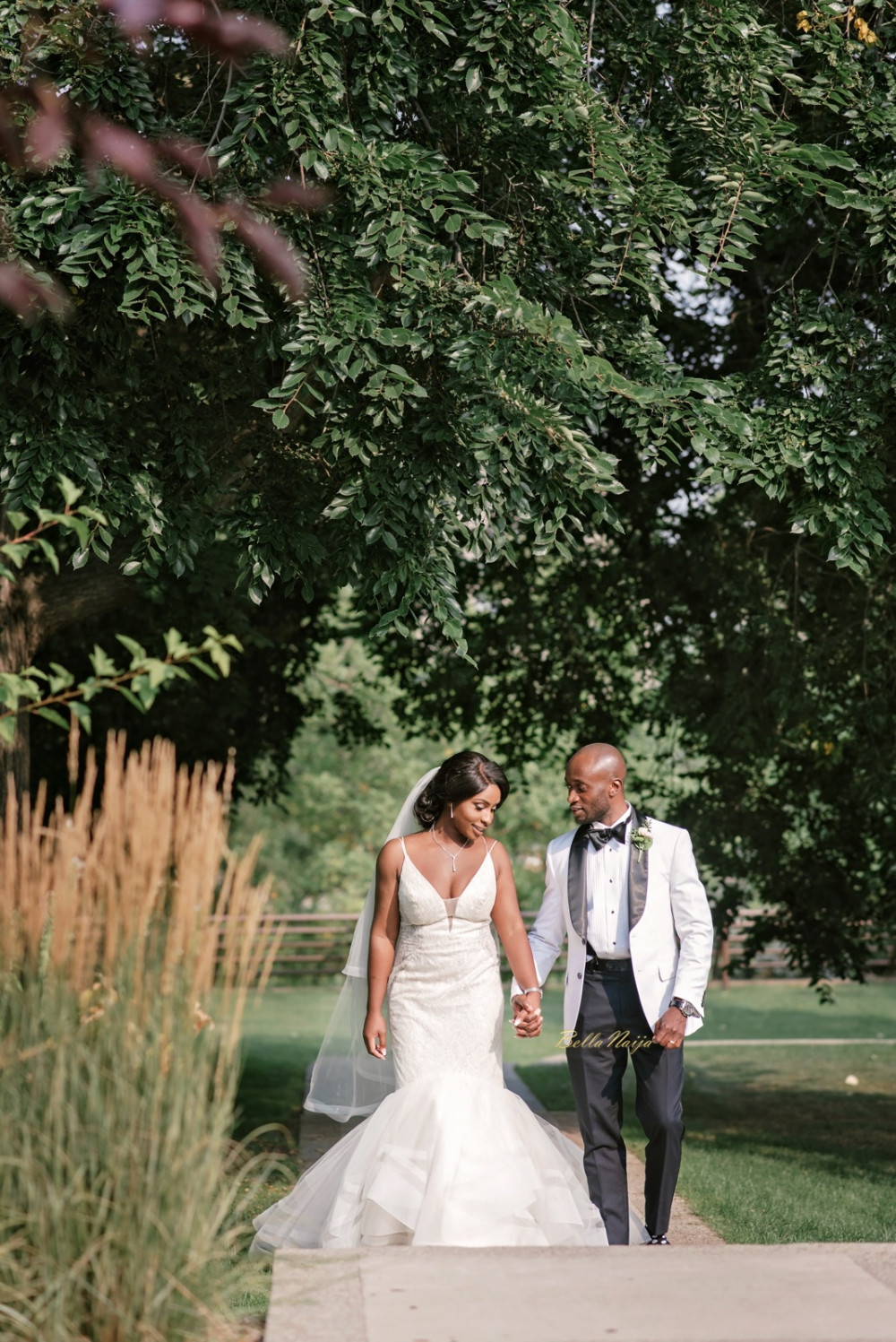 Escape to the top of the Canadian Rocky Mountains, Banff with Ghanaian-Nigerian couple, Setor and Jennifer for their nature themed engagement shoot.
The warmth of their unbelievable chemistry and their fun-loveable-easy going nature is evident, in spite of the cold temperatures.
Jennifer and Setor's got married on the 13th of August 2017 in Alberta, Canada. The ceremony was an infusion of elegant hints, some enchanting feels and a sprinkle of vogue.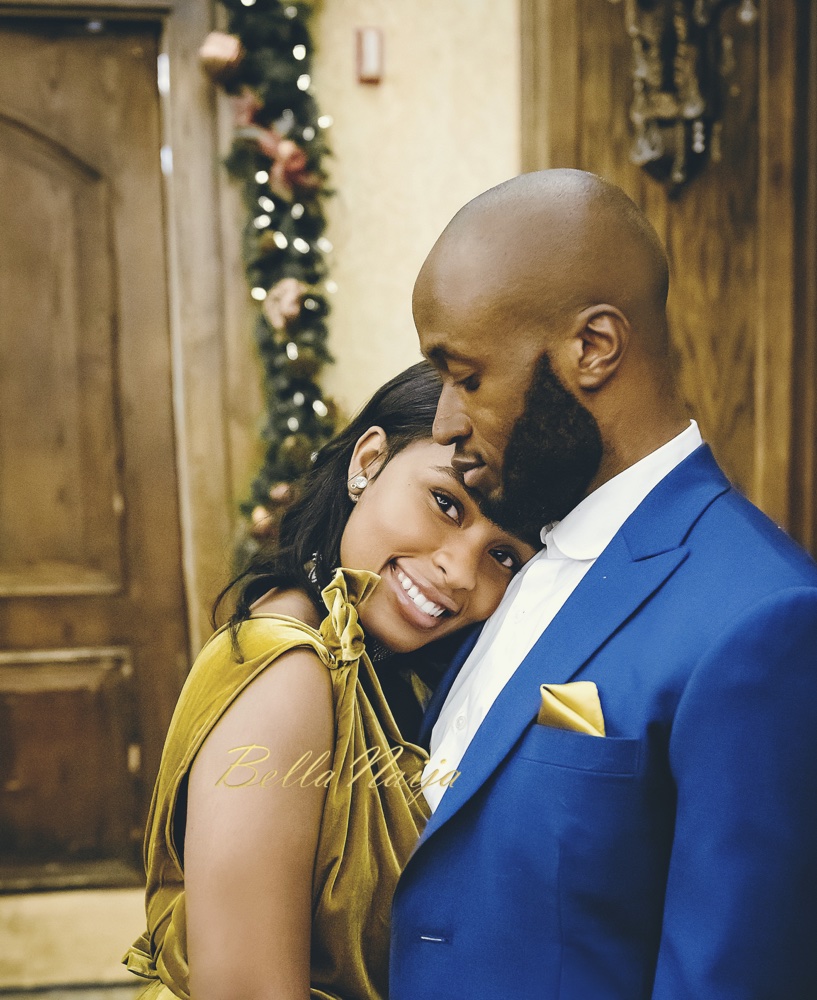 Our story:
Setor's perspective
My curiosity led me to know of Jen in 2011.
She went to high school with a good friend of mine and I would stumble upon her social media pages every now and then.
This would then turn to stalking, as I found myself on her pages more frequently than I could control; she really piqued my interest. I attempted to make small talk ever so often in efforts to try to get to know her, but she seemed to have her walls up. I eventually gave up social media for a few years and lost contact with her for a bit. In 2014, I decided to reactivate my Instagram account and I came across her profile once again. I decided to follow her. I was sure she was in a relationship at the time, so it was not a move I made strategically.
I skimmed through her profile and liked a few pictures but did not expect much in return. When she commented on a picture of mine, my instincts kicked in and I tried to strike a conversation with her.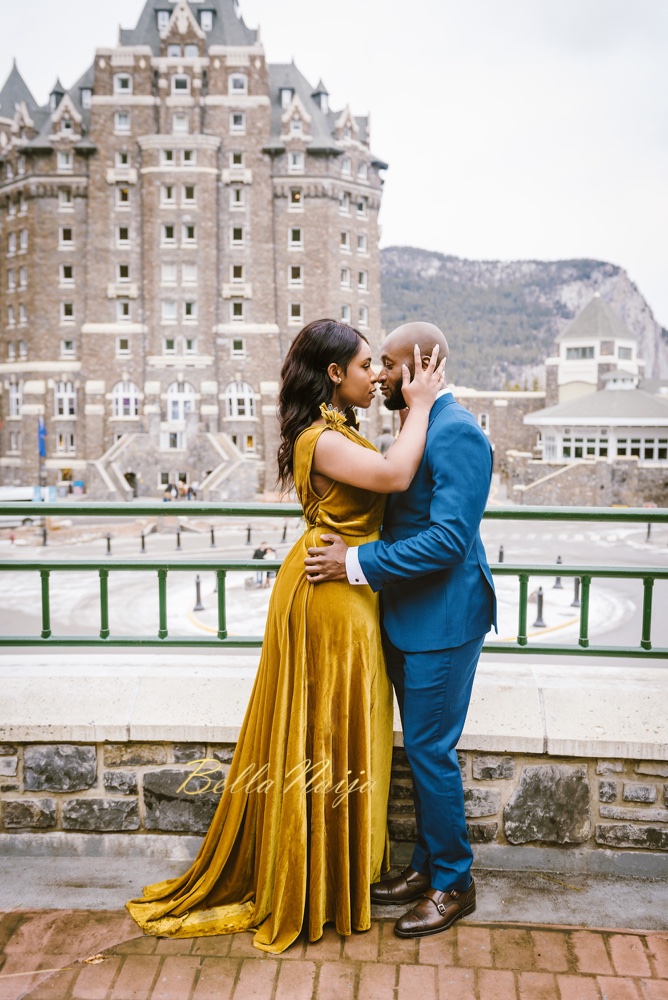 I sent her a private message and we began having one of those our small talks, which led to her eventually giving me her number.This was quite an accomplishment for me because I had already been snubbed years prior. We chatted for a bit via text and then she went missing for some time. The next time I heard from her, she hinted that she had moved out west. Instantly, I knew God was working.
When I found out she had moved to Edmonton, it was a no-brainer for me make my move. Being the ambitious and dedicated woman that she is, she was dedicated to kicking off her career and settling in (according to her standards) before anything else.
She spurned my advances to show her around the city, citing that she would only do so as a reward; if she found a job. I psyched myself that all I needed was one shot to "show my genius" (same thing I tell my employers) and I wasn't going to mess things up when I got the chance.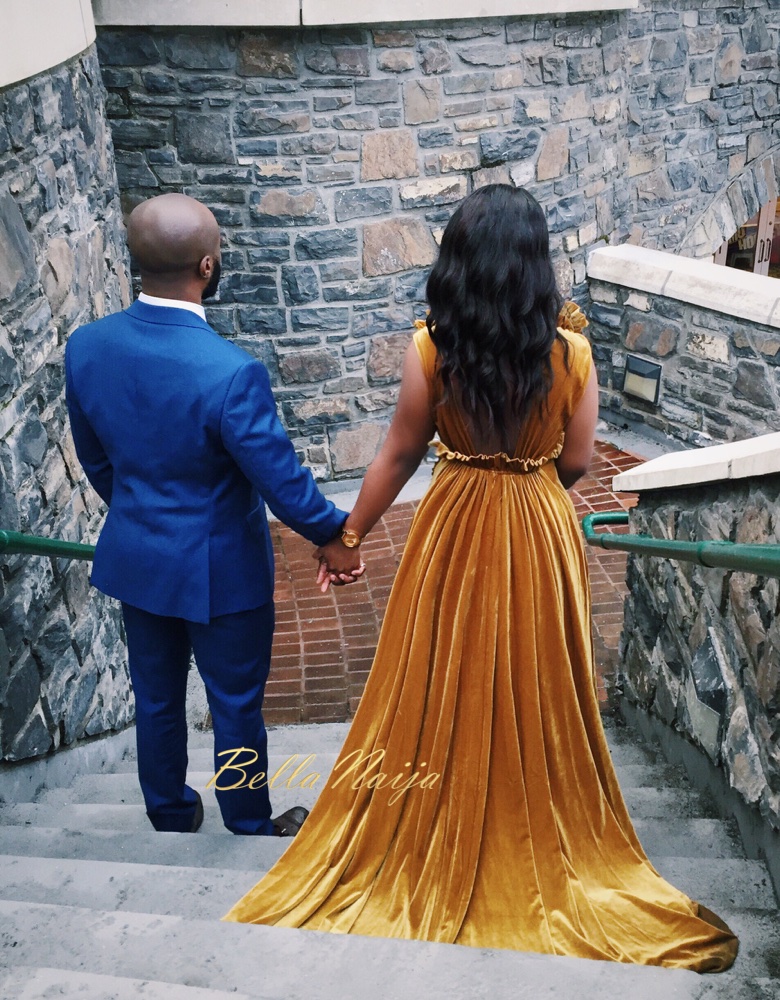 She eventually agreed to meet up at a nearby Cactus Club Cafe for dinner. When I laid my eyes on her for the first time in person, I realised that she was even more beautiful than I imagined. Nonetheless, I smacked myself with some fake courage, managing to stay calm. She was visibly shy, but still very poised. That evening, we had a very engaging conversation, leaving no room for awkward silences.
Whilst getting to know her, I worked out of town most of the time, so commuting to work became harder inadvertently, and she made me look forward to coming back to the city on my days off. Weeks passed and our friendship blossomed. I could tell that there was substance to this woman.
I felt a feeling that made me certain that this was going to be a unique friendship/relationship. We have never looked back since and I am glad that I took my shot. Jennifer has been a big influence on me ever since.
I pray that God continues to enrich our friendship and blesses us in our union forever.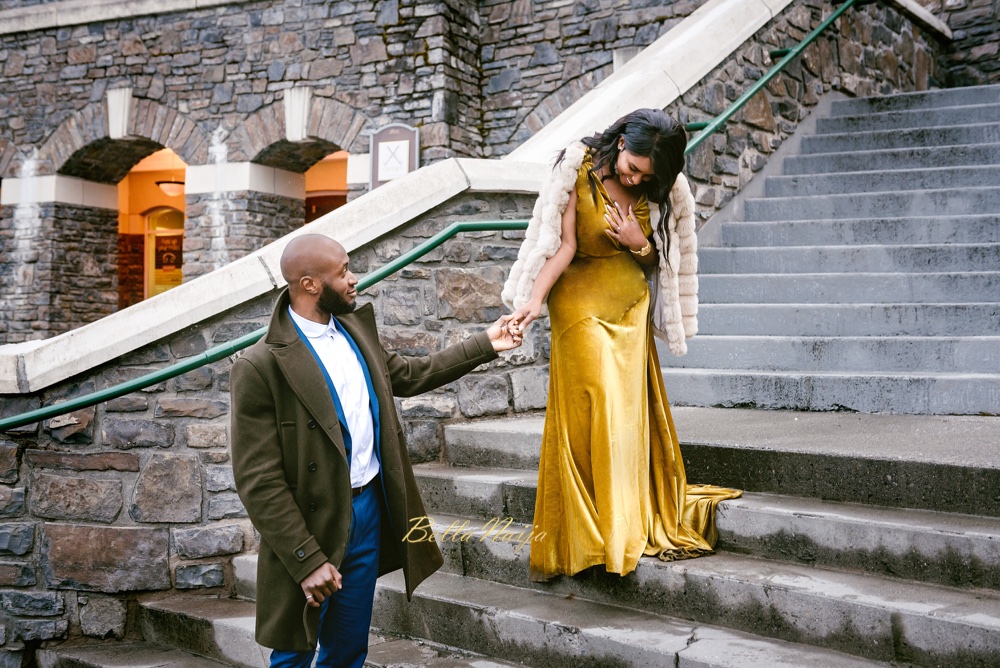 Jennifer's perspective 
​
I had first heard of Setor in 2011 through a mutual friend of ours who I went to high school with. We made small talk through different forms of social media here and there but nothing ever materialised. Fast forward to August 2014. A few weeks before my move to Edmonton, I attended a FIFA Women's World Cup game in Toronto, Ontario where the Canada Women's team faced the Ghana Women's team. It was the most colourful, liveliest soccer match I had ever attended.The Ghanaian fans cheered their team on by singing and dancing to hymns enriched with culture through the entire match. I had posted a video on Instagram featuring some pre-celebratory Ghanaian supporters downtown Toronto heading to the soccer match and received a notification telling me that Setor had commented on the video.
The idea of conversing with someone via Instagram seemed a bit frivolous to me, so I decided to give him my number and advised him to message me at his own will.
He followed up with our conversation immediately that evening and we spoke for about 10 minutes through text. Any and everyone who knows me well will attest to my poor conversational habits through text.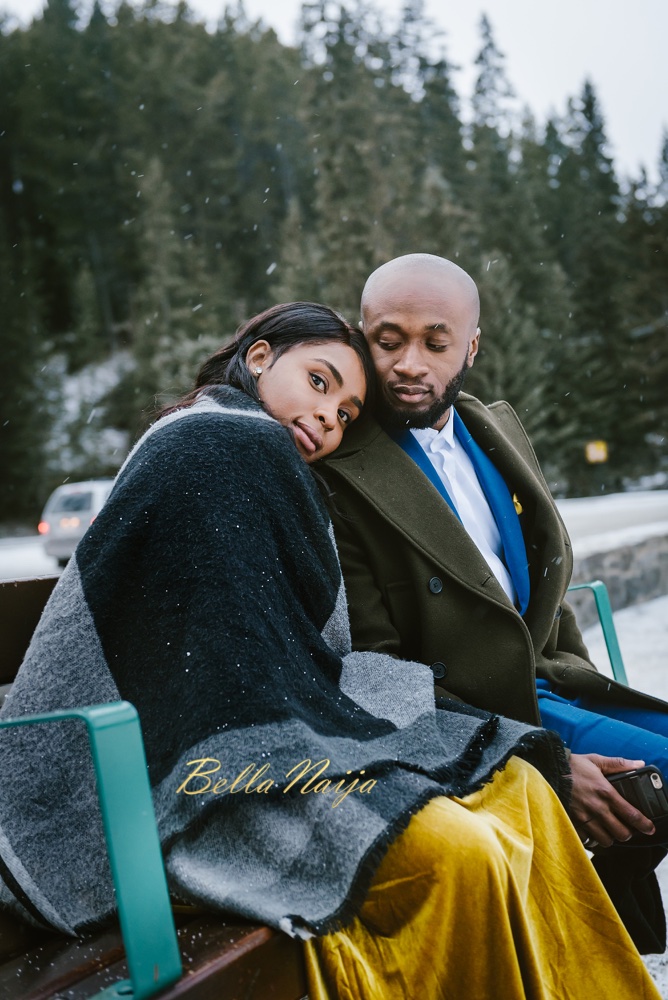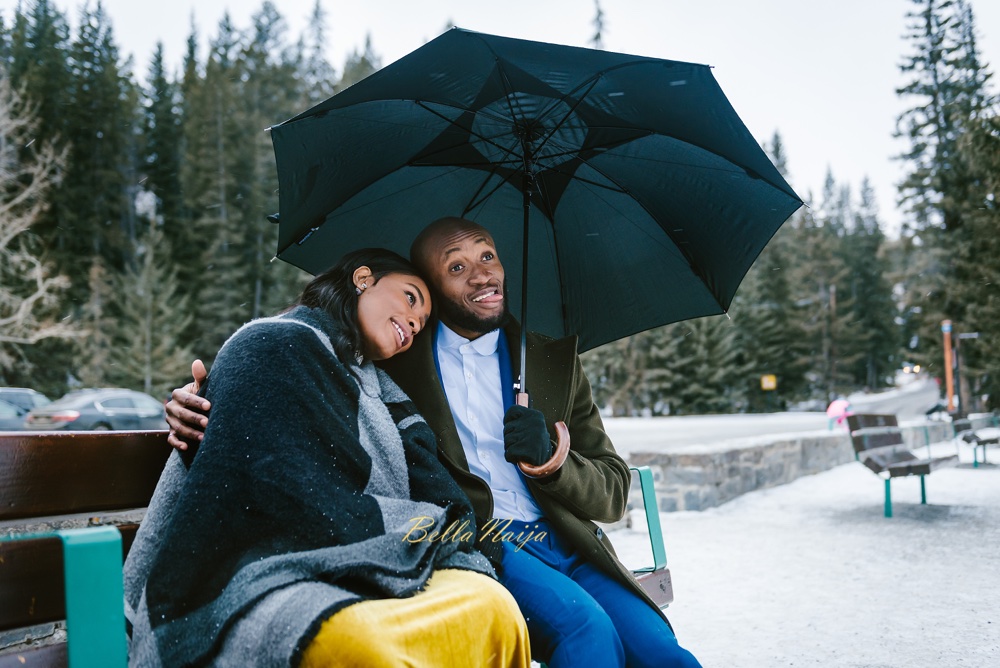 At this point, I hadn't heard from Setor for a few years and to be quite frank, I had forgotten about him. I responded to his comment but didn't think much of it and went about my business.
About a day or two later, he reached out to me via InstaDM and we began a very indirect but inquisitive and enjoyable conversation that evening.
That evening would prove my habit no different as I abruptly stopped responding to him and left the conversation on a hanger. It took about 10 days before he would hear from me again.
He eventually followed up with a casual "Hello" after I had moved and so began our descent. When he found out that I had relocated to his neck of the woods in search of career advancement, he was quite shocked.
With no time wasted, Setor immediately began his mission to get me out of the house for a formal meeting and informed me that he also resided in Edmonton. I remember smiling to myself when I found out he also lived in Edmonton and questioned if this was fate taking its course.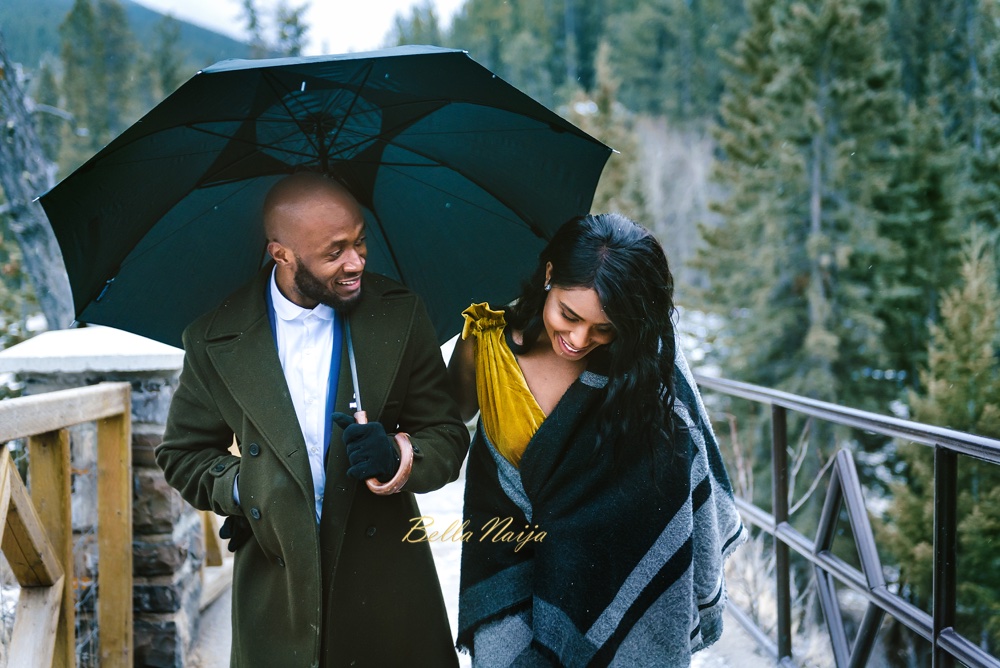 Eventually, I gave in and agreed to meet with him for dinner at a restaurant close by. I can honestly say that I had a weird but confident feeling even before meeting Setor that he would be the one.
That evening we connected deeply on a mental level as we both weighed out each of our goals and aspirations. There was no room for awkward silences as we were both so deeply submerged in uncovering the mystery of one another, barely giving each other any chance to come up for air.
I could tell he didn't want the evening to end …and neither did I. Even after this, I was still reluctant to let him in completely and only spoke to him through Whatsapp for a while.
Regardless of how I felt or how far away I would try to push him, he was determined to be a listening ear and a shoulder to lean on. He would offer to drive me around when I had interviews, take me to work, assist me with my chores, accompany me to grab food, offer to bring me food, spend time with me on my lunch breaks, take me to church, run errands for my mom without her knowing …you name it!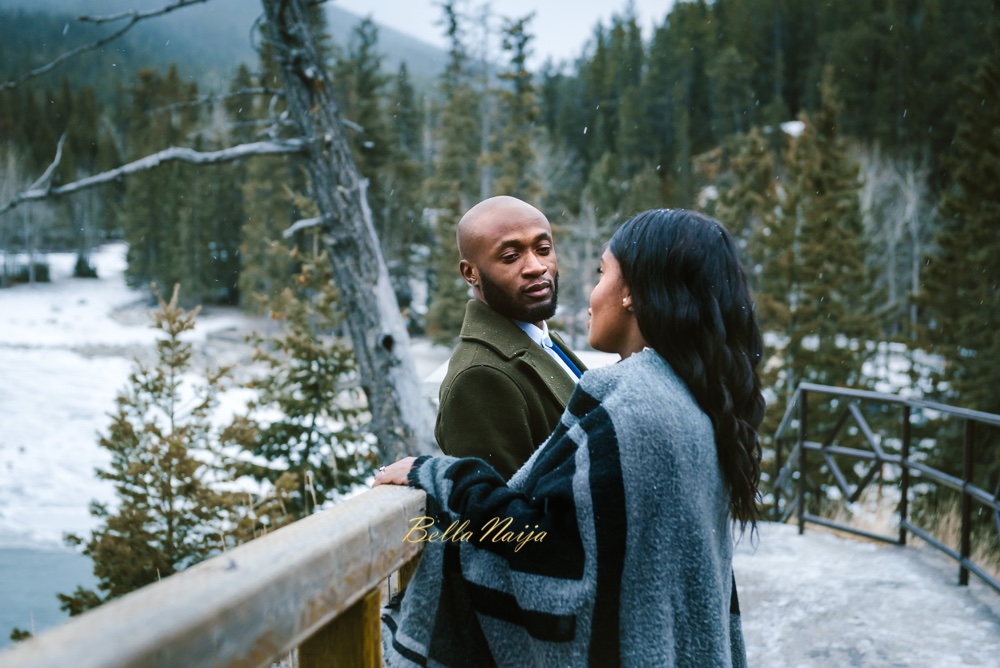 It was easy to see that this guy was a winner. God had truly sent me an angel.
When he got a chance to meet my sisters (gehn! gehn!), he treated them as if they were one of his own. He has built a solid and admirable relationship with my father. His respect for my mother is infinite. My grandmother loves him.
My best and closest friends and family fell in awe within minutes of meeting him. And me? Well, I have fallen deeply and completely in love with him. I cherish his kindness, his caring heart and his zeal to pursue what he desires.
To this day, his love is unwavering, his companionship is unmatched and his humility and love for God come before all. He is a person of great intellectual ability and I am so grateful to have found a partner who respects and uplifts with every chance he gets.
I pray God continues to strengthen our bond through and through.
​
My man of steel with an incomparable heart of gold – forever just won't do.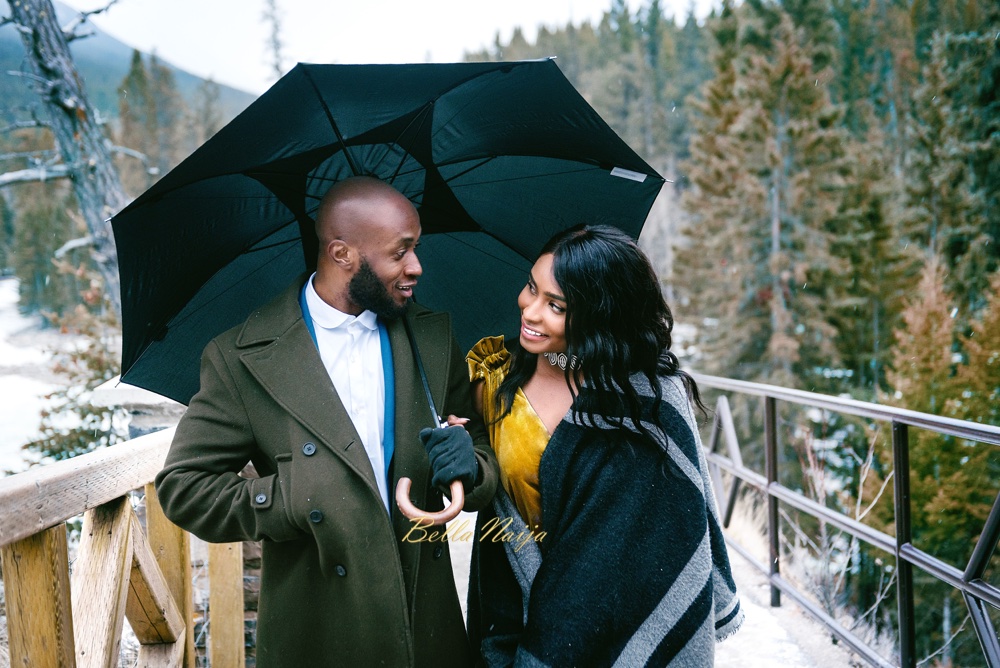 The Distraction before the proposal
Setor is an avid fan of Beyoncé. Weeks prior to the concert here in Edmonton, AB, he had begun making jokes that he had been coordinating with Beyoncé's team to pull me on stage and get down on one knee in front of 60,000+ people when the song "Single Ladies" came on. I would chuckle briefly here and there but failed to take any of his jokes lightly. In retrospect, I admit it seemed a bit ludicrous and farfetched, but you quickly put reason aside when faced with situations like this.
Being caught off guard is one of my least favourite things in the world, so I buckled up and managed to convince myself to shove reason aside and began preparing for the possibility of this moment; including what my potential response would be in front of a crowd that big. Comedic. As we approached the stadium that Friday evening, I began experiencing some anxious burst, now questioning whether he was really going to propose to me at a Beyoncé concert!?!? Two songs into the set, I came to the very unfortunate realization that it really was a joke and he was just tugging at my heartstrings. Who said men can't be evil? LOL. After the night ended, I quietly tucked away any anticipation that may have been lingering and settled comfortably with the idea that a proposal was not happening anytime soon. Boy was I wrong!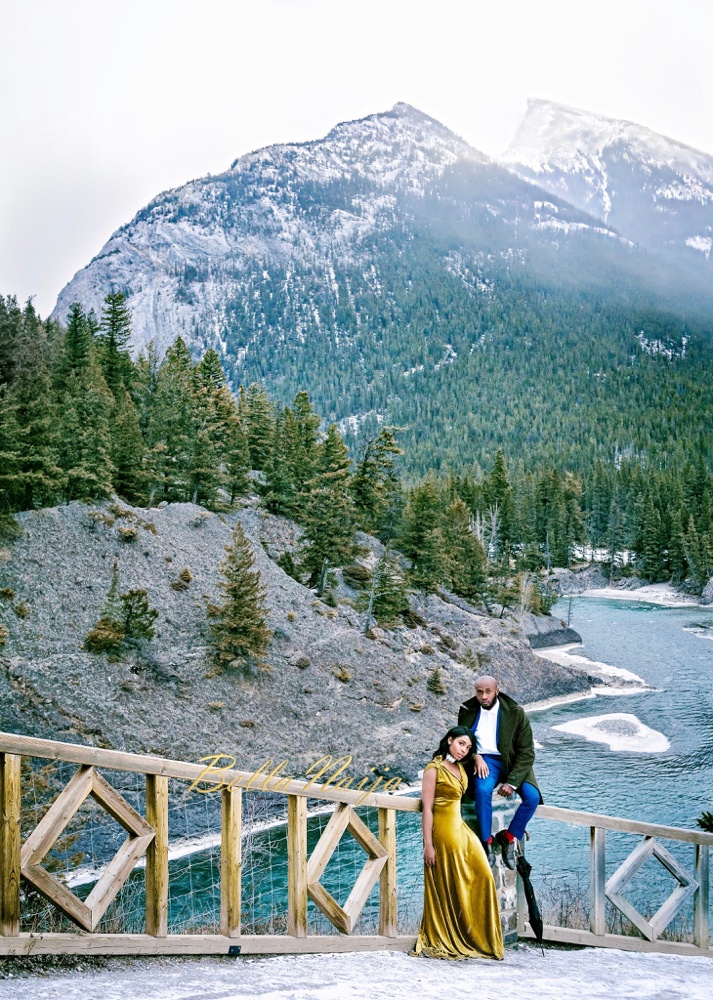 The Real Proposal
We had barely gotten any rest after an exhilarating night when he woke me up the next morning to proceed on a garden tour we had planned to attend. It was wet, cold and gloomy outside. Visiting an outdoor garden was the last thing on my mind. As a matter of fact, after screaming at the top of my chilled lungs the night prior, the only thing I was looking forward to at that moment was staying cozy under my very comfortable bed sheets. Of course, I had no idea at this point what was planned and all that would transpire within a matter of hours. When he realized we were running behind schedule and his efforts to get me out of bed were failing, he bribed me with a promise to brunch after our tour at one of our favourite brunch spots a few miles outside of the city. Yep, I'm a foodie! That's really all it took to get me up and dressed in a decent manner.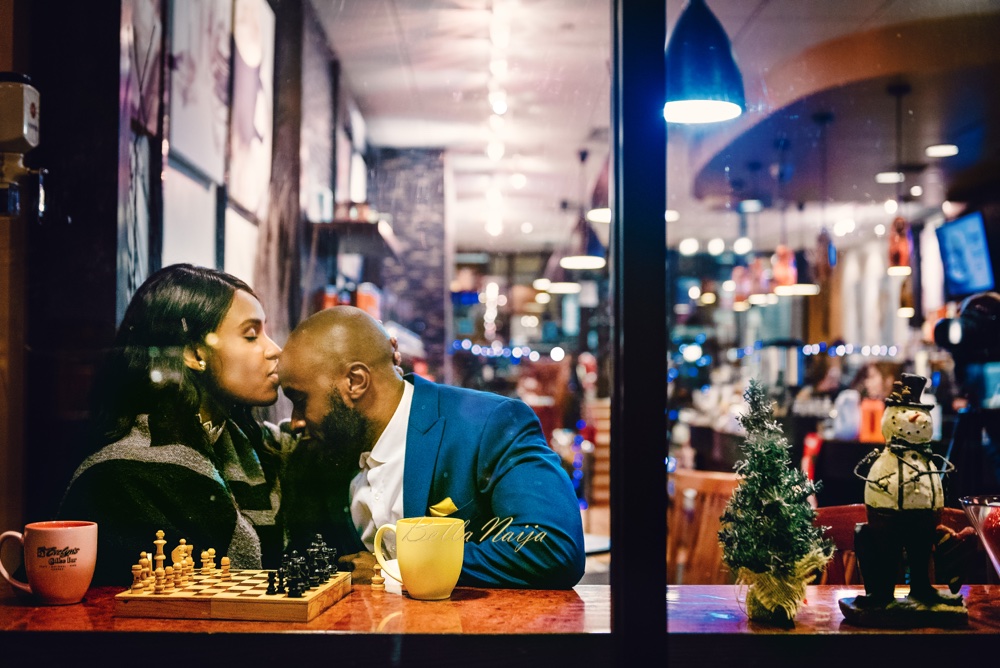 I could not be bothered to spend any time on my hair knowing we were running late and it was raining anyway, so I decided to put a hat on. He walked into the room and asked me if I was really sure that was what I wanted to wear. Still clueless, I made a snarky remark and told him I was ready to go. He smiled and said he would go and put a hat on too. I found this funny and teased him of biting my style. I would later find out that the hat was actually a secure spot for the ring box throughout our tour. I still laugh hysterically whenever I recall this memory. Setor had the ring on his head, under his hat for well over 2 hours! He's a clever one!
Shortly after wrapping up the tour, he had made a comment alluding to the possibility of us getting married in one of the gardens. Given the roller coaster of emotions I had experienced the night prior, I didn't even bother to digest his comments or entertain his shenanigans. I had begun to complain of being cold when he begged me to walk with him to one more garden. I agreed and our tour guide parted ways as we entered the Japanese gardens and begun our walk. The surroundings were so calm and provided such a serene vibe. I immediately threw out all notions of being cold and decided to live in the moment and enjoy the walk. The garden was so beautiful, despite the dreadful weather. It felt as though we were secluded and one with nature. It was very calming.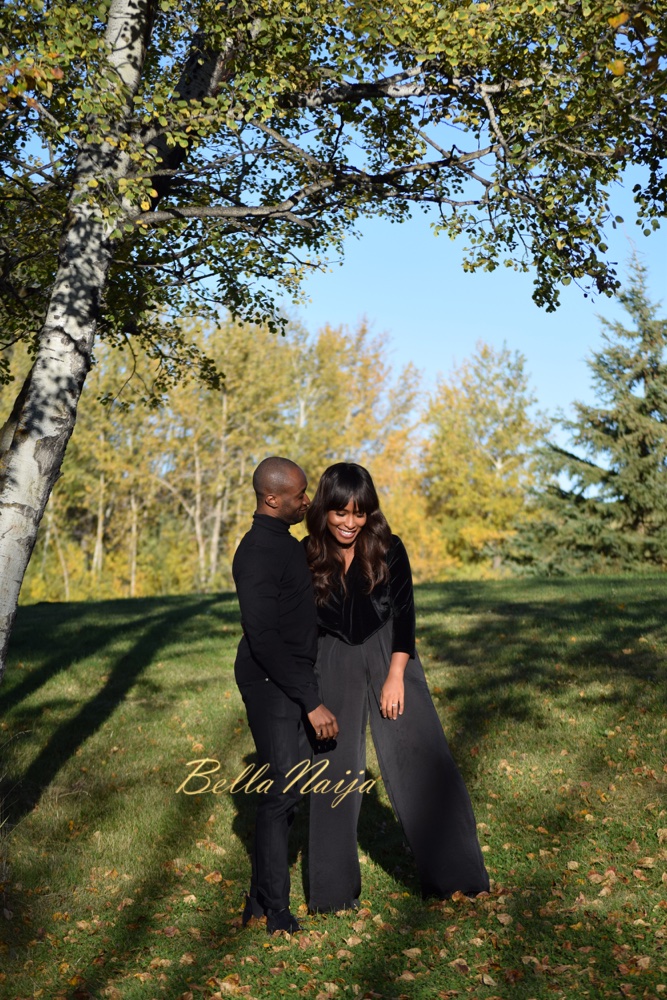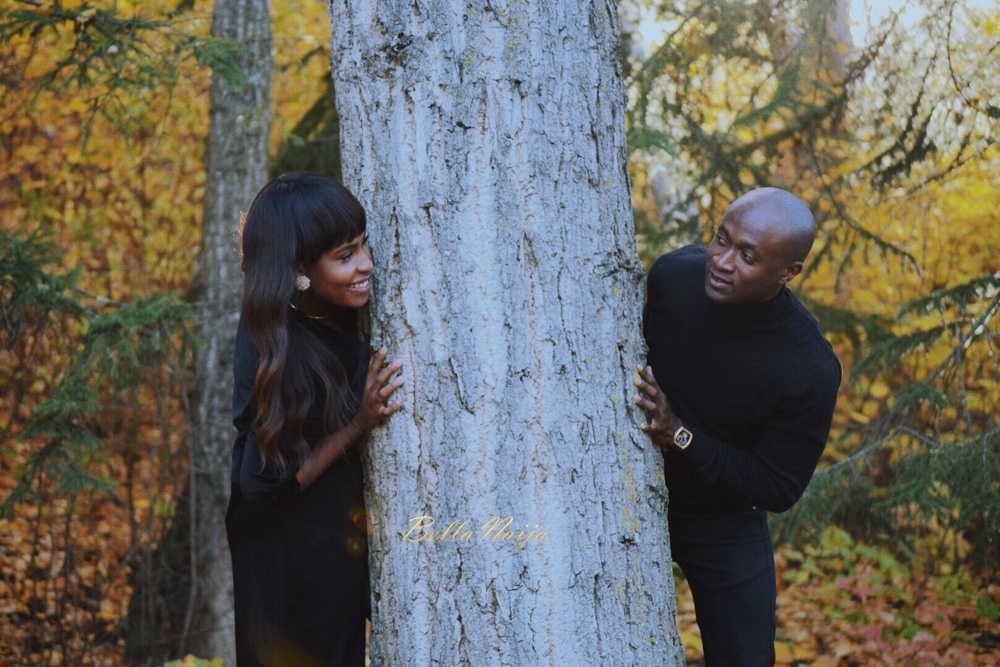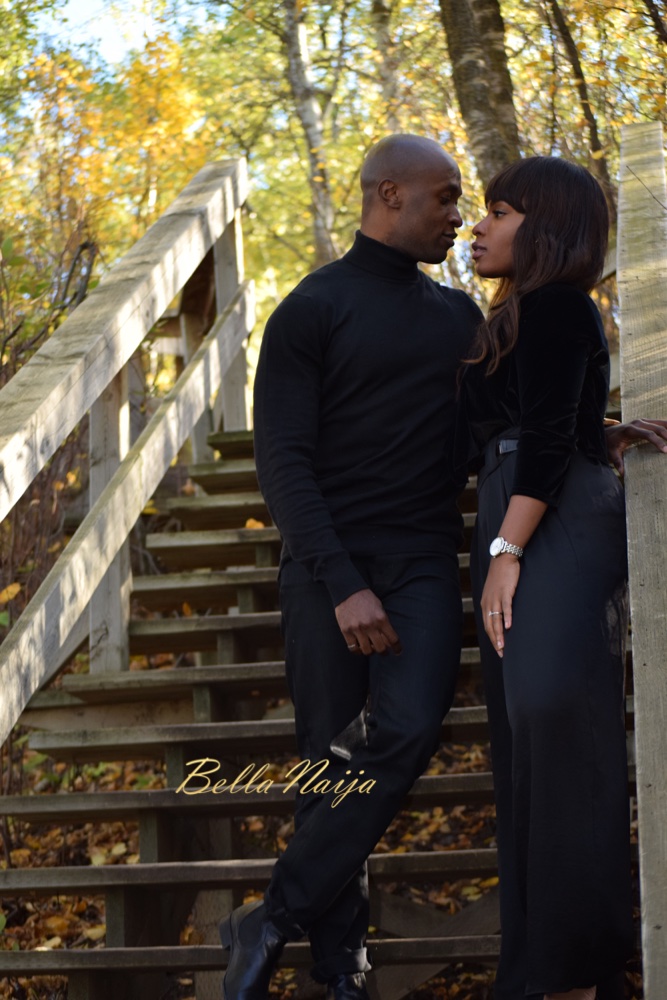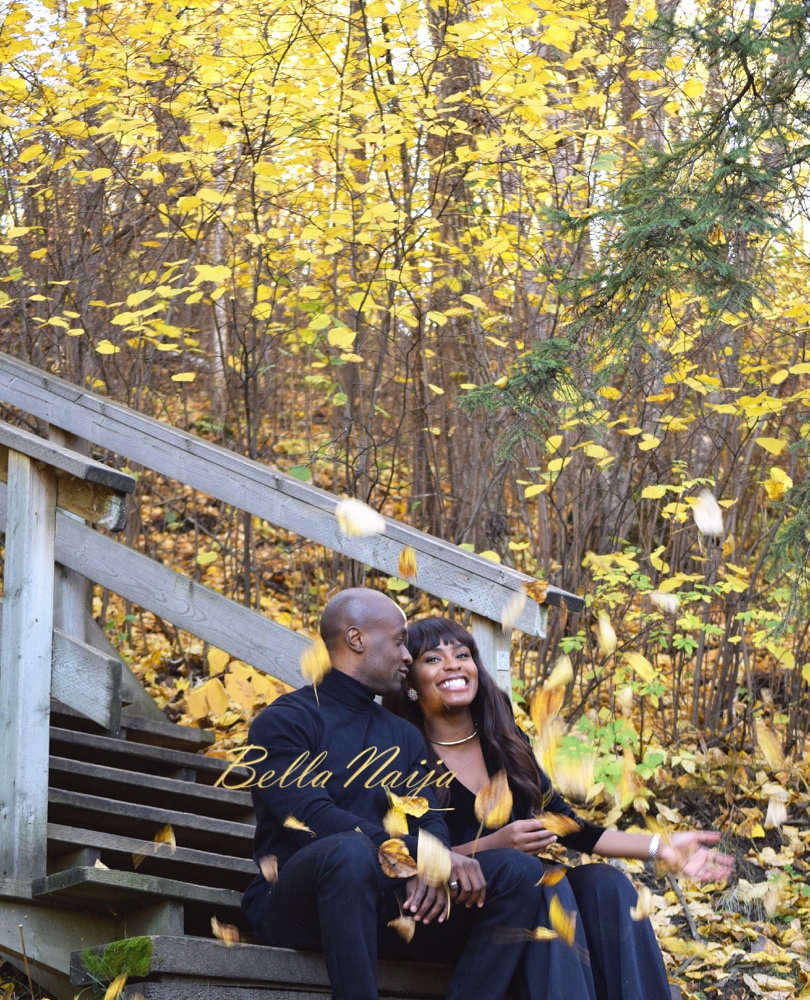 The ideal walk of the Japanese garden would prompt visitors to walk in a circle in order to get back to the point where you first began. We had only walked halfway when he asked us to turn around and head back to the exit, stating that he was also starting to get cold. I questioned why we couldn't just continue the walk, since it would be the same distance anyway but didn't want to make a big deal out of it. I was very zen at this point. When we turned around, I noticed a few people in hoodies running around and hiding but assumed that they were kids just having fun. Just before we crossed the garden bridge, he stopped at a rock and asked me to look down at it, pointing to something behind the rock with fascination. When I walked over to look at what he was showing me, my gaze came to meet a white canvas that had Drake's "If You're Reading This It's Too Late" album artwork printed on it. Intrigued and confused, I turned around to respond to this random sight only to see him grinning widely, signalling some sort of go ahead to the individuals I had noticed earlier.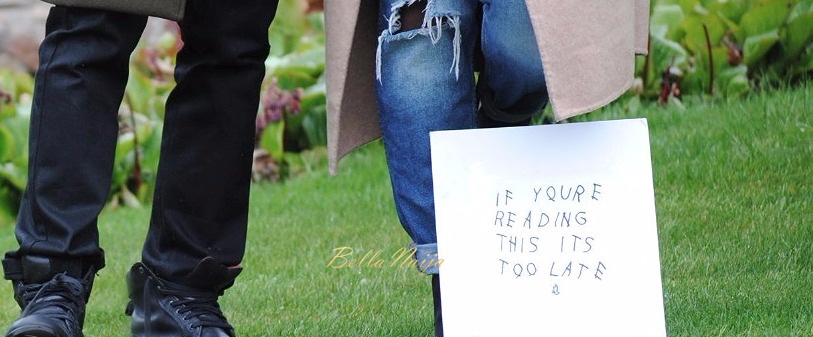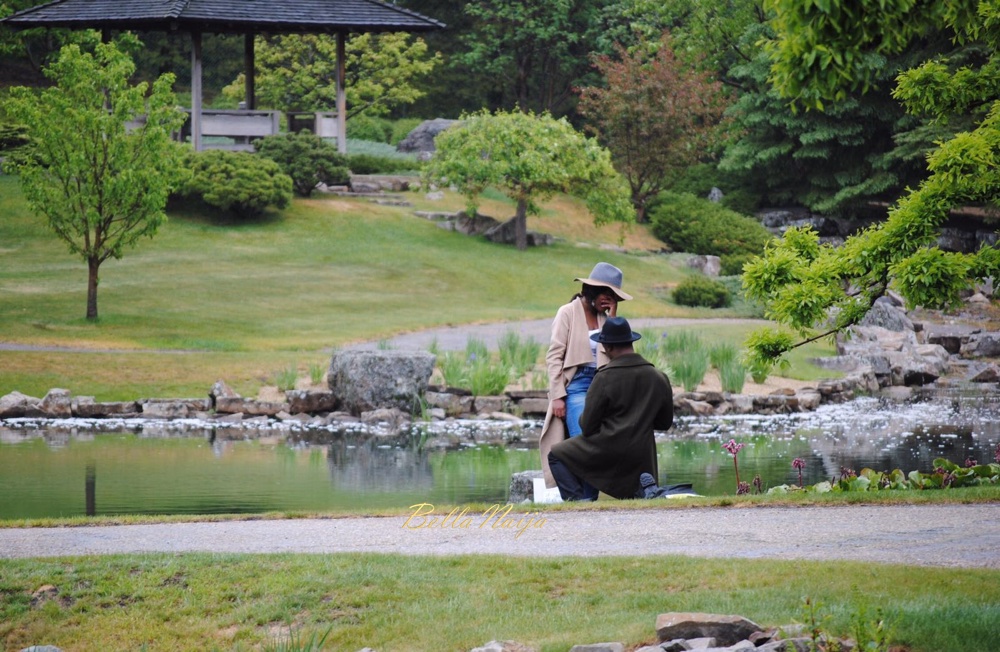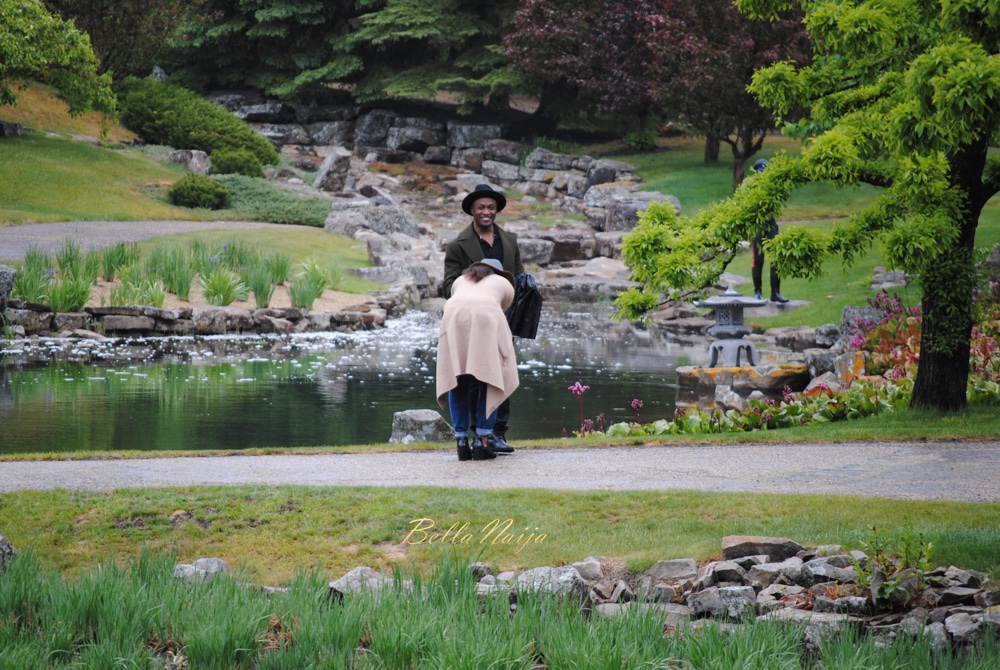 To my surprise, my sisters proceeded out of different vantage points, removed their hoodies and ran into their pre-planned positions. Paralyzed with shock and so confused, I began shaking and crying. I didn't even have time to ask questions before he got down on one knee, removed his hat and retrieved that ring box that had been strategically stowed away under his hat all morning. With my sisters present to share and document every moment, Setor asked me to marry him.
Our Wedding Style
I am still not sure I can summarize our wedding style into one category. I had the opportunity of planning the wedding from start to finish, so I definitely took advantage of inserting various ideas and themes as I pleased, where I could. I knew I wanted some rustic elements mixed with moderate elegant hints, some enchanting feels and a sprinkle of vogue. We initially wanted an outdoor ceremony and reception, with fantasies of dancing the night away under moonlight stars but chose not to play it les risque, as Edmonton is widely known for its indecisive weather. Sure enough, it rained right after we finished up with our bridal party photos.
Our outdoor wedding ceremony took place in the city of Leduc's Cultural Village and Stone Barn Garden. Although I stressed on lighting a bit because we were told that the desired hues we wanted to achieve were almost impossible, I look back in retrospect and can firmly say that we were able to encapsulate some of these details.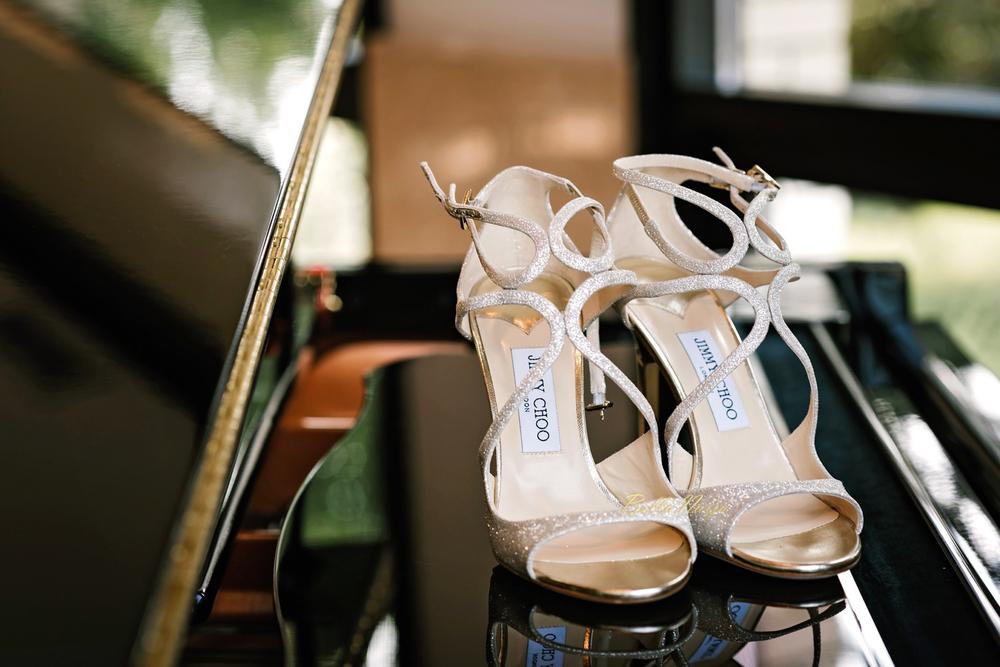 For The Culture
Setor is from the Ewe tribe in Ghana and I am from the Edo tribe in Nigeria. By default, our wedding festivities were richly infused with aspects of both cultures. We celebrated our traditional engagement two days before the wedding at my parent's house in Edmonton, AB. The atmosphere was very vibrant and colourful as the room was transformed by guests dressed in kente, coral beads and the traditional Nigerian gele. We performed some rites of passage as we would normally do if we were back in the motherland and exchanged gifts from both sides of the family. The neighbourhood echoed with sounds from both Nigeria and Ghana as both families came together to celebrate and dance the night away.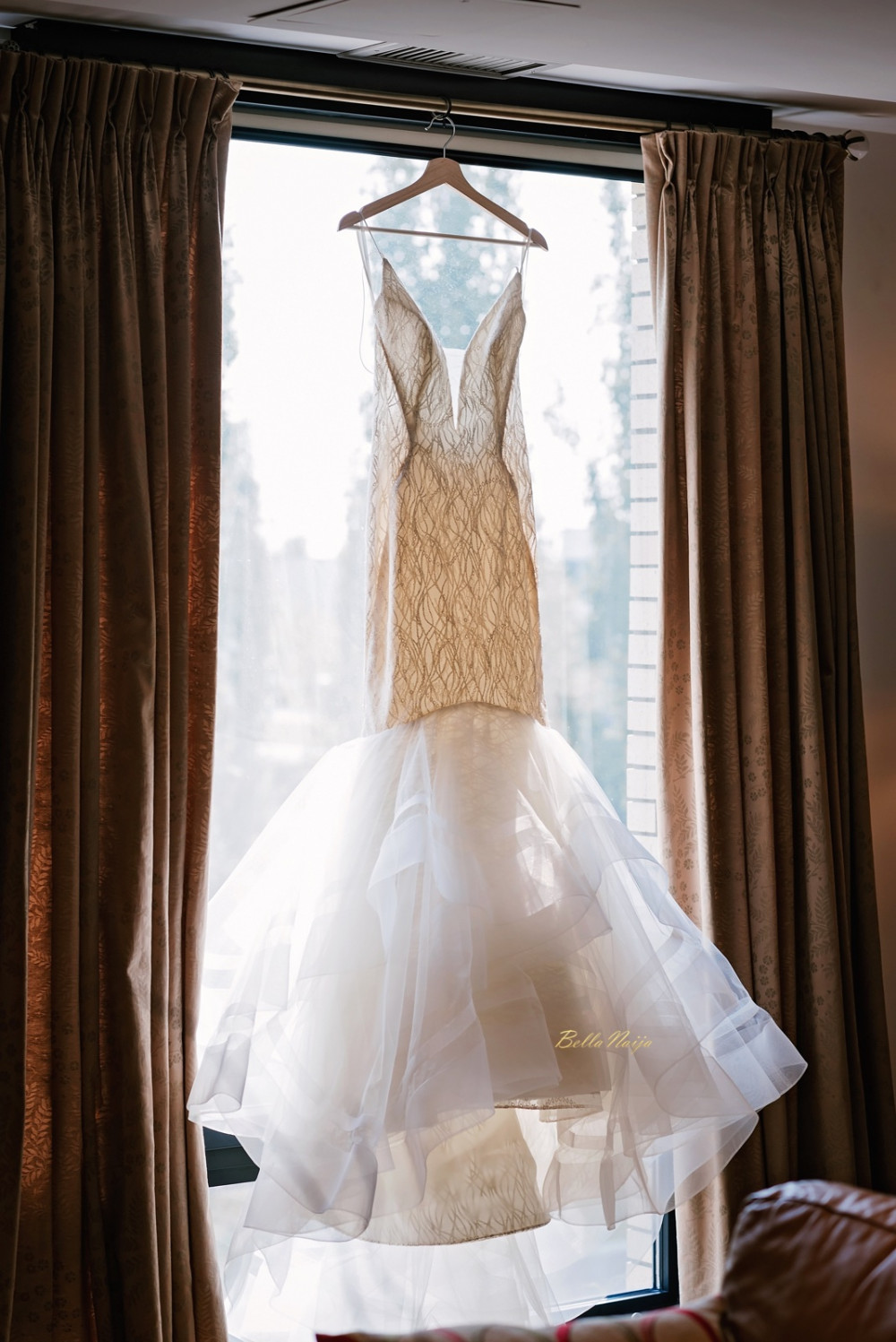 We incorporated culture on the wedding day mainly through music and dance. Since our traditional engagement was so close in date, we opted out of changing into any cultural wear on the night of the wedding. I stayed in my wedding dress for the majority of the night and Setor remained in his tuxedo (although his bowtie and jacket came off immediately at the ending of the evening's formalities.)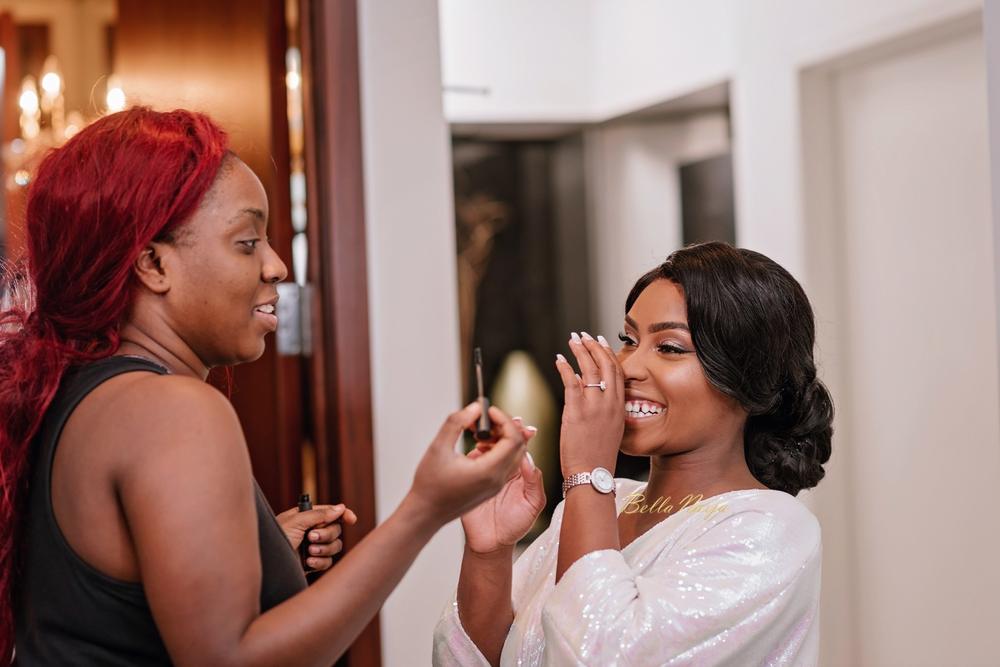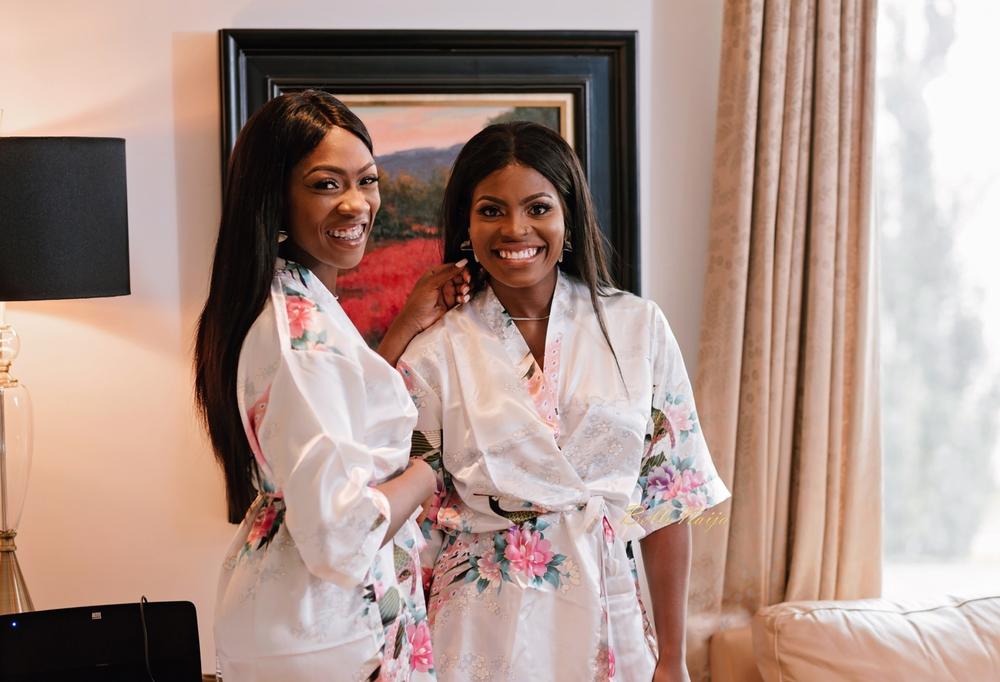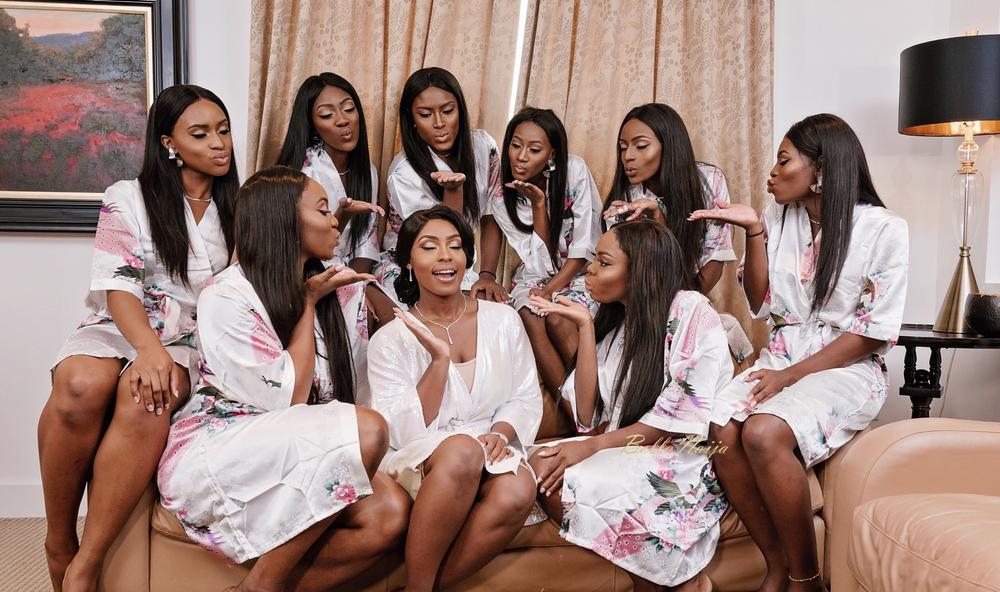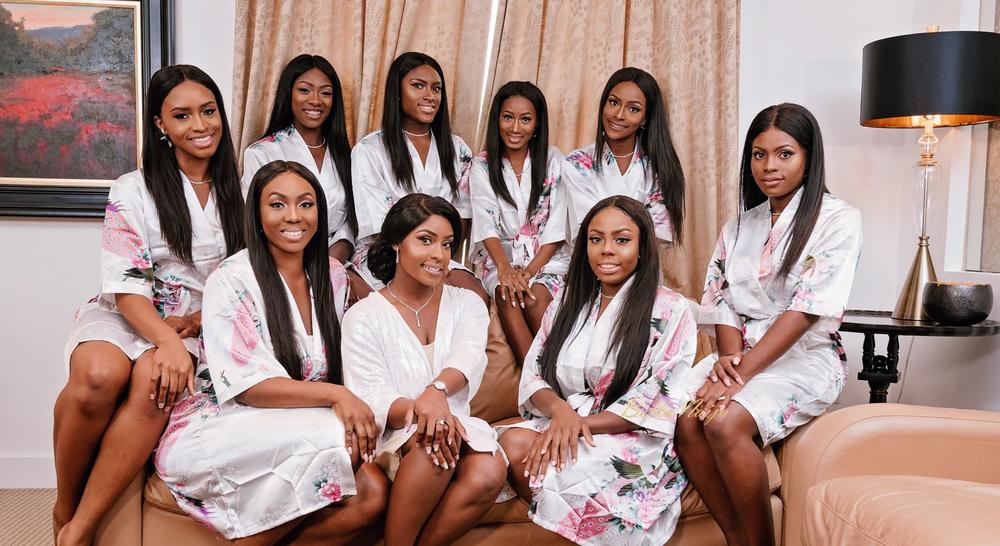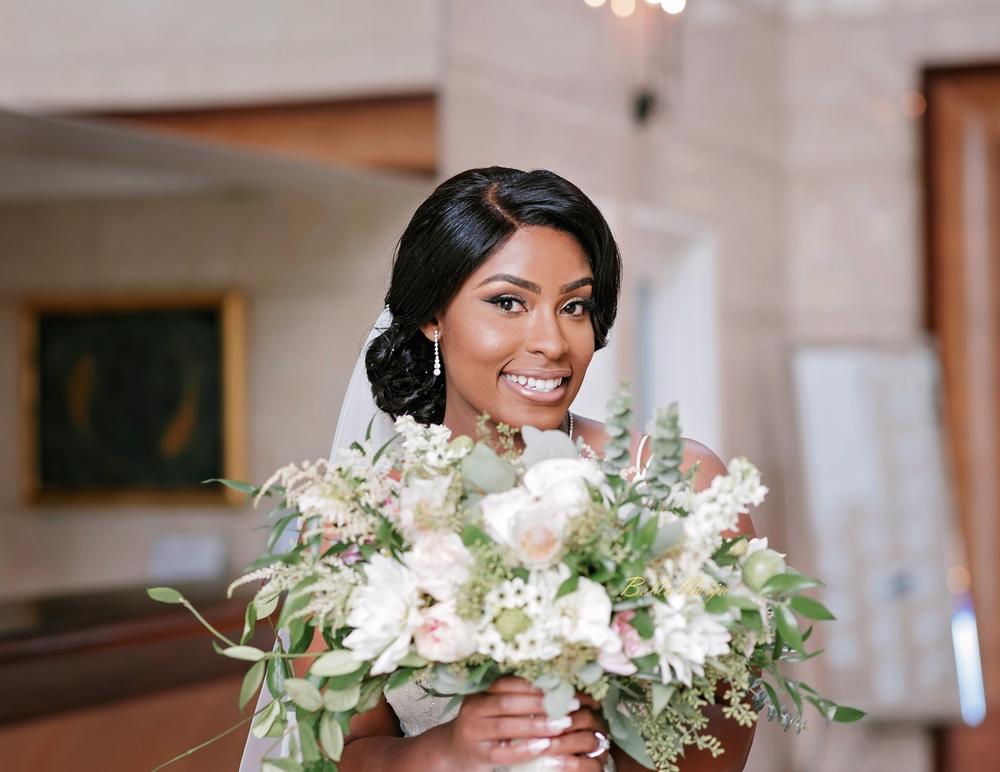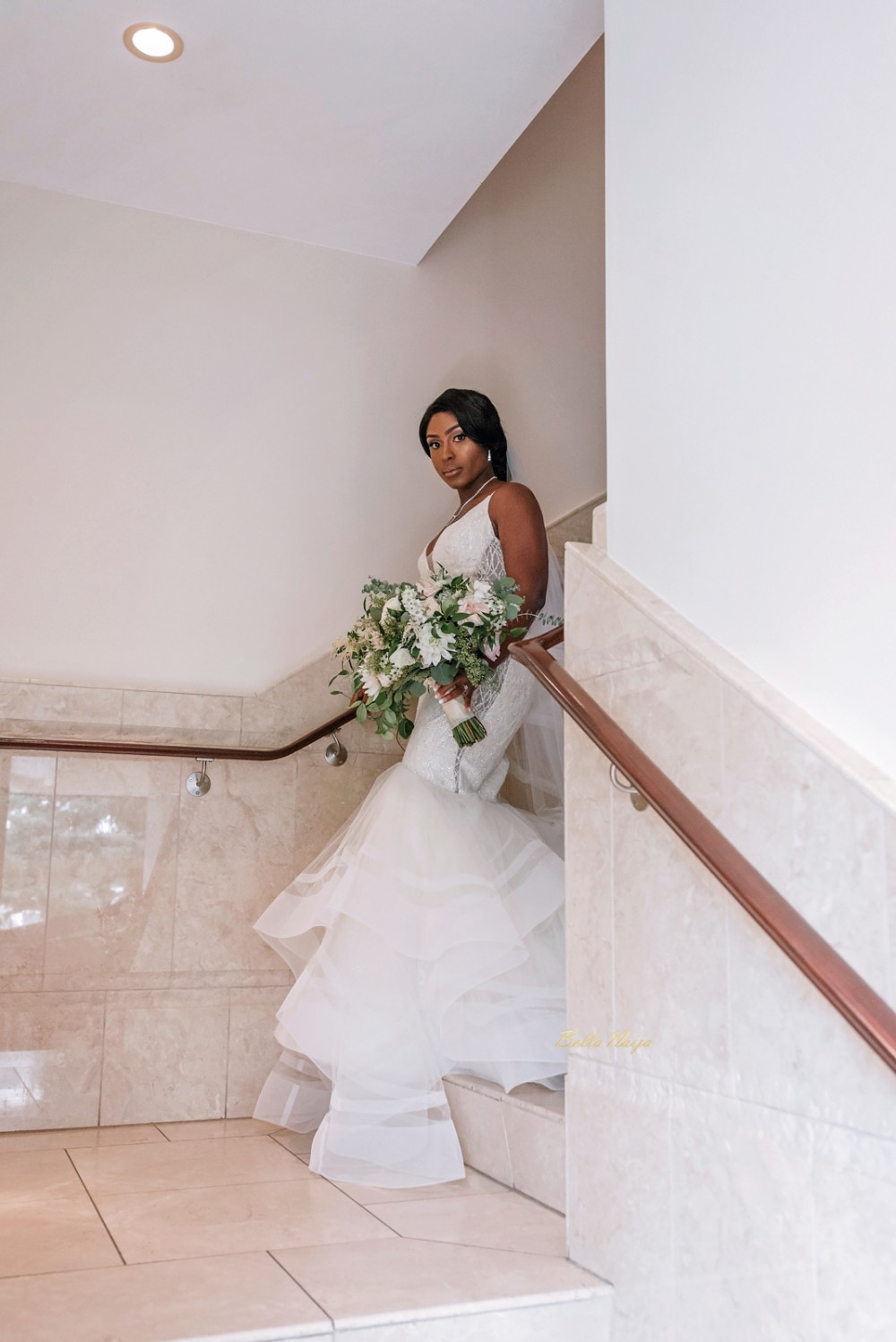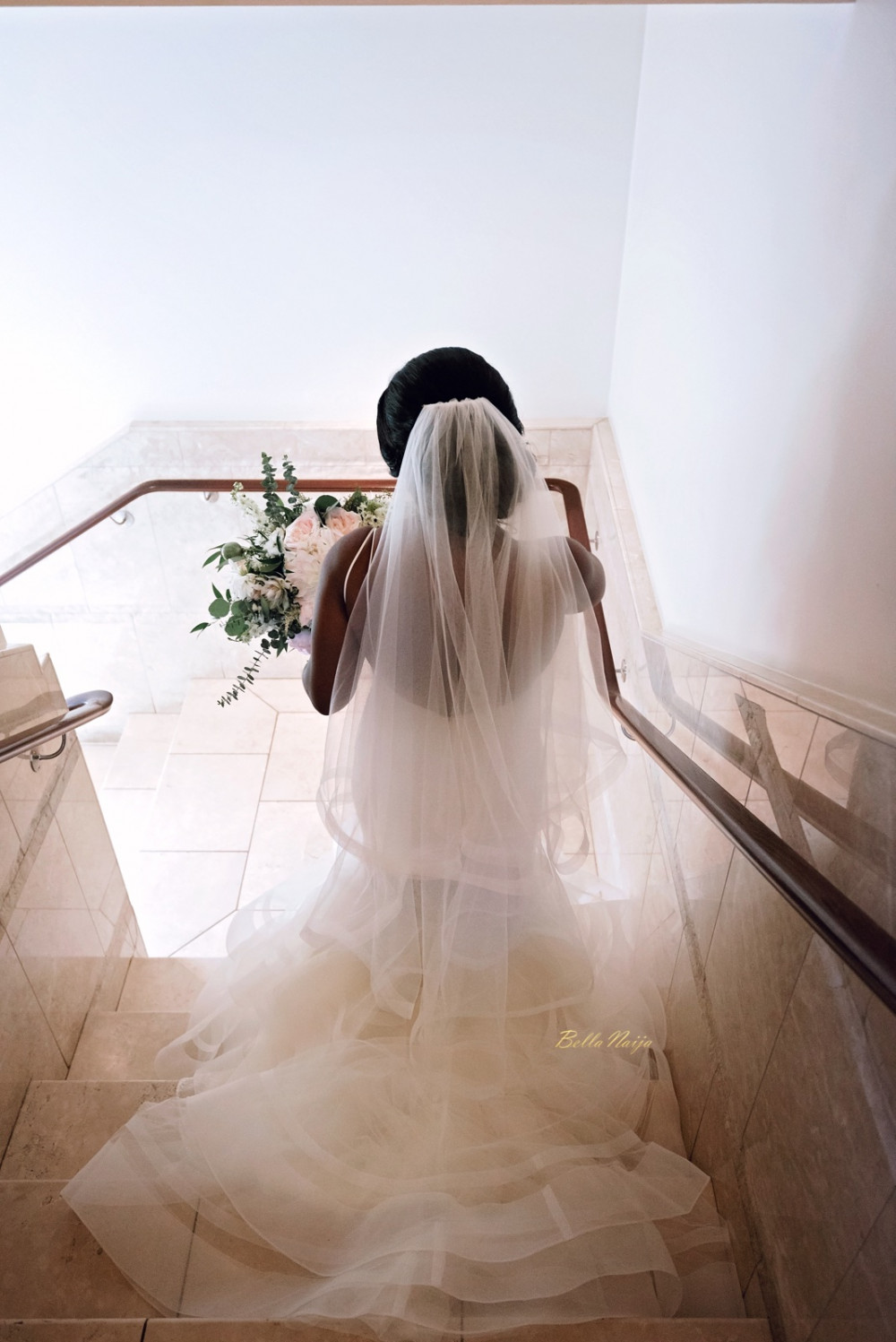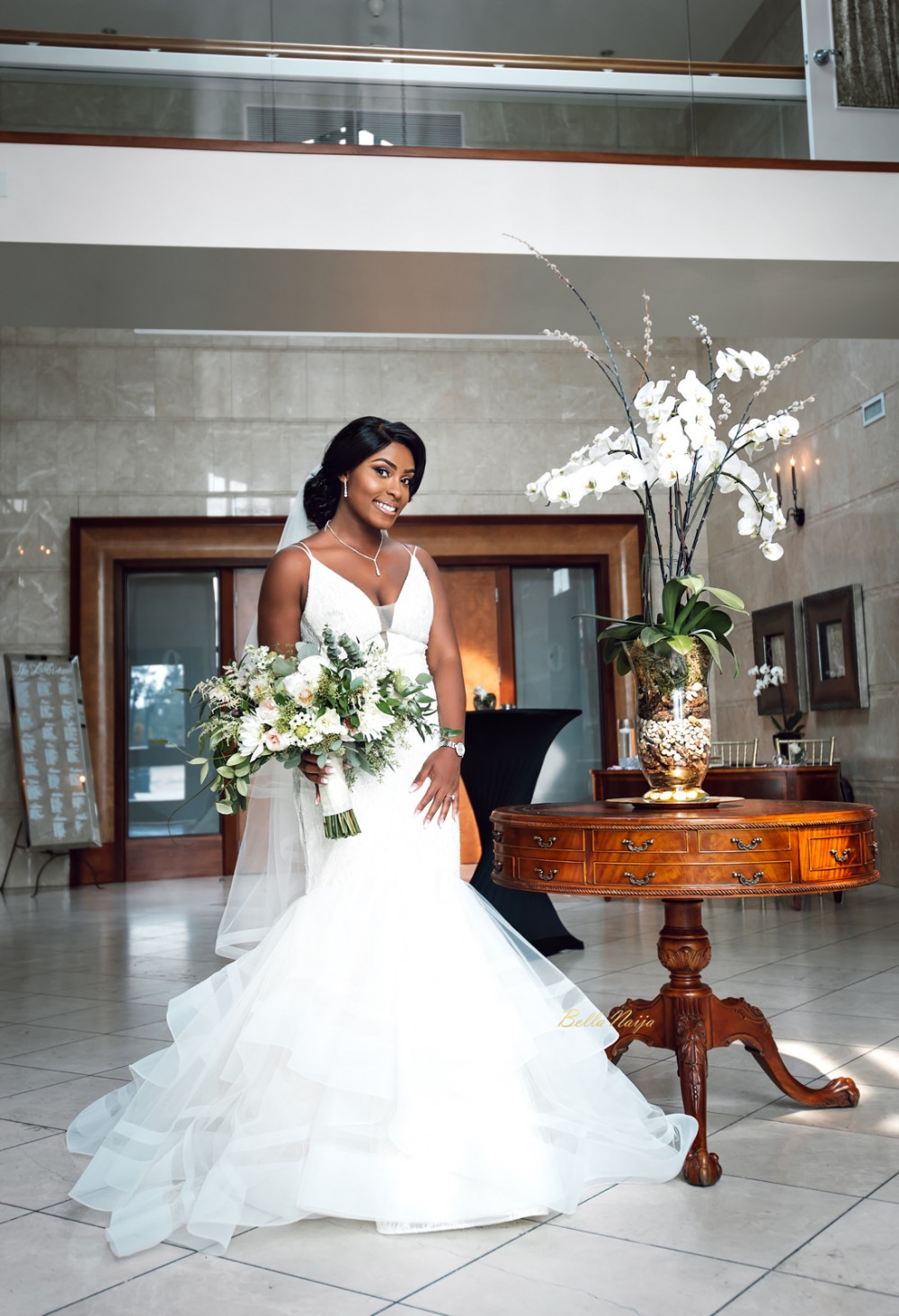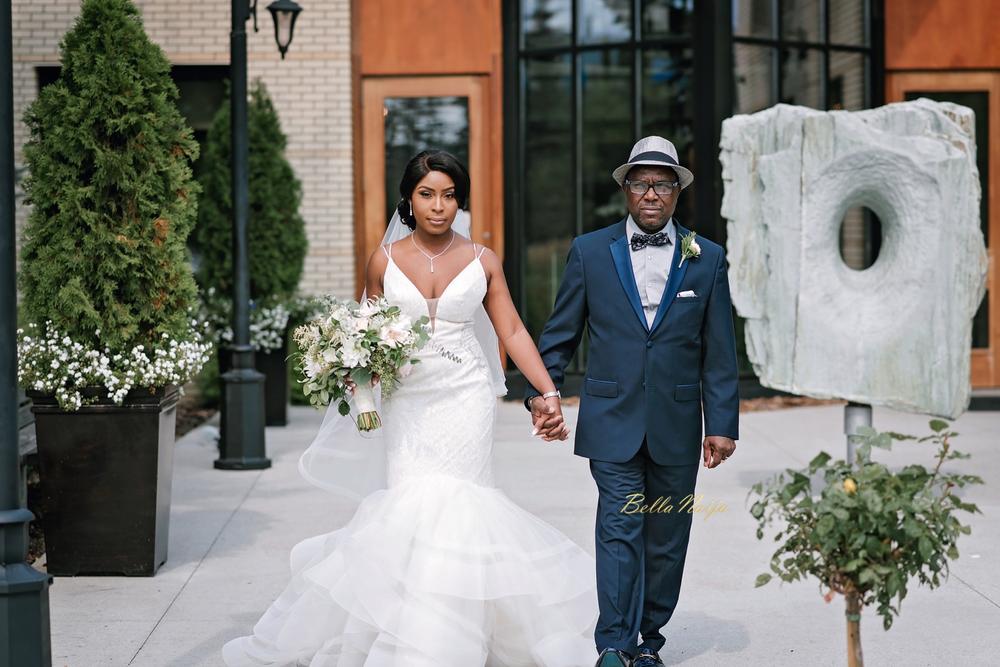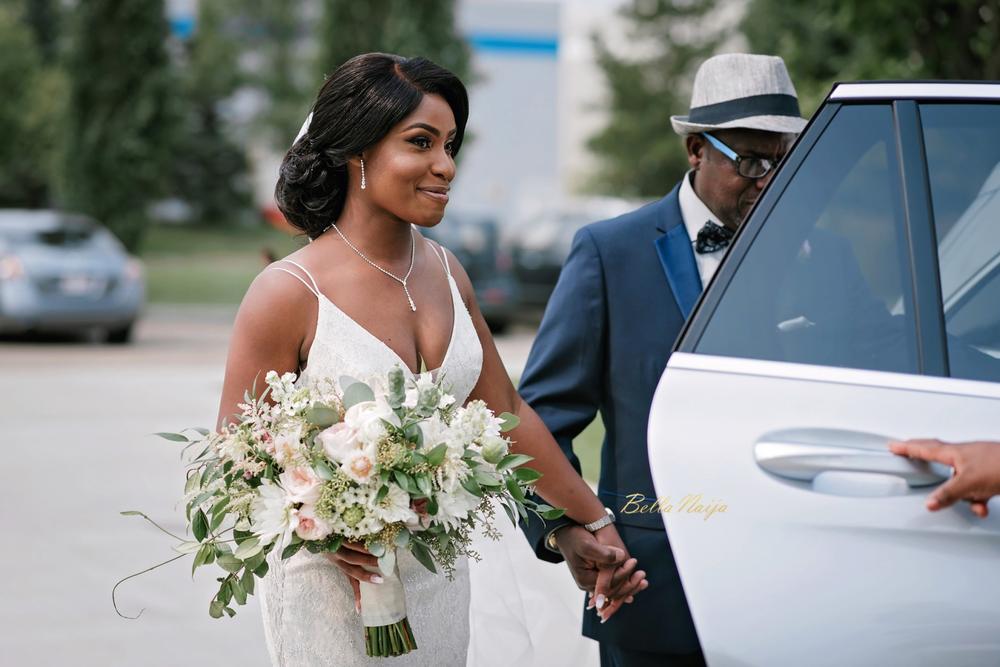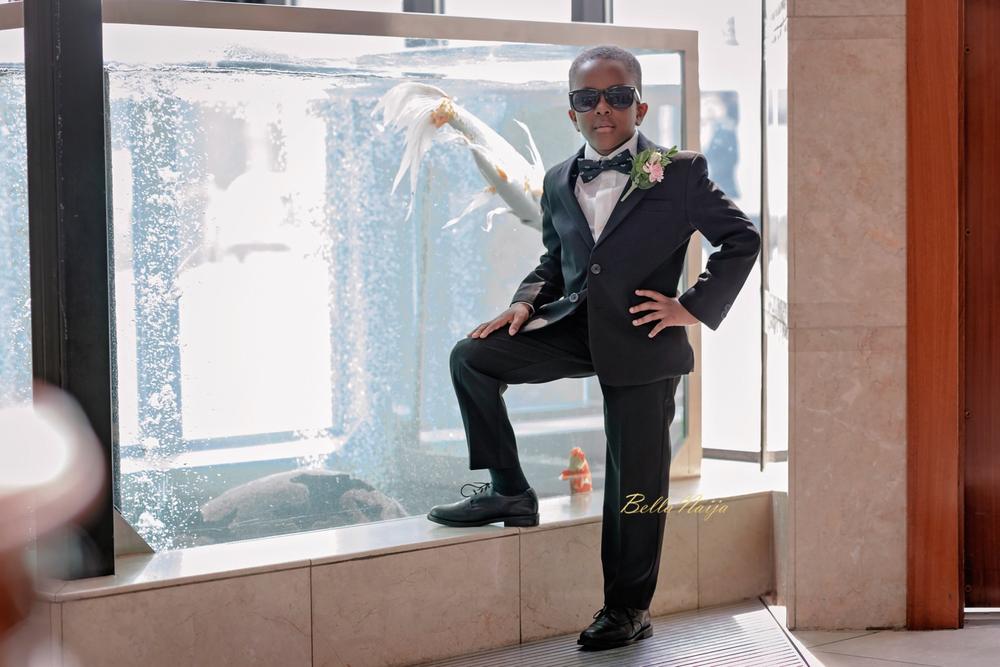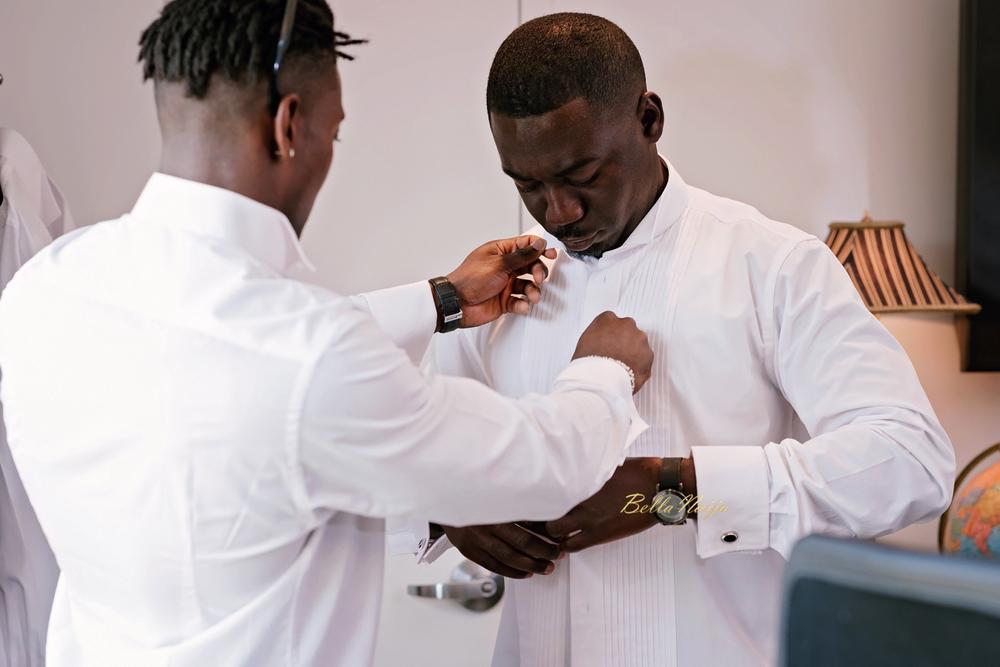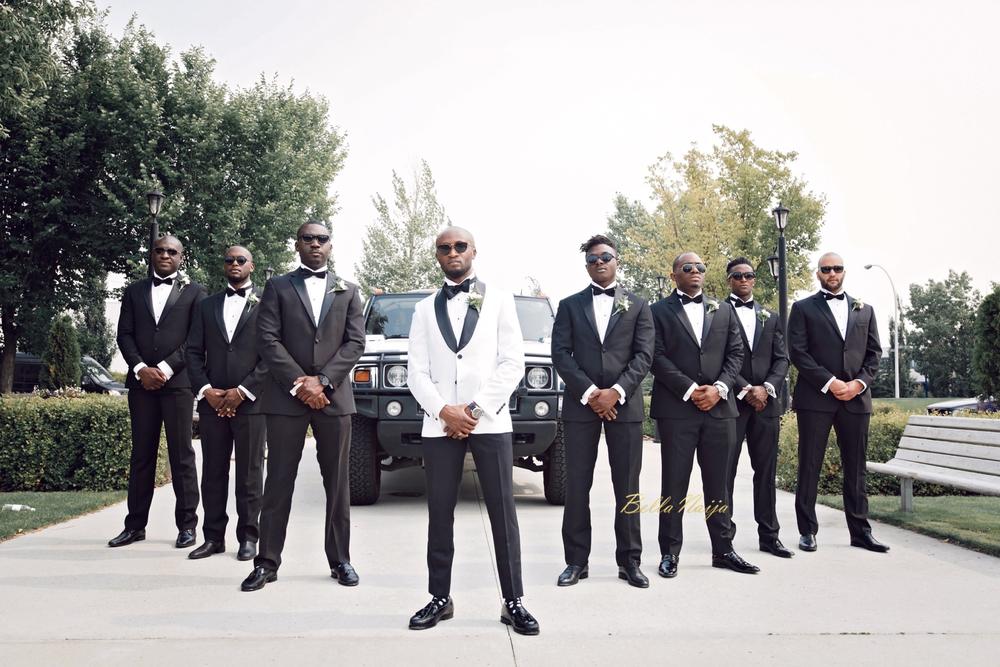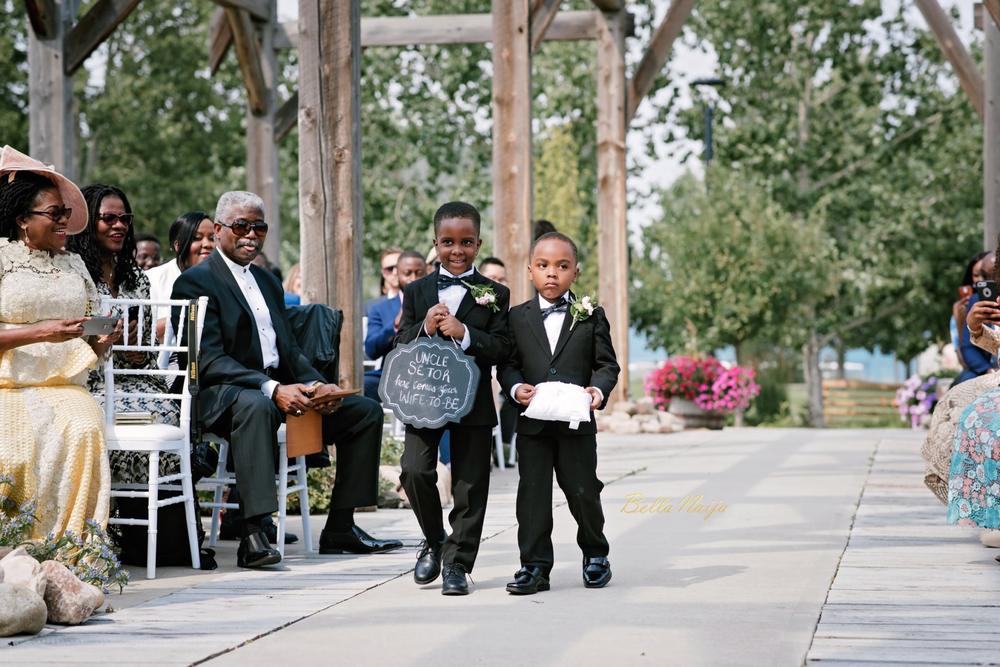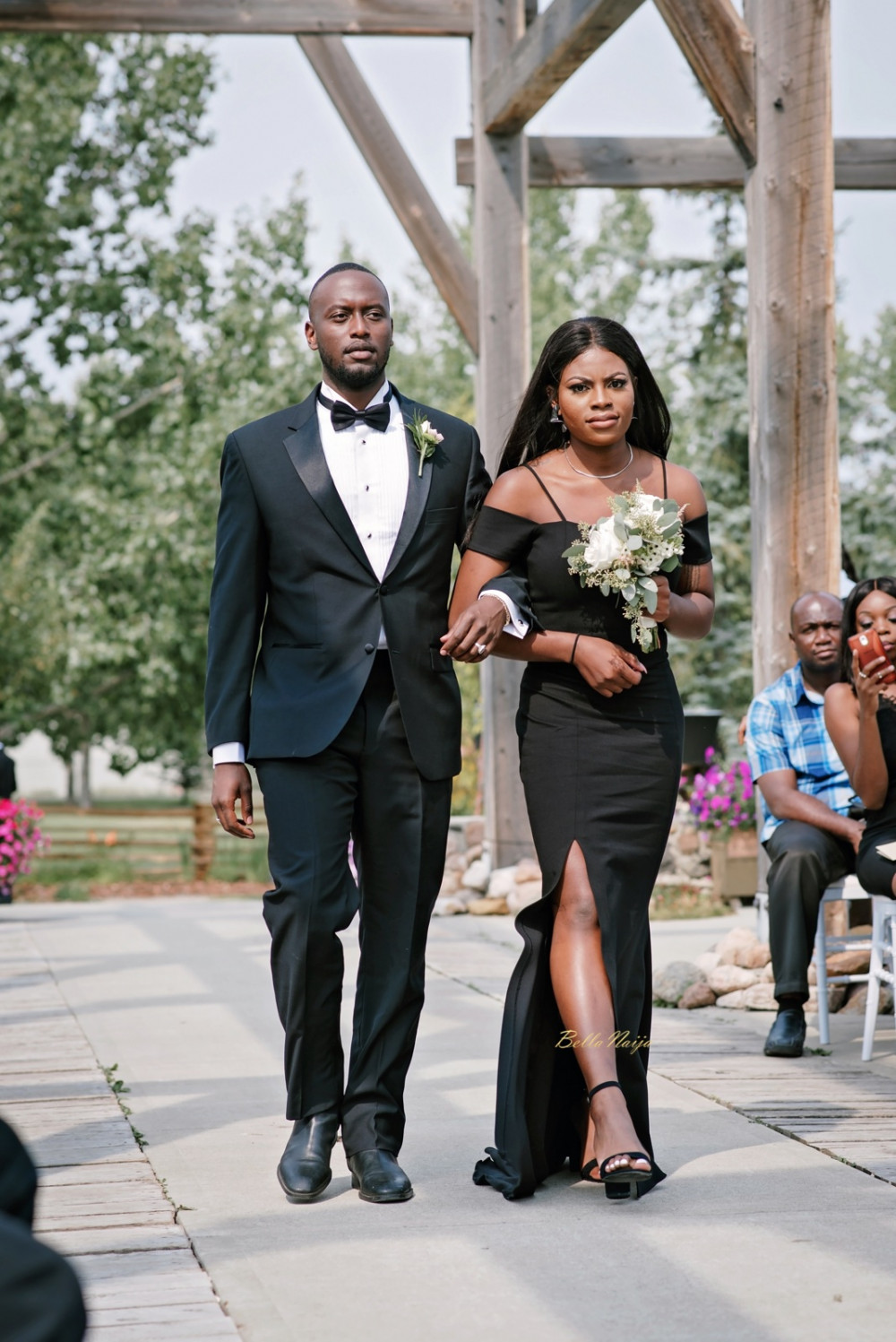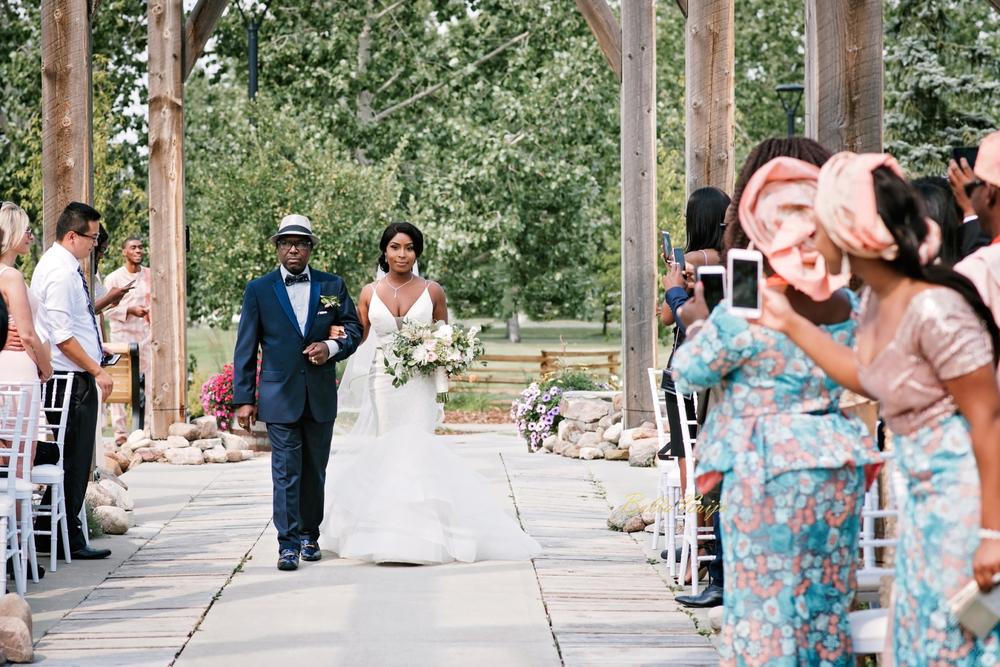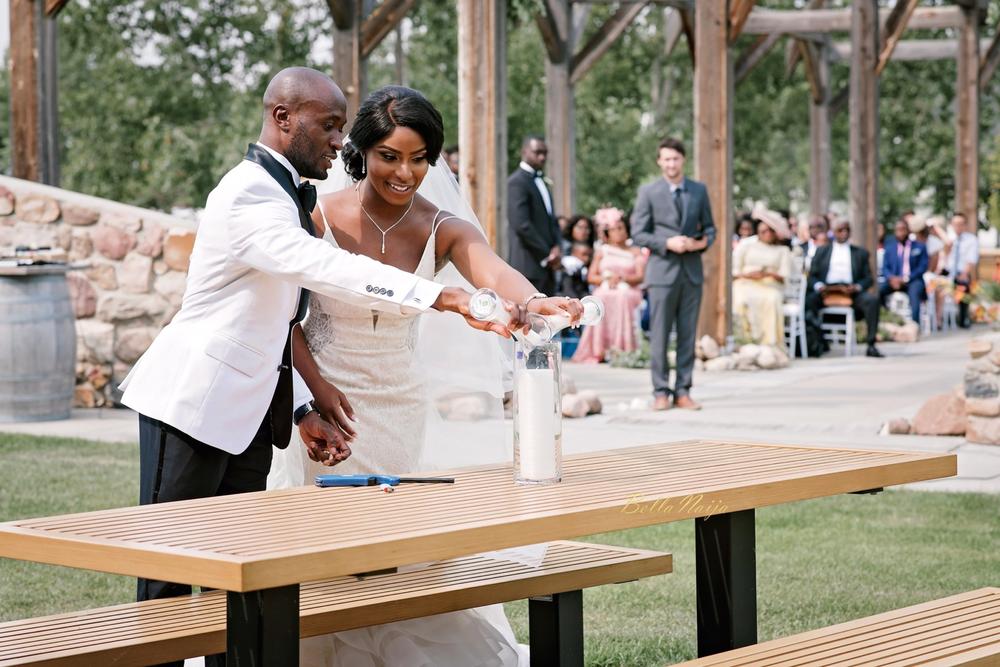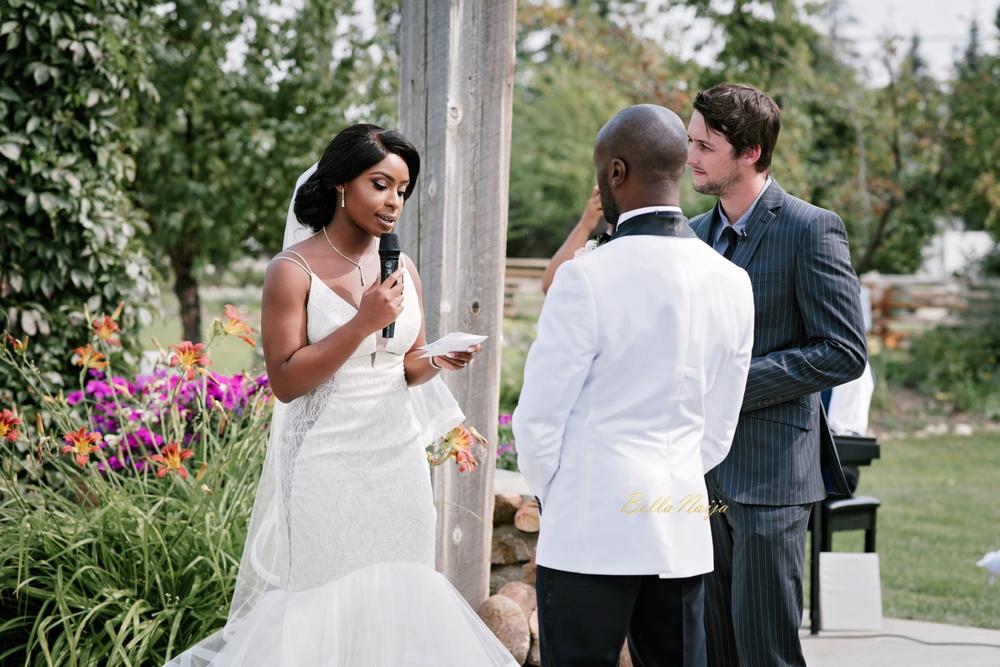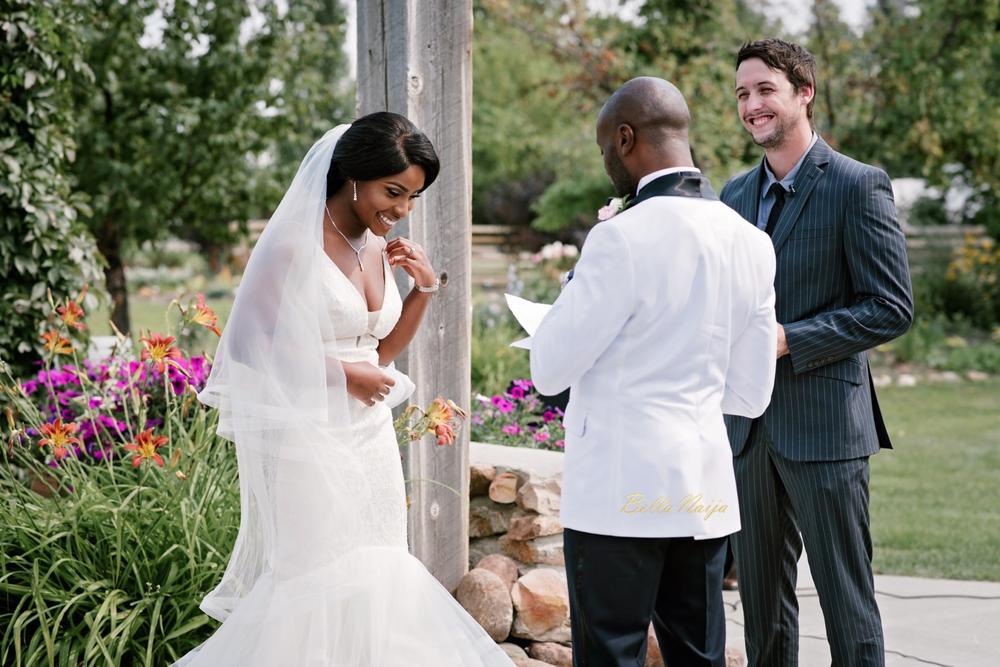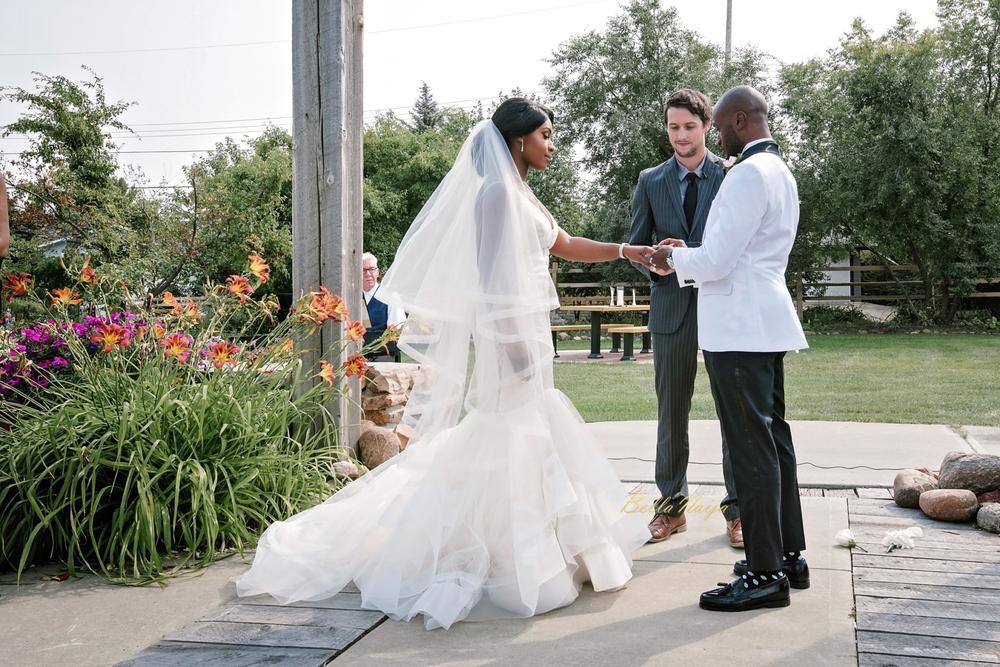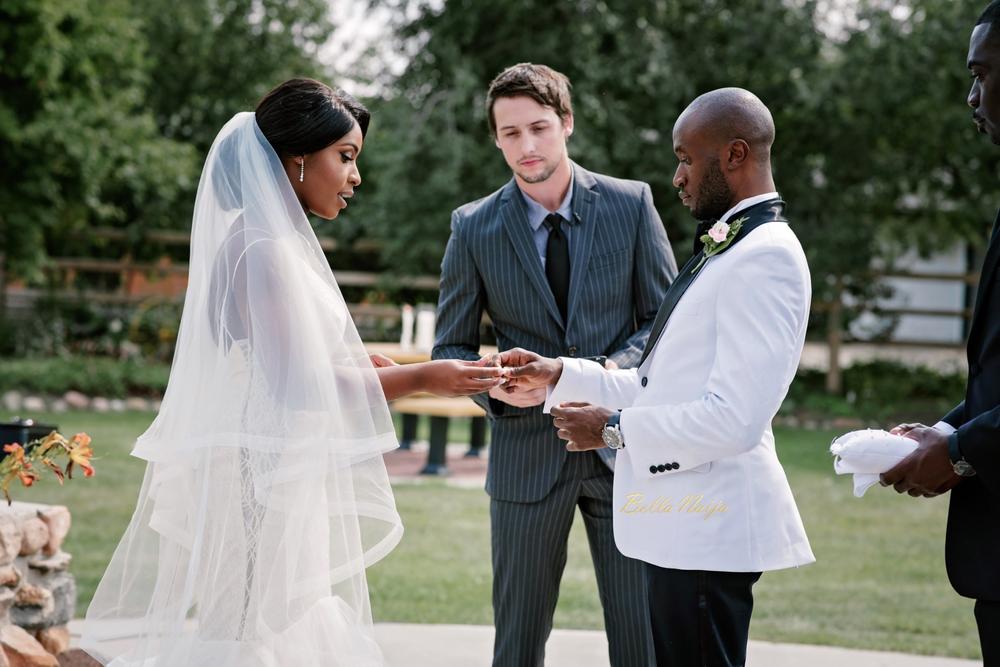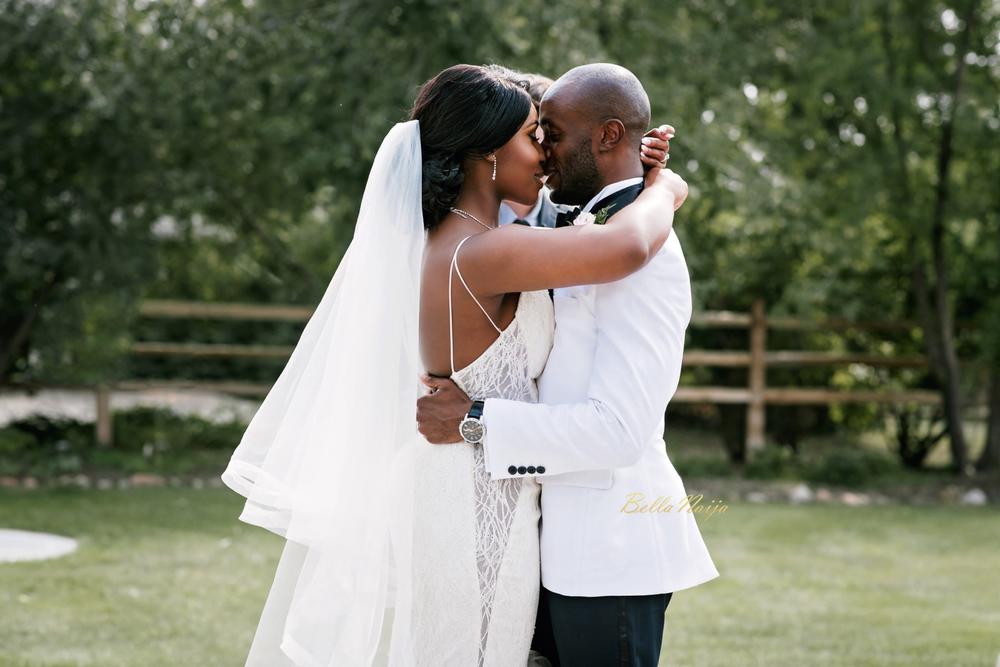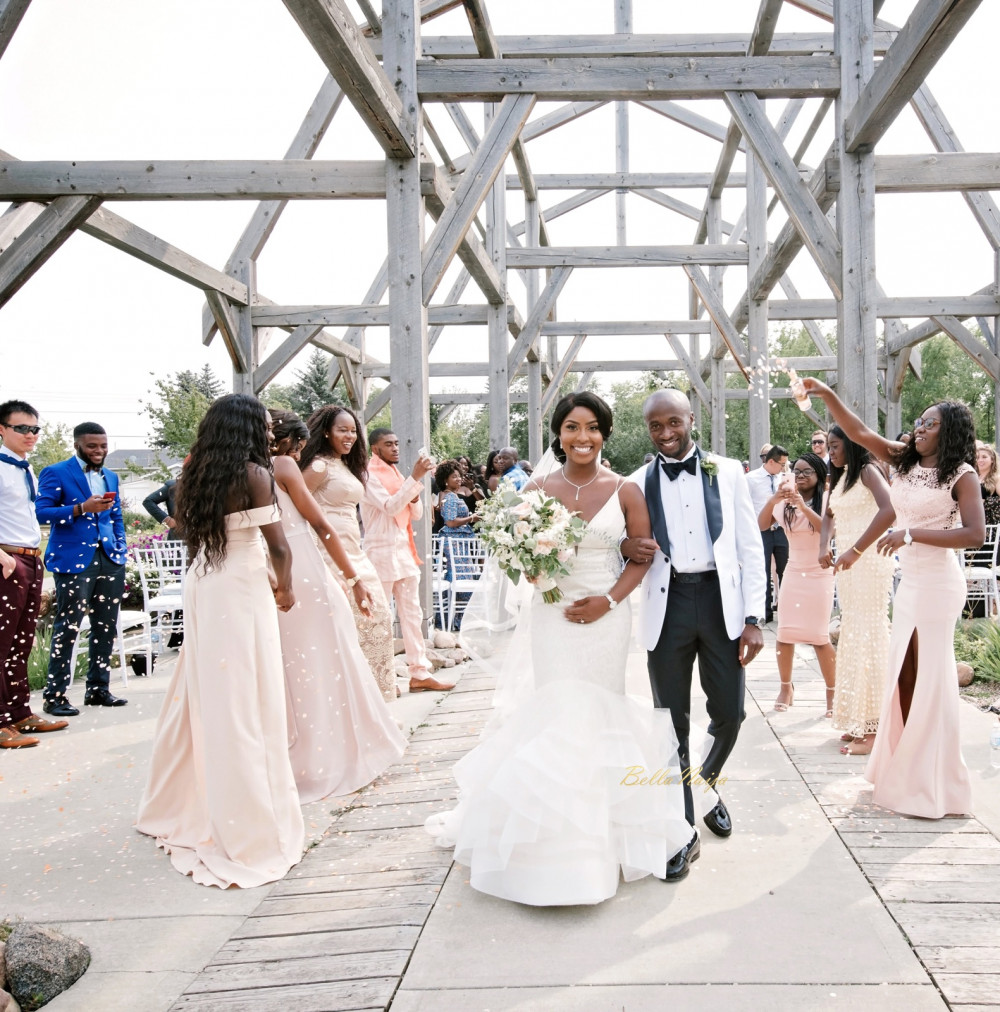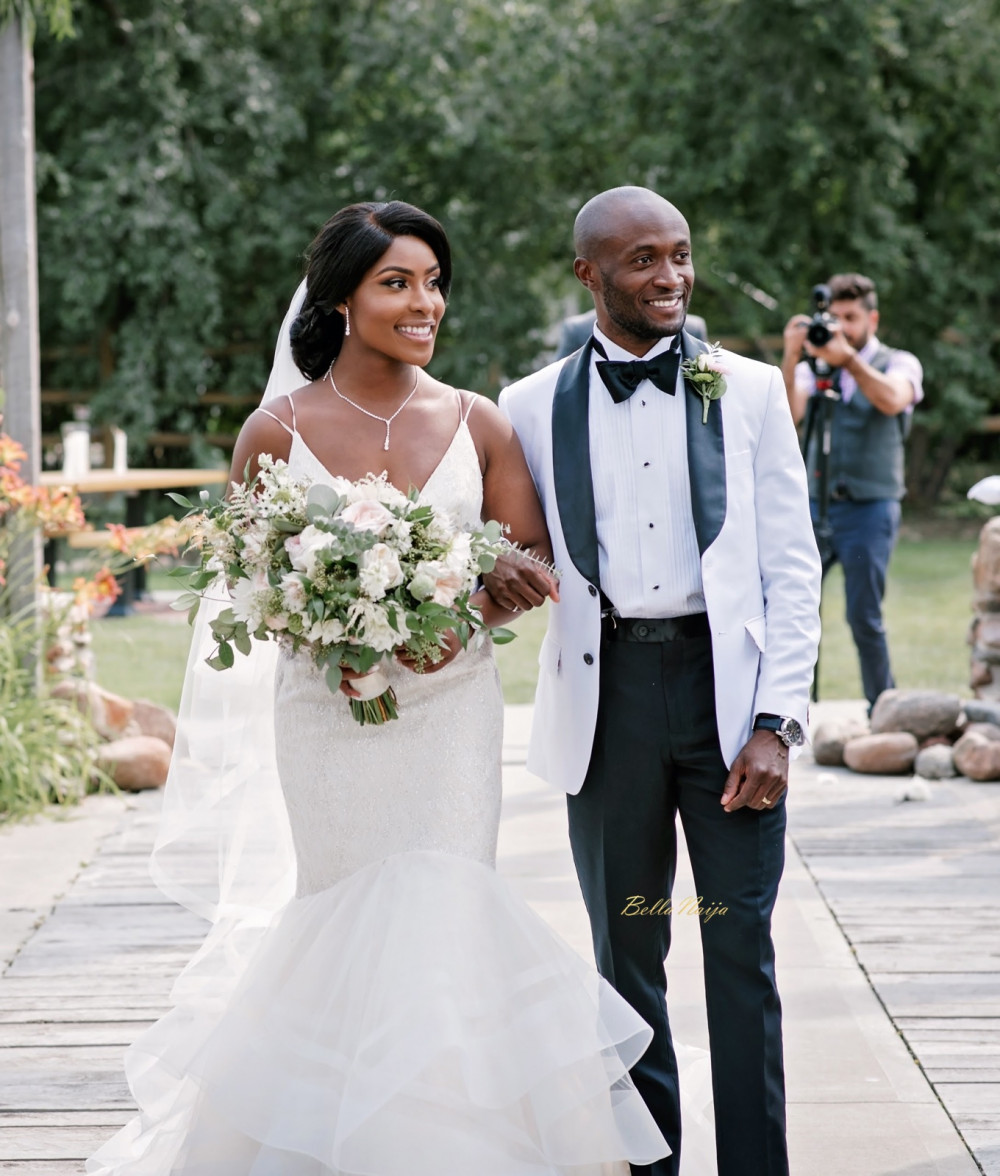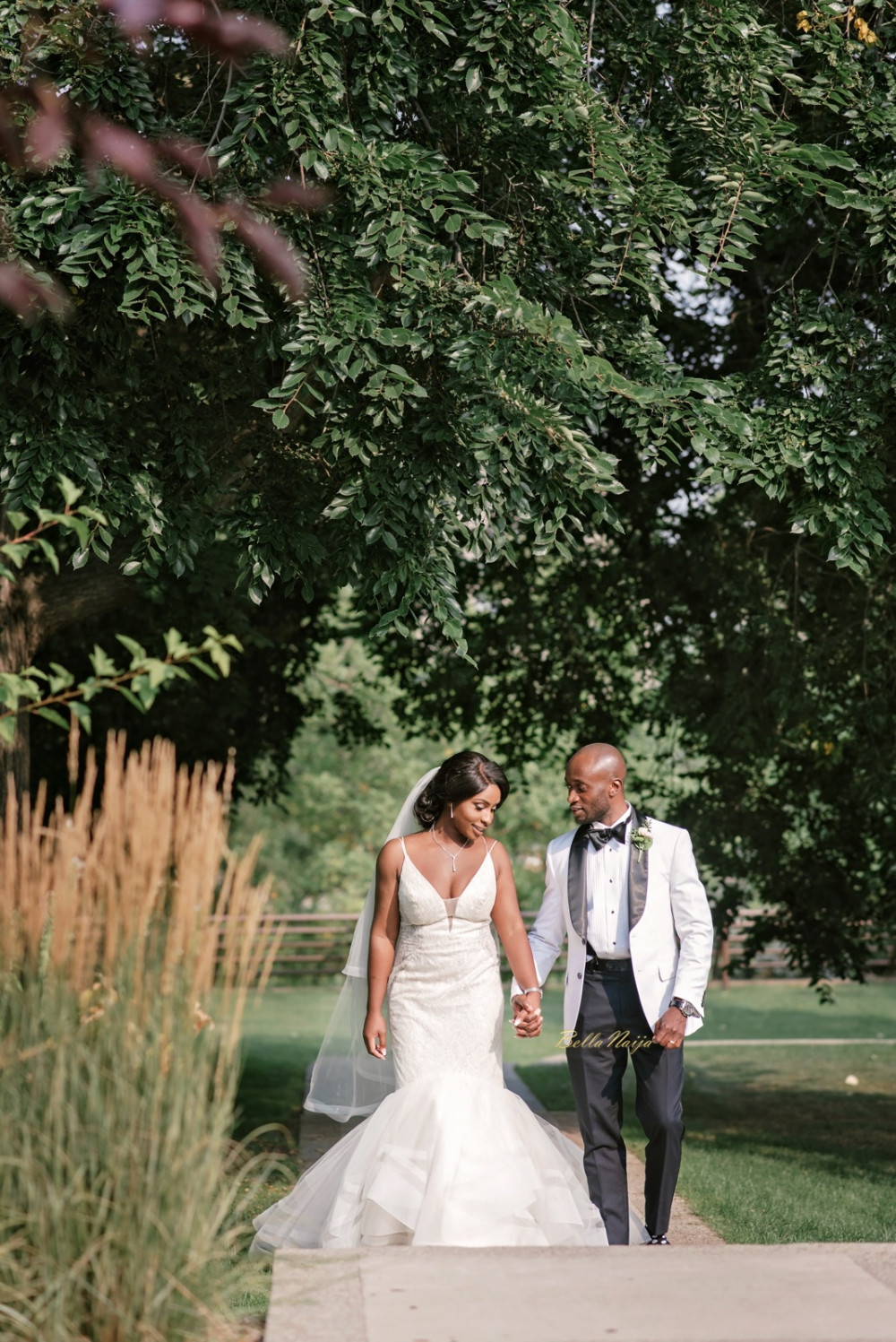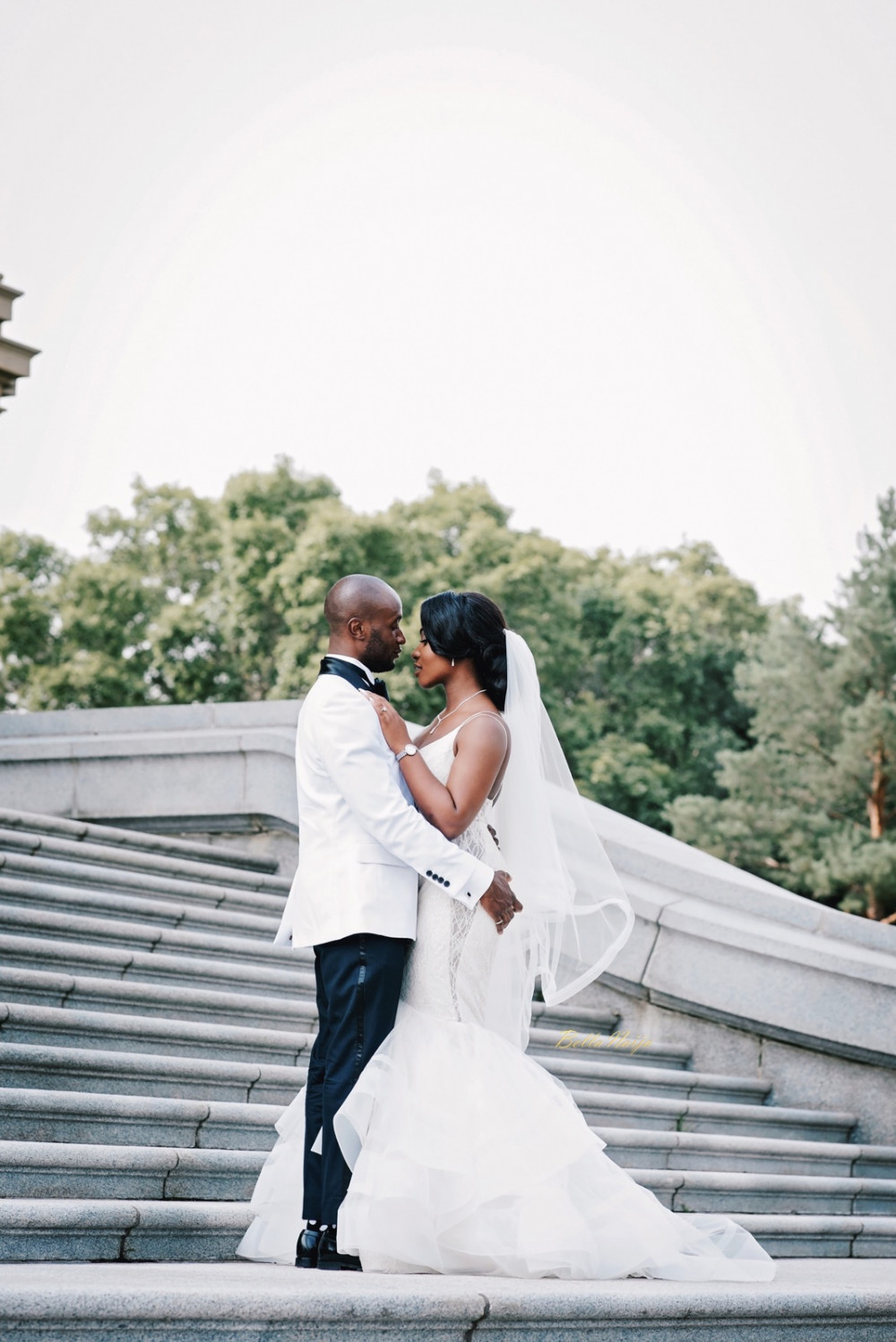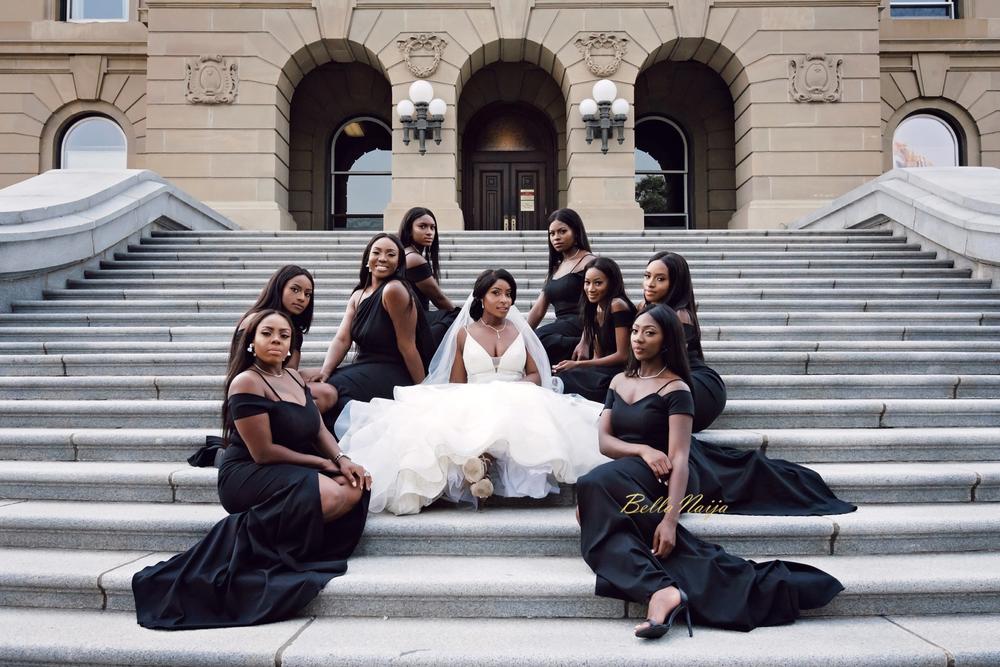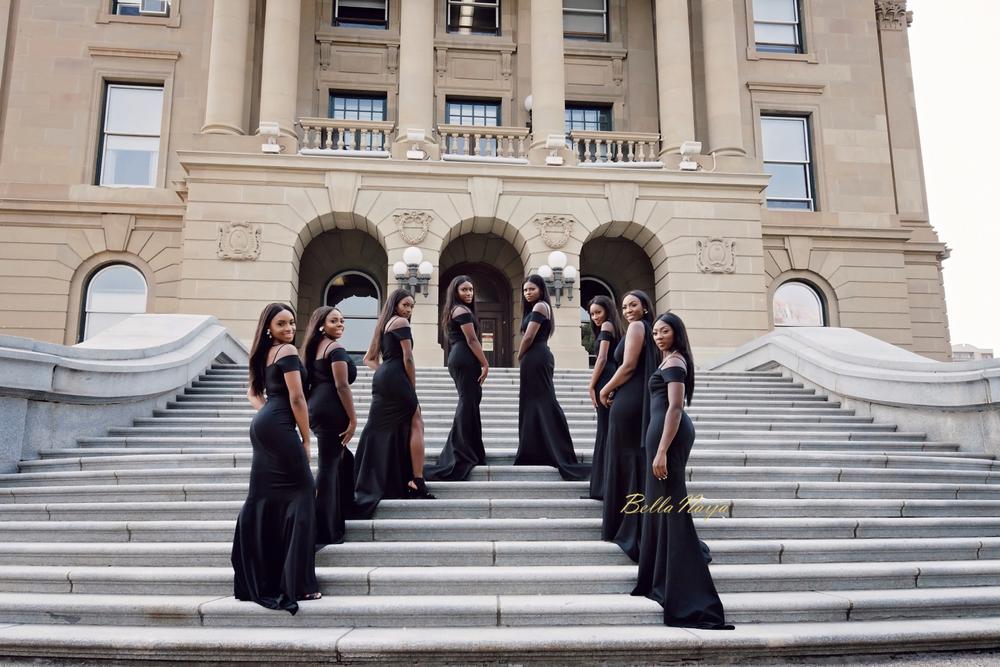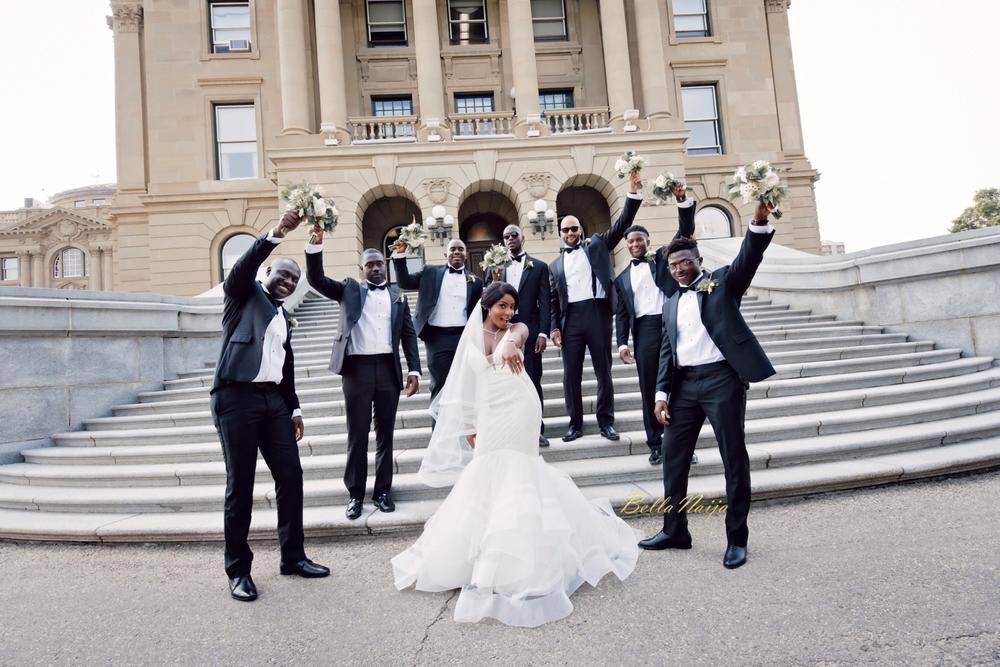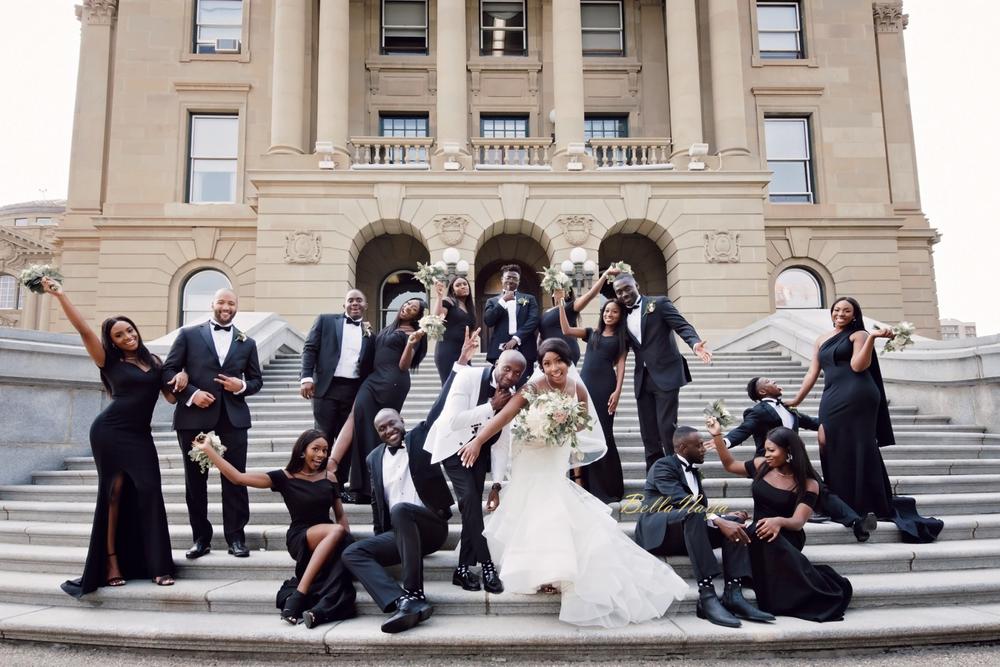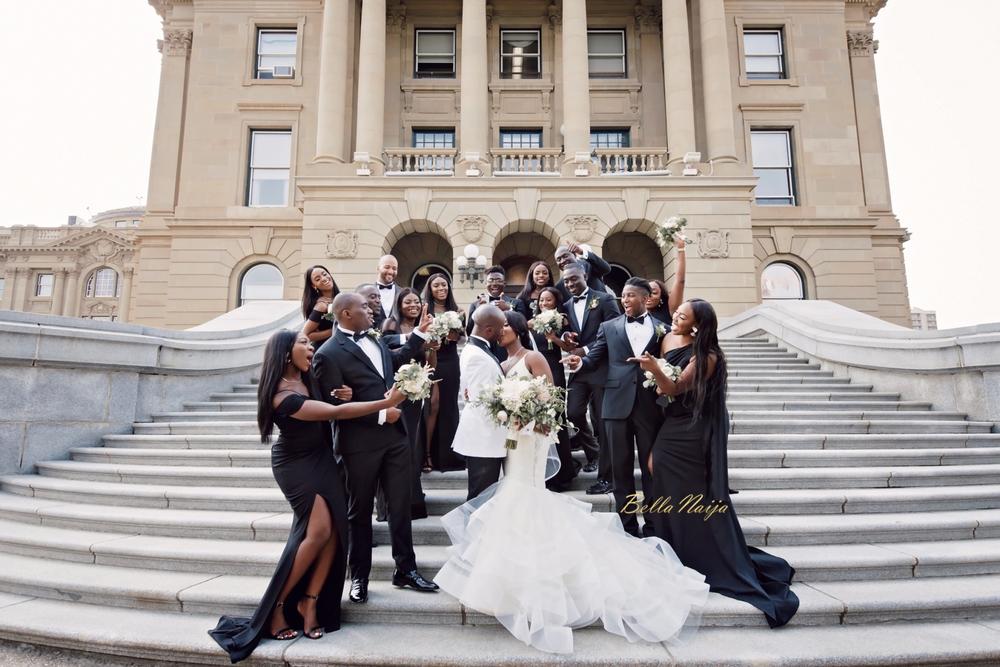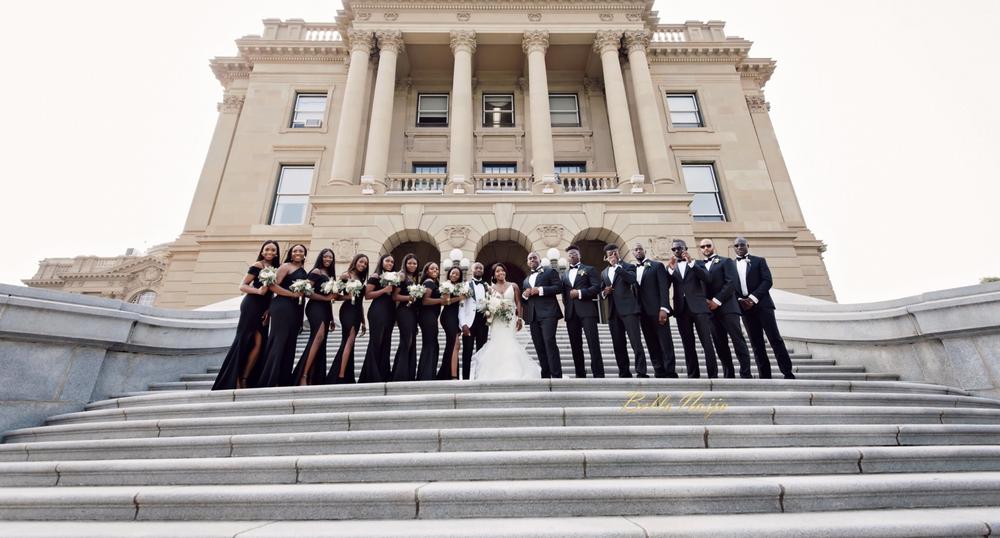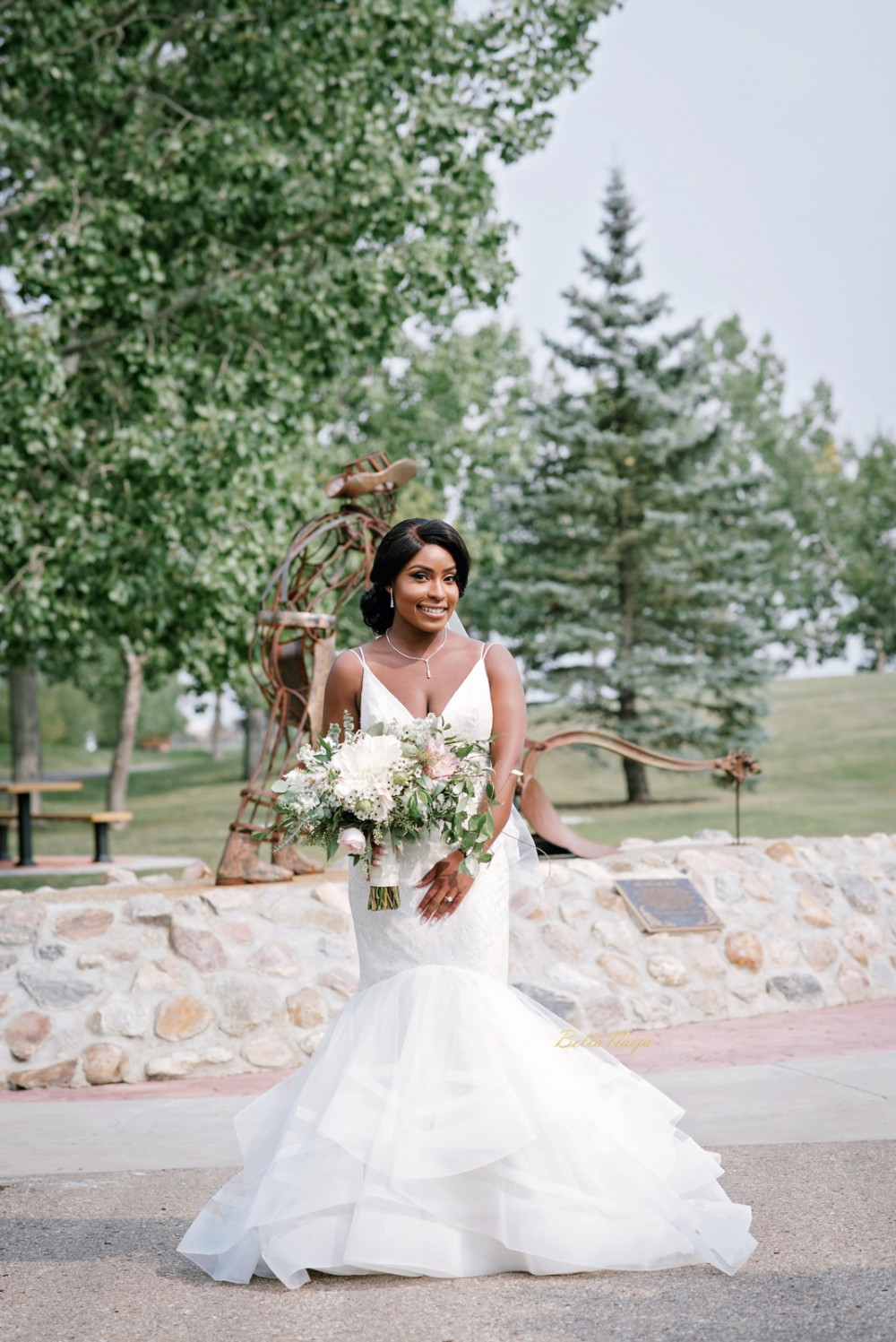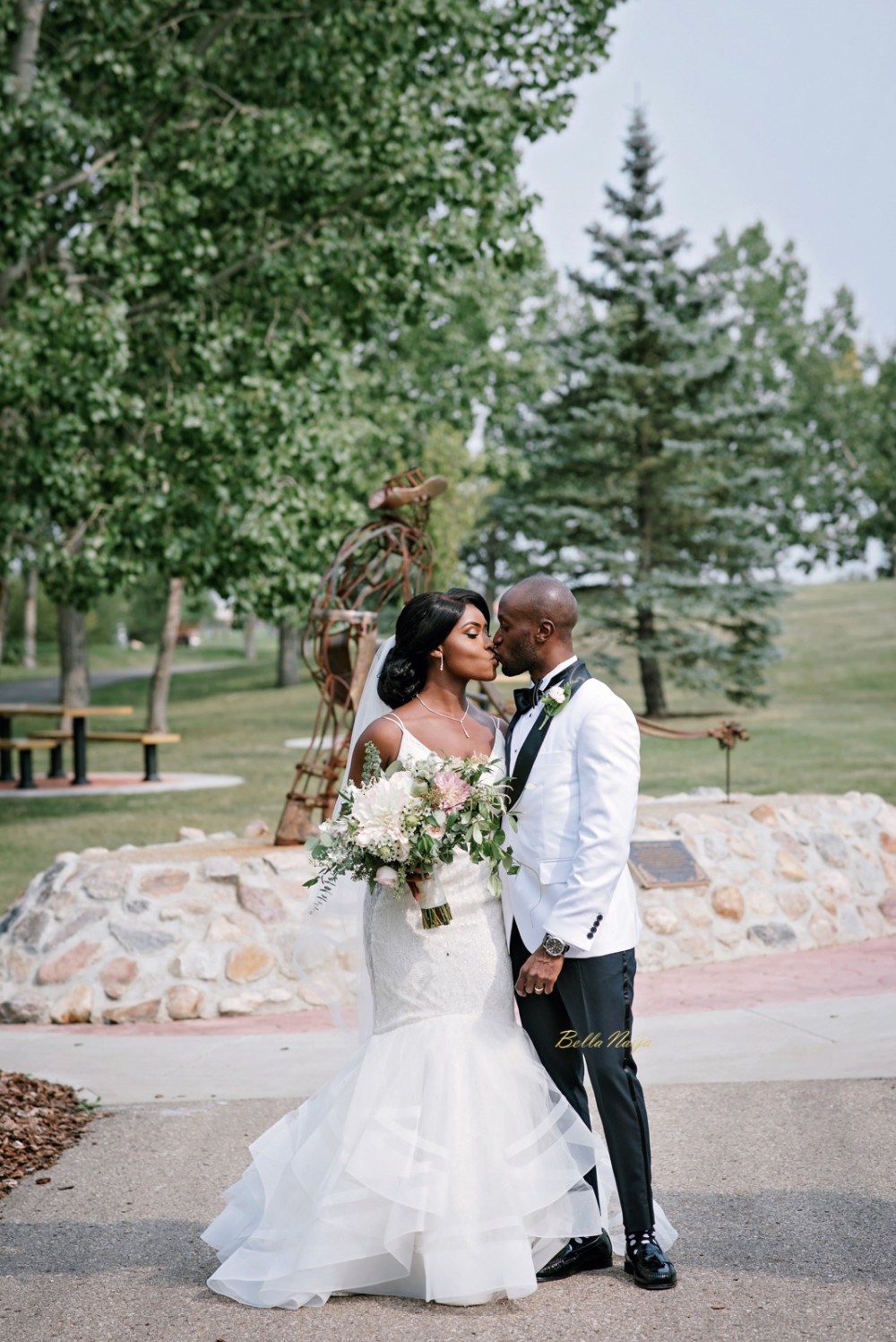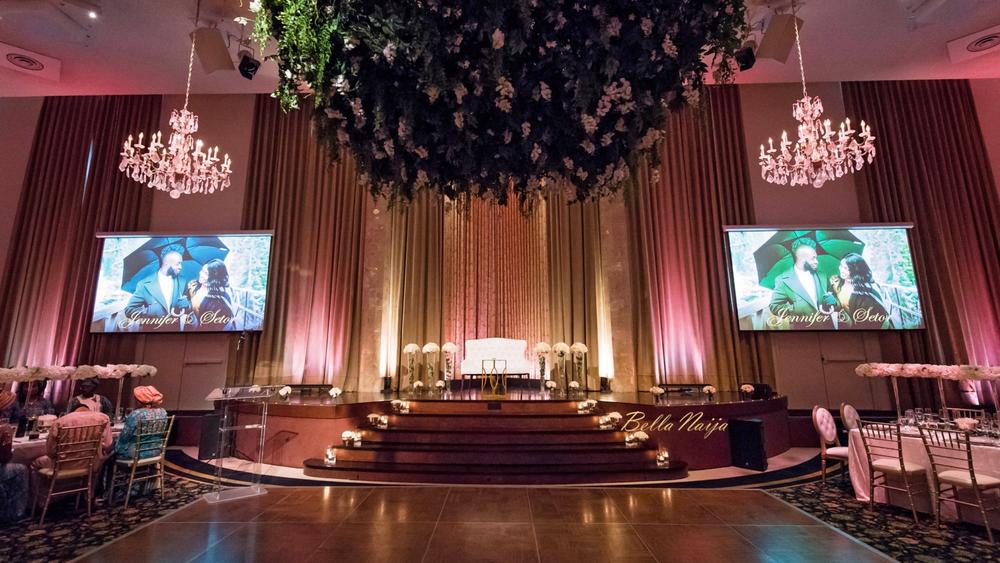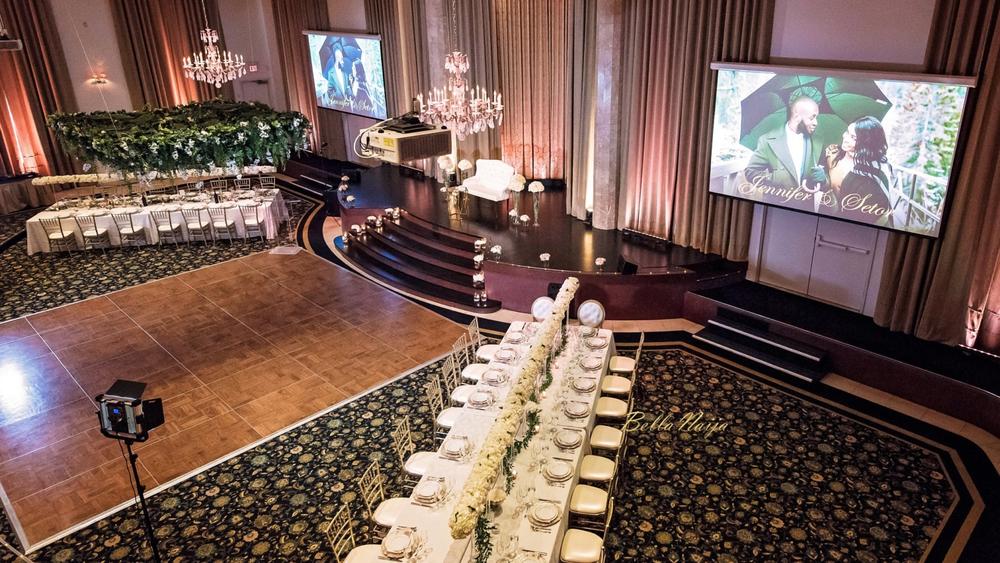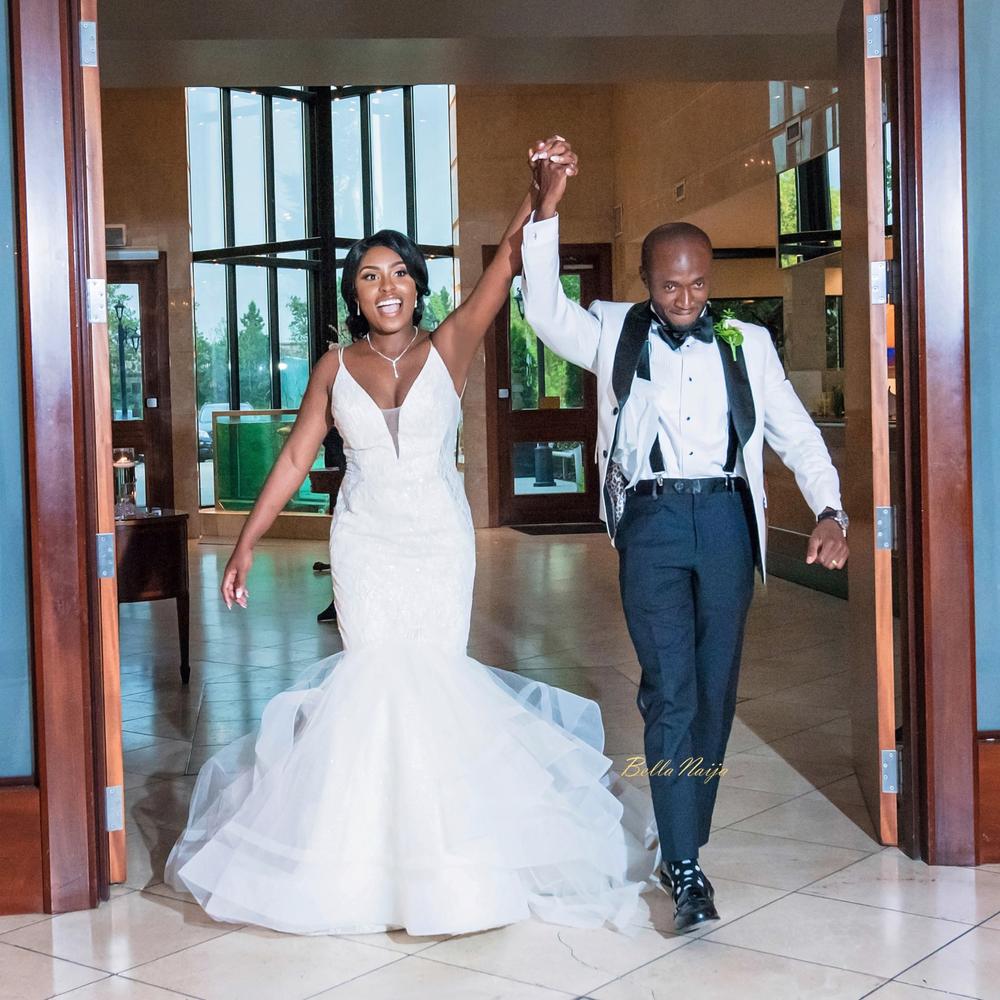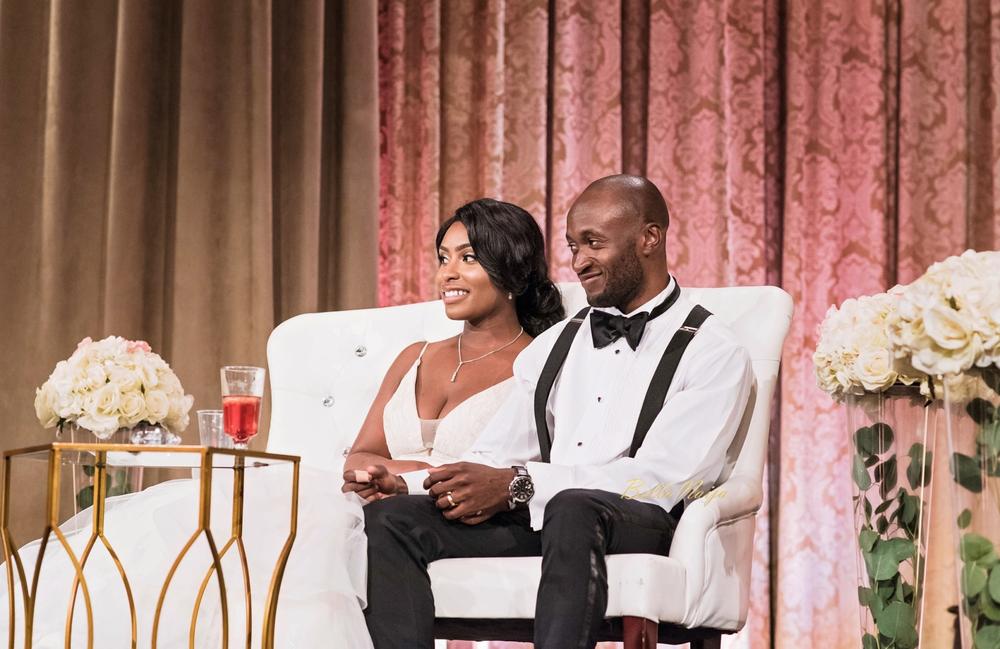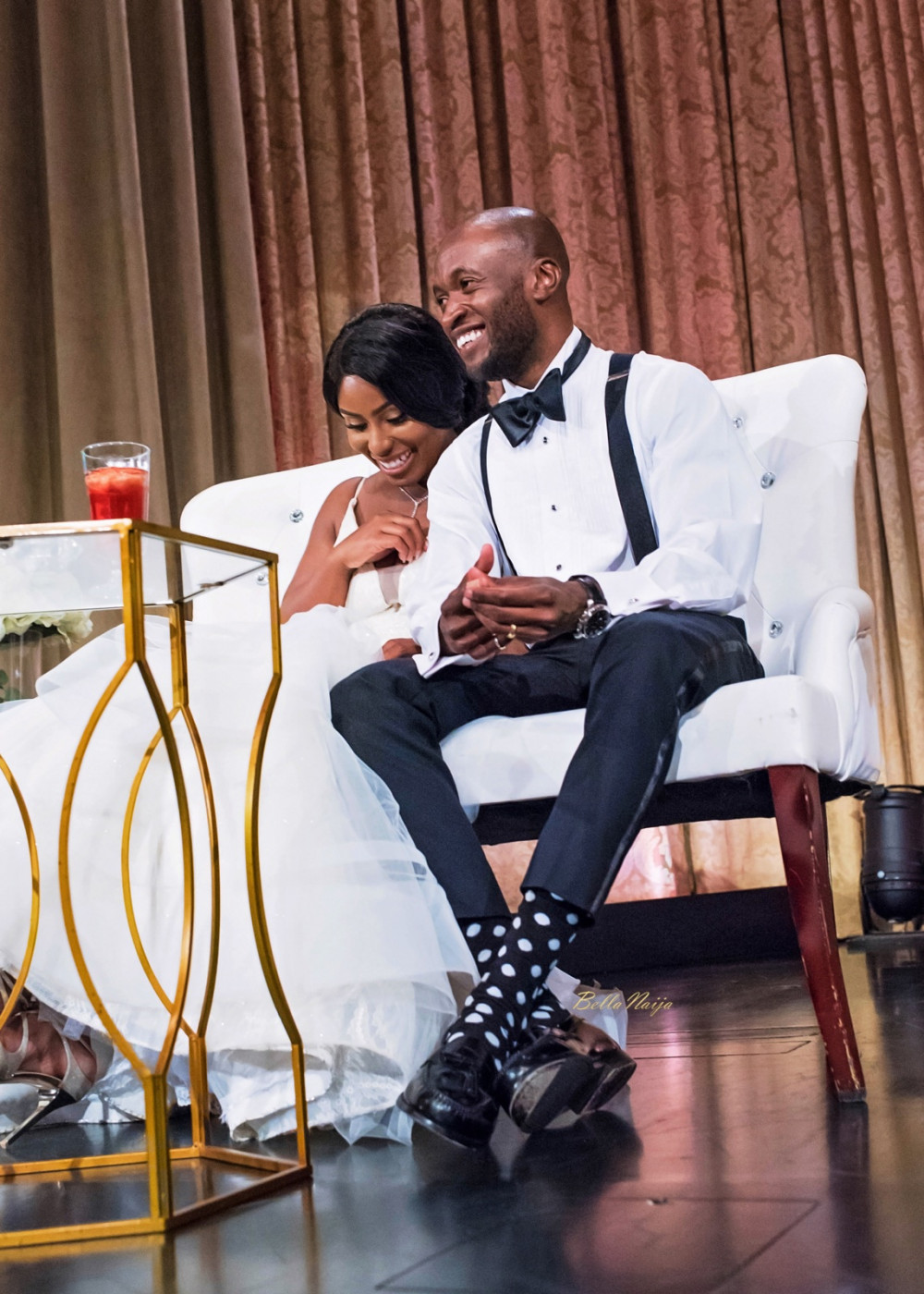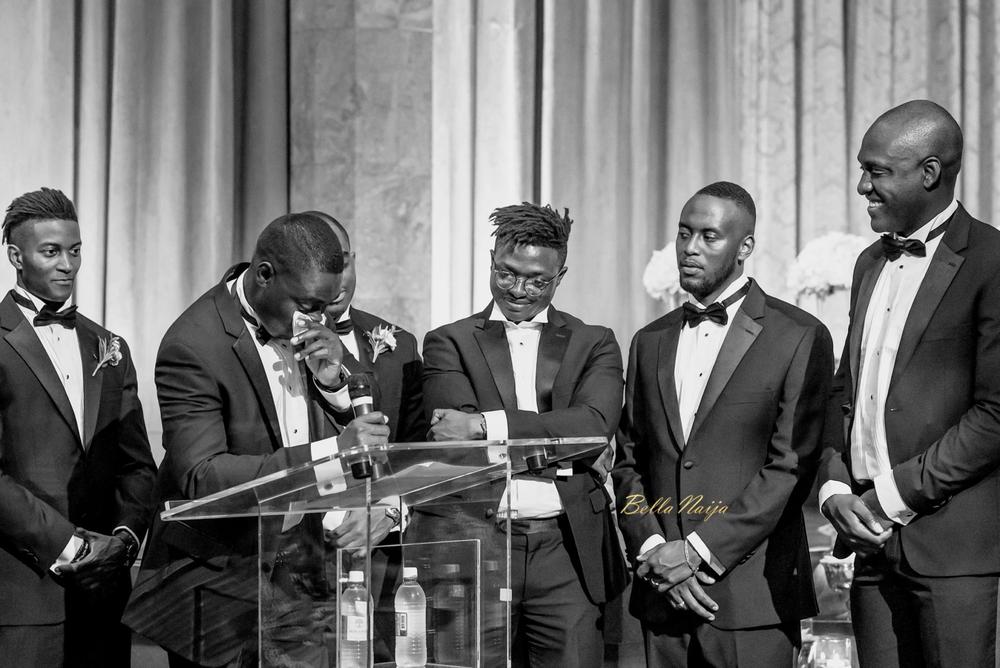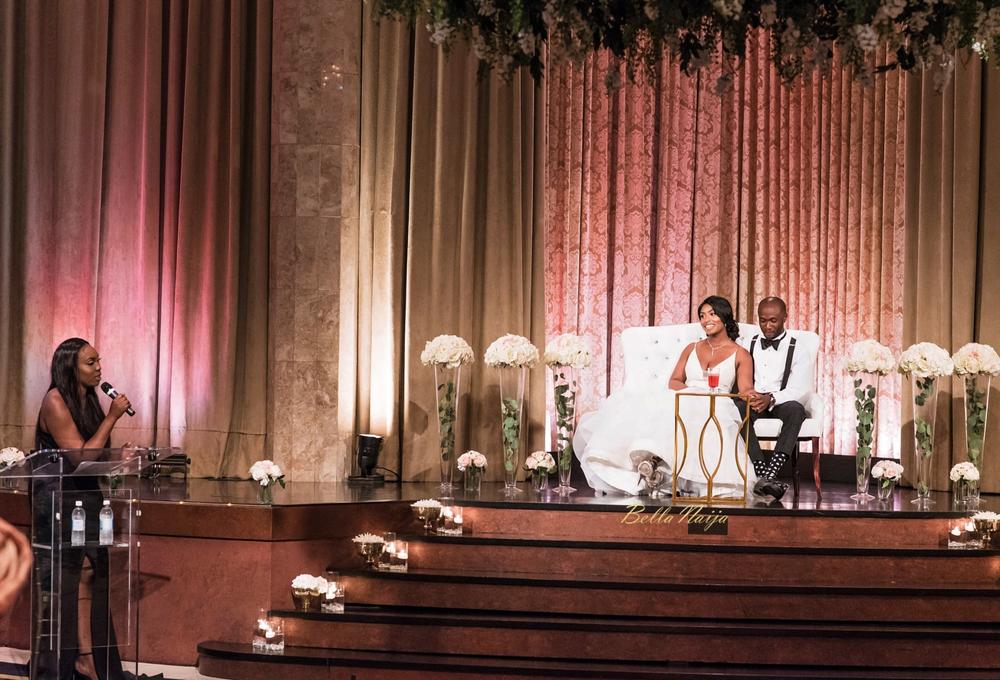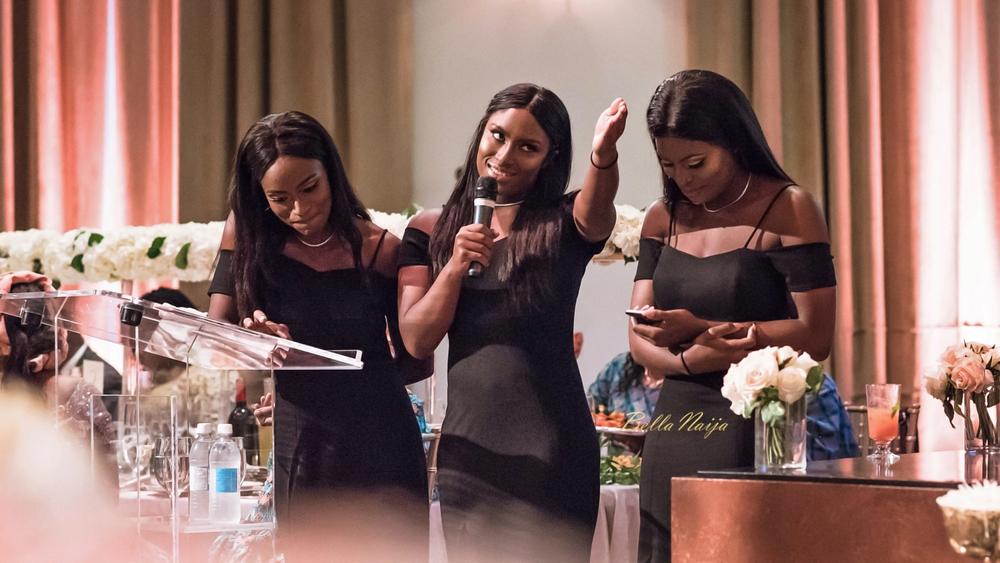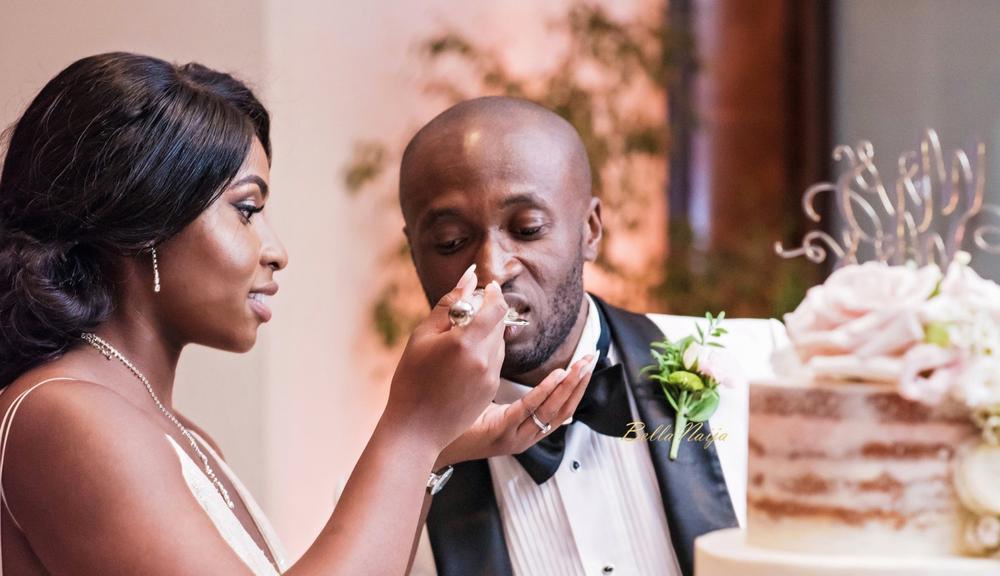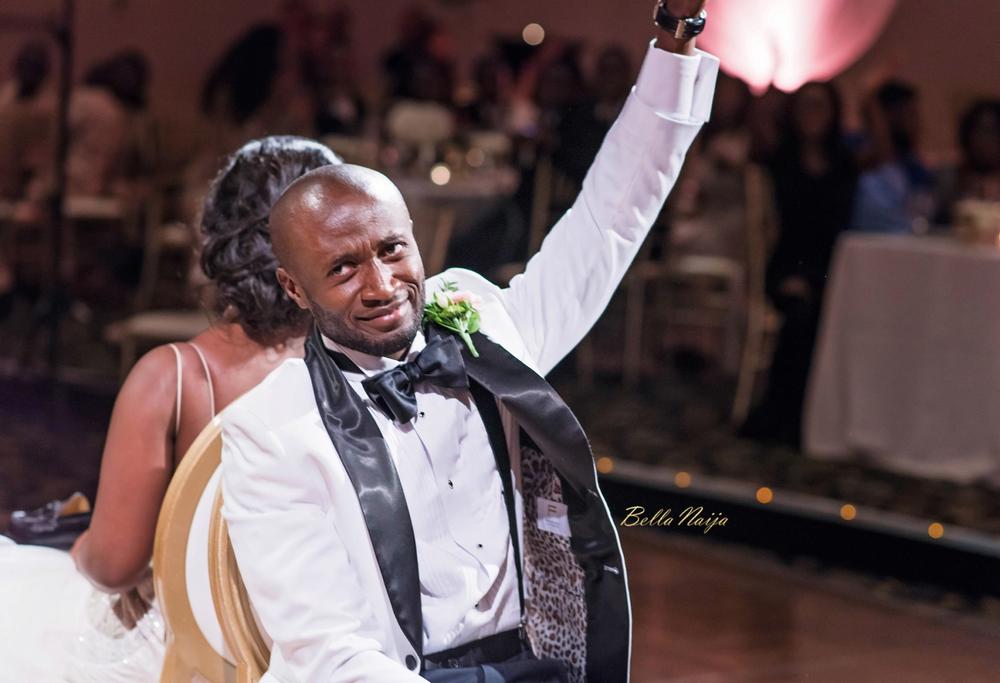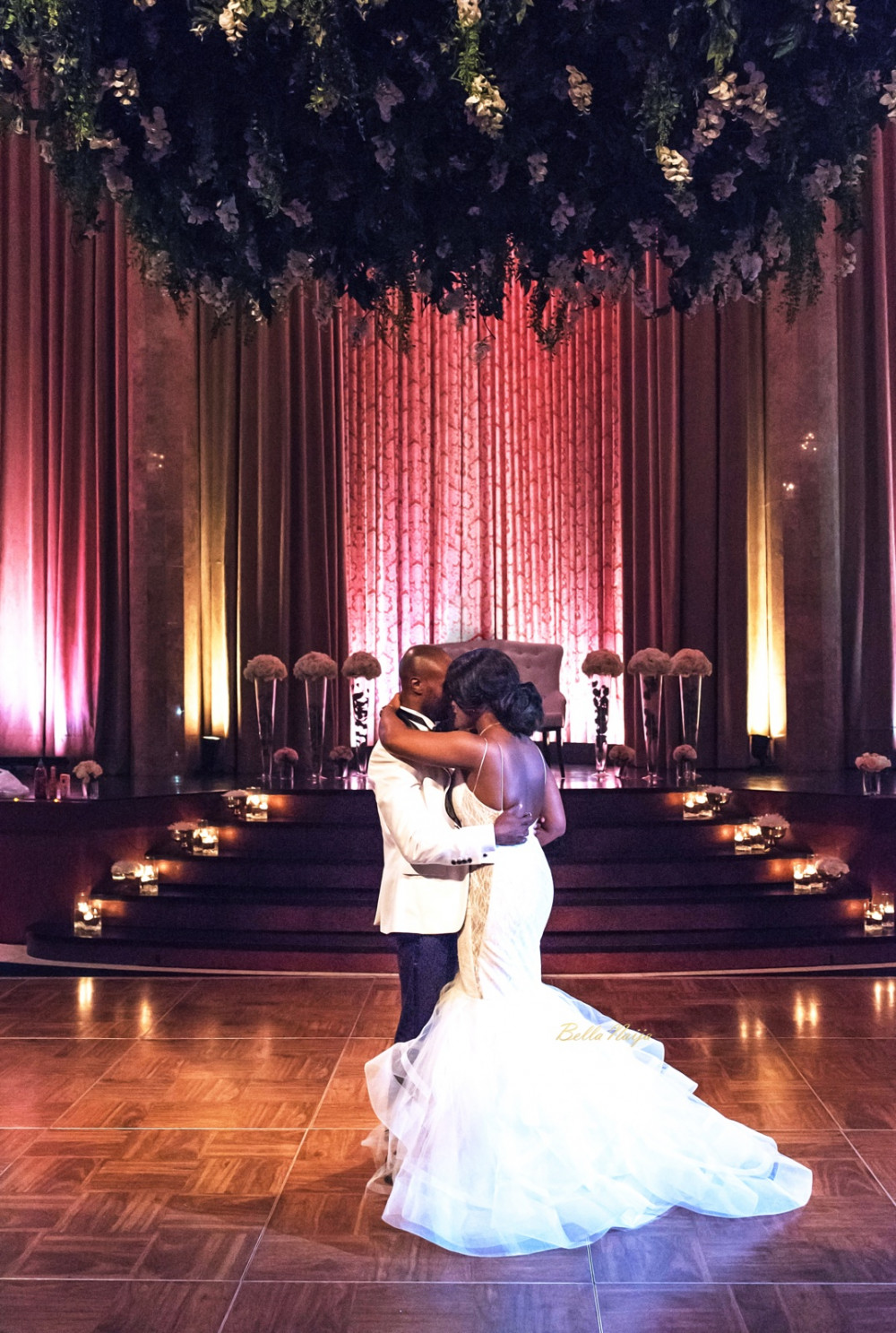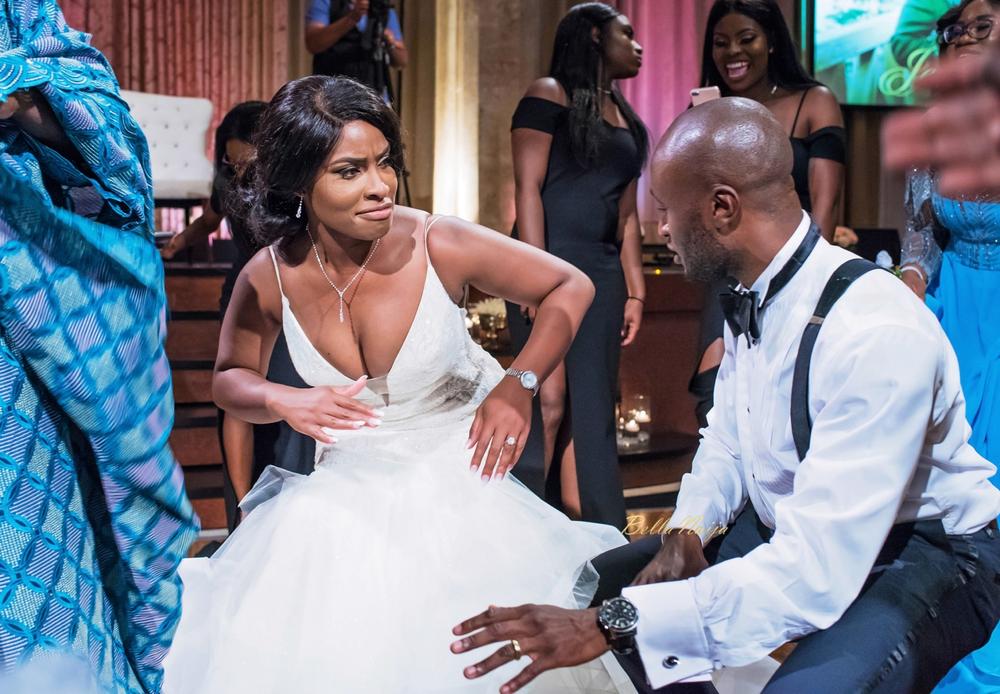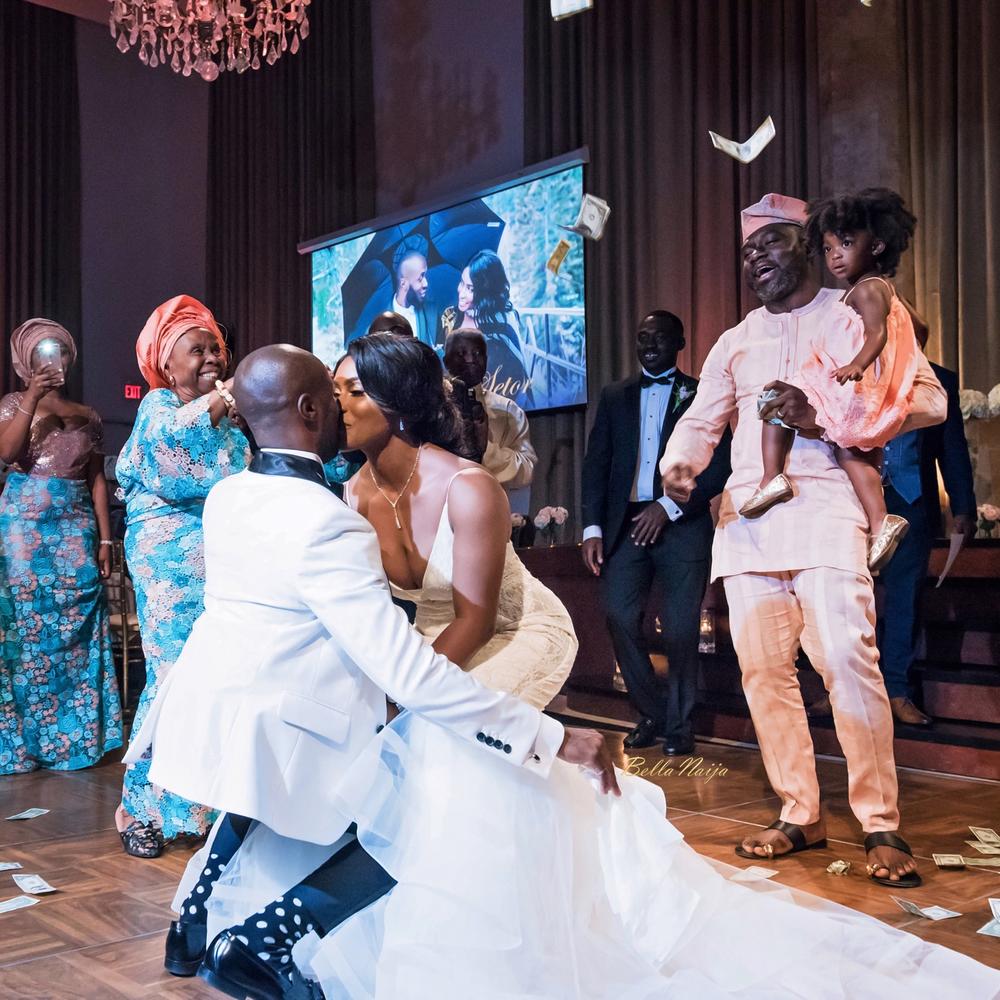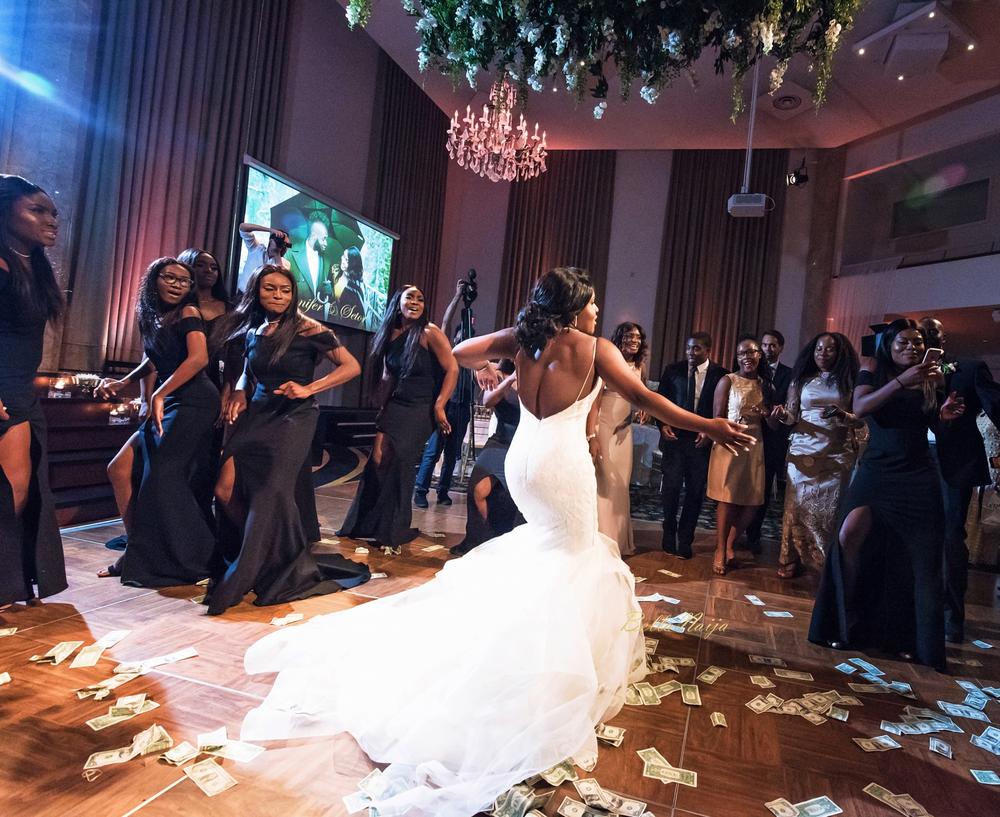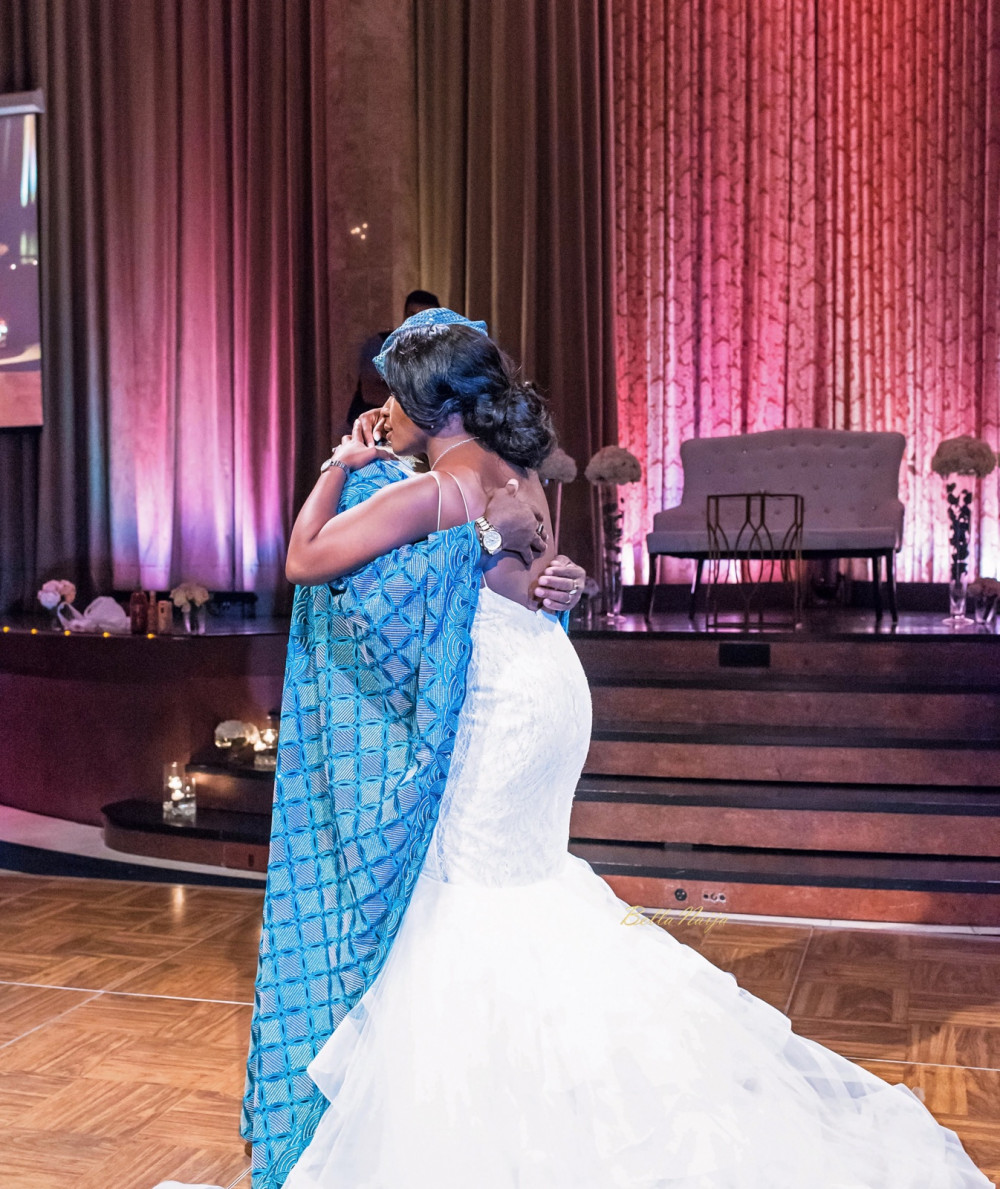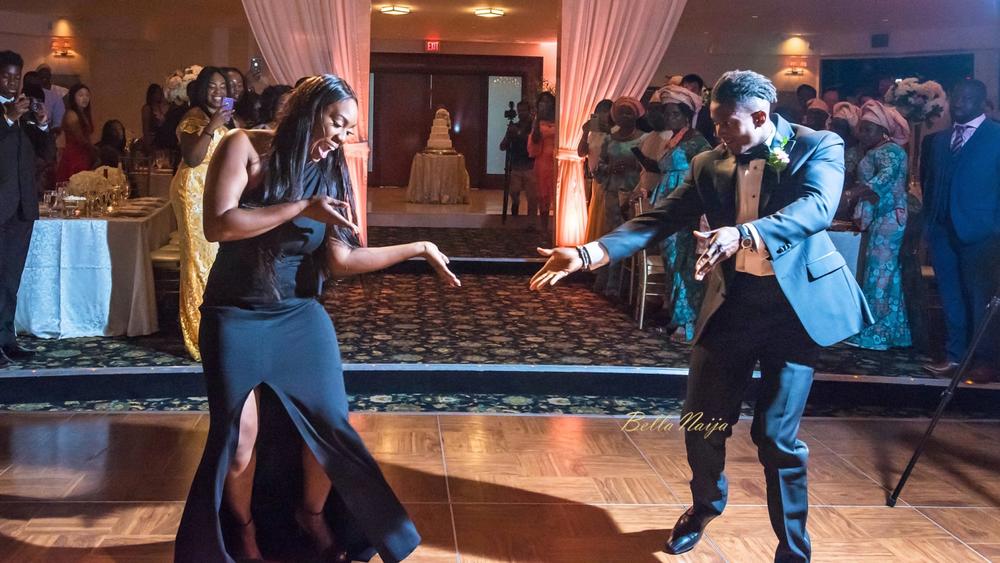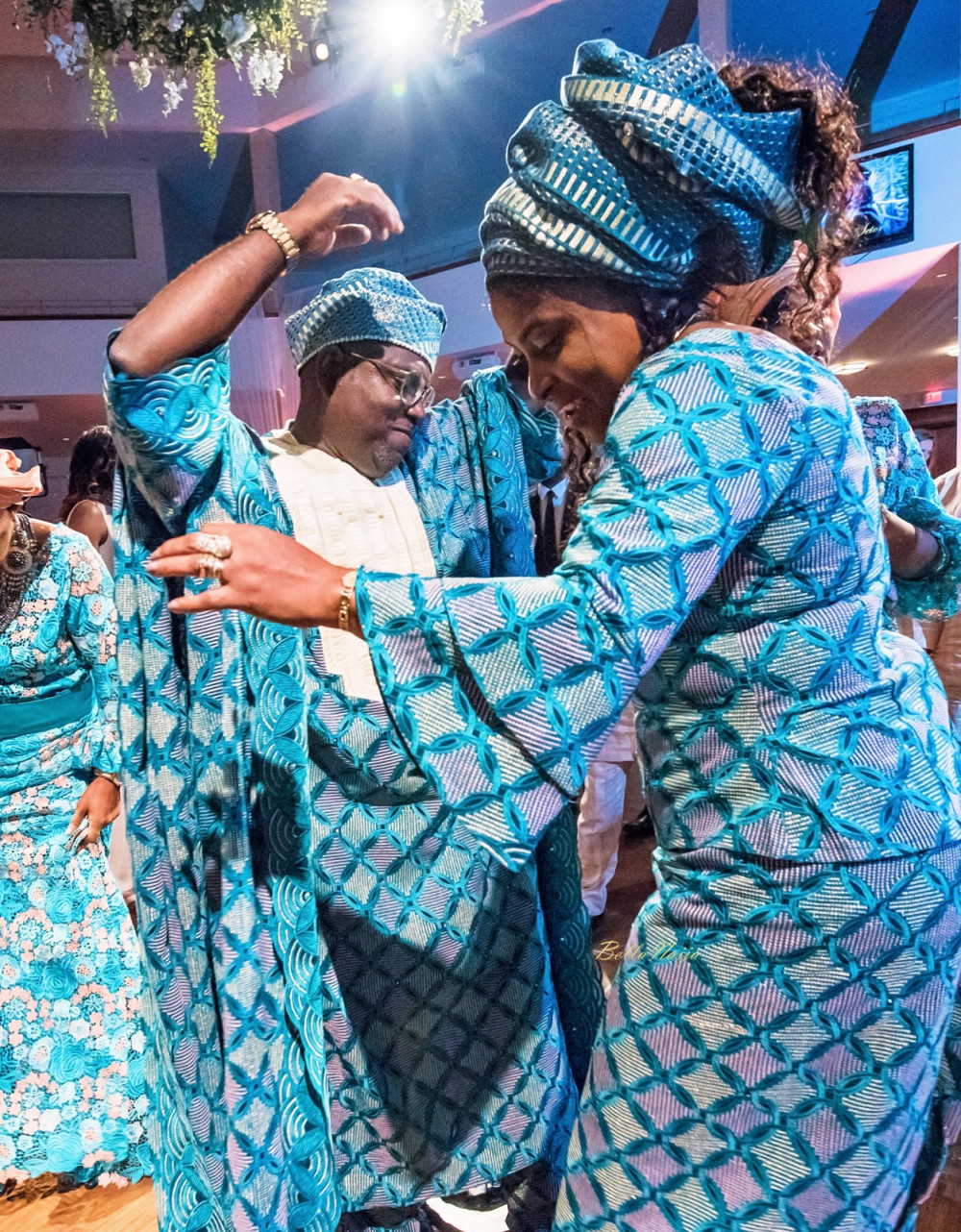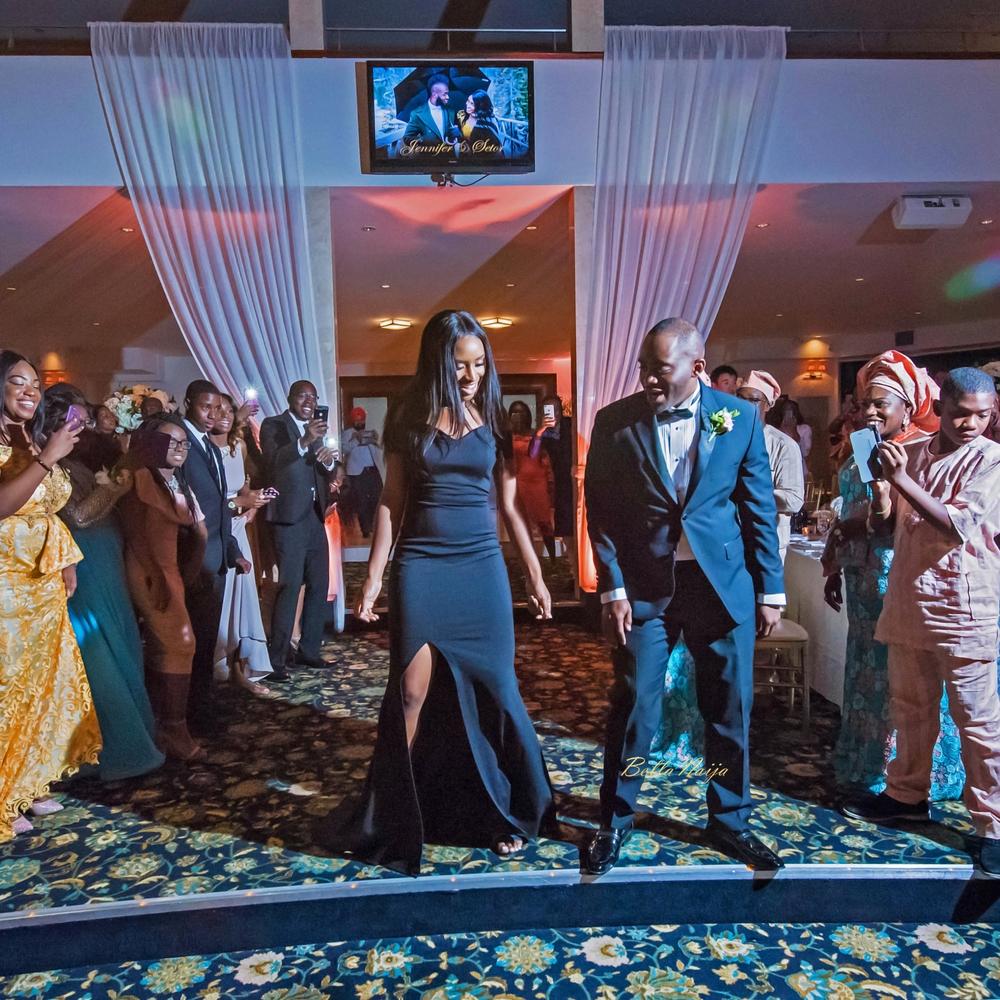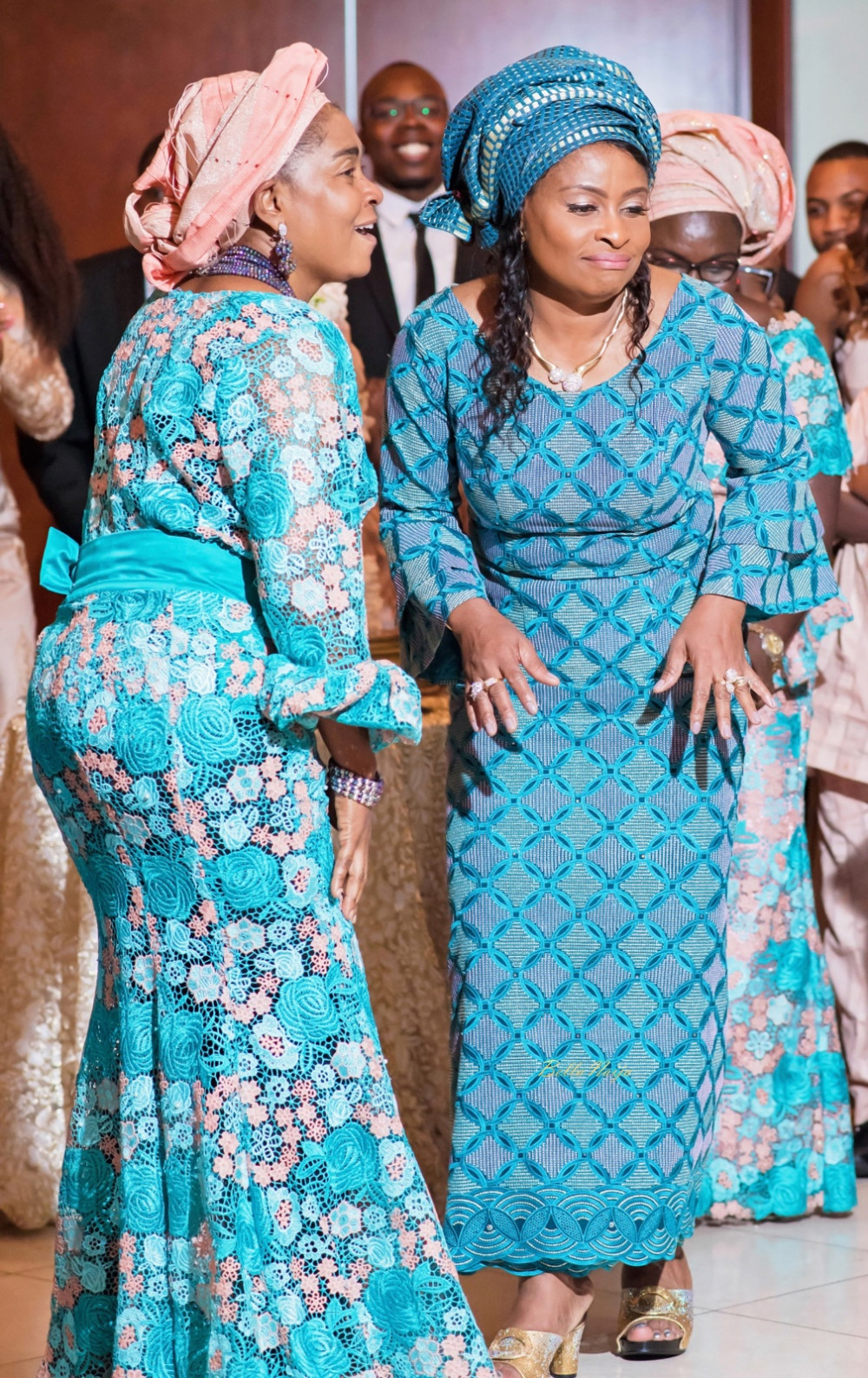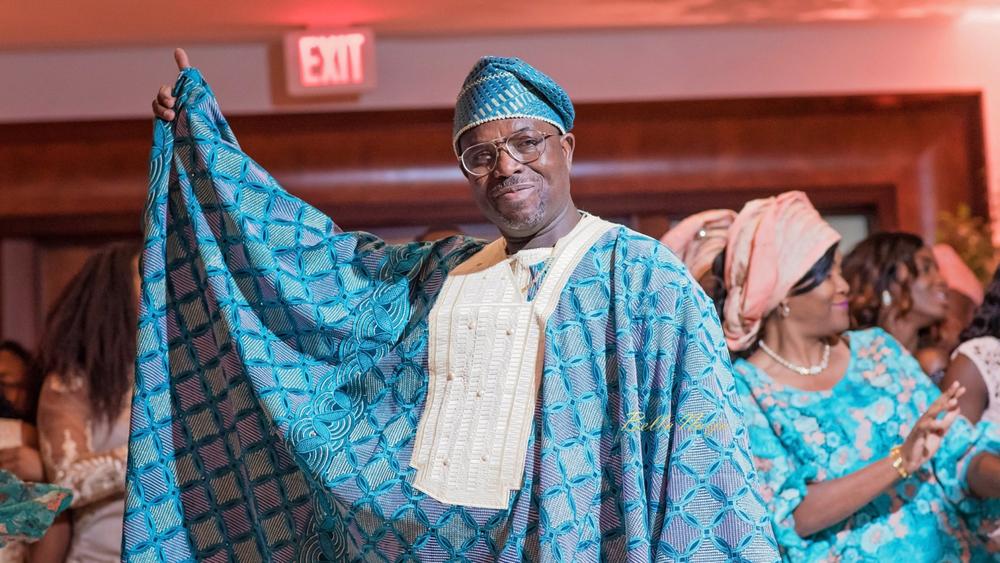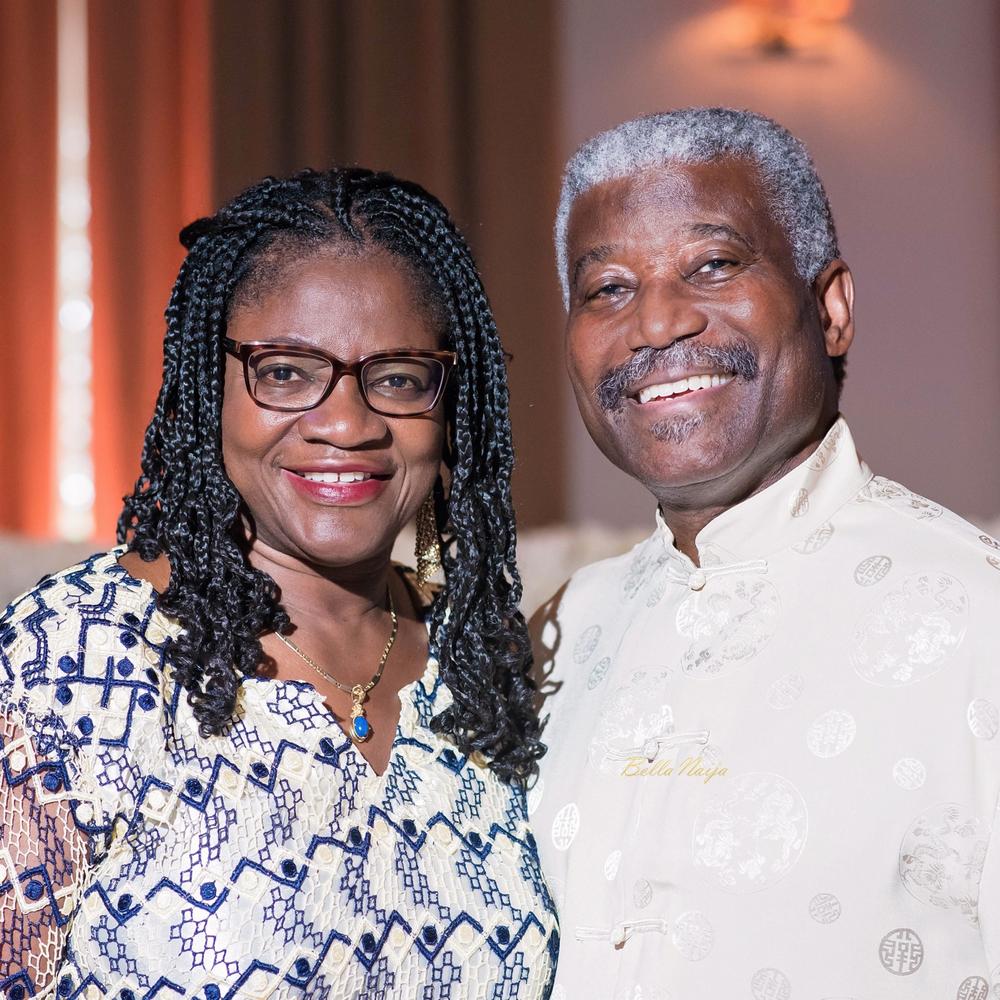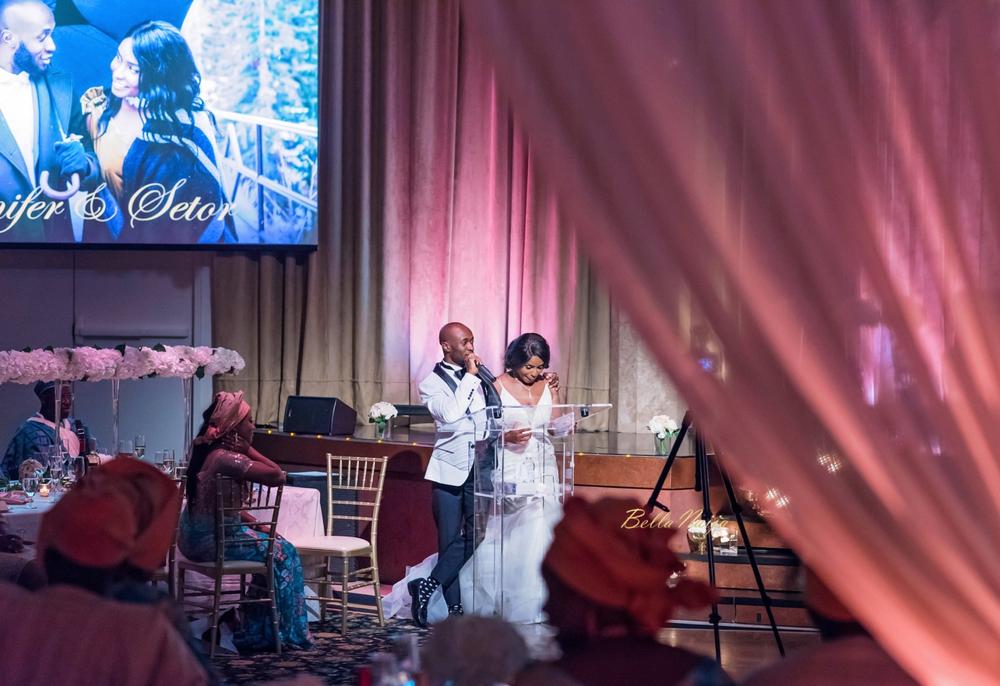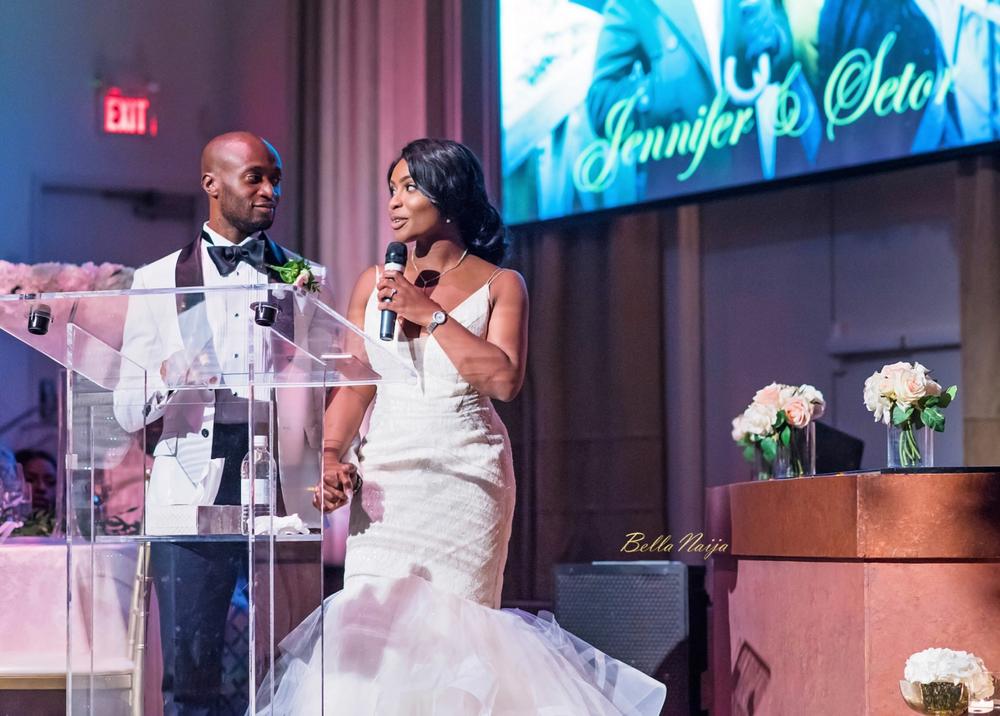 BellaNaija Weddings wishes the couple a love-filled marriage together.
___
Credits
Pre-Wedding
Photography:  @momentsbysuria

White Wedding
Bride: @0svs @thejeneralist
Groom: @seteezy
Photography/Videography: @momentsbysuria
Wedding Planner/ Coordinator: Bride
Event Designer: Bride
Ceremony Event Venue: Leduc Stone Barn
Reception Venue: @TheOasisCentre
Wedding Dress: @lazarobridal
Bride's Robe: @HayleyPaige
Bride's Shoes: @JimmyChoo
Bridesmaid Robes: Amazon
Groom's Tuxedo: @EPHApparel
Groom's Shoes: @ColeHaan
Groomsmen Tuxedos: Moores
Makeup : @avaya.noelle @___evelynn
Bride's Hair: @hairmakeupbyamberali
Florals/Floral Suspension: Fleurs Flowers
Wedding Cake: The Art of Cake
Caterer: @StirCatering
Décor: @exquisiteaffairs
MC:  @mynameisjo
DJ: @DeeMaks