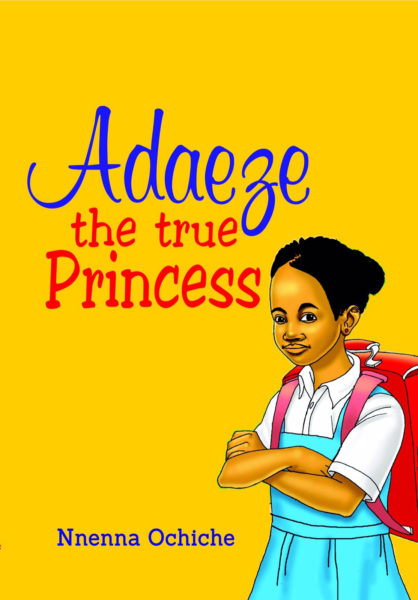 As the men left, she picked up her phone to call her only brother, Dike. He lived very close to her but his wife Susie and her sons Emmanuel and Jones could not stand Adaeze. They felt she was spoilt. Her refusal to share toys, speak politely and apologize when she hurt others made them refuse to visit her. in fact, the last time they went to her house, she got into a fight with Jones.
Jones was trying to ride her bicycle. She never rode it as the effort made her feel very tired. He was two years younger while Emmanuel was nine years old. She came out and screamed at him.
"Jones! What are you doing?"
"Nothing. He stopped by her, one foot on the pedal, the other on the ground.
"Get off my bicycle this minute!" she yelled.
"Oh, sorry," he apologized and turned to ride it back to the garage.
"Why are you still on my bike?" she followed him, shouting.
He stopped and looked at her, surprised. "Didn't you ask me to return it?"
She grabbed his shirt, pulled him off the bike and threw him on the floor. Before Emmanuel, who was standing by could stop her, she bit his ear. She was still biting him when Emmanuel rushed to them and pulled her off his brother. Jones was crying loudly, holding his ear and kicking his legs angrily.
"What's wrong with you?" Emmanuel asked her.
She frowned at him. "Must you support him? Didn't you see what he did?"
By this time, their parents who had been in the sitting room had run outside. Jones' cries were so loud, they thought he had fallen off the bike and injured himself.
"What happened?" Emmanuel's mom asked him while his dad knelt to examine Jones.
"Adaeze bit his ear," Emmanuel replied.
"What!" Dike screamed. "Ada why did you do that?"
She pouted, crossing her arms over her chest stubbornly. Her parents did not know what to say. They turned to Emmanuel.
"Where were you when they were fighting? You were supposed to be taking care of them!" Mr. Ikweche scolded.
"Uncle, they were not fighting. She bit him because he was riding her bike," he defended.
"Can you imagine? That is not the way to treat your cousins! Will you apologize!" Susie ordered.
"No!" Adaeze scowled.
"What did you say?" Dike asked.
By this time, Jones had stopped crying and was staring at her. He couldn't believe any child could stand up to an adult like that. If he tried it, his mom would spank him and send him to his room. This girl was really something else.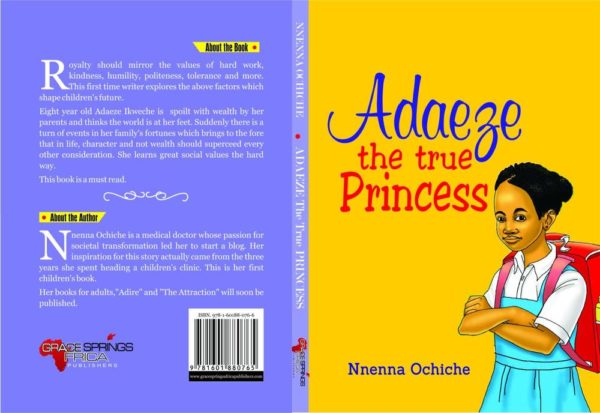 Adaeze's dad saw that if he didn't do anything his brother-in-law would spank his princess.
"Say sorry to your cousin," he told her.
No daddy!" she cried.
"Go to your room! You will remain there till all the pizza we bought is gone. I will give it to your cousins."
"That's not fair dad!" she cried. "He didn't ask before taking my bike. Is that right?"
"So, because he didn't ask, you decided to chew off his ear?" Susie asked.
Ego, her mom had not said a word till now. "Let's be fair. He should have asked."
"What!" Dike could not believe his ears.
"Adaeze, go to your room now!" her father raised his voice.
She made a hissing sound and turned away. Dike and Susie looked at each other. It was time to leave.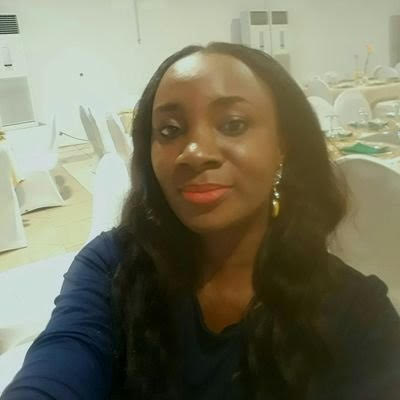 "We have to go now. Boys, get your things," Susie announced.
"I'm sorry about what happened." Mr. Ikweche placed an arm on Dike's arm regretfully.
"Nna, sorry, okay?" Ego rubbed Jones' head.
Susie and Dike left without further comment. That  was the last time they visited the Ikweches.
***
Nnenna Ochiche is a medical doctor who writes in her spare time. She blogs at Dr. N's musings and this is her first published book. She is on Twitter @nenabekee.
Adaeze, the True Princess is available for sale at the following book stores: Laterna, Patabah Surulere and The Hub at The Palms Lekki; and online at okadaboks.com and shuzia.com.