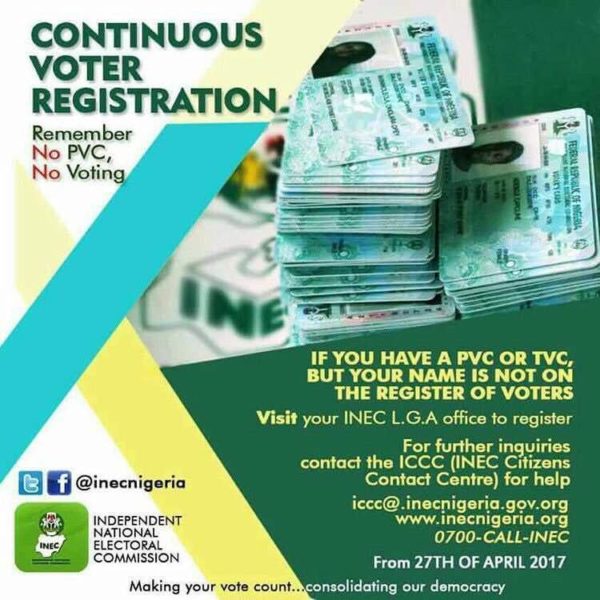 Have you gotten your Permanent Voter's Card?
Elections are coming fast, and your vote is the only way you can make your voice heard.
Your vote does count, and that one vote makes all the difference in the world. Please, visit the INEC Local Government Area office  to register.
Registration area centers nationwide can be found here, and the INEC local government area office closest to you can be found here.
Registration is between the hours of 9 AM and 3 PM.
For further inquiries, you may email [email protected] or visit www.inecnigeria.org and call 0700-CALL-INEC (070022554632).