Of Passion & Determination! This Inspiring Story of Mogbekeloluwa Koye Ladele's Journey to INSEAD is a Must READ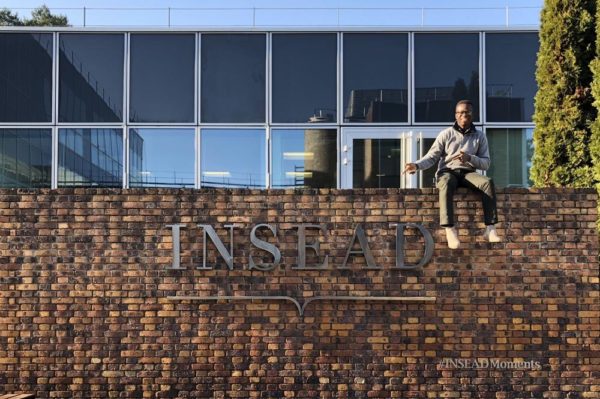 This is who I am
My name is Mogbekeloluwa, but I prefer to be called Koye, after my father. I am married to Busola, an amazing woman I met in university. I am the first of three children and son of two pastors. I get energy from spending time alone, so I read a lot, write, and photograph landscapes. I have been described as intense, so I probably dispense all that energy to others afterwards.
Professionally, I was most recently a Senior Purchasing Manager at Procter & Gamble, responsible for our advertising across Sub-Saharan Africa.
My early years
I was born and raised in Ibadan. My parents were full-time pastors of a small church, so we were lower middle class. We sometimes missed meals and my dad had to write my school promising to pay my fees in instalments, so I would not be sent home too frequently. I was bullied in primary school because there were holes in my shorts, until one of our associate Pastors bought me new shorts. My dad kept copies of his letters to the school, and when I read them recently – I realized how difficult it was to write them.
Despite the difficulty, my parents kept me in private primary school. My mom comforted me when I was sent home for missing payments and explained the importance of quality primary education. We could not possibly afford private secondary school, so I switched to Loyola College Ibadan and then Wesley College.
I had many great teachers, chief of whom was my mom. She bought me second-hand books, read with me, and found innovative ways to teach me different subjects. She even composed a song to teach me the periodic table! Mr. Aladeloye at Loyola was another great teacher.
My Uni Experience
I wanted to study Mechanical Engineering at the University of Ibadan in 2006, but they introduced a 12-month delay while trying to regularize their calendar. I did not want to wait, so I decided to go to the Obafemi Awolowo University (OAU) instead. My dad wrote an epistle to the Dean of Technology after learning OAU might not admit me because they were my second choice. It must have worked, because I was admitted with the last batch on the morning of matriculation.
My experience in OAU had ups and downs. I realized in my second year that I no longer wanted to practice engineering, but did enough to graduate with a Second Class Upper degree. It is important to mention this because people often think you cannot get into a world-class business school without a First Class. I held a variety of leadership positions, including being Class Representative and Secretary of the University Joint Christian Mission. I also organized several editions of Beyond Ife, a pre-employment training seminar.
Work Experience
I started aspiring to work at P&G in my second year. I wanted to start work immediately after university, and I wanted to work on products people used every day to make their lives easier. I did not qualify to be tested when P&G came recruiting in my final year as they had shortlisted only the best students, but I talked them into letting me take the test. I am grateful they let me, because it resulted in one of my best experiences so far.
I loved working at P&G. I put in long hours and worked hard, and I was fortunate to work on important projects, be coached by great mentors, and get adequate exposure. I worked in various roles, with increasing responsibility and a promotion in 2016. I was in a good place, and it was difficult for me to leave.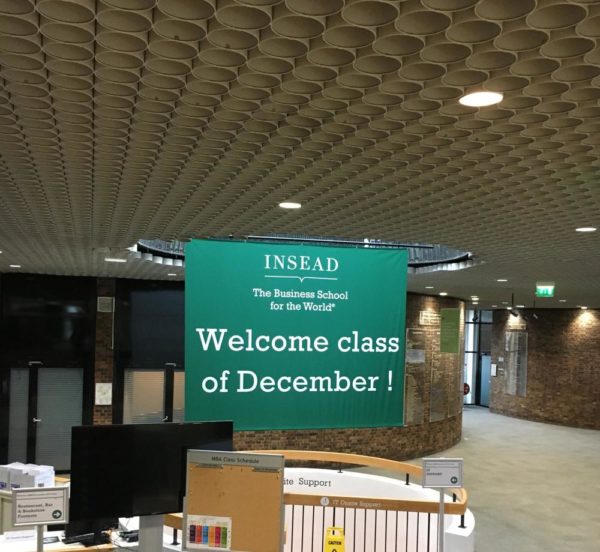 Why MBA?
I started researching the MBA shortly after graduating from OAU. I had read Winning by Jack Welch, and it sparked my interest in how different parts of international businesses worked together to create value. As I pondered the need for inclusive economic development in Nigeria, I concluded that private capital had significant potential to both transform society and create stakeholder-value.
Over time, my career objectives became to lead a multinational business offering products or services people use every day to improve their living experience, and to stimulate economic growth in Nigeria by influencing government policy. I decided to pursue a MBA in order to establish a strong foundation across the many different areas of business. I don't believe a MBA can make me, or anyone, an expert at business. I still have to put in quality work over many years. However, I expect to learn a solid framework, expand my network, and gain credentials that signal my intention to build an international career.
Choosing a program and Preparing for the GMAT
I researched many schools and decided early on INSEAD. In addition to the quality of the program, class, and faculty – other important things for me were the length of the program and the diversity of the class. INSEAD offers the top-ranked one-year MBA, and is easily the most diverse business school.
To prepare for the GMAT, I started with a practice test to identify areas I was weak at. I focused first on answering questions correctly, then on answering them quickly. It took me about three months of 30-60 minutes a day to prepare for the exam. My primary resources were the GMAT Official Guides and the GMATClub forum. I think prospective MBAs focus on the GMAT to the exclusion of other things, so I should add it is only one of many things Admission Committees consider.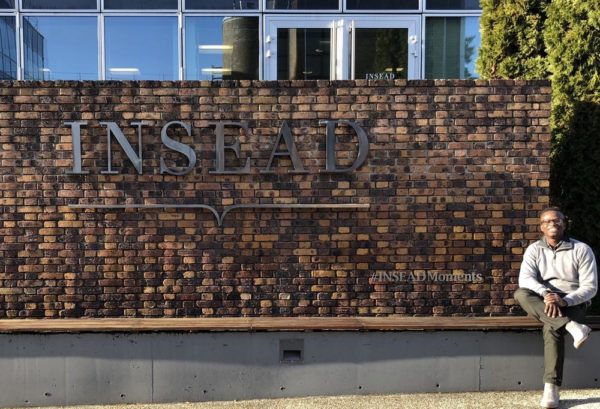 Getting in and Funding my MBA
On the day INSEAD was to call, I kept getting calls from everyone except my Admissions Officer. I had escaped most meetings, but had one with Senior Management from 4pm to 5pm. The call from France came in at 4:06pm. While getting a call usually means you are in, it sucked that I had to wait an hour to actually hear the words. I called back right after the meeting, and yes – I was in!
All along, I had avoided thinking about how to pay the tuition. Between 2012 when I started aspiring to study at INSEAD and 2017 when I got in, the Naira devalued by about 120% versus the Euro and tuition rose by about 30%. I had to make a down-payment within four weeks to confirm my place, and I paid it despite not being sure how I would pay the balance. I had applied for every scholarship I was eligible for, and hoped things would work out.
I applied to Prodigy Finance for a loan while waiting to hear back from INSEAD on scholarships. Prodigy made me an offer within a few days, and I kept that as my backup funding plan. A few weeks after closing with Prodigy, I was notified that I had been awarded the INSEAD Olam MBA Scholarship for Change Catalysts in African Markets. Olam believed in my potential to contribute to change in Africa and was paying 90% of costs for me to study at INSEAD. This was really happening!
One Year to Change Your Life
INSEAD promises an intensive program that challenges your perspective and empowers your future. This started before I got on the plane to France. Writing the essays and preparing for the interviews helped me articulate what was most important to me. I have had many great interactions with classmates, faculty, and alumni, and I look forward to learning and stretching my mind over the coming year.
When I sat on the bare floor in Loyola College Ibadan to learn with eighty other students in JSS1, I could not have guessed that I would someday study at one of the world's finest business schools. I feel very privileged, and I am grateful to the many people who supported this dream.
Getting my Bachelor's degree, working at P&G, and studying at INSEAD were once dreams. Not all my dreams come true, but many have. Dreams come true, so please dare to dream and keep moving in the direction of your dreams.
Best wishes for 2018!