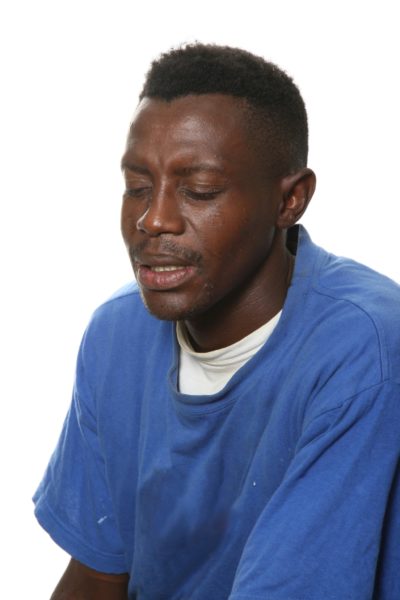 Perhaps if Friday, December 15 had actually been the popular Friday, the 13th, I would have thought the worst when my father called to tell me he was taking my mother to the hospital.  Her 'small malaria' seemed to be defying drugs and injections. But because it wasn't, and because I had prayed too hard against death, each time the thought crossed my mind, I rebuked it and continued with the press release I was writing even though I barely concentrated. Fast forward to the morning after, I was at my family house sprawled on the floor, in tears, trying my best to wake my mother up.
I called her the sweetest of pet names, psyched her to pity my brothers and I. I even called her by her first name, hoping she would feel insulted as she normally would and react, but rather she laid still, her head in my hands, stone cold. It was then it dawned on me: she had really left us.
As I struggled to come to terms with the new reality, it became obvious I had more than her death to deal with. I had the many relatives and sympathizers who had by now thronged our sitting room, singing same song, that really won't help my situation.
Everyone had something to say to me and it only made the situation worse. Every time I asked to be left alone, they would insist I shouldn't be, for fear I may go drastic; but, deep inside, I really wanted to yell at them to keep quiet. They were beginning to sound empty and doing more damage than good. However, I kept my cool; they obviously didn't know better. As soon as I was able to have some sanity, I asked for my phone and began scribbling my thoughts. So here we are:  seven major things you must avoid, when you go visiting anyone who has just lost someone, or is bereaved at all.
Don't make the call, until you know what to say
If you are still in shock or lost for words, please delay your call till you find yourself. DO NOT call and keep mute, as though expecting the bereaved to start the conversation. It is rather distasteful; and when you find your voice but are unsure of what direction the conversation should go, better to keep it really short and straight to the point than to go on and on repeating yourself.
If you think perhaps you didn't make a good impression with the call, please do not make a promise to call back, especially when in fact you won't.
"I know you feel" – No, you don't!
Whether over the phone or in person, avoid bragging that you know how they feel, because in the real sense of it, except you were a part of the relationship the person shared with the deceased or are privy to their conversations and memories, you really cannot know how they feel. Should you mistakenly say this, please DO NOT repeat it.
This is not the time for saying "Be strong; don't cry"
While it may seem like the right thing to do, avoid asking those grieving to be strong and NOT cry. Understand that they are not actors on set whose emotions you can direct; they are reacting to the loss of something they hold special and there is every likelihood their reaction will increase in its intensity as reality hits them.
They likely will continue till they feel empty. Asking them to bottle it up is a very insensitive thing to do, so please allow them express themselves whichever way they feel. A lot of times, it's their emotions running, not logic or common sense.
Understand there is no recommended time span for grief intensity
Perhaps the most fundamental on the list. When you call or meet a bereaved a few days or weeks after the incident, DO NOT ask 'how are you or how are you feeling?' as though time should have made them forget the pain. Pretend not to be inconsiderate, and try to understand that grief won't wear out in 1 week or 1 month or even in years.
This is not the time to score popularity points
Be it a service of songs or during random conversations about the deceased, DO NOT attempt to earn cheap popularity trying to outdo the last speaker, because you would only be doing a terrible job at hiding your emptiness.
Respect the need for quiet solitude
Understand there is bound to be moments of silence at the house of a bereaved, DO NOT see this as an opportunity to begin irrelevant conversations, or stories that are hurtful. This is not the time to start sharing different tales, descriptions and analogies of how several others died, as though such will make your loss less painful.
Don't compare any body's death. No one wishes it, even though we know we will never escape.
Not your stage; not your spotlight
In your bid to achieve some relevance, avoid introducing yourself, when you are not asked to. You have come to mourn with a bereaved, your relationship with the bereaved is irrelevant – except of course you are the killer, and have come to confess. Shut up, sit down and be humble. DO NOT ever let those, 'Do you remember me?' type questions slip out of your mouth. It's a grieving party not an award ceremony.
These are some of the weird things I observed while mourning my mother. I am sure there definitely are more. Please share some other ones you feel are weird in the comment section below.
***
This column is not prescriptive in any way but rather seeks only to, in a 'playful' manner, talk about certain issues and recommend how to handle them from a layman's point of view. As such, the views expressed in the articles are solely of the writers and do not have any scientific or professional backings except otherwise stated.
Photo Credit: Duncan Noakes | Dreamstime.com